Walardu Thula Farewells WAAPA Aboriginal Performance students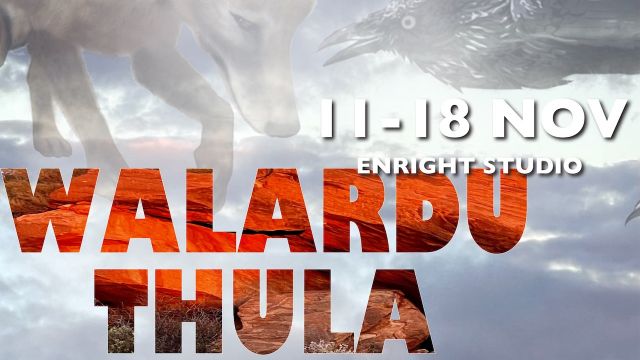 WAAPA's 2021 Aboriginal Performance students take to the stage of the Enright Theatre in November to mark the end of their year of performing arts training.
The students will showcase their acting and performance skills in a new theatre piece blended from the unpublished works of award-winning playwright, David Milroy. Walardu Thula takes audiences on a journey deep into the spirit of remote Aboriginal Australia and the peoples born of that country – both now and into the future.
Walardu Thula, directed by Rick Brayford and Eva Grace Mullaley, runs for a week of performances from 11-18 November in the Enright Theatre.
Demonstrating contemporary Indigenous performance and culture, Walardu Thula explores how Aboriginal communities must balance cultural maintenance and economic growth in the face of encroaching corporate interests.
"The urgency placed on these decisions and the high stakes involved have a direct impact on traditional family values and hierarchies," says Rick Brayford, WAAPA's Coordinator of Aboriginal Performance.
"What must change and what will remain? Is there a middle ground?" he asks. "And what of the future, the next generations negotiating pathways through their own heritage in the face of another world that promises other dreams?"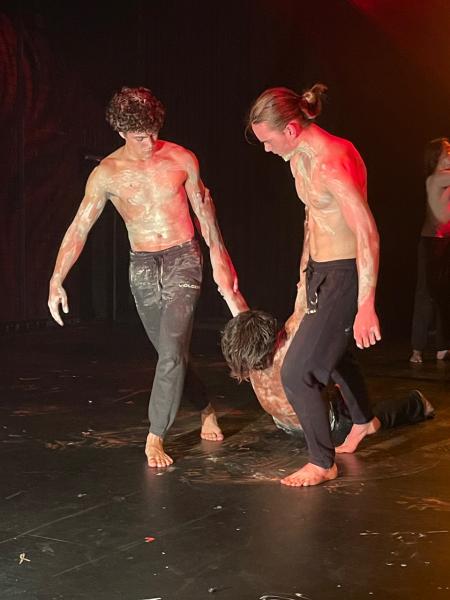 These are just some of the questions raised in this thought-provoking new production, as the students explore their connection to the land and their people through David Milroy's words.
Brayford shares directing duties on Walardu Thula with visiting guest artist Eva Grace Mullaley – herself a WAAPA graduate and now Artistic Director of Yirra Yaakin Theatre Company – as they direct one half of the play each.
Walardu Thula offers a passionate, dramatic insight into the issues affecting Indigenous culture, while showcasing the achievements of the graduating 2021 Aboriginal Performance ensemble.
Content warnings: Adult themes and coarse language.
PERFORMANCE INFORMATION: WALARDU THULA
ENRIGHT STUDIO, WAAPA, Edith Cowan University, 2 Bradford Street, Mount Lawley
Thu 11, Fri 12, Sat 13, Mon 15, Tue 16, Wed 17, Thu 18 November at 7.30pm
Matinee Sat 13 November at 2.00pm
Tickets $30 Full / $25 Concession / $23 Friends
Written by: David Milroy
Directed by: Rick Brayford and Eva Grace Mullaley
Performed by: Aboriginal Performance students
BOOK NOW: Tel: (08) 6304 6895 or online at: waapa.ecu.edu.au/boxoffice