The Australian Musical: From the Beginning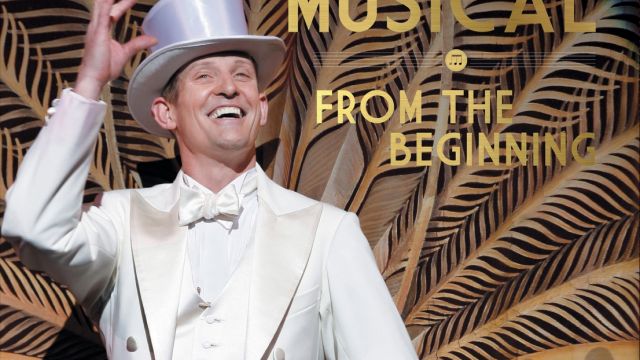 By Peter Pinne and Peter Wyllie Johnston. Published by Allen & Unwin in association with Queensland Performing Arts Centre (QPAC). RRP: $79.99
Review by Beth Keehn
What makes a successful musical? Tony Sheldon says the key is 'heart'. Well, whether a smash success or glorious failure, there is plenty of heart on show in The Australian Musical. From 'FFF' in 1920 to 'Muriel's Wedding' in 2019, this immaculately researched and fabulously comprehensive book covers every story in 100 years of homegrown musicals. Readers who love theatre or history will enjoy the book's chronological exploration from early pioneers to today's stars; theatre practitioners, drama and music teachers will relish the A to Z, providing synopses for more than 300 productions and a list of over 2,000 original songs. Many theatrical characters emerge from the pages, each demanding further exploration. This book is also full of stories ripe for future stage productions!
While Australian talent now enjoys a global audience, that was not always so. Our early musical mavericks found out, from painful firsthand experience, that it was difficult getting their ideas from page to stage! It is riveting reading about the strugglers and stars who have paved the way for today's international players, such as Tim Minchin, Eddie Perfect, Kate Miller-Heidke.
The first hurdle was a colonial mentality – underlined by US-born promoter JC Williamson – that Broadway and the West End were superior to local productions. But other entrepreneurs, such as FW Thring, championed our own stories and talent. We beat world records: May Brahe was the first woman to sell one million sheet music tunes (1916), and Oscar Asche had the world's longest-running musical in London's West End with Chu Chin Chow (1916–1921). However, for every star, there were several unsung heroes working to make a living from their passion. A handful emerge in the 1970s and 80s – Enright and Clarke, Pinne and Battye, Denver, Livermore – producing regular successes. Meanwhile, dozens were putting heart and soul (and often their own savings) into short-lived shows.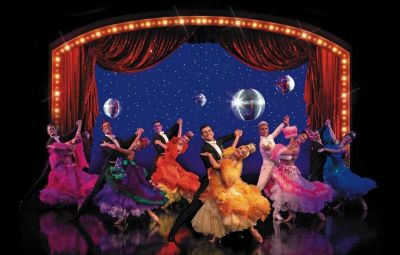 It is a medley of one-off productions, bumpy runs, and abrupt closing nights. There are occasional successes, boosted by independent budgets, state-subsidies or generous philanthropists – but nothing in the early years to build a stable, homegrown industry. Star players come and go, giving in to the lure of London. But, despite the 'tyranny of distance' that thwarted the collaborations so easy for creatives in the US and UK, there were favourite stars (Gladys Moncrieff) and hit tunes ('The Road to Gundagai') to attract audiences – who knew that 1953's Reedy River, a musical about the 1891 Shearers' strike, would ignite the 'jukebox' spark that would lead to Priscilla: Queen of the Desert and The Sapphires?
The many productions detailed reveal that our musical talents have tried it all – tapping history and literature, sportspeople, politicians, crazy true-life stories and even Biblical epics. And it is reassuring to see that tenacity and patience have their day: Jon English waited 23 years to see his Paris performed; and Peter Stannard's Rosie premiered in 2005, nearly 50 years after his initial work in 1958.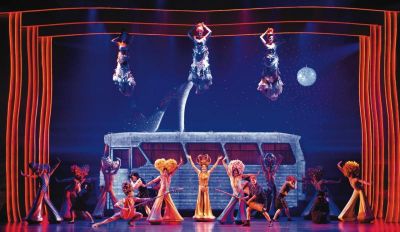 Success can result from a strong work ethic (Pinne and Battye); popular original material (Ladies in Black) or the smarts of vast entertainment experience (John Michael Howson and Steve Vizard). Sometimes it seems almost accidental – Casey Bennetto's Keating! And when our irreverence is celebrated – Priscilla – and indigenous stories are embraced – The Sunshine Club, Bran Nue Dae – we see smash shows from refreshing new talent (Tony Briggs, Jimmy Chi and Kuckles).
Interestingly, this book gathers first-time material on the contribution of women writers, musicians and directors – such as Coralie Grace Condon, Dorothy Mendoza, Robyn Nevin and Gale Edwards – and new Australians such as Stelios Salingaros. It also highlights the importance of numerous designers and crews who offer their time and moral support, the cabarets and fringe festivals that supply vital venues, and the producers and theatrical adventurers who establish national funding and training (e.g. Jim Sharman and the Australian Musical Foundation and artist-in-residence gigs sponsored by Jeanne Pratt) that all fuel future superstars.
The Australian Musical is perfect to dip in and out of over the upcoming holiday season. Treat yourself!
Production images: Strictly Ballroom and "I Will Survive" from Priscilla Queen of the Desert.
Click here to check out Stage Whispers' special purchase offer - buy a copy autographed by Australian musical theatre legend Nancye Hayes, and also receive a 6 month free subscription to Stage Whispers.