Book Nook's Play Tips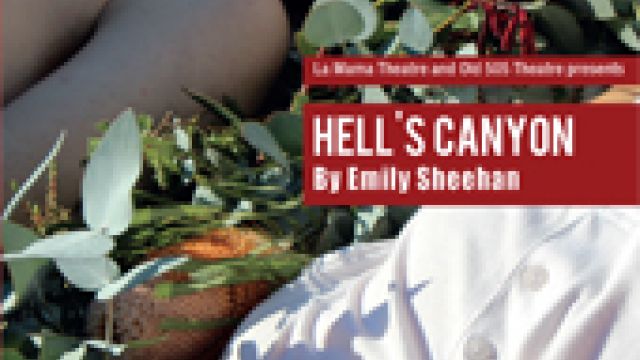 Mary Sutherland from the Australia's Performing Arts retailer Book Nook offers her tips to directors and teachers of Drama and Theatre Studies. All are for sale at www.booknook.com.au
Hell's Canyon by Emily Sheehan. Celebrates everything magical about being a young person, the tenacity of teenage friendship, and our ability to transcend tragedy by reaching for the sublime.
The Almighty Sometimes by Kendall Feaver. It's a quick-witted and bracingly honest take on the difficult choices you make in your child's best interests, and what happens when you no longer have a say.
Motor-Mouth Loves Suck-Face (an apocalyptic musical) by Anthony Crowley. A musical comedy about hope, for the young and the young at heart. Did we mention the Bollywood diversion?
The Feather in the Web by Nick Coyle. From engagement parties to team-building weekends to improv comedy, this is an unpredictable take on infatuation and self-discovery.
The Incredible Here and Now by Felicity Castagna. A play about cars and boys and having to grow up too soon.
Good with Maps/Teacup in a Storm by Noëlle Janaczewska. With the current Royal Commission on Aged Care taking place, these are two very timely plays taking different approaches to very significant issues confronting our society today - aging, disability and caring.
The Harp in The South by Kate Mulvany. Follows the trials and tribulations of the Darcy family over thirty years, from country New South Wales in the 1920s to the inner-city slums of Surry Hills in the 1950s. Kate Mulvany brings her trademark humour and tenderness to bear on Ruth Park's much-loved novels in this epic adaptation.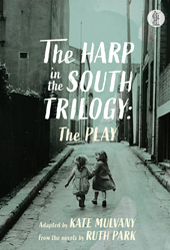 Where the Streets Had A Name by Eva Di Cesare. 'What does home mean to a community that cannot return to their homeland? When your home is occupied and you have no right of return, you hold on to what you can; the key to the front door, the title deeds to your land, a jar of soil.'
Long Tan. Verity Laughton's intense and moving semi-verbatim play is composed from interviews with the surviving Australian soldiers, Vietnamese contributors, and the family and friends of those who died.
Elenore & Mary Alice by Peta Tait. Explores the relationship between Eleanor Roosevelt, wife of the American President, and Australian Modernist artist Mary Alice Evatt, and Mary's husband Doc Herbert Evatt, and their associated roles in the development of Universal Declaration of Human Rights at the United Nations, as Doc Evatt becomes the first elected President of the General Assembly.
Charlie Pilgrim (Or A Beginner's Guide To Time Travel) by Sam O'Sullivan. Have you ever wanted to change the past? Charlie Pilgrim has. And the prototype of her time machine - The Mobius – is ready for a test run. Unfortunately, starting up the machine has accidentally created a closed time loop that adds a new Charlie every twenty-four hours.