Read Haunting Monologue.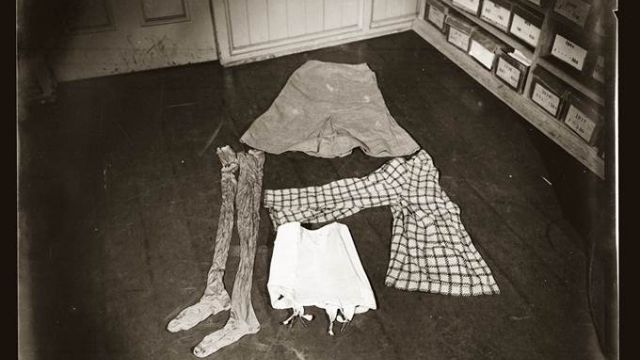 The most popular book in the Stage Whispers' bookshop is No Nudity, Weapons or Naked Flames : Monologues for Drama Students.
Recently published by Federation Press it comprises monologues by seven renowned Australian playwrights united by their commitment to getting good new writing onto Australian stages.
Delia's Clothes by Hilary Bell is about a young woman who has come to the city in order to escape a life of drudgery, but her desperate circumstances put her in harm's way.
The play was inspired by this photograph. It's a forensic police photo taken in the 1940s, depicting a woman's outfit laid out on the station floor.
Visit the bookshop now by clicking here to sample this monologue.