SHOWTIME!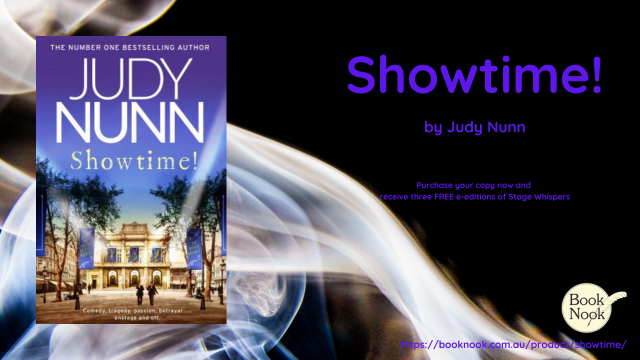 By Judy Nunn (William Heinemann).
Novel reviewed by Peter Pinne.
Purchase your copy from Book Nook.
In the late 19th century, Melbourne was the jewel in the crown of Australia. The industrial boom had seen the city explode following the gold rush of the 1860s, it was wealthy and affluent, and of course entertainment thrived. J.C. Williamson arrived from America and stayed to build an empire. Other entrepreneurs couldn't wait to get here. It's this scenario that Judy Nunn, top-selling Australian author, has chosen for the background of her latest novel, Showtime!
Two brothers, Will and Max Worthing, arrive from England with their wives Mabel and Gertie. An acrobatic team, lured by the wealth to be found in Australia, they set up shop in Melbourne. They met at a Lancashire cotton mill when they were teenagers. Will is a Shakespearean expert, Max is a singer, and Gertie and their offspring are tumblers. They find success as a variety troupe, touring the country producing popular shows.
Their rivals are Michael (Carlo) Carlosvsky and Marten (Rube) Reubens, also from England, who met at an orphanage and gained their theatrical experience working in a traveling boxing troupe. Infected by gold fever, they came to the colonies. They started out fighting for an Irishman in O'Banyon's Boxing Bonanza, but soon became producers of the bawdy Big Show Bonanza.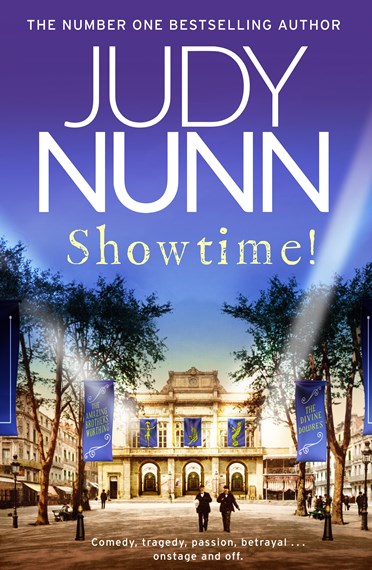 Carlo and Rube met the Fairweather Sisters, Rosie and Gilda, exotic dancers and contortionists, and Carlo fell in love.
As we travel the country with these showmen, Nunn paints a vivid and accurate picture of theatrical life at the time as she weaves fiction and fact in a love story and series of events that take in Federation, the Black Plague and the horrors of the First World War. And that's the joy of this book, as real characters like James Cassius Williamson, Harry Rickards, Charles Tait and the Fuller family pepper the text and rub shoulders with some riveting fictional characters like Will and Max Worthing, Carlo and Rube, and one marvelous femme fatale, Rosie.
Variety stars of the time, Ada Delroy and Irving Sayles, make an appearance as well as the famous theatrical ghosts, 'Fred' at the Theatre Royal, Hobart, and 'Federici' at the Princess Theatre, Melbourne. It was a colorful period, and Nunn, whose forte is historical fiction, has written a sweeping novel of passion, ambition and love. It's easy to get lost in the story and the images of a time when variety and melodrama ruled our stages.
Stage Whispers readers will love it. I did!
Click here to purchase your copy from Book Nook.