The Sound of Music: Original Australian Cast Recording on CD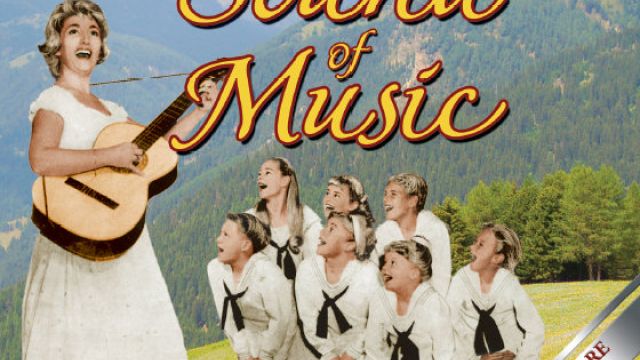 Stage Door Records are releasing the original Australian Cast recording of The Sound of Music (STAGE 9028) for the first time on CD on November 14, 2011.
The Australian production of The Sound of Music opened and was recorded at Melbourne's Princess Theatre in 1961 and ran for three years with a cast headed by the talented Australian soprano June Bronhill. This recording was the first time a major overseas production featuring Australian artists was transferred to disc. Released on CD for the first time, the original Australian cast recording is complemented by a selection of rare bonus tracks including June Bronhill's studio recordings of the show highlights.
TRACKS
PRELUDIUM
THE SOUND OF MUSIC (June Bronhill)
MARIA (Rosina Raisbeck, Gloria McDonall, Beryl Cheers, Halinka De Tarczynska)
MY FAVOURITE THINGS (June Bronhill, Rosina Raisbeck)
DO RE MI (June Bronhill and The Children)
SIXTEEN GOING ON SEVENTEEN (Julie Day, Tony Jenkins)
THE LONELY GOATHERD (June Bronhill and The Children)
HOW CAN LOVE SURVIVE (Lola Brooks, Eric Reiman)
THE SOUND OF MUSIC (Peter Graves and The Children)
SO LONG, FAREWELL (The Children)
CLIMB EV'RY MOUNTAIN (Rosina Raisbeck)
NO WAY TO STOP IT (Peter Graves, Eric Reiman, Lola Brooks)
AN ORDINARY COUPLE (June Bronhill, Peter Graves)
PROCESSIONAL (Ensemble)
SIXTEEN GOING ON SEVENTEEN (June Bronhill)
EDELWEISS (Peter Graves)
FINALE – CLIMB EV'RY MOUNTAIN (Rosina Raisbeck)
BONUS TRACKS
DO RE MI (June Bronhill)
THE SOUND OF MUSIC (June Bronhill)
MY FAVOURITE THINGS (June Bronhill)
CLIMB EV'RY MOUNTAIN (June Bronhill)
MY FAVOURITE THINGS (Petula Clark)
CLIMB EV'RY MOUNTAIN (Dickie Valentine)
DO RE MI (Joan Regan)
THE SOUND OF MUSIC (Edmund Hockridge)
SIXTEEN GOING ON SEVENTEEN (Mark Wynter)
AN ORDINARY COUPLE (Ken Dodd)