Stage to Disc 2018 with Peter Pinne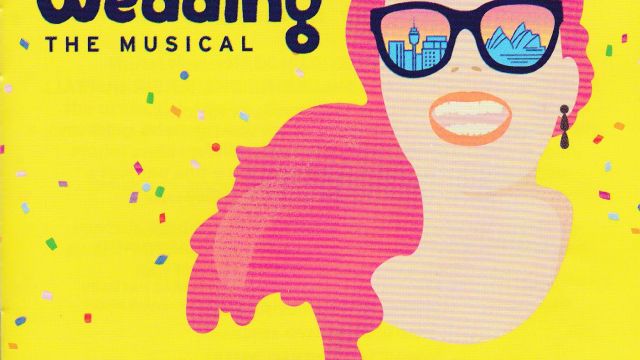 Muriel's Wedding (Kate Miller-Heidke/Keir Nuttall) (Sony 19075817072).
Muriel's Wedding is undoubtedly the best new Australian musical with an original score that we've had in recent years. Kate Miller-Heidke and Keir Nuttall's songs have pop-hooks that echo Beyonce, Taylor Swift and Katy Perry, and what's more they're irresistibly catchy, with lyrics that have irony, wit and fun. Like the original movie, the score features the ABBA songs "Waterloo" and "SOS" (used brilliantly in a particularly poignant moment by Muriel's mother Betty), and portions of "Fernando" and "Dancing Queen", which are deftly incorporated into other songs. Maggie McKenna (Muriel) scores time and time again with "The Bouquet", "Why Can't That Be Me" and the emotional eulogy "My Mother", but it's her duets with Madeleine Jones (Rhonda), "Girls Like Us" and "Amazing", that give the show heart. The rap-inspired "Can't Hang" is the perfect number for the Porpoise Spit quartet of bitches led by Christie Whelan Brown (Tania), Gary Sweet as the ocker, racist and insensitive Bill get his spotlight moment with "Progress", while "Mr and Mrs Shkuratov", when Muriel and her gay Russian swimmer are married, is laugh-out-loud funny. There's lots of songs led by the ensemble (reminiscent of Matilda) but the vocal arrangements are excellent (no credit as to who wrote them), and the album ends with a re-mix of the show's infectious anthem to "Sydney". ****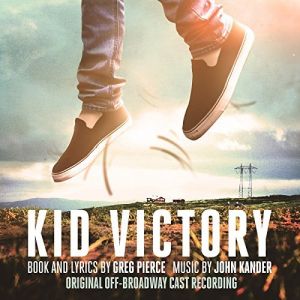 Kid Victory (John Kander/Greg Pierce) (Broadway Records BR-CDO 7517)
A teenager kept chained in a basement for a year seems an unlikely story for a musical, even a chamber musical like this, but composer John Kander has never been afraid of dark confronting projects. 18-year-old Luke returns home to his devout small-town Christian family after being abducted for a year, struggling with the aftermath of his experience and adjusting back into family life. It's an interesting premise but as we never hear the teen sing (he's the only one who doesn't), his emotions which include guilt, fear and self-hatred are never musically realised and it all feels a bit half-finished. The opening, "Lord Carry Me Home," a gospel-inflected number sung by Luke's mother (Karen Ziemba) and company sets the bleak scene well, and occasionally Kander can't help but draw on his familiar beats, a jaunty jazz moment with Detective Marks and "Not Quite True" and a tap-dance in "What's the Point", but otherwise it's a score of song fragments. The lyrics are prosaic, but Michael Starobin's charts for the small ensemble frequently save the day. **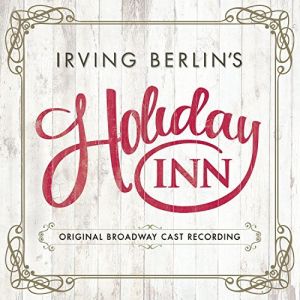 Holiday Inn (Irving Berlin) (Ghostlight Records)
The stage version of Irving Berlins 1942 Paramount movie starring Bing Crosby and Fred Astaire, Holiday Inn, first saw the light of day at Goodspeed Opera House in 2014. It then played The Muny in St Louis in 2015 before finally landing on Broadway in 2016. An old-fashioned song-and-dance show, it was well cast with Bryce Pinkham (Gentlemen's Guide to Love and Murder) and Corbin Bleu (Mamma Mia!) as the leads, but the generic book added nothing new and it expired after three months. A slew of Berlin hits dot the score which introduced the perennial "White Christmas". "It's a Lovely Day Today" from Call Me Madam was added to the songs, as well as "Stepping Out with My Baby" from Easter Parade. It's an undemanding and pleasant listen. ***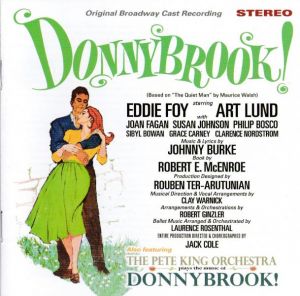 Donnybrook! (Johnny Burke) (Stage Door STAGE 9054)
Debuting on CD, with what turns out to be a charming and tuneful score, is the 1961 Original Broadway Cast recording of Donnybook! An adaptation of the 1952 film The Quiet Man, starring John Wayne and Maureen O'Hara, the story about a former boxer who has returned to Ireland to find a wife was written by songwriter Johnny Burke, whose Hollywood fame never translated to the Broadway stage despite trying four times. An excellent cast led by Art Lund (The Most Happy Fella), Eddie Foy Jr (The Pajama Game), Joan Fagan (Redhead) and Susan Johnson (The Most Happy Fella), bring plenty of vigour and spirit to the songs, whose lyrics are finely crafted. The show did not yield any hits, but Lund's "A Quiet Life" is tender, Johnson and Foy duet winningly on "I Wouldn't Bet One Penny", whilst Fagan's ballad "He Makes Me Feel I'm Lovely" is worthy of rediscovery. Bonus tracks include instrumental versions of the score by the Pete King Orchestra. ***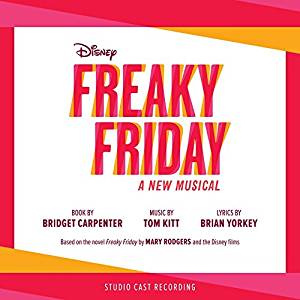 Freaky Friday (Tom Kitt/Brian Yorkey) (Disney).
Heidi Blickenstaff (Something Rotten) and Emma Hunton (Next to Normal) reprise their Signature Theatre, Arlington, performances of mother and daughter Katherine and Ellie Blake on this studio cast recording of the musical version of Mary Rodgers' popular 1972 novel Freaky Friday. The updated-to-today story, about an overworked mother and her teenage daughter who magically swap places for a day, has been furnished with a tuneful pop-rock score by Next to Normal writers Tom Kitt and Brian Yorkey. Naturally Blickenstaff and Hunton have the bulk of the songs. "Just One Day" is a good opener (if a little close in melody to Wicked's "One Short Day"), "Bring my Baby (Brother) Home" pushes the country button, while "I Got This" is an all-stops-out Latin production number. Jason Gotay as Adam and Jake Heston Miller as Fletcher have great fun with the doo-wop "Women and Sandwiches", which compares chicks to food ('some are cold, some are hot'), "Busted" ('busted, busted, I'm a little bit disgusted') is a mother and daughter song in which they discover secret things about each other like a tattoo on the butt or smoking pot, and Blikenstaff gets a nice tender solo moment with "Parents Lie" ('sad but true, mine lied to me, I lied to you') which hits the mark. Disney has developed the show for regional and community theatres and this album is sure to whet the appetite of potential producers. ****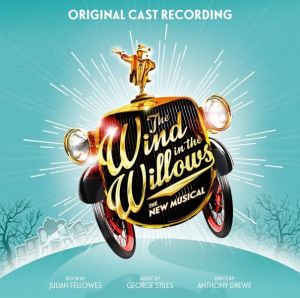 The Wind in the Willows (George Stiles/Anthny Drewe) (Masterworks Broadway).
Kenneth Grahame's quintessential 1908 English tale of the bucolic river-life of Ratty, Badger, Mole and Toad has been loved by generations, so it's not unreasonable to expect a family musical adaptation by Julian Fellows (Downton Abbey), and George Stiles and Anthony Drewe (additional songs for Mary Poppins/Half a Sixpence) would be a winner. What they've come up with is perfectly proficient, but unfortunately tediously twee. Yes, it has whimsy, eccentricity and it's well-made, there's just nothing in it to make you want to play it again, let alone often. The score, which is heavily influenced by Britain's musical heritage, nods to Gilbert and Sullivan, Flanders and Swan, chorale, folk and Brit pop. Craig Mather as Mole opens the show with a company ode to "Spring," he, Simon Lipkin (Rat) and the cast follow with the jaunty "Messing About in a Boat", while Rufus Hound as Toad has the one true hummable number in "The Open Road", which nicely builds to a full-on chorus. Later, in a gesture to modern gender politics, he has a cross-dressing song where he proclaims 'I'm taking pride in my feminine side' in "To Be a Woman". Mather also scores with the melancholic "A Place to Come Back To" but "We're Taking Over the Hall", sung by Neil McDermott leading the Wild Wooders, just sounds like dated 70s rock **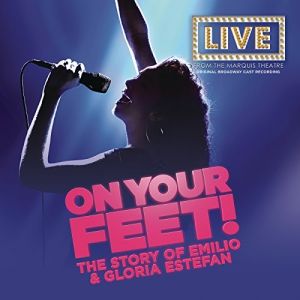 On Your Feet! The Story of Emilio and Gloria Estefan LIVE (Emilio & Gloria Estefan/Miami Sound Machine) (Crescent Moon Records).
Everything the world loves about Latin music is on display in this jukebox musical that traverses the lives of Latin superstars Emilio and Gloria Estefan. To say it throbs with rhythm is an understatement. It's an immigrant experience story with parents who came to Miami following the Cuban Revolution, followed by Latin recording success and eventual cross-over success, to selling in excess of 100 million units. Few recording artists can claim to have achieved a truly global level of fame but the Estefans did. Their story is seeded, courtesy of book writer Alexander Dinelaris (The Bodyguard), in between slabs of brass and percussion hits - everything from "Conga" and "Rhythm Is Gonna Get You" to "Don't Want to Lose You".
Ana Villafane channels Gloria and almost makes you believe you're listening to the real thing, although her voice doesn't have Estefan's rich lower register (who does), whilst Josh Segarra's vocals as Emilio are mostly fine but become a bit rough at the edges towards the end of the show. Their best moment comes with the lovely duet "Here We Are", whilst the newly penned "I Never Got To Tell You" brings some nice emotion late in the second act. Recorded live, with an on-stage band that includes some unlisted members of the original Miami Sound Machine, the sound has marvellous presence and, with the mix of salsa and other Latin beats, continually evokes a feeling of fiesta. On Your Feet! ends with a mega-mix of hits which include "Turn the Beat Around" and "Everlasting Love", but it's so infectious I expect you'll be up and dancing long before it finishes. ****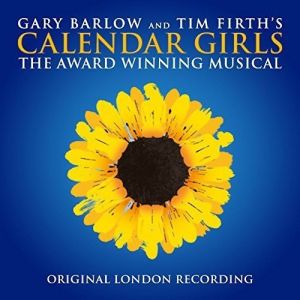 Calendar Girls (Gary Barlow/Tim Firth) (2CD Set/Decca 6738165)
The original London Cast recording of Gary Barlow and Tim Firth's musical version of Firth's movie and play Calendar Girls has been issued on the eve of a UK tour. Staged at London's Phoenix Theatre last year under the title of The Girls, the musical has now been retitled for the tour. It didn't take me long to be won over by Barlow and Firth's score, which has emotional substance in each song and allows the dry Yorkshire humour to shine through. A brilliant cast, headed by Michele Dotrice, Claire Moore and Joanna Riding, do justice to this score which has the stamp of Barlow's chart-topping pop influence all over it. Bonus tracks include three songs sung by Barlow and the West End cast - the uplifting opening "Yorkshire", the poignant "Scarborough" and "Dare", which could almost be a chart-topping hit for Take That. ****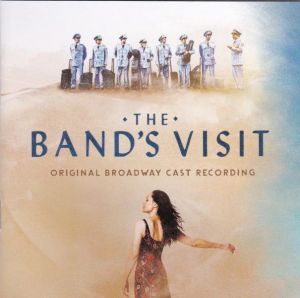 The Band's Visit (David Yazbek) (Ghostlight Records 4518-02)
When The Band's Visit opened on Broadway, the New York Times said it was a Broadway rarity "seldom found outside the canon of Stephen Sondheim" and on listening to David Yazbek's score I'd have to agree. Not instantly accessible, it's a score that bears repeated listening to discover its hidden charms. Based on the 2007 award-winning Israeli film, the Alexandria Ceremonial Police Orchestra is booked to travel from Egypt to Israel to appear at an Arab cultural centre. Due to a mix-up they become stranded in a one-horse town in the middle of the desert and have to spend the night. An oud, darbouka, riq and Arabian percussion, along with keyboards, violin and cello, are used to create a magical score on-stage, which mixes middle-eastern rhythms with Jewish, jazz and swing. The lyrics are poetic, "came floating on a jasmine wind", comedic, "dead in a magical sea full of suck", and tender, "nothing is as beautiful as something that you don't expect." The finale "Answer Me" is wistfully melancholic and builds to an anthemic level with full chorus. It's a stunning closer. ***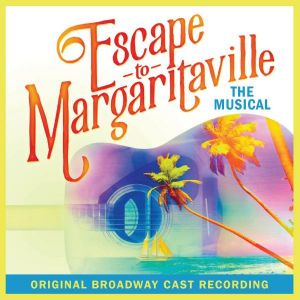 Escape To Margaritaville (Jimmy Buffett) (Mail Boat Records MBD2170)
This new jukebox musical mines the songbook of Jimmy Buffett, a pop composer whose songs have successfully mixed beach culture with booze, sex and rock 'n' roll. There's lots of calypso and Latin beats, with the ubiquitous sound of steel-drums throughout. The titles tell all - "Why Don't We Get Drunk (and Screw)", "My Heads Hurts, My Feet Stink and I Don't Love Jesus", "Cheeseburger in Paradise" and "It's Five O'Clock Somewhere". Paul Alexander Nolan and Alison Luff head a cast that are forever partying and forever raucous. It's fun. ***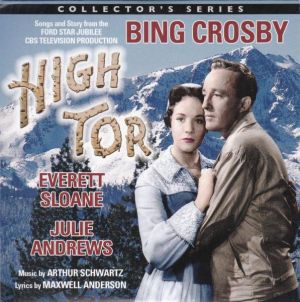 High Tor (Arthur Schwartz/Maxwell Anderson) (Stage Door STAGE 2420)
This musical version of Maxwell Anderson's verse-play High Tor, a Broadway hit in 1936, had lyrics by the distinguished playwright and music by Broadway veteran Arthur Schwartz. It starred Bing Crosby and Julie Andrews, making her first TV appearance in America five days before she took Broadway by storm as Eliza Doolittle in My Fair Lady. Crosby played Van Van Dorn, a man in love with a mountain, whilst Andrews was Lise, the ghost of a Dutch girl who had been living on the mountain for 300 years. Both carried the bulk of the vocals in Schwartz's score with Crosby crooning an up-tempo "Living One Day at a Time" and Andrews sweetly singing "Once Upon a Long Ago". Bonus tracks include two versions of the romantic ballad "When You're in Love". ***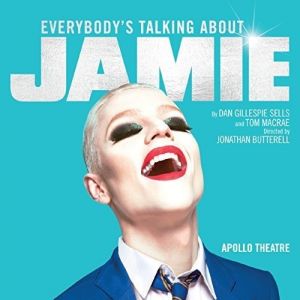 Everybody's Talking About Jamie (Dan Gillespie Sells/Tom MacRae) Absolute/Nimax NMX001/Concept Album (Wilton Way Records WILTON001X)
This is far and away the freshest and most joyous musical score to appear on a West End stage in recent times. The songs by Dan Gillespie Sells, lead singer-songwriter of chart-toppers The Feeling, have sincerity and verve aplenty with great melodic-hooks, and the lyrics, by TV writer Tom MacRae, have so much wit and punch that you get swept away by their exuberance. Based on a TV documentary about Jamie Campbell, a 16-year-old boy who lives with his single mum on a council estate in Sheffield and dreams of dressing in girls' clothes, the album was recorded live at London's Apollo Theatre.
As the title character, the silver-voiced John McCrea is all over the tracks from the hip-hop opening "And You Don't Even Know It", to the poppy title tune and the raw self-hatred of "Ugly in this Ugly World", but pulls the heartstrings on the duet with his mother "My Man, Your Boy". Josie Walker (The Beautiful Game) is perfectas the mother, giving a soulful reading of the "light-of-her-life" ode "He's My Boy" ("my perfect mistake") and the insightfully tender "If I Met Myself Again". The album ends with the infectious dance-beats of "Out of the Darkness" (A Place Where I Belong) as a bonus track. The Concept Album, released before the live recording, also has the same song-stack as the live recording, with performances by McCrea and Walker singing the same tracks. There is also a bonus track, "At 16", which was cut for the West End production. ****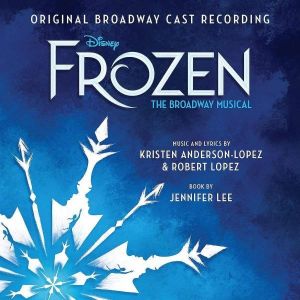 Frozen (Kristen Anderson-Lopez/Robert Lopez) (Walt Disney Records D002738102)
Disney's stage version of Frozen adds eleven new songs to the existing film score but Elsa's monster movie hit "Let It Go", repositioned to end Act 1, is a show-stopper and a half, as sung by Caissie Levy, and wisely also ends the show. Maybe her version doesn't quite match Idina Menzel's but it's still pretty powerful. Patti Murin (Anna) scores heavily with John Riddle (Hans) on "Love Is An Open Door", and with Jellani Alladin (Kristoff) on "What Do You Know About Love?", one of the new songs, while both girls thrill in full diva-mode with "For the First Time In Forever" and its encore. Olaf's "In Summer" is still a cute idea and Greg Hildreth performs it with charm. The oom-pah-pah second act opener "Hygge" is a load of fun, but it's the new dark power ballad for Elsa, "Monster", that's got pop-single written all over it. "When Everything Falls Apart" is included as a bonus track. Cut early in the tryout, it's a swing dance number sung by Murin, Alladin and Hildreth. ***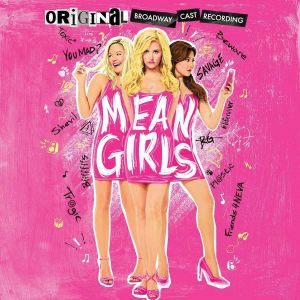 Mean Girls (Jeff Richmond/Nell Benjamin) (Atlantic 571543-2)
Tina Fey's formulaic 2004 movie Mean Girls has been turned into a formulaic Broadway musical with a score by Fey's husband Jeff Richmond (30 Rock) and lyrics by Nell Benjamin (Legally Blonde). This is the ultimate sorority girls being mean musical with never-ending put-downs, superficial aspirations and tons of malevolence. Taylor Louderman (Regina) knocks it out of the park with the intense "Someone Gets Hurt" and "Watch the World Burn", Kate Rockwell (Karen) channels Katy Perry with "Sexy", while Ashley Park (Gretchen) nails the introverted "What's Wrong With Me". Director/Choreographer Casey Nicholaw shows his hand early with the high-kick chorus number "Where Do You Belong?", led by the gayer-than-gay Damian (Grey Henson), and steals his company tap idea "Turn if Off" from The Book of Mormon for "Stop", a 40s swing-number about sending texts. ***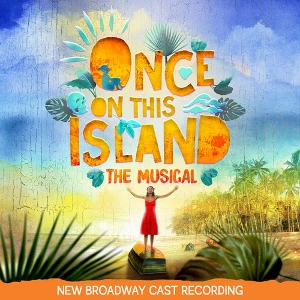 Once On This Island (Lynn Ahrens/Stephen Flaherty) (Broadway Records BR-CD09318)
The cast recording of Once On This Island, the 2018 Tony Award winner for "Best Revival of a Musical", delivers all the folksy island charm of Ahrens and Flaherty's 1990 one-acter based on the novel My Love, My Love, or, The Peasant Girl by Rosa Guy, about a fearless peasant girl in love with a wealthy boy from the other side of the island, who is guided by the island gods to reunite with the man who has captured her heart. Hailey Kilgore as the peasant girl Te Moune is arrestingly tender on the ballad "Waiting for Life" (To Begin), "Some Girls" registers in a strong performance by Isaac Powell as the boy Daniel, whilst Lea Salonga as Erzulie eats up the pop-anthem "The Human Heart". The distinctive Latin sound of the Caribbean permeates the score, and there's some excellent close harmony singing by the chorus, who are centre-stage throughout as the Storytellers. ***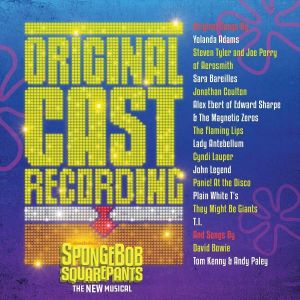 Spongebob Squarepants (Various) (Masterworks Broadway 88985383482)
A host of Grammy Award winning artists - including Cyndi Lauper, Sara Bareilles, Panic at the Disco and Aerosmith - contributed to the stage score of Spongebob Squarepants, a musical based on the animated TV series. Tom Kitt as orchestrator, arranger and musical supervisor has done a brilliant job of melding a pot-pourri of pop styles into one organic whole. An infectious country-styled opener, "Bikini Bottom Day", sets it all up and is followed by the calypso flavoured "BFF", a buddy-song "(I Guess I) Miss You", a whacky-waltz "Poor Pirates" and the inevitable tap-routine "I'm Not a Loser", with a chorus line of Sea Anemones. The cast includes Ethan Slater (Spongebob), Danny Skinner (Patrick) and Gavin Lee (Squidward), and they're all wonderful. ***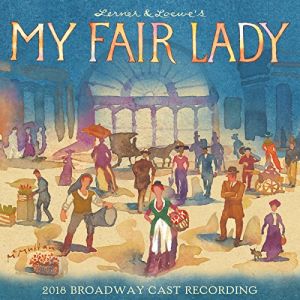 My Fair Lady (Alan Jay Lerner/Frederick Loewe) (Broadway Records BR-CD10018)
The new Broadway cast album of My Fair Lady, with a 30-piece orchestra, is a crisp, clearly articulated version of the score with vibrant sound. Harry Hadden-Paton is a more musical Higgins than we normally hear, whilst Lauren Ambrose (Six Feet Under) as Eliza is simply captivating. Jordan Donica brings his creamy tenor to "On the Street Where You Live", one of Loewe's most elegant melodies, while Hadden Paton's "I've Grown Accustomed To Her Face" is warmly romantic. The finale when Eliza returns to Higgins is deeply emotional. The album also includes the rarely recorded "The Flower Market", when Eliza returns to Covent Garden after her success at the ball, the reprise of "Wouldn't It Be Loverly" and the "Embassy Waltz." ****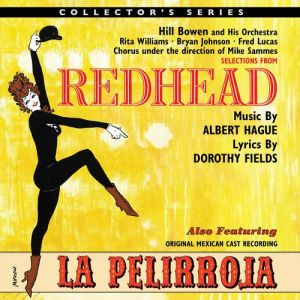 Redhead (Albert Hague/Dorothy Fields) (Stage Door STAGE 2450)
The latest in Stage Door's "Collector's Series" is indeed a rare one, an English studio cast recording of this 1959 Gwen Verdon Broadway hit murder-mystery set in Edwardian London. Rita Williams and Bryan Johnson head the cast, with the Mike Sammes Singers and the Hill Bowen Orchestra. Williams shines on "I Feel Merely Marvellous" and "The Right Finger On My Left Hand", with Johnson offering good support with "My Girl is Just Enough Woman For Me". Also included on the release is the Mexican cast recording of the score, La Pelirroja, sung in Spanish,which features a rare vocal by Placido Domingo, and a selection of pop covers by Art Lund, Toni Arden and Tommy Leonetti ***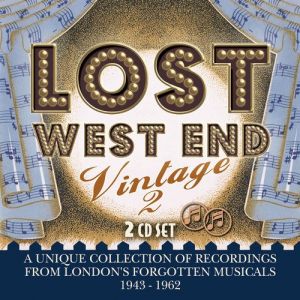 Lost West End – Vintage 2 (Various) (2 CD set/Stage Door 9056)
This companion 2 CD set to Stage Door's earlier Vintage 1 features 50 tracks from London's forgotten musicals from 1943 to 1962. It's a marvellous collection of material from the West End's major composers of the period - Ivor Novello, Noël Coward, Julian Slade, Sandy Wilson, Vivian Ellis, Lionel Bart and Leslie Bricusse - performed by a who's-who of star performers including Mary Martin, Julie Andrews, Sally Ann Howes, Dora Bryan, Julie Wilson, Barbara Windsor, Spike Milligan and Denis Quilley. Highlights include Millicent Martin's "Our Language of Love" (Irma La Douce), Frank Sinatra's"If Only She'd Looked My Way" (Gay's the Word) and Billy Cotton's title tune from Fings Ain't Wot They Used T'Be". One of the rare discoveries is a single by Maggie Fitzgibbon from 1959's Kookaburra. ****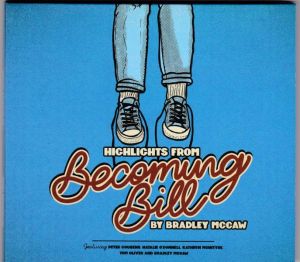 Becoming Bill (Bradley McCaw) (No Label/No Number). Bradley McCaw's excellent piano charts are the best thing about this 7-track highlights CD fromthe unproduced Becoming Bill, a new musical about relationships. The music style (reminiscent of Jason Robert Brown) appeals, while some good lyric ideas elevate the material. "No Feelings Today" has a partner wanting a night off from discussions about 'feelings', while "View from the Couch" (life is passing you by) is a perceptive comment on a couch-potato. A clutch of high-profile performers lend their vocal talents; Peter Cousens, Natalie O'Donnell, Tom Oliver and Kathryn McIntyre, who's particularly impressive on "Let's Not Have This Fight" and "Mother and Her Son." ***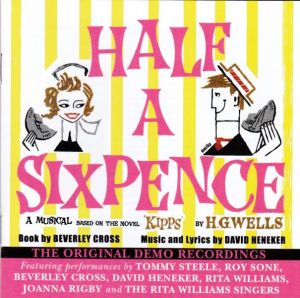 Half A Sixpence– The Original Demo Recordings (David Heneker) (Stage Door Stage 9052).
Twelve months before Half a Sixpence opened at the Cambridge Theatre, London, in 1963, a demo recording was made of the score which featured Tommy Steele, Rita Williams and Roy Sone (Steele's understudy in the original production). This collection of songs, some which never made it past rehearsal, is of interest in the early development of the West End hit. The ebullient Steele sounds even more youthful than he does on the original London cast recording, eating up "Money to Burn", "She's Too Far Above Me" and "If the Rain's Got To Fall", while Rita Williams brings sincerity to "Long Ago", one of the forgotten ballad gems from British musical theatre of the 60s. Bonus tracks include an Embassy EP with orchestra of five of the show's hits including the raucous "Flash, Bang, Wallop!" sung by Paul Rich. ****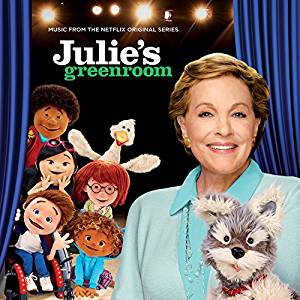 Julie's Greenroom (Ryan Shore) (Varese Sarabande).
Good lyrics are also a feature of the soundtrack from Julie's Greenroom, a Netflix series that stars Julie Andrews and Guillian Yao Gioiello, and the Greenies, a group of puppets built by the Jim Hensen Company. The pre-school series was created by Andrews, her daughter Emma Walton Hamilton and Judy Rothman Rofe. Ryan Shore's songs have a Sesame Street style and sound and all relate to the theatre. Andrews speak-sings with guest artists Alec Baldwin ("When You Act"), David Hyde Pierce ("Take a Leap") but her turn with her former TV partner from the sixties Carol Burnett is probably the best ("Anything Can Happen in the Theatre"). There are a lot of short instrumental tracks plus a "Mash-Up: The Musical". It's pleasant listening and brings an occasional smile. ***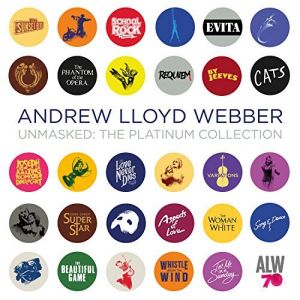 Andrew Lloyd Webber - Unmasked: The Platinum Collection (4 CD Set/Verve)
Listening to this set is like listening to the soundtrack of your life - so many iconic recordings, so many iconic shows. Released to coincide with Andrew Lloyd Webber's 70th birthday and the publication of his autobiography, the tracks are taken from original cast recordings, soundtracks and pop singles, and include songs from every one of his musicals during his amazing 50-year career.
Not since the late, great Irving Berlin has a musical theatre composer had his hand so accurately on the button of what is commercial and what the public wants. The first album is basically the single pop releases, everything from Murray Head's original "Superstar"and Julie Covington's "Don't Cry For Me Argentina" (Evita) to Boyzone's "No Matter What" (Whistle Down the Wind) and Jose Carreras and Sarah Brightman's "Amigos Para Siempre".
Nicole Scherzinger's beautiful version of "Memory" from her 2016 stint in Cats at the London Palladium heads the new recordings and first time releases, which also feature Beyonce's "Learn to be Lonely" (Phantom of the Opera – Movie) live from the 2004 Oscars, and several orchestral suites - "Phantom Phantasy", "Variations on Variations", "Sunset Suite" and "Aspects of Aspects" by the Orchester Der Vereinigten Büehnen Wien.
The album even finds room for Alice Cooper's performance of "King Herod's Song", which he repeated in NBCs recent Jesus Christ Superstar Live at Easter, and the last song Elvis Presley ever recorded, an early effort by Rice and Lloyd Webber called "It's Easy For You". ****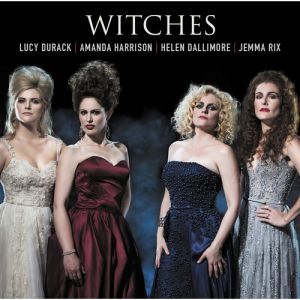 Witches (ABC 481 6820)
The Wicked juggernaut continues unabated with this collection of Witch related songs sung by four divas who have all played Glinda and Elphaba in the musical. The album springs from a 2016 Sydney Opera House concert which featured Lucy Durack, Helen Dallimore, Jemma Rix, Amanda Harrison and Ben Lewis, with musical direction by Kellie Dickerson, who also did the orchestrations. Dickerson is on board for the CD, where the accompaniment is provided by the Opera Australia Orchestra, a four-piece group with Bev Kennedy on keyboard, and Simon Gleeson substituting for Lewis.
The Wicked score features heavily in the song stack - "Defying Gravity", "Popular" and "For Good", along with songs from Frozen ("Let it Go"/"Love is an Open Door")and Into the Woods ("Children Will Listen"/"Last Midnight"). There's lustrous four-part harmonies on "Pure Imagination" (Willy Wonka and the Chocolate Factory), "Bewitched" (Pal Joey) and "Make Him Mine" (The Witches of Eastwick), whilst Gleeson's tenor adds nicely to the (initially) a capella finale of "Over the Rainbow" (The Wizard of Oz). ****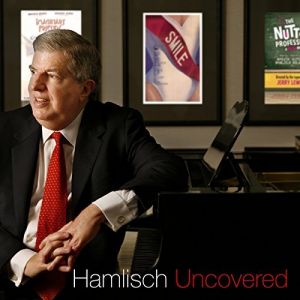 Hamlisch Uncovered (Marvin Hamlisch/Howard Ashman/Carolyn Leigh/Rupert Holmes/Tim Rice/Crag Carnelia) (Broadway Records)
Tony Sheldon gets to sing one of the best tracks on this piano and vocal collection of unrecorded Marvin Hamlisch songs. "The Only Way To Go", with a lyric by Tim Rice, was written for a 1976 TV musical version of John Osborne's The Entertainer which starred Jack Lemmon. It has the jaunt and memorability of A Chorus Line's "One", and is perfect for the has-been vaudevillian character Archie, and Sheldon brings it home with expertise. The rest of this collection features songs from Sweet Smell of Success, Smile, The Nutty Professor, Imaginary Friends and Bullets Over Broadway, sung by a host of Broadway performers who include Kelli O'Hara, Randy Graff and Hayden Tee. One of the more unusual tracks has Streisand impersonator Steven Brinberg singing the cut "This Is More Than a Ballroom" from a proposed revival of Ballroom. ***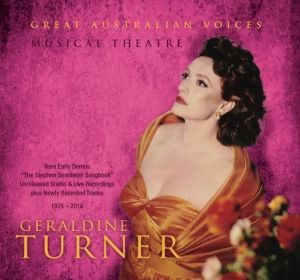 Geraldine Turner (3CD Set/Desiree GAV008)
Desiree Records have now turned their attention to musical theatre star Geraldine Turner in their Great Australian Voices series, with a superb recording overview of her forty plus year career. This 3-disc set features rare early demos, The Stephen Sondheim Songbook, unreleased studio and live recordings, plus newly recorded tracks. It's a veritable feast of goodies.
The first disc contains a demo recording of a 1980 cabaret show she did at Downstairs Nimrod (now Belvoir) with a typical song-stack of the era which begins with a vigorous reading of Maltby and Shire's "I Don't Remember Christmas", Sheldon Harnick's clever "The Shape of Things" and a dry comic take on Bernstein's "100 Easy Ways to Lose a Man".
The second disc is all Sondheim and includes Turner's Stephen Sondheim Songbook, notable because she was the first person in the world to record a complete Sondheim album, plus an unreleased pop-single of "A Good Thing Going" (Merrily We Roll Along) and live recordings from Into the Woods and A Little Night Music.
Disc Three is basically a collection of live performances recorded by fans in the auditorium and features songs from several Australian musicals - "Die Like a Kelly" (Ned Kelly), "Bill" (The Sentimental Bloke), "So Much Love" from Tim Minchin's Somewhere (recorded for the first time), and her own "Looking for the Light" (Women's Best Friend).
Turner, who favours the dramatic oeuvre of Weill, Brel and Sondheim, proves she's just as happy with Porter, Rodgers, and Berlin, whose "Hostess with the Mostes" (Call Me Madam) receives an enthusiastic workout. Best of all are the live performances of "All That Jazz" (Chicago), "Anything Goes" and "Blow Gabriel Blow" (Anything Goes), which are simply goose-bump thrilling.
The discs are a glorious time-capsule of Australian musical theatre of the last 40 years. It's beautifully packaged with B&W and coloured photos, in-performance stills, and extensive liner notes. Highly recommended *****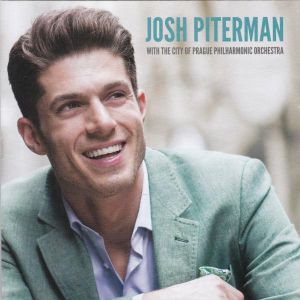 Josh Piterman with the City Of Prague Philharmonic Orchestra (Fanfare Records 300).
The City of Prague Philharmonic Orchestra is what gives class to Josh Piterman's debut classical cross-over Pop-Opera album. Piterman brings his big voice and plenty of Latin colour to songs that he sings in Italian, Spanish and English. "Unchained Melody" (Ghost), "A Thousand Years (por mil años mas)" (The Twilight Saga), and "Falling Slowly" (Once), rub shoulders with John Farnham's "Burn for You" (Vivo per te), Chris Izaak's "Wicked Game" (Melanconia), and Radio Head's "Creep" (Ad ogni costo). Needless to say the orchestra is superb throughout. Lucy Maunder guests on the last track, an intense and all-stops-out-finale of "Il Gladiatore" (Gladiator). Best track is an evocative reading of Christina Aguilera's Grammy-winning break-up-song, "Say Something" (Parlami). ****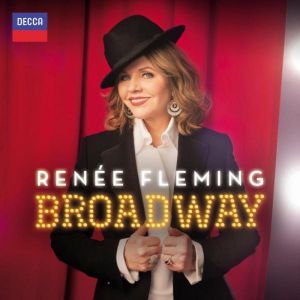 Renée Fleming - Broadway (Decca 4834215)
Renée Fleming's recent Tony Award for Nettie in the current Broadway revival of Carousel proved that Fleming was equally at home on Broadway as she was on an opera stage singing Countess Almaviva in Mozart's Le nozza di Figaro or Desdemona in Verdi's Otello. She nightly raises the roof of the Imperial Theatre with Carousel's anthemic "You'll Never Walk Alone", a song absent from this collection, though it does include a good smattering of Rodgers and Hammerstein anyway, from "The Sound of Music", "Something Wonderful" (The King and I) and"A Wonderful Guy" to the rarely recorded "Loneliness of Evening" (South Pacific). In the only duet on the album, sung with Hamilton's Leslie Odom Jr, she couples the perceptive "You've Got to be Taught" from South Pacific with Sondheim's equally insightful "Children Will Listen" from Into the Woods. It's magic. Also magic are "So Big/So Small" (Dear Evan Hansen), The Visit's pairing of "Love and Love Alone" and "Winter" and The Music Man's "Till There Was You".
Fleming has a wonderful voice that's warm and caressive when necessary and one that's creamy in her stunning upper register when she's in full soprano flight. She respects show music and gives it her all. Having spent some time singing jazz, she's no slouch in that department either. Her version of Cole Porter's "Down in the Depths (on the Ninetieth Floor)" (Red, Hot and Blue) has cabaret written all over it. She's accompanied by the BBC Concert Orchestra, conducted by Rob Fisher, except for the jazz tracks which are appropriately sung with piano, bass and drums. Highly recommended ****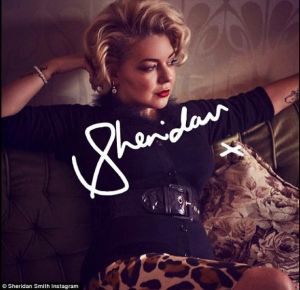 Sheridan (EastWest 0190295741426).
The West End's favourite Funny Girl Sheridan Smith's new album mixes show tunes with pop; "City of Stars" (La La Land), "For Forever" (Dear Evan Hansen) and "I'm Telling you I'm Not Going" (Dreamgirls), "Addicted to Love", "Hurt" and "Crazy". She adds a nice North Country accent to Noël Coward's "Mad About the Boy" (Words and Music), gets down and dirty on Jerry Lieber and Mike Stoller's "I Smell a Rat", but the best track is a mind-blowing "My Man" (Funny Girl) with its powerhouse finish.****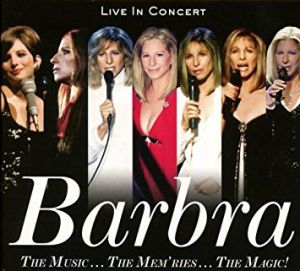 Barbra Streisand – The Music…The Mem'ries…The Magic (Columbia 190758035124).
This new Streisand album is taken from a concert, recorded live, which featured songs from her six decade career. Some of these she hasn't sung for years, like "Being at War With Each Other", and Funny Lady's "Isn't This Better" and "How Lucky Can You Get", whilst others have been consistently on her playlist, "Papa Can You Hear Me", "Evergreen" and "People". The voice still soars, the pitch is still perfect, and she can still deliver the money notes. Jamie Foxx guests and repeats his recent Encore duet "Climb Ev'ry Mountain", which is even more thrilling live. ****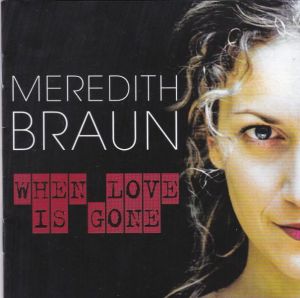 Meredith Braun – When Love Is Gone (Stage Door STAGE 9053)
Meredith Braun's new album is a narrative song cycle about 'Everywoman' living through a painful and difficult relationship and is told using songs by Sondheim, Coward, Lloyd Webber, Randy Newman and others, plus original material. It's just voice, piano and cello, with Braun on piano and her 13-year old son Tiger Braun-White on Cello. The songs include Sondheim's "With So Little to Be Sure Of" (Anyone Can Whistle), Coward's "If Love Were All" (Bitter Sweet) and Paul Williams' "When Love is Gone" from The Muppet Christmas Carol, which she sang on the original soundtrack. The multi-talented Braun created the arrangements, which are never less than beautiful, and her vocals simply shine with sincerity. The album deserves to be heard in a salon or concert hall. ***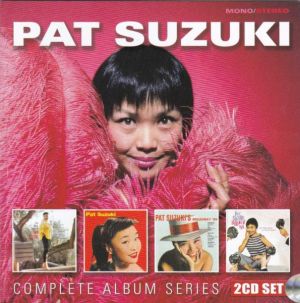 Pat Suzuki – Complete Album Series/Singles and Rarities (2CD Set/Stage Door STAGE 9055/STAGE 2440)
Pat Suzuki is best known for her role in the Broadway production of Rodgers and Hammerstein's Flower Drum Song, in which she played the role of the brassy nightclub singer Linda Low. At the time she released four RCA albums. Whilst all four have their charms, show collectors will be most interested in Broadway '59, which includes songs from Flower Drum Song, Bells are Ringing, My Fair Lady, plus forgotten Broadway shows likeRedhead and First Impressions. Her recording of "I Enjoy Being a Girl" (Flower Drum Song) was a Top 40 hit in the UK and became the drag-queen anthem of the era.
Discovered singing in a club in Seattle by Bing Crosby, she has a cute and perky style and can belt with the best of them. The tracks have a Sinatra/Peggy Lee vibe, with a late-fifties jazz and big-band sound. Whilst she is at home singing almost anything, she's best with the Cole Porter standards "Looking At You" and "Don't Look At Me That Way". The Singles and Rarities release includes songs from Whoop-Up, The Gay Life, Sail Away and from some unreleased album sessions "Never Will I Marry" (Greenwillow). Long before auto-tune was de-rigueur in recording studios, Suzuki relied on talent and this collection proves she had it in spades. ***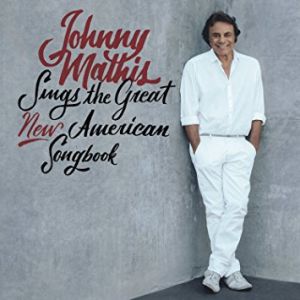 Johnny Mathis Sings The Great New American Songbook (Columbia 889854424923). Johnny Mathis, who's been around a decade longer than Streisand, proves his voice is as strong as ever on this new CD of standards from the nineties and later. Show tunes include "Run To You" (The Bodyguard), "I Believe I Can Fly" (Space Jam) and Peter Allen's "Once Before I Go" (The Boy From Oz), but he also breathes new life (with the help of a choir) into Leonard Cohen's oft recorded "Hallelujah", and is more than comfortable with Bruno Mars' "Just the Way You Are", Christina Aguilera's "Say Something", Alan Jackson's "Remember When" and Adele's "Hello". Best track is Keith Urban's "Blue Ain't Your Color". Highly recommended ****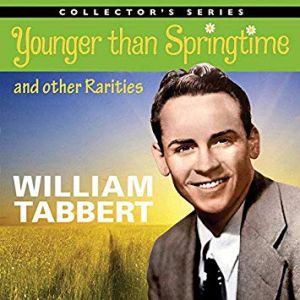 William Tabbert – Younger Than Springtime (Stage Door 2410).
This latest CD in Stage Door's Collector's Series features the voice of South Pacific's original Lt. Cable, baritone William Tabbert. Following his success in South Pacific he went on to play the young romantic lead in Fanny, and the album features the title song from that show and "Younger than Springtime",plus songs from Gigi, Camelot, The Most Happy Fella, Allegro, Annie Get Your Gun and Paint your Wagon. The CD also includes a selection of Jerome Kern standards, plus bonus tracks of a medley from Up in Central Park sung with Patrice Munsell. It's a charming slice of Broadway nostalgia. ***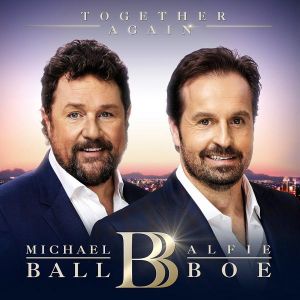 Michael Ball & Alfie Boe – Together Again (Decca 5779793)
Similar in style to Il Divo's album, and like their previous double-platinum UK No.1 Together, Michael Ball and Alfie Boe's Together Again is a collection of big-voiced show songs sung in their trademark tenor tones. It opens with a West Side Story medley of "Maria", "Something's Coming" and "Tonight", follows with an all stops out male version of "As If We Never Said Goodbye" (Sunset Boulevard), before we get to David Foster and Carole Bayer Sager's modern emotional classic "The Prayer" (Quest for Camelot). There's a nice coupling of "Stranger in Paradise" and "And This Is My Beloved" (Kismet), plus a great duet of "Bring Me Sunshine", a song forever associated in the UK with comics Morecambe and Wise. "You're the Voice" and "Hero" (Boyband) find them in pop mode, whilst they're joined by a lively chanting chorus for "He Lives in You" (The Lion King). The closing "New York, New York" allows them to show off their Sinatra big-band pipes, followed by a traditional version of Irving Berlin's "White Christmas" where, courtesy of the edit suite, they croon along with the master of crooners, Bing Crosby. ****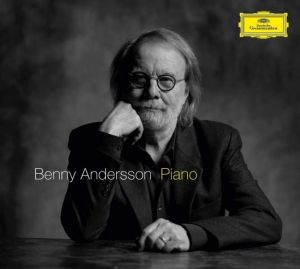 Benny Andersson – Piano (Benny Anderson) (Deutsche Gramophone 4798143)
Benny Andersson of ABBA fame plays his own music on solo piano and it's a delight. The 21 tracks feature songs from Chess, Kristina Fran Duvemala and of course Mamma Mia! It's all quasi-classical, with the tunes at times sounding like Bach or Mozart, and a very easy listening experience. The Chess score yields the best examples - "Embassy Lament", "Anthem", "You and I", "Chess" and the particularly lovely "Someone Else's Story". These are interesting arrangements of pop with a classical bent and ideal for relaxing late at night or playing in the car. ***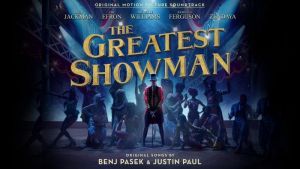 The Greatest Showman (Benj Pasel/Justin Paul) (Atlantic).
Co-composers / lyricists Benj Pasek and Justin Paul capped off an amazing year in 2017 after winning an Oscar for La La Land, a Tony for Dear Evan Hansen, and a live TV production of A Christmas Story, with a score of dynamic original songs for the movie musical The Greatest Showman starring Hugh Jackman and Zac Efron. Whilst the movie about American huckster and flim-flam man P.T. Barnum may be all smoke and mirrors with little substance, the songs are instantly earworm friendly. "The Greatest Show" is a great Glee-style opener with Jackman leading the company, "Come Alive" and The Other Side" plunder the hip-hop bucket, while "A Million Dreams" soars memorably. Jenny Lind, in real life an opera singer, in this version is given a power ballad "Never Enough", stunningly sung by Loren Allred, the Efron and Zendaya duet "Rewrite the Stars" is standout, as is Michelle Williams' tenderly effective ¾-time "Tightrope" (Walking the tightrope with you), but it's the ode to acceptance, "This Is Me", searingly performed by bearded-lady Keala Settle and the Ensemble that's deservedly got the Oscar nomination. ****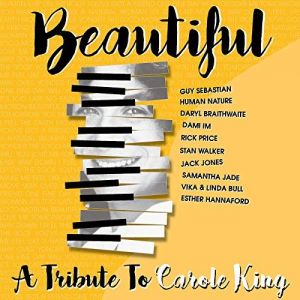 Beautiful – A Tribute to Carole King (Sony 88985436252)
As there was no Australian Cast recording of Beautiful – The Carole King Musical, this studio album which features Esther Hannaford's performance of the title song will have to suffice. Released to coincide with the tour of Beautiful – The Carole King Musical, it not only features Hannaford but a roster of Australian Aria winners who include Tina Arena, Dami Im, Guy Sebastian and Samantha Jade. Best tracks are Daryl Braithwaite's "Up On The Roof", Vika Bull's "Natural Woman", Human Nature's "One Fine Day", Tina Arena's "So Far Away" (previously recorded on her Songs of Love and Loss album) and, of course, Hannaford's "Beautiful". ***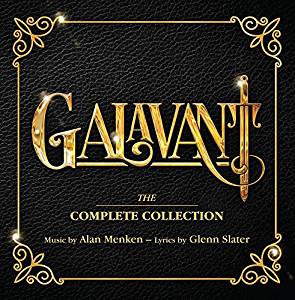 Gallavant – The Complete Collection (Alan Menken/Glenn Slater) (Hollywood Studios).
The two seasons of the medieval musical-comedy TV series Galavant proved the idea is just waiting to be put on stage. Alan Menken (music) and Glenn Slater (lyrics) re-teamed after their Tangled success and came up with the most satirical, most inventive and campest musical the small-box has delivered in years. Full of songs that brilliantly parody classic musicals, the score is a tongue-in-cheek joy. The series' first season spawned a 14 track soundtrack. This complete 2 disc set features extra material from the first series plus the entire song-stack and incidental music from the second. The standout tune in the first series is still "Comedy Gold" with "Hey, Hey, We're the Monks", featuring 'Weird Al' Yankovic, running a close second, but the second series throws up some absolute gems. Kylie Minogue's "Off with the Shirt" is a spot-on send-up of her dance-tracks, Sheridan Smith scores with the Queen-sounding "A Different Kind of Princess", whilst Reece Shearsmith's "Time is of the Essence" is a hearty nod to Gilbert and Sullivan patter songs. Best of all, however, is "Dwarves Vs Giants", a clever take-off of West Side Story's "Cool". Luke Youngblood leads the company in a staunch "Today We Rise", which mirrors "One More Day" from Les Miz, Eddie Marsden's infectious "Goodbye" is a close cousin to "One" from A Chorus Line, while "Finally" is a Grease send-up that parodies "Summer Nights". The cook (Darren Evans) and maid (Sophie McShera) are priceless on "As Good As It Gets", Timothy Omundson's King Richard is delicously droll on "If I Were a Jolly Blacksmith", screen heavy Vinnie Jones (Gareth) eats up the song and dance "Let's Agree To Disagree" with Mallory Jansen (Magdalena), whilst the leads Joshua Sasse (Galavant) and Karen David (Princess Isabella) get the funny lovers' duet "World's Best Kiss". Slater's lyrics are insanely clever (just listen to "A New Season", the opening of the second series), and Menken's tunes are witty rips-offs of the originals. Both series have also been released on DVD. Highly recommended ****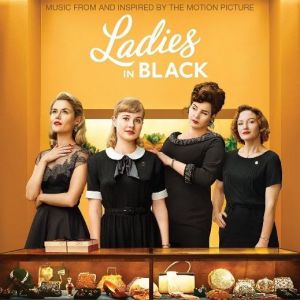 Ladies In Black (Various) (Sony 19075894862)
Bruce Beresford's movie version of Madeleine St John's best-selling novel takes its title from the successful stage musical penned by Tim Finn. The movie has obviously been the impetus for this Sony release labelled as "Music from and inspired by the motion picture". The disc features a collection of hits from the fifties sung by their original artists - "Just Walkin' In the Rain" (Johnny Ray), "It's Now or Never" (Elvis Presley), "Que Sera Sera" (Doris Day), "Smoke Gets In Your Eyes" (The Platters) and the "Theme from A Summer Place" (Percy Faith & his Orchestra). There are two newly recorded songs by Kate Miller-Heidke, "He's My Baby" and "Don't Let the Stars Get In Your Eyes", plus one original track by Tim Finn, "Always Be Happy", which comes from the score of his musical version, and is sung by his daughter Elliot, the first time it's been recorded. It's all pleasantly nostalgic. ***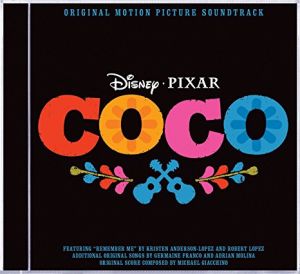 Coco (Kristen Anderson-Lopez/Robert Lopez/Germaine Franco/Adrian Molina) (Disney).
Latin rhythms abound in Pixar's new animated feature built around Mexico's Dia de Muertos (The Day of the Dead), but the outstanding song and Oscar nominee, by the writers of "Let it Go" (Frozen), is "Remember Me" (Ernesto de la Cruz). There are four different versions of it on the disc, but the pop-version by Miguel and Natalia Lafourcade is the best. ***
Il Divo – Timeless (Decca Gold 6768039)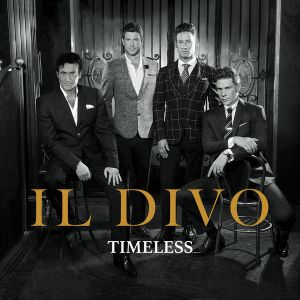 The Guinness Book of World Records lists Il Divo as the most commercially successful classical-crossover group in international music history. Created by Simon Cowell in 2003, they pioneered the genre of operatic pop or "popera". This new album, released on the eve of their Australian tour, finds them delivering more of the same; popular songs sung in English, Spanish, French and Italian. The show selections are from movies - a French version of "The Way We Were" ("Toi Et Moi"), an Italian version of Love Story's "Where Do I Begin" ("Gracie Amore Moi") and Limelight's "Smile" sung in English. Other tracks include Adele's "Hello" in Spanish ("Hola"), "What A Wonderful World" also in Spanish ("Que Bonito Ed Vivir") and "Unforgettable" in English. They're in great voice, sounding better than ever, and this collection will undoubtedly satisfy their millions of fans. Pity it's only ten tracks. ****
Rating
*Only for the enthusiast ** Borderline *** Worth buying **** Must have ***** Kill for it.