Stage to Disc 2019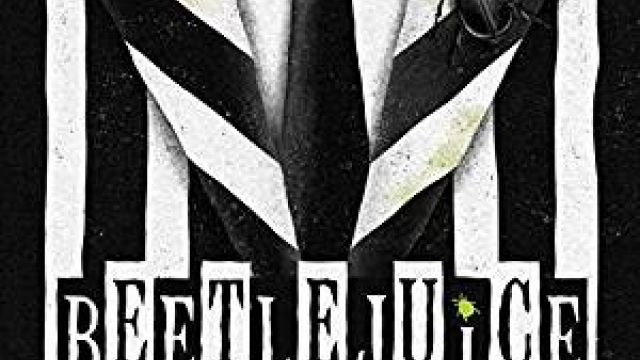 Beetlejuice (Eddie Perfect) (Ghostlight)
Eddie Perfect's Tony nominated score for his musical adaptation of Tim Burton's 1988 cult-classic movie of the same title is in the contemporary Broadway mode and leans a lot towards 80s-pop. The story of demon ghost Beetlejuice, who helps a newly deceased couple cope with the afterlife, and a teenager cope with the loss of her mom, is a fun and frenetic ride, and with Alex Brightman (School of Rock) at the helm, a total blast. Setting the scene with "The Whole 'Being Dead' Thing", which takes a sly-wink at musical theatre conventions in a mix of death-metal, swing and rock, he's a coke-snorting bad-boy who frequently floats F-bombs. His raspy vocals in a series of numbers charm but bear bountiful fruit on the second-act showstopper "That Beautiful Sound", with its swing bass and great use of organ. Sophia Anne Caruso, with her Cyndi Lauper-type pipes, is the Goth teenager who scores on "Dead Mom", "Girl Scout" and "Home", but is best as Beetlejuice's teenage bride in "Creepy Old Guy". Leslie Kritzer walks away with the character of Delia, a new-age guru and former Miss Argentina, on the Latin inspired "What I Know Now", whilst Rob McClure and Kerry Butler as the recently deceased couple add chutzpah to whatever track they're on. As it did in the movie, Harry Belafonte's "Day-O (The Banana Boat Song)" still gets an airing, closing the first act, but it's Perfect's witty lyrics that find him in his element, skewering middle-class pretension. ****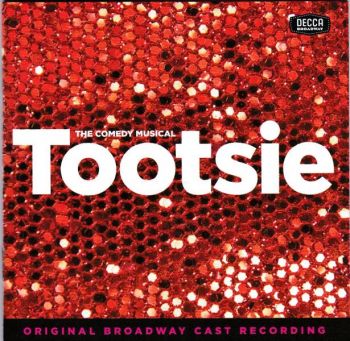 Toosie (David Yazbek) (Decca/Verve B0030379-02)
After winning a Tony for his groundbreaking middle-eastern flavoured score for The Band's Visit, David Yazbek is back in the territory of Dirty Rotten Scoundrels and The Full Monty for Tootsie. These are songs that delineate character, situation, and get laughs with lots of clever lyrics. By shifting the plot from a TV soap-opera to a Broadway musical, Robert Horn's cracker adaptation of the movie has the self-centred pretentious actor Michael Dorsey (Santino Fontana) impersonate a woman ("Dorothy Michaels") to land a role which results in him becoming a feminine trailblazer. Two showstoppers stand out - "What's Gonna Happen", in which Michael's neurotic ex-girlfriend Sandy (Sarah Stiles) brilliantly relates a tongue-twisting ton of audition insecurities, and "Jeff Sums It Up", which has roommate Jeff (Andy Grotelueschen) dryly setting out the lay of the land to a big-band beat. Fontana gets to show Michael's true colours in the "Opening Number" and has his epiphany in "Whaddya Do", but its Dorothy's empowering anthem "I Won't Let You Down" that becomes his mantra and shows off his killer vocal skills. There's a good ensemble number, "I Like What She's Doing", which gives veteran Julie Halston her centre-stage moment, and John Behlmann as the dumb hunk winner of TV's Race To Batchelor Island earns his laughs on "This Thing." ****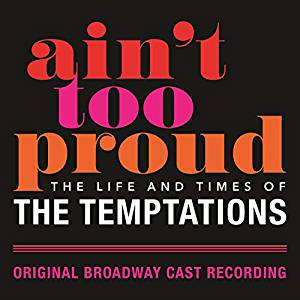 Ain't Too Proud – The Life and Times of the Temptations (Various) (UMeB0029940-02).
The story of one of the best R&B groups to come out of the Motown stable, The Temptations, is ripe for the jukebox musical treatment. This CD is like a 'greatest hits' album with narration - lots of it. The cast are excellent, musically sound with precise vocals, and the arrangements mirror the originals. Early on a couple of doo-wop numbers set the 60s period, "Gloria" and "In the Still of the Night", before we get to the infectious "Shout" and a succession of chart-toppers - "Get Ready", "Just My Imagination (Running Away With Me)" and "Ain't Too Proud to Beg".
Ephraim Sykes is simply marvellous as bad-boy David Ruffin on "My Girl". Jeremy Pope's stratospheric vocals shine as Eddie Kendricks, Jawan M. Jackson's bass is a creamy plus as Melvin Franklin, whilst Derrick Baskin as Otis Williams, one of the founders of the group, is a charismatic narrator. The Supremes make an appearance in the story with a medley of "You Can't Hurry Love", "Come See About Me" and "Baby Love", with some stunning Diana Ross-worthy vocals by Candice Marie Woods.
Various songs are used to delineate emotional moments in their story: "War" and "Ball of Confusion" (the civil-rights movement), "I Wish It Would Rain" (the assassination of Martin Luther King Jr.), "Cloud Nine" (the group's drug use) and "For Once In My Life", when James Harkness as alcoholic Paul commits suicide.
The album opens with their first hit, "The Way You Do The Things You Do", and closes with one of their biggest chart successes, "What Becomes of the Brokenhearted". In between, we have over two-dozen R&B classics that have never sounded better. Great songs, great charts and great performances! ****
On The Town (Leonard Bernstein/Betty Comden/Adolph Green/Roger Edens) (Stage Door 9060)
MGM bought the film rights to On the Town before it opened on Broadway but didn't get around to filming it until five years later because Arthur Freed thought Bernstein's score was too avant-garde. Therefore, only two of Bernstein's songs were included in the movie, with the rest of the score written by Roger Edens to lyrics by the show's original lyricists Comden and Green.
This British studio cast recording, released in 1959, was the first time the film's songs had been released on record. It's a marvellous recreation that uses the iconic original Conrad Salinger movie orchestrations, which sound fresh, exciting and vibrant, especially on "New York, New York" and "On the Town". Soap-Star Noele Gordon gets the most out of the Ann Miller number "Prehistoric Man", Lionel Blair is an affable Gene Kelly replacement on "Main Street", while Dennis Lotis and Stella Tanner, subbing for Frank Sinatra and Betty Garrett, give delightfully sharp performances of "Come Up to My Place" and "You're Awful".
But it's the orchestra, under Geoff Love's baton, which is the star with those magnificent sounding Salinger arrangements. The disc also features a selection of songs from MGM's Broadway Melody with Millicent Martin, Bruce Forsyth and Gerry Dorsey (who later changed his name to Engelbert Humperdinck). ****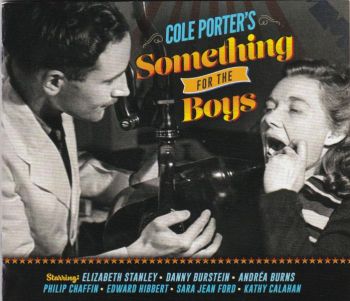 Something for the Boys (Cole Porter) (PS-1837)
PS Classics have been gearing up to record Cole Porter's 1943 big band swing musical for many years and now that it's finally here it's time to rejoice.
The original orchestrations had been thought lost until they were discovered in a Chelsea, Manhattan warehouse in 1987. Originally written for Ethel Merman, it's the show with the daffy plot where she receives radio signals through her teeth.
Porter's score is filled with smart numbers - the swing "The Leader of a Big-Time Band", the eleven-o'clock show-stopping comedy duet "By the Mississinewah" and one of Porter's most beguiling beguines, the title tune. The Prologue's "Announcement of Inheritance" is a clever establishing number that brilliantly condenses the plot, "I'm in Love with a Soldier Boy" encapsulates the pop songs of the period, the rhumba-based "He's the Right Guy" has some spectacular charts for the woodwinds, and while "When My Baby Goes to Town" is a frankly ordinary number, it becomes extraordinary because of the arrangement. In fact the orchestrations and orchestrators, four of Broadway's best, Hans Spialek, Don Walker, Robert Russell Bennett and Ted Royal, are the stars of the recording as it features their dance arrangements for most of the songs.
Elizabeth Stanley sings the Merman role, sings it well and hits all the notes, but the voice lacks personality. Still, that's a minor quibble in a first-class recording, handsomely packaged, of one of Porter's long-lost scores. ****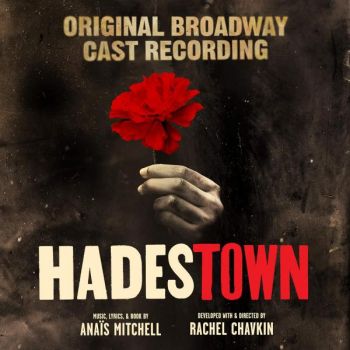 Hadestown (Anais Mitchell) (Sing It Again Records)
The Broadway Cast recording of Hadestown is a two-album set that absolutely throbs with life. Telling a version of the Greek myth of Orpheus and Eurydice, where Orpheus goes to the underworld to rescue his fiancée Eurydice, it's written as a folk opera and sprinkled with New Orleans jazz and blues. Indie singer/songwriter Anais Mitchell created the show in 2006. It toured Vermont and Massachusetts the following year, became a concept album in 2010, then later played Off –Broadway in 2016, Edmonton, Canada in 2017, and the Royal National Theatre, London in 2018 with basically the same cast who opened it on Broadway. Andre De Shields is a marvellous Hermes, setting up the journey with "Road to Hell" and bringing it full-circle with its reprise at the finale. Reeve Carney (Spiderman – Turn off the Dark) as Orpheus sings with beauty, as does Eva Noblezada (Miss Saigon) as Eurydice. Their "Wait For Me" is probably the best song in the score. Patrick Page's (Spiderman – Turn Off the Dark) deep baritone shines magically as Hades on "Why We Build the Wall", a song written long before the Trump administration came into office, whilst Amber Gray is Persephone, a party-girl with a bittersweet life on "Livin' It Up On Top" and "Our Lady of the Underground". It's a terrific score, well-recorded and deserving of its recent Tony for Best Musical Score. ****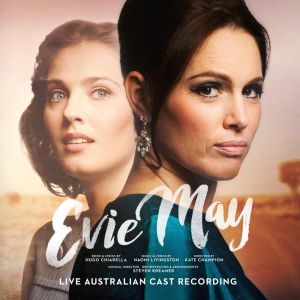 Evie May – Highlights from the Live Australian Cast Recording (Hugo Chiarella/Naomi Livingston) (iTunes).
A high profile cast, headed by Amanda Harrison and Tim Draxl, features on this recording which springs from the World Premiere production of the musical at the Hayes Theatre, Sydney, in 2018. It's the story of a young girl from regional W.A. who becomes a variety star on the Tivoli circuit, her life and her loves, and has a score by Hugo Chiarella (DreamSong) and newcomer tunesmith Naomi Livingston, which is varied mix of vaudeville and contemporary. It's also well sung. with excellent orchestrations by Steven Kreamer with an emphasis on acoustic guitar for the contemporary songs.
Amanda Harrison as Evie and Loren Hunter as Evelyn, her younger self, dominate throughout, with Harrison opening with the haunting "Here I Am" and Hunter later finding pathos in "From This Day". Bishanyia Vincent brings a raunchy burlesque vibe to "Life of a Woman", while the three girls (Harrison, Hunter, Vincent) punch "They Say I Am Too Young" across in Andrews Sisters close-harmony style. Harrison, in a broad Aussie accent, gets terrific comedy mileage out of the vaudeville routine "Forgetful Sod", a song that pays off with a brilliant punch line, while the "Fever" flavoured "The Great Australian Digger" is an impressive showcase for Hunter. Tim Draxl solos on the reflective "How the World Happened", Jo Turner couples nicely with Hunter on a bouncy "The Only You", "As It Turns" is a reflective waltz on the demise of variety and the coming of TV for the company, but it is Keegan Joyce's mum and son piece, "One Last Chance", which is the poignant cut. This track also includes the unlisted finale "Show Me Where To Stand".
The album, only available on iTunes, is a classy addition to the burgeoning collection of Australian cast recordings. ****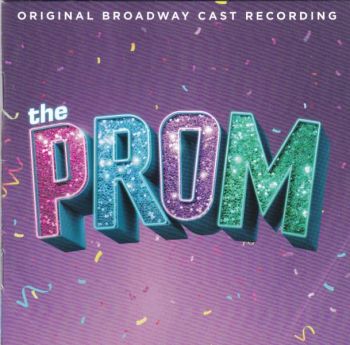 The Prom (Matthew Sklar/Chad Beguelin) (Masterworks Broadway 19075895742).
The Prom deliciously skewers 'celebrity activism', when a group of self-obsessed actors descend on a middle American town to help a lesbian teen take her girlfriend to the prom. It's wildly infectious and irresistibly catchy, with a poppy score that also references Latin, gospel, country and a whole lot of Broadway.
As Emma the girl at the centre of the storm, Caitlin Kinnumen is sweet and appealing and scores big-time on the pop ballads "Just Breathe", "Unruly Heart", and the show's theme song "Dance With You", a duet with her girl-friend Alyssa (Isabelle McCalla). Beth Leavel has a great time as the narcissistic Broadway diva Dee Dee and scores with "It's Not About Me" and "The Lady's Improving", while Brooks Ashmanskas has his flamboyant centre-stage moment with "Barry is Going to the Prom". There's a Bob Fosse send-up called "Zazz", the school principal Michael Potts sings an anthem to Dee Dee, which could be the anthem for all showtune devotees, called "We Look To You", while McCalla has a lovely tender moment with "Alyssa Greene".
Beguelin's lyrics are witty and Sklar's tunes continually hit the mark. Most enjoyable! ****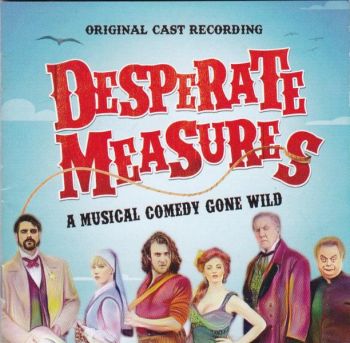 Desperate Measures – A Musical Comedy Gone Wild (David Friedman/Peter Kellogg) (Masterworks Broadway 19075873942).
After its season was extended three times at the York Theatre, Desperate Measures finally moved closer to Broadway where it's playing New World Stages.The score to this Off-Broadway hit, which was audaciously called "Better than Shakespeare" by critic Peter Filichia, is a country-bluegrass romp that pays off big in wit, melody and enjoyment. Very loosely based on Shakespeare's Measure for Measure, it sets the story in the Wild, Wild West of Arizona, with a host of colourful characters who include a goofy dumb hero in jail for murder, his sister, a nun who has to lose her virginity to free him and a lascivious Governor who's anxious to do the deed. Mix in a whore, a sheriff and priest, and you have one helluva musical-comedy posse. Friedman's music plunders every country standard to great effect, Kellogg's lyrics delight in bad puns (he rhymes "Nietzsche" with "preachy"), and the orchestrations by David Hancock Turner feature fiddle, mandolin and harmonica, embellished by a horse whinny and a coyote howl. "It's Good to be Alive" and "In the Dark" both hit their mark, but it's the comedy duet "Just For You" that steals the show. ****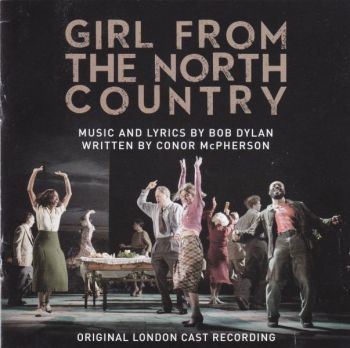 Girl from the North Country (Bob Dylan) (Sony/Masterworks Broadway 88985482162).
The Original London Cast recording of the Old Vic's production of Conor McPherson's Girl from the North Country is vibrantly alive and at times hauntingly beautiful. Built around the songs of Bob Dylan, the musical tells an Our Town-like group portrait of tenants in a Depression-era boarding house in Duluth, Minnesota, Dylan's birthplace. In the 1970's the songwriter was asked to write some songs for an Off-Broadway play but they were never used and later became the spine of his album New Morning. McPherson uses two of them, "Sign on the Window" and "Went to see the Gypsy", as a jumping off point to this show. The style of storytelling adds new meaning to the familiar "Like a Rolling Stone" and "Forever Young", while the obscure material colours the total theatrical fabric. In an ensemble cast, Shirley Henderson as Elizabeth Laine brings an outstanding raw edge to "Tight Connection to my Heart". The original accompaniment by Scarecrow Hat only uses instruments that were around in 1934, which include a harmonium, violin, mandolin, upright bass, and acoustic and nylon string guitar. ***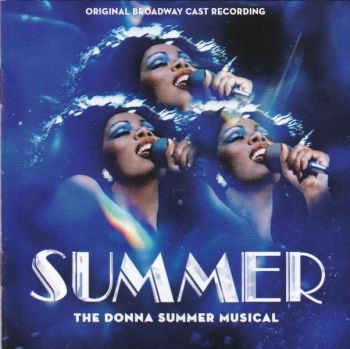 Summer – The Donna Summer Musical (Songs by Donna Summer, Giorgio Moroder, Paul Jabara & others) (Republic B0028917-02)
This jukebox musical tells the life of Disco Queen Donna Summer using three actresses to portray the star, La Chanze, Adriana DeBose and Storm Lever. Directed by Des McAnuff, who's no stranger to jukebox musicals having created the phenomenal Jersey Boys, the show follows the trajectory of that show but without the mob connection spine.
All women have their spotlight moment. La Chanze eats up "The Queen Is Back" and "I Feel Love", which was the beginning of the electronic dance craze. De Bose lights up "Bad Girls" with Lever doing likewise on "On My Honor". "Pandora's Box" is tenderly used in a sequence when Summer, as a young girl, is molested by her Pastor, while "White Boys" from Hair salutes her time in musicals in Munich.
The arrangements by Ron Melrose are good, while the orchestrations mirror the originals (and era) with lots of synth sounds. La Chanze's penultimate "Friends Unknown" is a nice emotional thank you to the audience, and the disc closes with a frenzied, all-stops-out disco version of "Last Dance". ***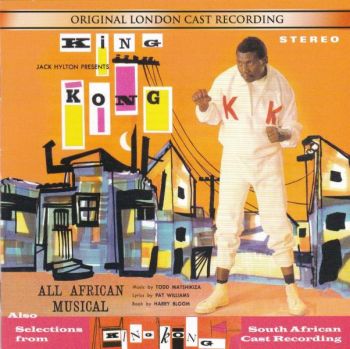 King Kong (Todd Matshikiza/Pat Williams) (Stage Door STAGE 9057)
In 1961 the South African musical King Kong played London's Princes Theatre and became the first musical from that country to appear in the West End. Called a 'Jazz-Opera', it was inspired by the life and death of the heavyweight boxing champion Ezekiel Dlamini, known as 'King Kong'. In South Africa the title role was played by Nathan Mdledle, who also played it in the West End. This recording features the original London cast recording plus selections from the original South African cast. The music is catchy, especially the title song which is featured as a bonus track in a great Dixieland version by Terry Lightfoot's New Orleans Jazzmen. Other songs to register include 'Back of the Moon' and 'The Earth Turns Over', which on the South African original cast recording is sung by jazz singer and civil-rights activist Miriam Makeba. The musical helped launch her career. The South African cast recording includes 'Strange Things Happen', 'Better Than New' and 'Mad', that were dropped for London.At times there are touches of the African sounds so familiar from The Lion King and at others of Harold Arlen's St Louis Woman. It has the raw earthy sound of early rhythm-and-blues and is at times infectious. ***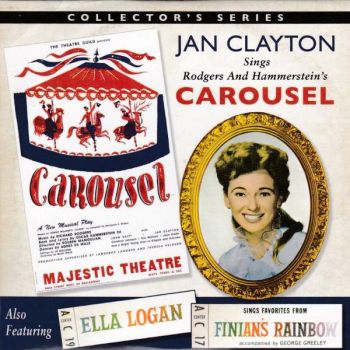 Jan Clayton Sings Carousel / Ella Logan Sings Finian's Rainbow (Rodgers & Hammerstein/Burton Lane/E.Y. Harburg) (Stage Door STAGE 2480)
We're back in the era of classic Broadway with this reissue of two scores sung by their leading ladies. Jan Clayton starred as the original Julie Jordan in Carousel in 1945 but returned to the role for the 1958 Brussels World Fair. Disneyland Records preserved her performance of the score which includes a unique reading of Soliloquy's 'My Little Girl'. The orchestra is conducted by Tutti Camarata and there's accompaniment by the Gloria Wood Chorus, who add heft to 'June is Bustin' Out All Over' and 'This Was a Real Nice Clambake'. It might be vintage, but Clayton's vocals are ravishing. Ella Logan was the definitive Sharon McLonergan in the original cast of Finian's Rainbow and this eight track selection was originally released in 1955. With accompaniment by George Greeley, Logan wraps her voice around Harburg's clever but tongue-twisting lyrics and captures the insouciant rhythm of Lane's folksy and endearing melodies. The hits were 'How Are Things in Glocca Morra' and 'Old Devil Moon' and they're still the best songs in the score, but the bluesy 'Necessity' and the gospel 'The Begat' also sparkle with musical invention. There's also a gender-bending take of 'When I'm Not Near the Girl I Love', which is rare in recordings of the fifties. ***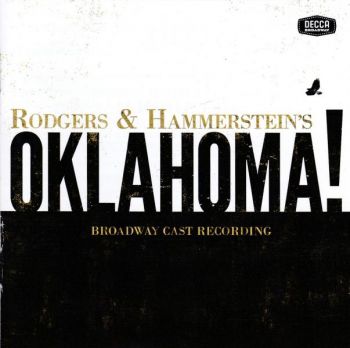 Oklahoma! (Richard Rodgers/Oscar Hammerstein ll) (Decca/Verve B0030375-02)
The new cast recording of Oklahoma! sounds like it has been soaked in a barrel of Nashville. With pedal steel and electric guitars, the country sound is unmistakeable, and with a leading man who plays his own acoustic guitar, it's a more natural and real version of the show than we're used to hearing. Rodgers and Hammerstein's seminal score, despite its stripped back status, comes up shining in this new version which has some good vocals and orchestrations. Dominating the disc is Damon Daunno's sexy Curly. His a capella opening of "Oh, What a Beautiful Mornin'" is simply lovely, whilst his youthful tenor seduces not only Laurey but the audience on "The Surrey With The Fringe On Top" with a mesmerising charm. Rebecca Naomi Jones' Laurey has more grit than normal and she sings the role in a lower key. Her "People Will Say We're in Love" duet with Daunno gives the well-worn standard a new ambience, with "Many a New Day" a delight, accompanied by Aunt Eller (Mary Testa), Ado Annie (Ali Stroker) and Gertie Cummings (Mallory Portney). Stroker's outrageous turn as Ado Annie is broad, but it won her a Tony, whilst James Davis' Will Parker brings new life to their duet "All Er Nuthin'." One of the disc's best vocals is Patrick Vaill as Jud Fry. His "Lonely Room" is richly expressive and emotional. "The Farmer and the Cowman" has been given a blue-grass fiddle square-dance makeover, and it's nice to have the not often recorded "It's a Scandal, It's an Outrage!" giving Will Brill (Ali Hakim) his spotlight moment. Laurey's "Dream Ballet" has been rearranged for one dancer, Martha Graham disciple Gabrielle Hamilton. With lots of dirty guitar riffs, it's the one time you hardly recognise Rodgers' tunes. ***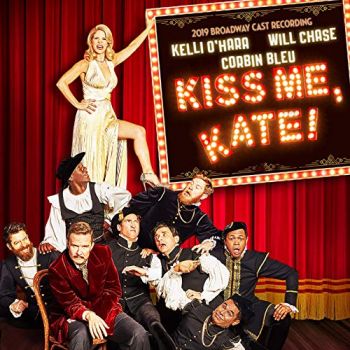 Kiss Me, Kate (Cole Porter) (Ghostlight Records Download)
She's put her stamp on Anna in The King and I, Nellie in South Pacific and Fiona in Brigadoon, now Broadway's favourite leading lady Kelli O'Hara puts her stamp on one of the Golden Era's most beloved characters, the sassy Lilli Vanessi and spankable Kate. O'Hara is all over this new recording of Cole Porter's classic score, adding delicious coloratura trills to the first-act finale's "Kiss Me, Kate" and bringing some #MeToo attitude to "I Hate Men". She also does a spirited "I Am Ashamed That People Are So Simple" with 'Women' being changed to 'people' to reflect the era. Will Chase's vocals are underpowered as Fred/Petruchio, but Stephanie Styles' work on "Always True To You In My Fashion" sounds better on disc than she did in the theatre. Corbin Bleu sings the charming "Bianca" and tap-dances furiously on "Too Darn Hot", but "Another Openin' Another Show" still sparkles as the ultimate musical comedy opener. It's not the best version of the show out there but it's very enjoyable and worth having for O'Hara's performance alone. ***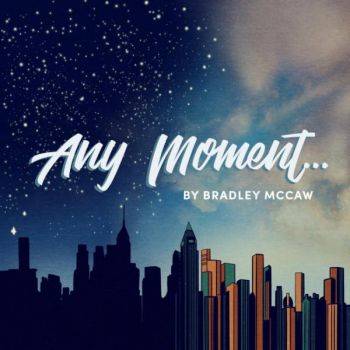 Any Moment (Bradley McCaw) (Spotify & iTunes)
Bradley McCaw's new musical Any Moment… is set over the course of 24 hours, beginning at midnight on New Year's Eve. Similar in style to Pasek and Paul's song-cycle Elegies, there's some good writing in this collection. Two singletons, Judy Hainsworth and Shaun Kohlman, sing about their most intimate relationship - with their phone - "My Phone", which connects. Lauren McKenna's "Next Time" is melancholic and sad as she sifts through old photos and memories, whilst 'Doin' It For the Kids" finds the parents at a sports game more competitive than their kids. Emily Kristopher's "Rover's Song" is a cute idea, with a young girl telling her dog about her parents' impending divorce, but it's Kurt Phelan's "A Church on Murphy Street", about a guy moving on after his ex gets married, which has heart. ***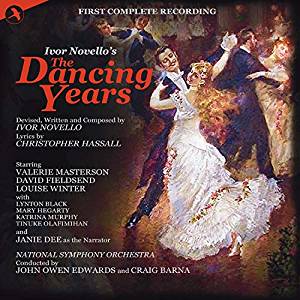 The Dancing Years (Ivor Novello) (JayRecords).
Eighty years after its premiere in 1939, we have the first complete recording of Ivor Novello's most popular musical/operetta, The Dancing Years. Jay Records first started to record the work in 1995, the same year star Valerie Masterson recorded the show for BBC radio, but has been unable to clear the artist royalties until now. Was it worth the wait? Yes, as far as the performances go. Masterson was born to sing Novello and she's the star of this recording, giving a perfect performance of Maria Zeigler with enchanting vocals of "Waltz of My Heart", "The Wings of Sleep", "I Can Give You the Starlight" and "My Dearest Dear". Opposite her as Rudi, David Fieldsend is just as wonderful singing "My Life Belongs To You", whilst Katrina Murphy gives a sprightly reading of "Primrose". Accompaniment by the National Symphony Orchestra, conducted by John Owen Edwards and Clive Barna, sounds grand and large, but at times the original orchestrations (not surprisingly) sound dated. The chorus work is exemplary as is work by the other principals, Lynton Black, Mary Hegarty and Tinuke Olafimihan. The one thing that detracts from the two disc set is the tedious and unnecessary plot narration written by Kurt Ganzl and spoken by Janie Dee. It continually irritates and interrupts the flow of music and makes it feel more like a radio-piece. It really has no place on the album. ***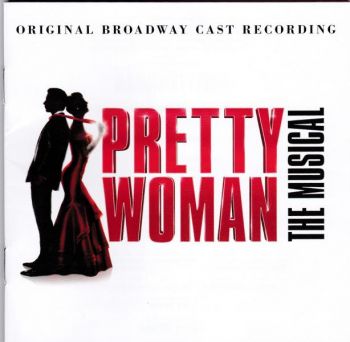 Pretty Woman (Bryan Adams/Jim Vallance) (Atlantic 573906-2)
It's a pity some of The Greatest Showman'smusic and lyrical originality wasn't present in Bryan Adams and Jim Vallance's score for Pretty Woman. Good performances from Samantha Barks (Vivian) and Andy Karl (Edward) can't elevate this material, which comes across as pretty generic. Banks does best with the empowering anthem 'I Can't Go Back' and the country-flavoured 'Luckiest Girl in the World', in which she's assisted by the always wonderful Orfeh. Karl sings the heart out of 'Freedom', and almost makes you believe that 'You and I' is a showstopper, especially in the bonus track edit of it. Eric Anderson tries valiantly to inject some Latin charm into a fairly standard tango, 'On a Night Like This', but does better dueting with Anna Eilinsfeld with the swing 'Don't Forget To Dance". ***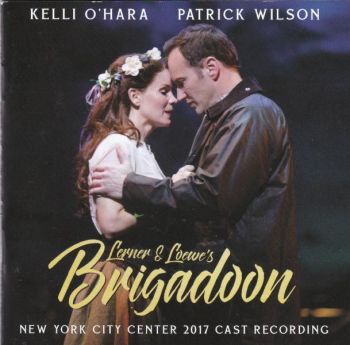 Brigadoon (Alan Jay Lerner/Frederick Loewe) (Ghostlight Records 791558455021)
New York City Center's 'Encore' series has spawned many albums but this is their first Brigadoon and with Broadway royalty heading the cast, Lerner and Loewe's magnificent score has never sounded better. The album springs from a seven performance 2017 season with Kelli O'Hara as Fiona and Patrick Wilson as Tommy. They're the perfect leads. O'Hara's sweet soprano soars on 'Waitin' For My Dearie' and blends magically with Wilson on 'The Heather on the Hill'. Wilson's light baritone sounds wonderfully young and excited on 'Almost like Being In Love' and the heartfelt 'There But For You Go I'. Together they bring tears to the finale 'From This Day On', making it a highly emotional experience. Stephanie J. Block is a great Meg Brockie, boisterous with 'The Love of My Life' and scoring big-time with 'My Mother's Weddin' Day'. The choral singing is beautiful, Ted Royal's original orchestrations feel like they're had a fresh coat of paint under the baton of Rob Berman's 27-piece orchestra, and the recording has great presence. ****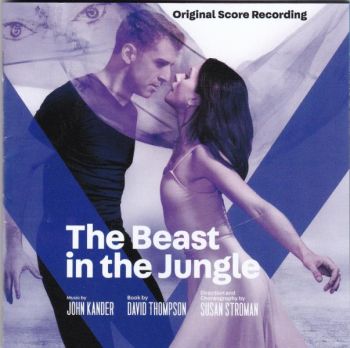 The Beast In The Jungle (John Kander) (Broadway Records/Yellow Sound Label BRYSL-CD006)
One of the most unusual show music releases of late has been the score for this Dance Play by veteran John Kander. Inspired by the novella by Henry James, the work premiered at the Vineyard Theatre, New York City, May 28, 2018 in a production directed and choreographed by Susan Stroman.
The plot centred on a man who misses his entire life out of fear of commitment. David Thompson, who collaborated with Kander on Steel Pier and The Scottsboro Boys, wrote the book, which moves between New York, Italy and England over various time-periods. Kander's score, all variations of waltz time, sounds mellow, melancholic and very European, as played by a chamber orchestra conducted by Greg Jarrett. The bucolic 'The Cotswold Waltz' and the Neopolitan 'Pizzica' are arresting, but it's the carefree 'Seashore Waltz' that charms. ***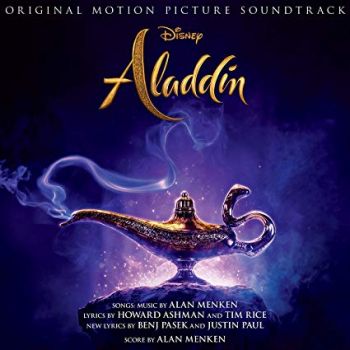 Aladdin (Alan Menken/Howard Ashman/Tim Rice/Justin Paul/Benj Pasek) (Walt Disney Records D00318302)
Disney's latest live-action movie, based on the Broadway original, has had the critics underwhelmed. Not surprising, as it goes back to the bad old days of Hollywood when the studios bought a Broadway show and eviscerated the score. This version, a pale shadow of the stage version, sees the songs of Babkak, Omar and Kassim ditched, depriving the film of the second-act showstopper "Somebody's Got Your Back". Pasek and Paul (La, La, Land) have written new lyrics to the opening "Arabian Nights", "Prince Ali" and a new song for Princess Jasmine, "Speechless", with music by Menken.
There are 37 tracks on the disc but 25 of them are Menken's underscore, which sounds lush and at times super romantic, played by a huge orchestra.
The only really big production number is "Prince Ali", sung by Will Smith as the Genie. Smith also gets to put his distinctive sound on "Arabian Nights" and is cheekily comic on "Friend Like Me". Mena Massoud is a likeable Aladdin, with Naomi Scott appealing as Jasmine. Their "A Whole New World" duet is pretty, without being magical.
The new song, "Speechless", obviously included to get an Oscar nomination, is a female empowerment ballad that Scott belts in true diva-style. The end-titles include a rap version of "Friend like Me" by Smith, a full version of "Speechless" by Scott and a new pop-single of "A Whole New World" sung by ZAYN and Zhavia Ward.
It's an enjoyable soundtrack, but the magic of the Broadway version has been lost on the way to Hollywood. ***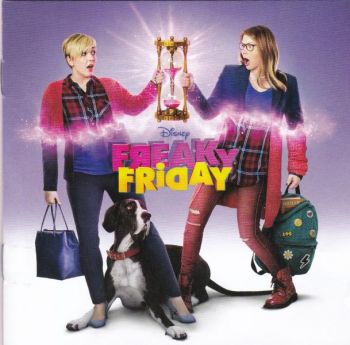 Freaky Friday (Tom Kitt/Brian Yorkey) (Disney D002913002)
This telemovie soundtrack loses quite a few numbers from the stage version, but is still an entertaining romp about the mother who magically changes places with her teenage daughter for one day. It opens with a new song, "What it's Like To Be Me", which introduces the teenager Ellie. Second track is "Just One Day", a good opening number with the company. "Parents Lie" is still the most insightful ballad in the score, with "Today and Ev'ry Day" a good finale. Some laughs are missed with the dropping of "Women and Sandwiches" but it's still a fun and poppy score. ***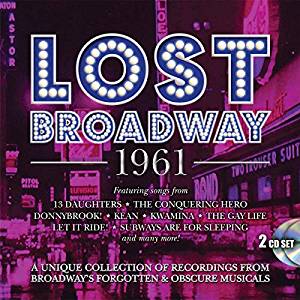 Lost Broadway 1961 (Stage Door 9063) /Lost Broadway 1956-57 (Stage Door 9064).
Following on from their highly successful Lost West End series, Stage Door have turned their attention to Broadway with a new series of albums which focuses on Broadway's forgotten and obscure musicals. There are two discs in each release - the first is a disc of Original Broadway Cast Recordings, while the second showcases pop covers and other rare recordings including shows that were never afforded a complete cast album.
The 1961 album features selections from The Happiest Girl in the World, Milk and Honey, Subways Are For Sleeping, Sail Away, Let it Ride, Carnival, The Gay Life, Kwamina andKean, with songs from 13 Daughters and The Conquering Hero on CD for the first time.Of course die-hard collectors will have those already issued on CD, but it's nice to revisit and rediscover the gems they contain - Elaine Stritch bemoaning "Why Do the Wrong People Travel" from NoëlCoward's Sail Away, Molly Picon boisterously exhorting "Chin Up Ladies" (Milk and Honey) and Sally Ann Howes soaring gloriously on "Another Time, Another Place" (Kwamina). But it's the pop covers that hold the interest - Mel Torme's "Her Face" (Carnival) and two tracks from Jule Styne's underrated score for Subways Are for Sleeping, Doris Day's "Who Knows What Might Have Been" and Judy Garland's "Comes Once in a Lifetime". For a bit of novelty there's always Jo Ann Campbell's "Puka, Puka, Pants" from the Hawaiian-set 13 Daughters or James Keina's "Let a Go Your Heart" from the same show, which is sourced from the original Hawaiian cast recording.
1956-57 features songs from Happy Hunting, Mr Wonderful, Shangri-La, New Faces of 1956, Candide, Shinbone Alley, Copper and Brass, Rumple, Simply Heavenly, Jamaica, New Girl in Town, and the play with music, Time Remembered. Ethel Merman dominates the Original Cast CD with "Gee But It's Good To Be Here" (Happy Hunting), but Sammy Davis Jr's "Too Close For Comfort" (Mr Wonderful) and Barbara Cook's "Glitter and Be Gay" (Candide) are classic musical theatre. The pop covers include Eddie Fisher's "Sunshine Girl" (New Girl In Town), the Four Aces' "How Do You Say Goodbye" (Rumple) and The Hi-Lo's with an unusual choice for their four-part harmony, the satiric "April in Fairbanks" (New Faces of 1956). ****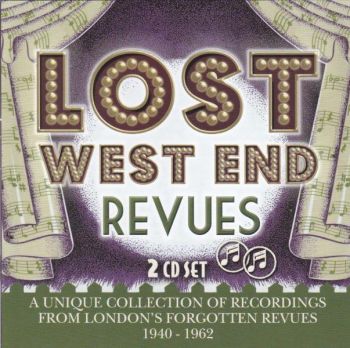 Lost West End Revues - 1940-1962 (Various) (Stage Door STAGE 9058).
Stage Door continue their series Lost West End Vintage by rescuing the forgotten art of revue in a two CD set devoted to the genre, covering a little over two decades. During the forties and fifties London was awash with topical revues. Many famous actors got their start in revue, which literally featured a who's who of the period. Most of them are present on these discs. Hermione Gingold's acid wit couldn't be drier on Charles Zwar's classic "Which Witch" from 1942's Sky High, Beatrice Lillie's "The Yodelling Goldfish" from the same year's Big Top finds her delightfully fey and funny, whilst Alan Melville's pithy "Old Girls", from 1948's A La Carte, became a standard of the genre and was pilfered in revues around the world. Songs by Noël Coward, Lionel Bart, Sandy Wilson and Leslie Bricusse dot the landscape with performances from Millicent Martin, Bud Flanagan, Kenneth Williams and Anthony Newley, amongst others. Maggie Smith even gets in on the act with "One Train He'll Come", a track from 1957's Share My Lettuce which was her first London appearance; likewise Petula Clark, who turns up with a cover version of "St. Tropez (On the Beach)" from 1955's long-running La Plume De Ma Tante, and Matt Monro, who croons "Is There Anything I Can Do?" from 1962's Not To Worry, which unfortunately could only manage a 12 performance run. Featuring a broad range of musical styles, the songs neatly and accurately satirise the topical issues of the day. It might be nostalgic, but it's fun! ****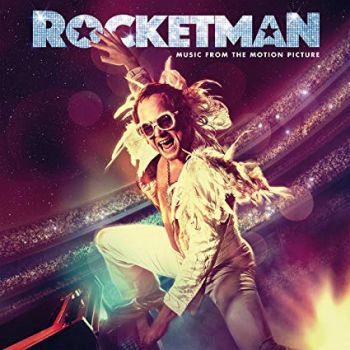 Rocketman (Elton John/Bernie Taupin) (Virgin CDV 3231).
I loved this movie and I love this soundtrack. This biographical musical about Elton John's early life and writing partnership with Bernie Taupin has been written by Lee Hall (Billy Elliot) and given some nice cinematic musical-genre direction by Dexter Fletcher. It continually feels like a musical, with some of the songs given the full production treatment with dance routines and chorus.
Taron Egerton is marvellous as John. No imitation, but he finds a sound of his own that stands up well to John's originals. Egerton impersonated John as Johnny the Gorilla in the animated feature Sing, where he sang "I'm Still Standing", which repeats to close Rocketman with a big finish.
With a song-stack of hits - "Crocodile Rock", "Tiny Dancer", "Take Me to the Pilot", "Honky Cat", "Bennie and the Jets" and the title song, the album never loses momentum. "Sorry Seems to be the Hardest Word" and "Goodbye Yellow Brick Road" are used for the story's emotional beats, but it's John's breakout hit, "Your Song", that's the winner. A new song, "(I'm Gonna) Love Me Again", is sung by John and Egerton over the end credits.
With a great R&B feel, the soundtrack proves that after 50 years John and Taupin have not lost their brilliance. ****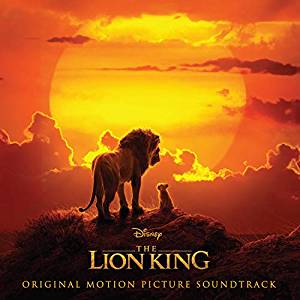 The Lion King (Elton John/Tim Rice/Lebo M/Hans Zimmer) (Walt Disney Records 8742300).
Disney's new photorealistic computer-animated remake of the most valuable franchise in their catalogue retains all of the songs from the original 1994 movie, adding "He Lives in You" from the Broadway production, plus two new songs, "Spirit" by Beyonce and "Never Too Late" by Elton John. It starts with "Circle of Life", an almost identical version to that used in the original film, sung by Brown Lindiwe Mkhize, a former stage Rafiki, which is preceded by Lebo M's iconic vocal chant "Nants' Ingonyama", which has forever become the sound of The Lion King. It's thrilling, with added texture given by highlighting the Andean wind-flute instrumental solo. Chiwetel Ejiofor as Scar talk-sings a rewritten version of "Be Prepared", Billy Eichner (Timon) and Seth Rogen (Pumbaa) sing an expanded (from the truncated movie version) "The Lion Sleeps Tonight" but score big-time with Donald Glover (Simba) on the film's funniest sequence, "Hakuna Matata". Beyonce and Glover bring distinctive vocals to the score's classic "Can You Feel the Love Tonight". Hans Zimmer's orchestral score has great emotional depth, especially "Elephant Graveyard" and "Simba Is Alive", and continually sounds lush and appropriately majestic. Beyonce's "Spirit" plays as underscore to Simba's journey back to Pride Rock, with John's "Never Too Late", a pop-rock piece with added African instruments, played over the end credits. The original movie soundtrack is still the gold standard, but this is a very good cover. ****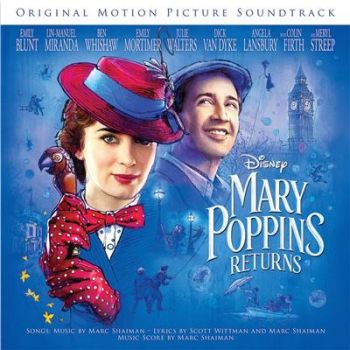 Mary Poppins Returns (Marc Shaiman/Scott Wittman) (Disney 8740472)
Disney's trip back to Cherry Tree Lane in this Mary Poppins sequel, with music and lyrics by Marc Shaiman and Scott Wittman (Hairspray), cleverly captures the charm of the Sherman Brothers' original score, which we're occasionally reminded of with seamlessly integrated musical quotes.
Emily Blunt as Mary Poppins delivers a good vocal on "Can You Imagine That" but lacks the warmth of Julie Andrews in the role. Lin-Manuel Miranda's opening "(Underneath the) Lovely London Sky" is a terrific waltz that builds nicely, as is the finale, "Nowhere To Go But Up", with a guest appearance by Angela Lansbury. The standout tracks are the Cockney knees-up numbers, "A Cover is Not the Book" and the marvellous "Trip a Little Light Fantastic" which includes a rhyming slang sequence. "The Place Where Lost Things Go" is a lilting ballad sung by Blunt, and other guest appearances feature Meryl Streep doing a very Jewish "Turning Turtle" and Dick Van Dyke in a reprise of "Trip a Little Light Fantastic". ****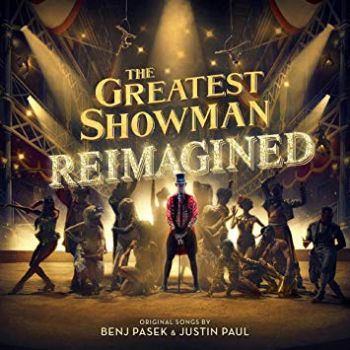 The Greatest Showman – Reimagined (Benj Pasek/Justin Paul) (Atlantic 7567865679)
Pink's 'A Million Dreams' and Kelly Clarkson's 'Never Enough' are the standout tracks on this Reimagined album of the movie soundtrack, sung by pop artists. Produced by the composer and lyricist, the songs are given a commercial spin which has a distinctly different feel to their soundtrack versions. The a cappella group Pentatonix deliver rich vocals on one of two versions of 'The Greatest Show', whilst Panic! At the Disco's treatment of the same song sticks more to the funky original, with soaring vocals by lead singer Brendon Urie. The Oscar nominated 'This is Me' also gets two bites of the cherry, a remix of the movie track with Keala Settle, Kesha and Missy Elliott, and the heavy-rotation airplay solo take by Kesha. Sara Bareilles' 'Tightrope' slows the number down for a more introspective version but Years and Years and Jess Glynne's 'Come Alive' has a great disco sound that almost walks away with the disc. ***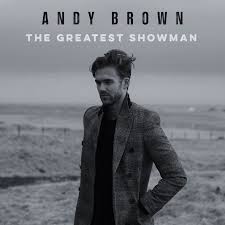 The Greatest Showman – Andy Brown (MP3 Digital Download)
British singer/songwriter Andy Brown's cover album of the movie's nine song score is acoustic guitar heavy with a country feel that enhances the material. He's stripped back the original arrangements and rebuilt them in such a way that they are still familiar but leave enough room for him to infuse them with his own personality. Beautifully recorded, his vocals have warmth and poignancy, especially on 'Never Enough' and 'A Million Dreams'. It's an outstanding album from a performer who gets it right every time. ****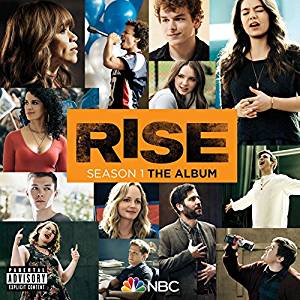 Rise – Season 1 The Album (Duncan Sheik/Steven Sater) (Atlantic/NBC 567658-2).
This NBC TV series about a high-school drama group only ran one season. A second-cousin to Glee, it had more reality than that Fox series as it followed the group through their rehearsals for their school musical Spring Awakening. Most of the score ended up in the series, sung by an impressive clutch of young talent. The ensemble do a great job of "The Bitch of Living", but Auli'i Cravalho is searing on "Mama Who Bore Me", the show's most memorable ballad. ***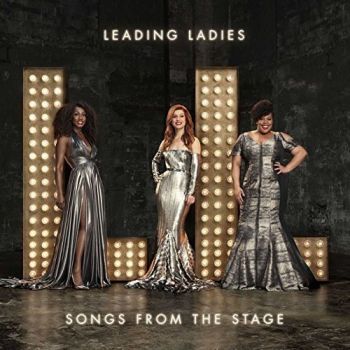 Leading Ladies – Songs From The Stage (Various) (EastWest 0190295735937)
Three West End divas (Amber Riley, Beverley Knight and Cassidy Janson) joined forces to create a group called Leading Ladies for concert tours. This is their debut album. All have starred in the West End – Riley, a former cast member of TVs Glee, played Effie in the London production of Dreamgirls, Knight starred in Bodyguard and Memphis, whilst Janson did stints in Wicked and Beautiful. On the evidence of this recording, they all deserve their Leading Ladies status. The harmonies are glorious, and you couldn't wish for more from the vocals - "One Night Only" (Dreamgirls), "Seasons of Love" (Rent) and "I'm Every Woman" (Bodyguard) set the standard early on and what follows is just as good and exciting - "Somebody To Love" (We Will Rock You), "(You Make Me Feel Like) A Natural Woman" (Beautiful) and "Falling Slowly" (Once). There's a very good version of "Helpless" (Hamilton), with an on-the-money rap by Sky Adams, plus an outstanding three-part harmony "Memory" (Cats). Each gets to solo - Knight repeats her Felicia performance on "Love Will Stand When All Else Falls" (Memphis), Riley is moving on "Wind Beneath My Wings" but it's Janson's "Don't Rain On My Parade" (Funny Girl) that's the knockout. ****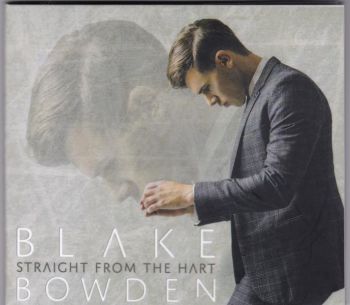 Blake Bowden: Straight From The Hart (Richard Rodgers/Lorenz Hart) (EP No Label/No Number)
This new EP from The Book of Mormon's current Elder Price, Blake Bowden, springs from a theatrical gig he premiered at Noosa Live! earlier this year. The six-song EP re-imagines the songs of Lorenz Hart for a new generation with a big orchestral sound and arrangements that wouldn't be out of place on a Streisand, Il Divo or Michael Bublé album. It's not unlike the Red, Hot and Blue pop album of Cole Porter songs that was released in the early nineties. It's a fabulous collection of Hart standards, "Where or When", "Manhattan", "Blue Moon" and "My Funny Valentine", with smooth and sensitive vocals that do justice to Hart's bittersweet lyrics. "With a Song in my Heart", accompanied by a choral group, is a knockout. The bonus track is a quiet reading of "This Funny World", a gorgeous song from 1924's Betsy, with brilliant piano charts from musical director Daniel Edmonds. ****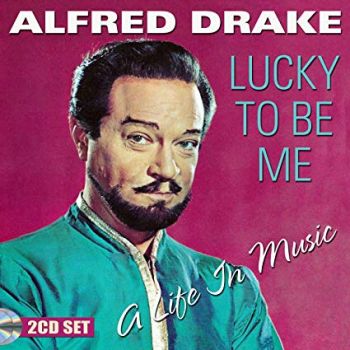 Alfred Drake – Lucky To Be Me: A Life in Music (Various) (Stage Door 9062/2CD Set).
At 51 tracks over a 2CD set, Stage Door's Alfred Drake retrospective is certainly complete. It's a collection of studio and live performances and includes songs from his major Broadway performances in Oklahoma!, Kiss Me, Kate and Kismet, plus tracks from On the Town, Sing Out Sweet Land, Kean, Zenda, the TV musical The Adventures of Marco Polo, along with rare demo recordings of songs from Courtin' Time and The Liar, two shows he directed in the early fifties. Two songs from Brigadoon with Roberta Peters ("Almost Like Being in Love"/ "The Heather on the Hill") have old-style charm, whilst "Soliloquy" from Carousel has never sounded better. It's nostalgia, but classy nostalgia, from a Broadway great! ****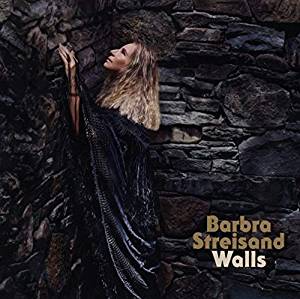 Barbra Streisand – Walls (Various) (Sony 19075895482).
Barbra Streisand is in protest mode on this new release, Walls, her first album of mainly original material since 2005. Switching between despair and rage, it's her reaction to the Trump administration and the era of fake news, lies and greed. The self-penned "Don't Lie To Me", the album's lead single, epitomises her stance and it's a terrific song filled with fervour. "What's on my Mind" is more subdued, with its soft guitar and sweeping strings, and the album's title track, with its illusion of a world without walls, both literally and metaphorically, has a fantastic lyric by her long-time collaborators Alan and Marilyn Bergman. The mash-up of John Lennon's "Imagine" and "What a Wonderful World" brings new meaning to these standards, whilst Bacharach and David's "What the World Needs Now" is given an unexpected R&B riff. She closes with a new, revised and totally appropriate version of her 60s signature tune, the depression-era anthem "Happy Days Are Here Again", hitting the soaring end notes with power and conviction. My favourite track however is "Take Care of This House", a beautiful and neglected Bernstein and Lerner gem from their 1976 flop 1600 Pennsylvania Avenue. It's a classic Streisand vocal and worth the price of the album alone. ***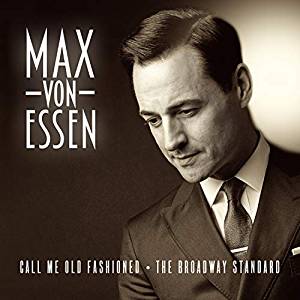 Max Von Essen – Call Me Old Fashioned * The Broadway Standards (Various) (LML-299)
Max Von Essen puts a new spin on some golden oldies on this album of Broadway (and some movie) standards. The actor, who won a Tony nomination for his role of Henri Baurel in Gershwin's An American In Paris, has previously toured with Liza Minnelli, so it's no surprise that her former musical director Billy Stritch is on board as pianist, arranger, vocalist (on two tracks) and co-producer. Starting with a mash-up of Peter Allen's "Everything Old Is New Again" and Jerome Kern's "I'm Old Fashioned"(You Were Never Lovelier), Essen's creamy baritone sweeps through a collection that includes "She Loves Me" (She Loves Me), "They Say it's Wonderful" (Annie Get Your Gun) and "Can't Take My Eyes Off Of You" (Jersey Boys). Apart from Stritch on piano, the four-piece backing includes Mairi Dorman-Phaneuf on cello, who excels on a stunning arrangement of "On This Night of a Thousand Stars" (Evita), the most interesting track on the disc. There's also a great Judy Garland medley of "The Trolley Song" and "Gotta Have Me Go With You", and of course a selection from An American In Paris. ***
On The Town (Leonard Bernstein) (ABC Classics 4817378).
Last year every symphony orchestra in the country programmed a Leonard Bernstein tribute to celebrate his 100th anniversary, but the West Australian Symphony Orchestra were the only group to put their concert on record. Recorded live in the Perth Concert Hall, the recording is notable for its live dynamic, especially on the Symphonic Dances from West Side Story.
Benjamin Northey conducts, in a program that also includes a sparking Overture to Candide, three dance episodes from his first Broadway hitOn The Town, and the groundbreaking Symphonic Suite from the 1954 movie On the Waterfront. ****