Stage to Disc 2020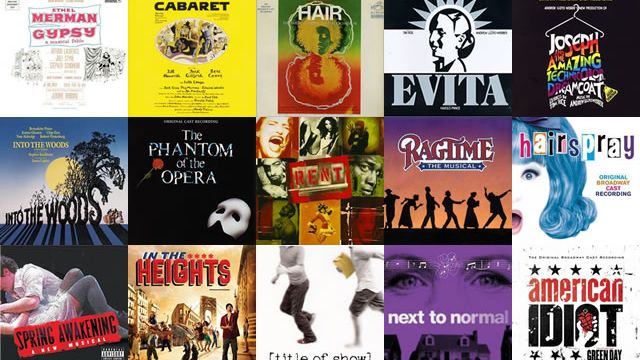 Cast recording and soundtrack reviews by Peter Pinne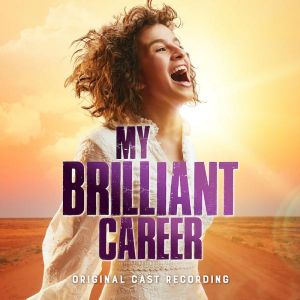 My Brilliant Career (Dean Bryant/Mathew Frank) (iTunes, Spotify)
Miles Franklin's iconic and revered literary masterpiece My Brilliant Career has been musicalised by the award-winning composer/lyricist duo Mathew Frank and Dean Bryant, with an original cast recording released on all major streaming platforms. The album springs from the initial production of the musical, commissioned and developed in 2019 through the Jeanne Pratt Artists in Residence Program at Monash University. The coming-of-age story of Sybylla, a young woman in rural Australia a hundred years ago who wants to be a writer, and her fight for independence and the right to assert her own identity, pre-dates the 1970s feminist movement by seven decades, and she is an ideal character to burst into song.
Bryant and Frank have done a fine and intelligent adaptation of it. With a chamber musical feel, and an acoustic-guitar and piano heavy 7-piece group as backing, the score leans toward the contemporary musical theatre styles of Pasek and Paul and Jason Robert Brown.
The central character is a fierce sing and Luisa Scrofani has the vocal chops to deliver it: angry in "Life As We Know It", as the farm is reduced to a dustbowl, stridently pushing her suitor away in "Good Enough" and tender in the finale, "Goodbye Letter". But it's the quiet and brooding songs that are the most touching - "In the Wrong Key", when she compares herself to an out-of-tune piano, and the ¾ "In The Dark", which probably has the most memorable melody in the score.
But although Scofani shines throughout, it is Andrew Coshan as Hal, the neighbouring farmer, who gives the best performance. His vocals are always truthful, with nice character interpretation. "Wait For You" is just lovely. Likewise "Working My Way (back to your side)", which tells of his life on the road herding cattle and cutting cane as he earns his fortune back so he can marry Sybylla as an honest man.
Alister Kingsley is a marvelously pompous pom, earning laughs on "Brick", with its retro 60s feel; Melanie Bird, as Sybylla's rival Blanche, essays "Make a Success" as a pop dance number (a possible break-out song); Anne Wood is a wistful Grannie in "That Girl", whilst Natalie O'Donnell's mother is emotionally rewarding as she reflects on the past in "Mists of Avalon", another of the score's several pretty ¾ tunes.
James Simpson's orchestrations superbly colour this delicate and distinguished score. ****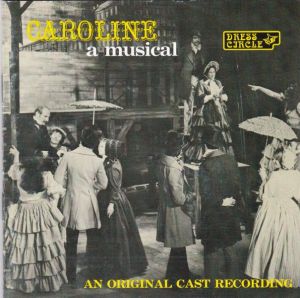 Caroline (Peter Pinne/Don Battye) (www.footlight.com)
Footlight Records have included my own 1971 musical Caroline in their current new releases. It's taken from the 1997 Dress Circle, London reissue. Peter Wyllie Johnston's album review follows: "Caroline contains a strong performance by Leila Blake in the title role, beautifully supported by Geraldene Morrow as Ann Shepherd, with Geoff Hiscock as Caroline's husband Archibald. The musical portrays a nascent feminist reformer, unafraid of social opprobrium. Pinne's melodic music and polished lyrics (Pinne and Battye) have withstood the test of time remarkably well. Their incisive ability to critique aspects of contemporary Australian society is apparent in the irony of 'A Woman's Place Is In The Home' and in the prescient lyrics of 'She's The One To Blame' and 'Bushrangers, Bunyips and Blacks'. Caroline was the first Australian musical to deal with a woman dedicated to achieving social justice for women. Innovation is evident in the score, especially in the sophisticated 7/8 time signature of 'On the Road' – sung as the intrepid Caroline leads a party searching for work for girls. A reissue to be treasured!" ****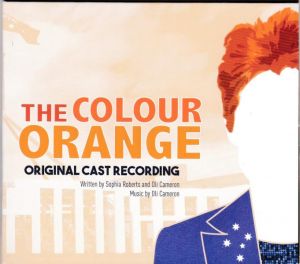 The Colour Orange (Oli Cameron/Sophia Roberts) (Apple Music, Spotify).
The Colour Orange is another new Australian musical getting a digital and a very limited hard copy release. The original cast 8-track recording is sub-titled "Australia's First Pauline Hanson Musical", but it's not the first sketch to take the Mickey out of Ipswich's most famous diva. With a score that oscillates between country, rockabilly, Latin and oom-pah-pah waltz, Hanson's political career is encapsulated in songs like "Jesus Wasn't Wrapped In Muslin", "Straight Outta Ipswich" (her political career), "Let The Lass Take The Fall" (John Howard throwing her under the bus), "The Color Orange" (her gaol sentence) and "Dancing With the Stars" (being back in the media). The vocals are un-named on the CD but they're well sung, and the orchestrations by the composer are guitar and keyboard based, with occasional string work by violin and cello. The Colour Orange has had sell-out seasons at the Sydney and Adelaide Fringe and the Sydney Comedy Festival. Whether it has mainstage legs like its predecessors, Keating and Joh For PM, remains to be seen, but the piss-take is funny and sharp. ***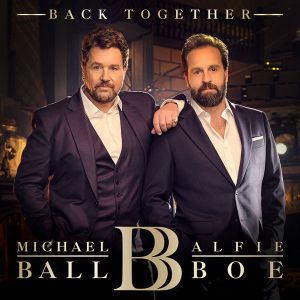 Back Together – Michael Ball & Alfie Boe (Decca 0829733 CD with bonus DVD-Video)
This is the third album from these two vocal powerhouses, who keep touring the UK to sellout concerts with a mixture of musical theatre favourites and pop. Starting with Pasek and Paul's "The Greatest Show" (The Greatest Showman), this collection includes songs from The Phantom of The Opera (in which they have both starred - "Wishing You Were Somehow Here Again"), The Lion King ("Circle of Life"), Fiddler On The Roof ("Sunrise Sunset"), and a lot of pop - a "Queen Medley", "Come Fly With Me" and "My Way". There's also Labi Siffre's South African apartheid anthem "(Something Inside) So Strong", Gene Pitney's 60s hit "Something's Gotten Hold Of My Heart" and Dire Straits' "Brothers In Arms" from the movie Vaya Con Dios.
Once again it's a winning combination. Ball and Boe are a great act. For thrilling tenor-tones, you can't go past this album, which belongs in the must-have basket. ****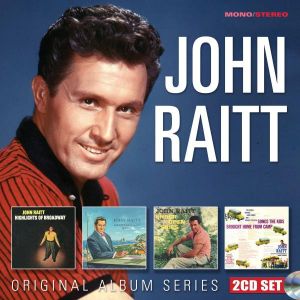 John Raitt (Stage Door 2CD Set STAGE 9072)
Stage Door continue their "Original Album Series" with this latest release of four studio albums recorded between 1955-1960 by one of Broadway's greatest leading men, John Raitt. The full-voiced baritone first came to notice when he played Billy Bigelow in the original production of Rodgers and Hammerstein's Carousel in 1945, and later consolidated his Broadway career as Sid Sorokin in The Pajama Game.
The compilation release coincides with the 75th anniversary of Carousel opening on Broadway. Of most interest to show music devotees is Highlights of Broadway, which includes songs from Kiss Me, Kate ("So In Love"), Kismet ("Stranger In Paradise"), Brigadoon ("Almost Like Being In Love"), Mexican Hayride ("I Love You") and Carousel ("Soliloquy"), recorded ten years after his original performance with the voice just as powerful and sure.
Mediterranean Magic features songs like "Amapola", "Granada" and "Lady Of Spain", whilst Under Open Skies has songs of the outdoors - Paint Your Wagon's "They Call the Wind Maria" and Carousel's "Blow High Blow Low".
Songs the Kids Brought Home From Camp is a collection of campfire songs which include "Old McDonald", "My Grandfather's Clock" and, of all things, Percy French's "Abdul A Bulbul Amir". Bonus Tracks include a brassy blues beat of "The Gal That Got Away", "Ebb Tide" and "Love Is a Many Splendoured Thing".
This collection was put together with the assistance of Raitt's daughter Bonnie, who carried on the family tradition and became one of the best female singer/guitarists of the 70s and 80s. It's a marvelous salute to her father, a legendary Broadway performer. ****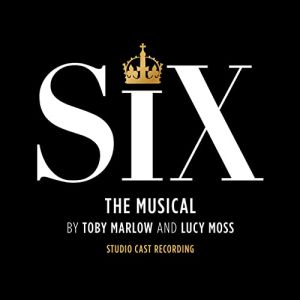 Six – The Musical (Toby Marlow/Lucy Ross) (6 Music Ltd).
It's easy to see why Six – The Musical has become the second-highest streaming cast recording behind Hamilton, because it's 80 minutes of hot, sassy, girl-group vocals that nod to the Spice Girls and every girl-group of the nineties. A modern retelling of the lives of the six wives of Henry VIII presented as a pop concert, it's clever, lyrically astute, and has enough pop-hooks and ear-worm ditties to satisfy even the most jaded. First presented by Cambridge University students at the Edinburgh Fringe Festival in 2017, it's gone on to become one of the hottest musical theatre hits around the globe. Each wife gets their turn in the spotlight - Renée Lamb (Catherine of Aragon), Christina Modestou (Anne Boleyn), Natalie Paris (Jane Seymour), Aimie Atkinson (Katherine Howard), Izuka Hoyle (Catherine Parr) and Genesis Lynea (Anne of Cleves) - and they're outstanding individually, but magnificent together as in the opening "Ex-Wives", the Weimar Cabaret-sounding and satiric "Haus of Holbein" and the finale. Hoyle's "I Don't Need Your Love" is a worthy contender for Adele-like popularity, whilst the opening includes a musical quote of "Greensleeves", widely (but falsely) believed to have been written by Henry VIII for Anne Boleyn. ****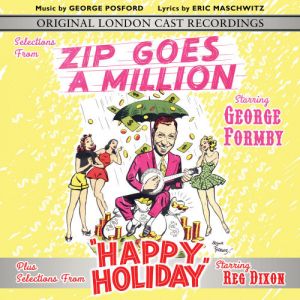 Zip Goes A Million/Happy Holiday (George Posford/Eric Maschwitz) (Stage Door STAGE 9074).
This latest release from Stage Door couples two 1950s British musicals by George Posford and Eric Maschwitz.
Zip Goes a Million, written for comic George Formby, opened in October 1951 at the Palace Theatre, running for 544 performances, a substantial run at the time. The show was based on the play Brewster's Millions, about a man who has inherited one million dollars but has to travel to America's 'Wild West' to inherit it.
HMV released three 78rpm original cast recordings containing seven numbers from the score and these are included on this new release, which also contains cover recordings, and seven songs from Henry Hall's Guest Night BBC radio program with the original cast. The radio selections include the previously unheard original cast recording of 'Thing About You' sung by Warde Donovan and Barbara Perry. Reg Dixon, who replaced Formby when he became seriously ill, sings 'Ordinary People', which is also sung live by Formby and Petula Clark, taken from Val Parnell's Saturday Spectacular – The George Formby Show in June 1957.
Revisiting the Zip score is a delight. The Formby songs instantly capture his style, especially 'Saving Up For Sally', whilst 'Nothing Breaks But The Heart', with its insistent beguine beat, and 'It Takes No Time To Fall In Love' are memorable. The song 'Pleasure Cruise' was originally written by Harry Clifford and Fred Cliffe for a 1936 Formby film but cut. Its inclusion in Zip is not credited to either of them on the recordings or theatre program.
Happy Holiday, based on Arnold Ridley's 1925 play The Ghost Train, starred Reg Dixon, and opened at the Palace Theatre December 1954 where it closed after a dismal 31 performances. But the songs are pleasant, as two 78rpms released at the time reveal. 'Sew a Silver Button on the Moon' is particularly charming, likewise 'Surprisingly', a lilting ballad that received three cover versions. ****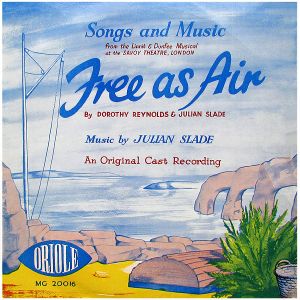 Free As Air (2014)/Free As Air (1957) (Julian Slade/Dorothy Reynolds) (Jay Records CDJAY 1439).
This recording of Free As Air couples the 2014 Finborough Theatre revival cast (first release) with a reissue of the Original London Cast from 1957. The Finborough production was one of their 'Celebrating British Music Theatre' series of neglected musicals, and the first time the show had been seen in over fifty years. Written by Julian Slade and Dorothy Reynolds, the musical ran a respectable 417 performances - not as long as their record-breaker Salad Days, but long enough to turn a profit and become a hit.
Slade and Reynolds' musicals deal in bucolic charm, whimsy, and a village atmosphere, with scores that are steeped in the English choral tradition, with an occasional nod to revue. Free As Air is no exception. Set in the Channel Islands, the plot mixes the arrival of a beautiful stranger to the remote island, a love-struck racing car enthusiast, a reporter, and the Crowning of the May Queen in their Independence Day celebrations.
Delightfully old-fashioned, the score is brought to life by a cast with excellent vocals and beautifully sung chorus harmony. Stewart Nicholls' direction of the choral work is a highlight, especially 'I'm Up Early', 'The Boat's In' and 'Free To Sing'. Ruth Betteridge's clear-as-a-bell soprano is perfect for Molly, whilst you couldn't ask for more of Josh Little's creamy tenor as love-interest Jack on 'I've Got My Feet On the Ground'. 'Daily Echo', a song about the local newspaper, is a first-time recording, but the best song in the show, as it was in the original, is Miss Catamole (Joanna Monro) and Potter's (Ted Merwood) 'We're Holding Hands', a late-blooming romance gem.
The piano only accompaniment by Ben Stock is vigorous and crisp, allowing Slade's melodies to enchant unadorned. Of course one misses the orchestra and orchestrations of the original, which is probably the better recording, but this new Free As Air is as fresh as newly cut grass.****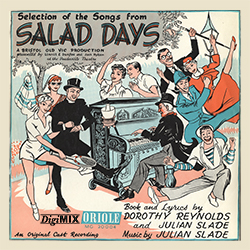 Salad Days (1976)/Salad Days (1954) (Julian Slade/Dorothy Reynolds) (Jay Records CDJAY 1460).
Jay Records have also reissued the Original London Cast recording of Salad Days, coupling it with the 1976 London Cast. The 1976 version is notable for Elizabeth Seal playing Jane's Mother, Julian Slade playing one of the pit pianos, and it being the only Salad Days cast recording in stereo. Seal duets on 'We Don't Understand Our Children' (not on the Original 1954 Cast album) with Sheila Steafel, who also does a funny version of 'Sand In My Eyes' as Asphynxia. It's a joyous recording of the well-known score that includes 'I Sit In The Sun', 'It's Easy To Sing' and 'Oh, Look At Me'. Salad Days opened in 1954 and swept the West End away for a phenomenal 2,283 performances. The Original Cast Recording, though dated, has its charms, amongst them Eleanor Drew's 'The Time Of My Life' and John Warner and Drew's 'We Said We Wouldn't Look Back'. Well worth a revisit. ***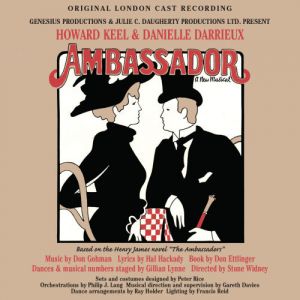 Ambassador (Don Gohman/Hal Hackady) (Stage Door STAGE 9066).
Stage Door have also reissued Ambassador for the first time on CD. The show first saw the light of day in London in 1971, as a tryout for Broadway. Based on Henry James' 1903 novel The Ambassadors, and despite strong MGM star-power (Howard Keel and Danielle Darrieux), it failed to impress the critics, running a mere 86 performances. The score is very pleasant and redolent of the era in which it was written. Keel brings gravitas to his role of New England lawyer Lambert Strether, and excels vocally on 'A Man You Can Set Your Watch By', 'All of My Life' and in a duet with Darrieux (Marie de Vionnet), 'Charming', which is indeed charming. Margaret Courtenay as Amelia Newsome impresses on 'It's a Woman' and 'This Utterly Ridiculous Affair'. A revised version later played Broadway with Keel and Darrieux but also failed again to win approval, closing after 29 performances.***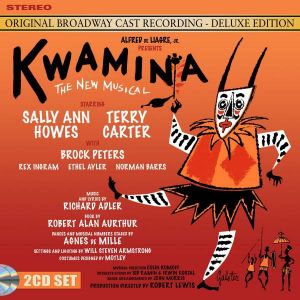 Kwamina (Richard Adler) (Stage 9069)
Stage Door have reissued (for the first time on CD) a deluxe 2 disc set of Richard Adler's 1961 Broadway musical Kwamina. It contains the original Broadway cast album, alternate takes of four songs, a studio cast recording, a jazz interpretation and pop covers. Prior to its opening at the 54th Street Theatre on 23 October 1961, the press hype for the show had been enormous. It was the first musical for Adler without his The Pajama Game and Damn Yankees writing partner Jerry Ross, who had died in 1956. Expectations were high, but Kwamina was much different to both those shows and not your usual Broadway entry. With the story set in Africa - about the London educated doctor son of a tribal chief who clashes with, but falls in love with, the village's white female doctor - it was an ambitious attempt to marry African tribal music with Broadway, an attempt that didn't quite succeed. A lukewarm critical response saw the show close after just 32 performances, but Capitol Records still went ahead and recorded the original cast album on the Monday after closing. Since then the LP has developed a cult following. The choral numbers are strong and powerful. Opening with "The Cocoa Bean Song", which tells what African laborers have in common with their crops ('One does the drinkin,' the other gets drunk') and following with the lovely Bantu-inspired "Nothing More To Look Forward To" and "The Sun Is Beginning To Crow", Adler's Tony nominated music and lyrics sparkle. Sally Ann Howes, Adler's wife at the time, is perfect for the stitched-up Eve, an Anna Leonowens/Eliza Doolittle-type character whose songs range from "You're as English As" and "What's Wrong With Me?" to the big ballad "Another Time, Another Place". With little to sing, co-star Terry Carter duets nicely on "Ordinary People", whilst "One Wife" succinctly espouses the tribal view of monogamy. The alternate takes are included, as it was realized that the stereo versions differed from the mono. The studio cast recording features two of the dropped songs, "I'm Seeing Rainbows" and "Happy Is The Cricket", which are also included on the jazz version of the score by the Billy Taylor Orchestra. Of the cover recordings, there are three male versions of "Another Time, Another Place" by Jerry Vale, Al Martino and Robert Goulet, who all give it a Latin beat, a version by Howes taken from the Stars For Defense program and Gordon MacRae's "Ordinary People", but the gem is The Kingston Trio's calypso-styled "Nothing More To Look Forward To". ****
9 to 5 (Dolly Parton) (ATG 0874678)
Who would have thought that Dolly Parton's 9 to 5, which only managed a 148 Broadway run in 2009, would become a smash West End hit. It's not the first time this has happened. Paint Your Wagon's London run (478 performances) in the fifties almost doubled that of Broadway (289), whilst Legally Blonde in 2010 ran for 974 performances, easily surpassing the Broadway effort of 595. The success of 9 to 5 is entirely due to director/choreographer Jeff Calhoun, who created the re-imagined US touring production in 2010 which Australia is also set to see. Recorded live, the West End cast acquit themselves very well. The title tune is still the best song in the show, and it's enhanced by having Dolly Parton introducing it and singing along with the company, which is repeated in the "Entr'Acte" reprise. The three girls, Natalie McQueen (Doralee), Amber Davies (Judy) and Caroline Sheen (Violet), bring the first act to a close with a smashing "Shine Like The Sun", Sheen dazzles on "One of the Boys", whilst McQueen absolutely nails "Backwoods Barbie". As the lecherous boss, Franklin Hart Jr, Brian Conley is sleaze personified in "Here For You", while Bonnie Langford's Roz brings comedic obsession to "Heart To Hart". It's a fun album. ***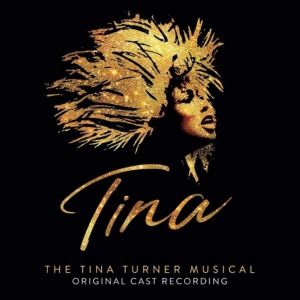 TINA: The Tina Turner Musical(Various) (Ghostlight 584577)
This jukebox musical based on Tina Turner's life is one of the better ones of the genre thanks to raw and searing vocals by Adrienne Warren in the title role. All the hits are present but not in chronological order, and the cast, especially Warren, do them justice. "River Deep – Mountain High", "Proud Mary" and "Disco Inferno" rub shoulders with "Private Dancer", "What's Love Got To Do With It" and "We Don't Need Another Hero", but the finale "(Simply) The Best" is, as the Hollywood Reporter claimed, 'roof-raising.' Kobna Holdbrook-Smith is good as her abusive ex-husband Ike (he won an Olivier for his performance), whilst the band do amazing work recreating Turner's iconic sound. ***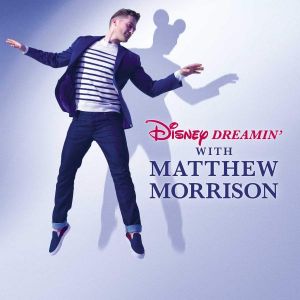 Disney Dreamin'- Matthew Morrison (Various) (Disney 003059502)
Matthew Morrison's new album raids the Disney songbook with pleasing results. Opening with two Alan Menken tunes, the bouncy "Friend Like Me" (Aladdin) and "Go The Distance" (Hercules), he segues into blues mode with Toy Story's "You've Got A Friend In Me", following with Aladdin's blockbuster hit "A Whole New World", which he duets with former Wicked Elphaba, Shoshana Bean. Acoustic guitar and harp add lustre to Peter Pan's "The Second Star To The Right", Pinocchio's "When You Wish Upon A Star" is given the finger-snapping swing treatment, whilst "Zip-A-Dee-Doo-Dah" (Song of the South) coupled with "The Bare Necessities" (Jungle Book) are straight out Dixieland. His vocal sound is more poppy than it was as Lt. Cable in South Pacific, but then the new coat of paint he gives these standards is very enjoyable. ****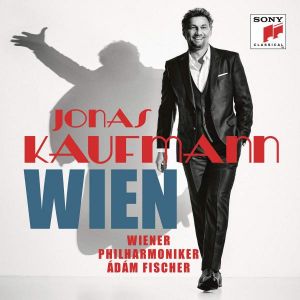 Wien - Jonas Kaufmann (Various) (Sony 19075950412)
Jonas Kaufmann's new album Wien is almost a companion piece to his 2014 album of operetta pieces You Mean The World To Me, being another selection of favorite operetta arias and songs, but this time related to Vienna. Kaufmann claims it was his grandmother who instilled in him a love of the waltzing classics of Strauss, Robert Stoltz and Franz Lehar, when he visited his grandparents' farm in Tyrol, Austria. His first professional production was playing Caramello in Strauss's Eine Nacht in Venedig (A Night in Venice) in Regensburg (1993-94), so it's only natural he would include songs from it along with duets from Wiener Blut, Die Fledermaus and Die lustige Witwe (The Merry Widow), sung with the glorious-voiced Rachel Willis-Sørensen.The selection of Viennese songs includes "Vienna, City of my Dreams", "Vienna Only Becomes Beautiful at Night" and two popular Hans May songs from the 1936 movie Today Is the Most Beautiful Day in my Life, which were originally sung by Joseph Schmidt - "There Is More Taken In Life Than Is Given" and the title song. Kaufmann is in good voice and charms throughout, especially on the duets, which are the best tracks on the disc. Accompaniment by the Vienna Philharmonic under the baton of Adam Fischer is luxurious, and the recording is state-of-the-art. ****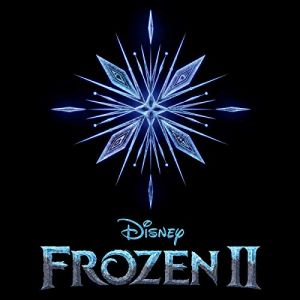 Frozen II (Kristen Anderson-Lopez/Robert Lopez) (Disney).
The flavour of "Greensleeves" is also evident in "All Is Found', the first track on the soundtrack of Frozen II. Sung by the character of Iduna (Evan Rachel Wood), the mother of Elsa and Anna, it's minor-keyed and has a folk-song feel. Disney's sequel to their epic-blockbuster Frozen has already taken $1.419 billion at the box-office, making it the highest-grossing animated film of all time. Kristen Anderson-Lopez and Robert Lopez, who wrote the songs for the original movie, are back for this latest effort from the Mouse Factory, together with a good many of the original cast. Idina Menzel repeats her role of Elsa and sings the heart out of "Into the Unknown", a song in the vein of "Let it Go", with sustained notes in the upper register. Josh Gad's Olaf essays a jauntily comic "When I Am Older", whilst Jonathan Groff's Kristoff sings "Lost In The Woods", a ballad with multiple key-changes that sounds like an 80s Air Supply number. The album, which is short, is padded out with pop vocals of "Into The Unknown" (Panic! At The Disco), "All Is Found" (Kacey Musgraves) and "Lost In The Woods" (Weezer). ***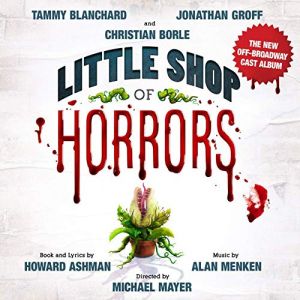 Little Shop of Horrors (Howard Ashman/Alan Menken) (Ghostlight)
Jonathan Groff also stars in the new production of Little Shop of Horrors, the 1982 hit which, on this recording, is just as campy and fun as it was nearly four decades ago. Revived by director Michael Mayer, and still keeping it small by playing Off-Broadway, the musical about a man-eating plant based on Roger Corman's 1960 B-movie gets it right in every department. Groff is wondrous as the nerdy and nervy botanist Seymour, with Tammy Blanchard as the abused Audrey being both trashy and vulnerable. Ari Groover, Salome Smith and Joy Woods doo-wop delightfully as the girl trio, Crystal, Ronnette and Chiffon, Christian Borle is delicious as the sadistic biker dentist Orin, and Kingsley Leggs, with his thumping baritone, makes a meal of "Suppertime". Middle-class American values have never been more wittily espoused than in "Somewhere That's Green", a gem in a score that's been given a splendid makeover. ****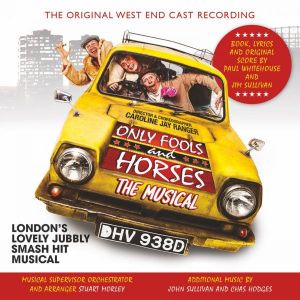 Only Fools and Horses – The Musical (John Sullivan/Chas Hodges) (Silva Screen)
TV spin-offs have a hard time getting the punters into the theatre (why pay money for something you can see on telly) but that's not a problem with Only Fool and Horses, which has been going gangbusters since it opened last year and has become the West End's latest hit. BBC TV's revered series about Del Boy Trotter, Rodney and Uncle Albert - and their get-rich schemes - lovingly puts the working-class characters on stage in a series of set-ups from the series, with a part-jukebox and part-newly written score by John Sullivan (son of the original series writer John) and Chas Hodges (of Chas and Dave fame) with clever lyrics, heaps of rhyming-slang, and knockabout tunes that could have come out of the Lionel Bart basket. "Where Have all the Cockneys Gone" is a great knees-up sung in counterpoint with "Any Old Iron", "Mange Tout" is rudely comic, whilst "Bit of a Sort" is laugh-out-loud funny. "Being a Villian" could have been lifted from a different version of Oliver! Jeff Nicholson and Samantha Seager land "The Tadpole Song", a funny ode to sperm embryos, Pippa Duffy and Ryan Hutton find irony and fun in "Marriage and Love", and Chas and Dave's 60s hits "Margate" and "That's What I Like" get a breezy airing. It's all very East End London and refreshing. ****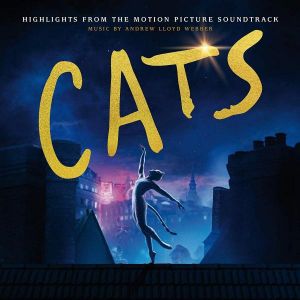 Cats (Andrew Lloyd Webber/T.S. Eliot) (Republic)
In 1981 Judi Dench was cast in the double role of Grizabella and Jennyanydots in the original production of Cats, but one week before previews she injured her Achilles tendon and was replaced by Elaine Paige. The rest, as they say, is history. Dench finally gets to appear in this beloved show as Old Deuteronomy, along with a host of star names - Taylor Swift, Ian McKellen, James Cordon, Rebel Wilson and Jennifer Hudson - in the movie version, which is shaping up to be one of the biggest musical movie flops of all time. These are not even close to definitive performances. The vocals are very ordinary. Dench speak-sings her role, whilst Hudson over-emotes on "Memory". Best of all is McKellen as "Gus: The Theatre Cat". The gold-standard is still the direct-to-video 1998 stage production which starred Paige and John Mills. Lloyd Webber has written a haunting new song, "Beautiful Ghosts" (to make it Oscar eligible), for the character of Victoria, sung in the movie by Francesca Hayward, with Taylor Swift singing a pop version of it over the end credits.**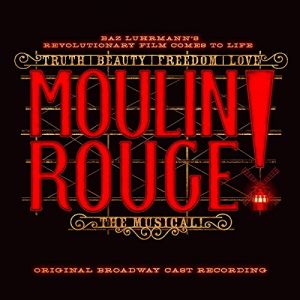 Moulin Rouge! (Various) (House of Iona/RCA)
With a jukebox score of over 70 songs from a period of 70 years, but mainly the last thirty, Moulin Rouge pretty well has something for everyone. Adam Tveit stars as artist Christian, with Karen Olivo as Satine, the Moulin Rouge star. They're both brilliant. Broadway belting has never been better. Olivo is introduced in the "Sparkling Diamond" medley, which is a mash-up of "Diamonds Are Forever", "Diamonds Are a Girl's Best Friend", "Material Girl" and "Single Ladies". It's non-stop disco. They both close the first act with the "Elephant Love Medley", which includes a heap of love songs: "What's Love Got To Do With It?", "Falling in Love With You", "Up Where We Belong", "I Will Always Love You" and others, but their best outings are Elton John's "Your Song", which hits all the emotional beats of the show, and "Come What May", a stunning second-act highlight. A simple acoustic-guitar rendition of "Nature Boy" by Sahr Ngaujah is a welcome relief from the relentless pace and non-stop beat. Whilst Tveit and Olivo are the nominal names on the marquee, the star of the show is Justin Levine, who did the orchestrations and arrangements. Seamlessly integrating song after song in medley after medley, he's worthy of, and deserves, a Tony. ****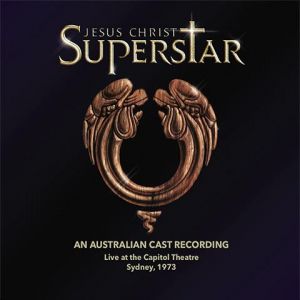 Jesus Christ Superstar (Andrew Lloyd Webber/Tim Rice) Australian Cast Recording Live (Aztec Records AVSCD083)
The original Australian stage production of Jesus Christ Superstar, only the second in the world after New York,opened at Sydney's Capitol Theatre in 1972 and ran for two years. It became the basis for the London production. During the Australian season there were several cast changes, but the one that blew the critics away was Reg Livermore as King Herod in one of the great show-stopping performances in the history of Australian musical theatre. It's captured in all its outrageousness on this new live recording that has surfaced of a 1973 performance. Running twice as long as the track on the original concept album, he seduces, cajoles, and plays with the audience in a simply brilliant performance of "King Herod's Song".
Jon English is solid as Judas (his performance is captured on the original Australian cast album MCA MAP56244), as is John Paul Young as Jesus, but it's Marcia Hines, the first black woman in the world to play Mary Magdalene, who is outstanding. She excels on "Everything's Alright" and "Could We Start Again Please" and is just beautiful on "I Don't Know How to Love Him".
The performance was recorded, on his own equipment, by cast member Peter Chambers, who played various roles and was a cover for both Jesus and Judas. He has painstakingly restored the tape, eliminating all the clicks, bumps and grinds associated with live hand-held microphones in those days, and the result is a raw and exciting version of the show. Accompaniment is by a large orchestra led by Patrick Flynn, augmented by a rock ensemble which featured Michael Carlos on organ and Moog synthesizer. The production, directed by Jim Sharman, was also notable for bringing together two young singers, Russell Hitchcock and Graham Russell, who went on to form Air Supply, becoming one of Australia's most successful pop groups and song-writing duos. Aztec Records are to be congratulated on this superb time-capsule of Australian theatrical history. It's cause for celebration and deserves accolades. *****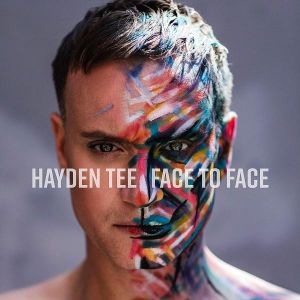 Hayden Tee – Face To Face (Broadway Records BR-CD13019)
Raw and exciting are also terms that describe Hayden Tee's Face to Face, a collection of songs sung by rebels and antagonists. Last seen in Australia as Javert in Les Misérables, heopensthe CD with that character's anthem "Stars" but then he also includes Marius's "Empty Chairs at Empty Tables", which he sang in his West End debut. Singing better than ever, his top notes on "Till I Hear You Sing" (Love Never Dies) are glorious, and a duet with his Les Miz co-star John Owen-Jones, of The Secret Garden's "Lily's Eyes", is thrillingly passionate. A folk version of Dvorak's New World Symphony is present in the backing of Jason Robert Brown's "It All Fades Away" (The Bridges of Madison County), whilst a mash-up of Kander and Ebb's "I Don't Care Much" and "So What" (Cabaret) brings out the indifference and apathy of the characters. Best of all, however, are a riveting "Molasses To Rum" (1776) and his original cast West End performance of Miss Trunchbull's "The Smell Of Rebellion" from Tim Minchin's Matilda. Accompaniment is by the magnificent sounding 50-piece Budapest Scoring Orchestra, with excellent and inventive orchestrations and arrangements by Nigel Ubrihien. It's a classy album of show songs from a performer at the top of his game. Highly recommended! *****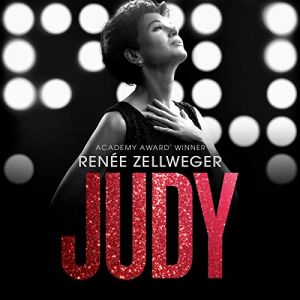 Judy (Decca)
The soundtrack to this TV movie masquerading as a feature about Judy Garland and her last London stint and final days at Talk of the Town in the 60s features all of Garland's signature tunes - "By Myself", "The Trolley Song" and "Over the Rainbow", and some that she sang which are not in the movie ("For Once In My Life"). Based on Peter Quilter's cliché-ridden play The End of the Rainbow, the movie stars Renée Zellweger in a performance that's been called Oscar worthy. She does give a good performance and while you're watching the movie you accept her vocal interpretations, but divorced of the images it comes across as merely competent. The songs lack the Garland throb, but there's some great big-band arrangements of her catalogue which mirror Garland's originals. Sam Smith duets on a driving "Get Happy", with Rufus Wainwright doing likewise on "Have Yourself a Merry Little Christmas". ***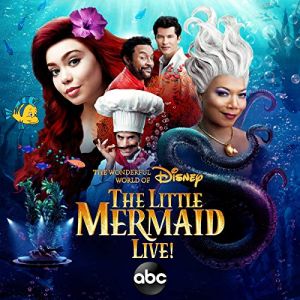 The Little Mermaid Live (Disney)
Although it captured 11 million viewers, Disney's latest live action TV event was criticised for having too much animation and not enough live performance. Despite that, the cast, headed by Queen Latifah, has a great deal of fun with Alan Menken and Howard Ashman's Caribbean flavoured delight. "Under the Sea" is insanely infectious, as is the calypso ode "Kiss the Girl". Graham Phillips is a virile Prince Eric hero, leading the ensemble on "Fathoms Below" and being dreamily romantic on "Her Voice", whilst Auli'i Cravalho sounds lovely as Ariel, the underwater heroine, in "Part of Your World". John Stamos reprises his movie role as Chef Louis on "Les Poissons", but it's Queen Latifah's Ursula that's irresistible. Her "Poor Unfortunate Souls" is deliciously dark. ***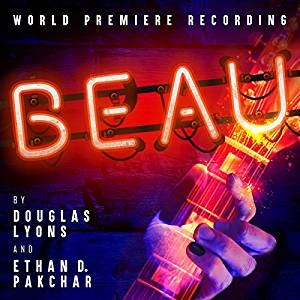 Beau (Douglas Lyons/Ethan D. Pakchar) (Masterworks Broadway)
It's not often a major label releases a regional production but that's the case with New York based Douglas Lyons (lyrics) and Ethan D. Pakchar's (composer) Beau, which premiered at the Adirondack Theatre Festival in 2019. The plot tells the story of Ace Baker, who at 12 discovers the grandfather his mother intended to keep secret - a man who changes Ace's life forever by putting a guitar in his hand. The music and lyrics nod towards Pasek and Paul's work in that they're poppy but have individuality in this likeable funk-rock score. "Coming Home" is tender, "Thursday in July" documents first love, whilst "Disappear" has some full vocal diva screams. The single release, "Runnin' ", finds Matt Rodin joyously reflecting about love and self-worth. ***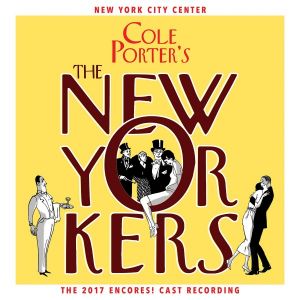 The New Yorkers (Cole Porter) (Ghostlight)
The Encores! 2017 production of Cole Porter's 1930 musical The New Yorkers has spawned a cast recording and it's a gem. In one of their most extensive reconstructions, Encores! have pieced together a version of the original score plus some interpolations from other Porter shows. It's a great compilation which does Porter proud. The story - which involved broads and sugar daddies and a gangster who wants to take-over New York's caviar market - had tons of Porter's famed wit in a dazzling array of songs. Summer Strallen kicks up her heels to a frenetic Charleston version of "Most Gentlemen Don't Like Love", warbles winningly on "Night and Day" and couples nicely with Tam Mutu on the languid "Where Have You Been" and the all-stops out finale "Take Me Back To Manhattan". Robyn Hurder registers early with "Please Don't Make Me Be Good", Ruth Williamson scores the laughs on "The Physician", whilst Cyrille Aimee is seductively sexy on the show's enduring hit "Love For Sale". Porter's wit has never been droller than in "Say it With Gin", a first act number for the Male Ensemble that mentions Gordon's and Gilbey's et al. The show closes with Porter's paean to the Big Apple, "I Happen To Like New York", sung by Strallen and the company. It's vintage Porter, vintage Broadway, and delightfully zany. ****