STAGE TO DISC by Peter Pinne 2015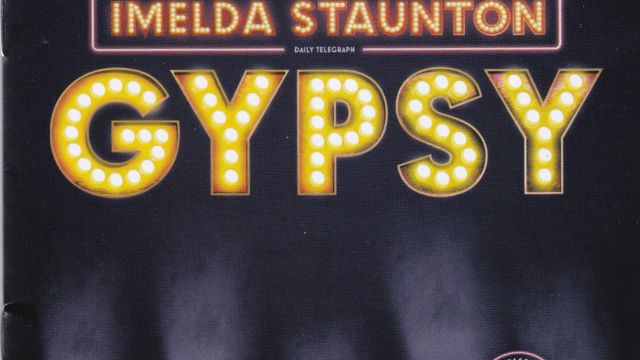 GYPSY (Jule Styne/Stephen Sondheim) (First Night CASTCD 117). Do we really need another copy of Gypsy in our collections? When the Mama Rose is as good as Imelda Staunton is, then yes. The musical theatre triumph of the current season, she's electrifyingly brilliant in a role we've heard so many times before. Who knew Vera Drake or Harry Potter's Dolores Umbridge had such classy musical theatre chops. From the moment she steps out in "Some People" until the climatic "Rose's Turn" she grabs the role by the throat and with ferocious will-power delineates the dragon of all stage mothers. "Everything's Coming up Roses" is a showstopper, but "Rose's Turn" blows you out of the water. Lara Pulver and Gemma Sutton do well as Louise and June in "If Momma Was Married" and Peter Davidson adds some much needed male croak to the female heavy show, coming through on "You'll Never Get Away From Me". "You've Gotta Have a Gimmick" never fails to please, and Anita Louise Combe, Louise Gold and June Legrand make a meal of it. Composer Jule Styne was always critical of the standard of London pit musicians but he'd be jumping for joy if he heard the brass work on the Overture's triplets, which almost surpasses the original for its virtuosity on this disc.*****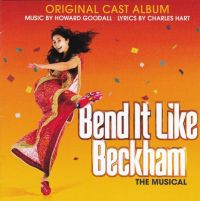 BEND IT LIKE BECKHAM (Howard Goodall/Charles Hart) (Sony 88875136992).
Howard Goodall's score for this latest British hit is infectious and uplifting. The stage version of Jess (Natalie Drew), a soccer obsessed Asian teenage girl, is every bit as much fun as the 2002 movie. From the opening number "UB2" to the final reprise of "Bend It" the music has that euphoric charm that puts a smile on your face. "Girl Perfect" is a return to the Stock, Aitken and Waterman sound of 90s pop while "The Engagement" mixes traditional music theatre styles with Bollywood. Charles Hart's well-turned lyrics come to the fore in "People Like Us", the father's (Tony Jayawardena) reflection on the prejudices he faced growing up, "people like us can serve in shops, varnish nails, wipe table tops", or the coach's (Jamie Campbell Bower) advice to Jess in "First Touch", "don't overplan it, there's no formula carved in granite", while Goodall's music is stirringly anthem-like in "Glorious" and tender in the quartet for the mothers and their daughters, "Tough Love". Poignancy comes in the second act three-four reprise of "There She Goes", when the mother (Sophie-Louise Dann) realises she has to finally let her grown-up daughter leave home. It's beautifully orchestrated and arranged by the composer for a 9-piece group, with an assist from Kuljit Bhamra to give it a Bollywood overlay. The album was recorded live in July at the Phoenix Theatre. *****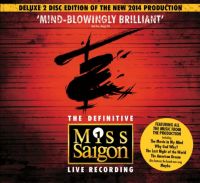 Miss Saigon (Claude-Michel Schönberg/Alain Boublil/Richard Maltby Jnr) (Polydor/First Night 602547023018 2 CD).The new recording of Cameron Mackintosh's 2014 London production of Miss Saigon is a five-star emotional knockout. Recorded live over 8 performances using 75 microphones to capture the orchestra (45 for the percussion alone), the listening experience is tantamount to being front-row centre in the theatre. With a cast every bit as good as the original, Boublil and Schönberg's classic score has never sounded better. Eva Noblezada is a stunning Kim and together with Alistair Brammer's passionate Chris, their duets "Sun and Moon" and "The Last Night of the World" are achingly beautiful. Brammer's "Why God Why" is very moving, while Noblezada and Tamsin Carroll (as Ellen) are magnificent on "I Still Believe". Carroll also gets to sing the new song "Maybe", which replaces "Now That I've Seen Her" in the second act. Jon Jon Briones is a smarmy and smooth Engineer and brings a zillion gravitas to the score's eleven-o-clock number "The American Dream", whilst Hugh Maynard's John thrills on "Bui Doi". American lyricist Michael Mahler is responsible for some minor updates of the lyrics, which only enhance the original and make the work more contemporary. The recording and mixing are exemplary and the audio quality is superb. *****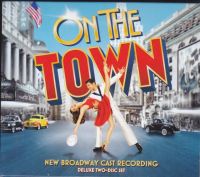 ON THE TOWN (Leonard Bernstein/Betty Comden/Adolph Green) (PS Classics 1525). Until now there has never been a complete Broadway cast recording of Bernstein, Comden and Green's first Broadway musical, On The Town (1944).In 1960 Columbia Records created a studio cast which included some of the original cast and there have been Broadway revivals since, but none were recorded. This new 2CD set of the current 2014 Broadway revival contains more music than any other disc, including the overture, exit music and even opens with the national anthem "Star Spangled Banner", which was played before the beginning of every theatre performance of the period. Bernstein's score, a stylistic revelation at the time, is brilliant in its evocation of New York City. From the vibrant "New York, New York" which opens the show to the bitter-sweet finale "Some Other Time" it's Bernstein, Comden and Green at their best. The story, based on Bernstein and Jerome Robbins' ballet Fancy Free, follows three sailors on 24-hour shore leave in New York City. The sailors are naïve in the ways of the big city, unlike the MGM movie version which was changed to suit the casting of Gene Kelly, Frank Sinatra and Jules Munshin, and Tony Yazbeck (Gabey), Jay Armstrong Johnson (Chip) and Clyde Alves (Ozzie) wear their naivety on their sleeves and bring tons of joie-de-vivre to their roles. Yazbeck's vocal of the haunting "Lonely Town" is a highlight, as is his freewheeling "Lucky To Be Me". Channelling her predecessors, Nancy Walker in the original, and Betty Garrett in the movie, Alysha Umphress nails not only their inflections but their style on "Come Up To My Place" and "I Can Cook Too". The casting of all principals could not be better. The production also includes the song "Gabey's Coming" which was cut from the 1944 original but reinstated for the 1998 revival. Bernstein did not use any of his score from Fancy Free, but he did recycle the music from "Conga Cabana" for "Conga" in 1953s Wonderful Town. With accompaniment by a 37-piece orchestra, the size of the original, this is a Broadway musical the way it should be heard. *****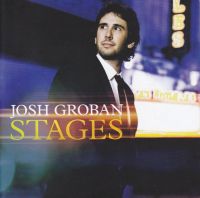 JOSH GROBAN – STAGES (Reprise 9362492890).Josh Groban's Stages is without doubt the best show music album of the past decade. It's easy to see why it has been number 1 in America, the UK, Australia, and everywhere else, because it's an album of well-sung show-tunes by an artist who has never sounded better. There are some obvious titles in the selection which allow him to flex his muscular voice; Les Miz's "Bring Him Home", Carousel's "You'll Never Walk Alone" and Phantom of the Opera's "All I Ask Of You" sung with Kelly Clarkson in a slightly more pop version than we're used to hearing, but there are also some refreshing inclusions; a coupling of "Children Will Listen" (Into the Woods) with "Not While I'm Around" (Sweeney Todd), "Finishing the Hat" (Sunday in the Park with George) and "Pure Imagination" (Charlie and the Chocolate Factory). Audra McDonald joins him for a duet of Carousel's"If I Loved You", while The Wizard of Oz's"Over the Rainbow" features the rarely recorded second set of lyrics for the bridge of the song. Best tracks are undoubtedly "What I Did For Love" (A Chorus Line), which has a simply brilliant arrangement, quite the best I've heard, and "Anthem" (Chess) with a glorious choral accompaniment that delivers the emotion of the song in spades. The deluxe edition contains two bonus tracks, "Gold Can Turn to Sand" from Kristina by the same writers as Chess, and an effective low-key"Empty Chairs at Empty Tables" (Les Miserables). In the U.S. K-Mart are marketing a version of the album with two additional tracks, Man of La Mancha's "Dulcinea" and Beauty and the Beast's "If I Can't Love Her". Both are as good as anything on the disc. *****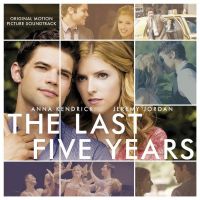 The Last Five Years (Jason Robert Brown) (Ghostlight 0726). Jason Robert Brown takes centre stage again with the soundtrack of the movie version of his autobiographical song-cycle The Last Five Years, a show that has been called a "modern masterpiece of the American musical theatre".The forward/reverse concept where Jamie's songs take us from the beginning to the end of the relationship, while Cathy's songs move from the end to the beginning is still in place in the film, whichfeatures the same number of tracks and in the same order as the original cast album. It's a refreshing change to find a movie duplicating a Broadway score extant and it's beautifully realised. Jeremy Jordan (Jamie) and Anna Kendrick (Catherine) are perfect as the two lovers whose five-year relationship falls apart. Kendrick gets the laughs on summer-stock hell in the witty "A Summer In Ohio", and tenderly essays "Still Hurting", whilst Jordan is a hoot in "Shiksa Goddess", and sensitive on "If I Didn't Believe in You". Brown's mix of string-quartet and piano in the orchestrations are just as affecting as they were in the off-Broadway original. Highly recommended *****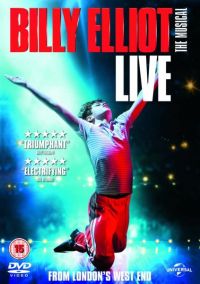 BILLY ELLIOT – LIVE (Elton John / Lee Hall) (Universal Pictures DVD). When it was shown in UK cinemas this performance of Billy Elliot, taped live from the Victoria Palace Theatre, London, hit No. 1 at the UK Cinema Box-Office and it's easy to understand why. It's an emotional blockbuster. Not only is the cast exceptional but the film direction by Brett Sullivan delivers every agonising step of Billy's fight to achieve his dream. Elliott Hanna as young Billy gives a powerhouse performance that rips your heart out. Ruthie Henshall is theatrical gold as Mrs Wilkinson, but it's the gritty and realistic performances of Deka Walmsley and Chris Grahamson as the Dad and brother Tony that continually elevate this musical. The close-ups of their real tears will have you reaching for the tissue box. Elton John's score, which is serviceable rather than inspired overall, works well visually. Original cast member Ann Emery is an irascible Grandma and gets pathos and laughs with "Grandma's Song," while Zach Atkinson as the cross-dressing Michael is fun. His and Hanna's "Expressing Yourself" is a showstopper. The emotional bullseye of the show has always been the second-act Swan Lake pas de deux, and with the original Billy, Liam Mower, returning as the Older Billy for this performance, the sequence is also multiple tissues time. But the best is yet to come. When the curtain-call reunites 25 past and present Billys for a mash-up finale, it's glorious musical theatre. *****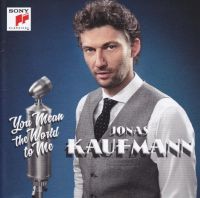 JONAS KAUFMANN "You Mean the World To Me" (Sony). Jonas Kaufmann, recognised as being the world's greatest tenor today, turns his attention to a collection of operetta favourites written by German composers between 1925 and 1935. It celebrates the songs made famous by Berlin's legendary tenor stars Richard Tauber, Joseph Schmidt and others. The idea for the album came from a concert in Berlin's Waldbühne in August 2011, and resulted in a four-year project that painstakingly recreated the original orchestrations of the period. The concept is brilliant and the execution a delight. Kaufmann has never been in better voice. The selections include "Girls were made to love and kiss", "You are my heart's delight", "Don't Ask Me Why" and "My song goes round the world", plus songs from White Horse Inn, Countess Maritza, and Viktoria and her Hussar. Some are sung in German and some in English, with a version of "Girls were made to love and kiss" in both.Soprano Julia Kleiter duets on three tracks and is especially fun on "Divan Dolly" from The Flower of Hawaii. Accompaniment is by the marvellous Rundfunk-Sinfonieorchester Berlin, conducted by Jochen Rieder, who negotiate the occasional jazz-age dance-band insertions (particularly in "Divan Dolly") with panache and play the whole with a vigorous bravado. *****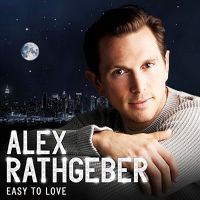 Alex Rathgeber - Easy to Love (Various) (AWR2891).The last decade has seen Alex Rathgeber's musical theatre career soar both here and abroad, and Easy To Love, his first solo album, features a collection "leading man" songs he's performed on stage. Rathgeber has everything that's required in a leading man – good looks, solid acting chops and a voice that simply drips with honey. He's the perfect leading man and very 'easy to love'on this album. Accompanied by an 8-piece group led by Stephen Amos on piano, he breathes new life into Irving Berlin's "There's No Business like Show Business" from Annie Get You Gun, andwith his Anything Goes co-star Caroline O'Connor, nails the hokey charm of "Anything You Can Do" from the same show. He sings the heart out of the title song from Sunset Boulevard, is tenderly sweet on "I Honestly Love You" (The Boy from Oz) and fearlessly romantic dueting with Claire Lyon on "All I Ask of You" (The Phantom of the Opera). Best of all though is a powerful reading of "It All Fades Away" from Jason Robert Brown's The Bridges of Madison County. It's worth buying the album for this track alone. ****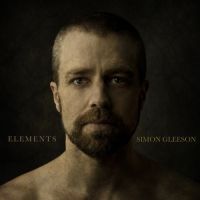 Simon Gleeson (Various) (SG24601). Les Misérables star Simon Gleeson has also released his first solo album, a collection of songs of loss, love and longing from the world of musical theatre and pop. "A Bit of Earth" (The Secret Garden), "Being Alive" (Company) and "Stay with Me" (Into the Woods), rub shoulders with Billy Joel's "She's Got a Way", George Harrison's "Something" and Matt Alber's "End of the World". It's a good choice of material with intelligent arrangements and exemplary grand piano accompaniment by David Cameron. Gleeson brings his Jean Valjean performance to disc with an impassioned "Bring Him Home", thrills with "Anthem" (Chess), and duets with his wife, Natalie O'Donnell, on Elton John's classic, "Sorry Seems To Be the Hardest Word". One of the most interesting tracks is "When the Rain Keeps Falling Down" from Elegies for Angels, Punks and Raging Queens. There's almost a 'live' feel to the album, which is beautifully recorded. Accompaniment on some tracks also includes acoustic guitar and cello. ****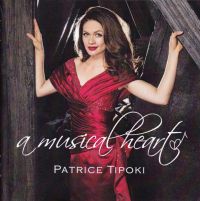 PATRICE TIPOKI – A MUSICAL HEART (No Label/No Number). Currently starring as Fantine in Cameron MacIntosh's new production of Les Miseérables, New Zealander, Patrice Tipoki has racked up an impressive career in musical theatre since graduating from WAAPA. This album is basically a run-down of songs from that career and features not only "I Dreamed a Dream", but also Wicked's "Defying Gravity", West Side Story's "Tonight" and the title tune from Sondheim's Anyone Can Whistle. Her Les Miz co-star Simon Gleason joins her for "Unchained Melody" (Ghost), whilst Alex Boye does likewise with "Can You Feel the Love Tonight" (The Lion King). Tipoki, who at one time was a member of Girlband, proves she has the vocal chops to handle anything and everything from rock and pop to soprano and belt. "Somebody to Love", "I'm Not Afraid of Anything" and "Beauty and the Beast" are all on the money, but it's her opening number, "Shall We Dance" from The King and I, that arrests with its unpredictability and an orchestration that makes it sound uniquely French. Fine musical direction is by her sister, Laura Tipoki. ****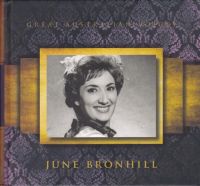 JUNE BRONHILL (Desiree Records – 3CD set). The third release in Desiree Records "Great Australian Voices" is this wonderful appreciation of June Bronhill, who was indisputably Australia's greatest musical theatre soprano during her four decade career in opera, operetta and musical theatre which began in the 1950s. The jewel of this collection for musical lovers is four tracks from the Australian production of her 1964 London hit Robert and Elizabeth. Recorded live at Melbourne's Princess Theatre with Alan Barker conducting the pit orchestra, the previously unreleased tracks feature the show's big hit tune, "I Know Now", sung with co-star Denis Quilley, the solos "Woman and Man" and "Soliloquy", plus "The World Outside", in which Valmai Johnston is heard briefly as Henrietta. There are also tracks from Gilbert and Sullivan's Iolanthe, The Mikado and HMS Pinafore, as well as songs from Orpheus in the Underworld, The Land of Smiles, La Vie Parisienne, Porgy and Bess, The New Moon, and two songs from The Merry Widow, one of her greatest successes.One of the most touching tracks, with piano only accompaniment by Freddie Phillips, is "Fly Home Little Heart" from Ivor Novello's King's Rhapsody. The discs also include excerpts from a range of operas (Mary Stuart/The Abduction from the Seraglio/Don Pasquale) plus two tracks from Menotti's The Telephone and two from The Saint of Bleeker Street. All of the recordings are new to CD with some taped during rehearsals and some during actual performances. Producer Brian Castles Onion has done a remarkable job in rescuing most of this material which would otherwise have been lost. Bronhill's voice was always glorious and these discs are a loving reminder of how great she really was. Castles Onion's liner notes are extensive and the packaging is superb. Two other volumes in the series feature the work of opera stars Nance Grant and Robert Allman. The recordings have been made possible with the generous support of Alan Jones, who deserves a mighty big round of applause. ****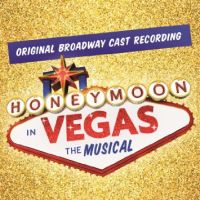 Honeymoon in Vegas (Jason Robert Brown) (Ume B0022410-02).Jason Robert Brown's score for this new Broadway entry is big-band jazz reminiscent of the Frank Sinatra sound of the late fifties and early sixties and miles away from his score for the recent The Bridges of Madison County andParade. It's brassy and swinging with clever lyrics that at times are laugh-out-loud funny. Based on the 1992 almost-cult movie, the plot revolves around a nice Jewish boy who loses his fiancé in a bet to a gangster in Las Vegas. Rob McClure is massively appealing as the mother-dominated Jack and sets the whole show off with a splashy "I Love Betsy" routine, Tony Danza as the gangster Tommy shows some impressive pipes on "Out of the Sun", while Brynn O'Malley as the girlfriend laconically laments Jack's lack-of-commitment in "Anywhere But Here". Nancy Opel eats up the Jewish mother role of Bea and belts "Never Get Married" to a socko climax, whilst David Josefsberg is wonderfully greasy as a Lounge-singer on "When You Say Vegas" and a sensational Elvis impersonator on "Higher Love". ****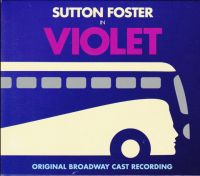 VIOLET (Jeanine Tesori/Brian Crawley) (PS Classics 2 CD Set PS1422). Sutton Foster's career defining performance in the recent Broadway revival of Violet has been captured in its entirety on this recording of the complete show. Jeanine Tesori and Brian Crawley's almost-perfect sung-through score sounds even better than when the musical first premiered Off-Broadway in 1997. Based on Doris Betts' short story of a young woman who goes on a healing trip across America's deep-South in the 60s, the musical quickly seduces you into the plot and doesn't let go until the emotionally satisfying ending. With character-colloquial lyrics, and music that touches on blues, country and gospel, the performances thrill at every turn, especially Foster and her male co-stars Alexander Gemignani as Violet's father, and Joshua Henry and Colin Donnell as her lovers. Best song is undoubtedly the beautifully simple "Lay Down Your Head", a solo for Foster. "Luck of the Draw" is a clever character-building song that uses the moves in a poker game to make its point, while the gospel "Raise Me Up" appropriately raises the roof. ****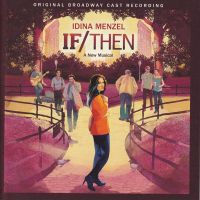 IF/THEN (Tom Kitt/Brian Yorkey) (Masterworks Broadway 88843070242). Like Sutton Foster in Violet, Idina Menzel is all over If/Then, the new contemporary musical from the guys who wrote Next To Normal. Musically in the same league, its pop-rock scoretells a story of one woman and two of her lives told in parallel time-frames. Menzel dominates the disc with "You Learn to Live Without", a searing song about partner loss, and "Always Starting Over", an absolute diva standout. Anthony Rapp, Menzel's former Rent co-star, totally nails the lyrically terrific "You Don't Need to Love Me", and with Menzel matches her intensity on "Some Other Me". La Chanze and the girls deliver a powerful "No More Wasted Time", while James Snyder as the husband scores with the impending fatherhood ode "Hey Kid". ****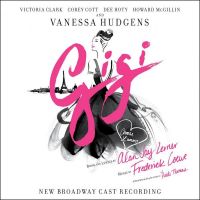 Gigi (Alan Jay Lerner/Frederick Loewe) (DMI 2-549397). The new Broadway cast recording of Gigi is like a glass of vintage Dom Perignon – vibrant, vigorous and totally exhilarating. With an outstanding cast and new orchestrations by August Eriksmoen, Lerner and Loewe's enchanting score has never sounded better. High School Musical alumni Vanessa Hudgens brings charm and heart to the title role, as does Corey Cott (Newsies) as Gaston. Hudgens belts "The Night They Invented Champagne" into a showstopper and with Cott manages a frisson of emotion in their "In This Wide, Wide World" finale. Cott shines on "It's A Bore" and "She Is Not Thinking of Me", but it's the tender title song that masterfully shows off his delicate tenor. All of the songs from the film have been retained in this adaptation, unlike the first Broadway outing in 1973, with some repositioned, notably "Thank Heaven For Little Girls", which is now sung by Dee Hoty (Aunt Alicia) and Victoria Clark (Mamita). Clark is also a delight dueting with Howard McGillin (Honore) on "I Remember It Well" and "I'm Glad I'm Not Young Anymore", and in this version gets to sing "Say A Prayer For Me Tonight". It's no surprise she won a Tony for her role because she's excellent. The songs from the original 1958 movie are the best, but "Paris Is Paris Again", written for the 1973 Broadway production, is a more than worthy addition to the score. ****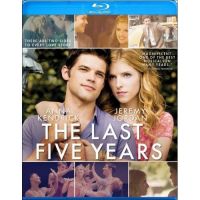 THE LAST FIVE YEARS (Jason Robert Brown) (Anchor Bay DVD/Blu-ray). The DVD/Blu-ray release of the film version of Jason Robert Brown's The Last Five Years, which stars Jeremy Jordan (Newsies/Smash) and Anna Kendrick (Into the Woods), and is directed and adapted by Richard LaGravenese, contains some bonus features; a conversation with the composer/lyricist and a sing-a-long version of the film. Jordan and Kendrick bring warmth and youthful passion to their characters while LaGravenese opens up the two-hander without destroying the intimacy of the original. It's an artful adaptation of this romantic musical about a relationship that ultimately burns out. Comedic joy abounds in the Ohio summer-stock theatre sequences. ****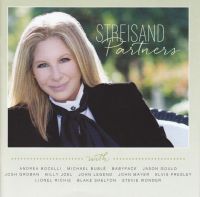 BARBRA STREISAND – PARTNERS (Columbia 88875016402). These days it seems mandatory that every aging diva, both male and female, release a duets album. This is Streisand's second. Accompanied by a 70-piece orchestra, she partners with Michael Buble, Josh Groban, Billy Joel, Stevie Wonder, Lionel Ritchie, Andrea Bocelli and others on a collection of new recordings and new arrangements of some of her classics, "People", "Somewhere" and "The Way We Were". Although her voice has mellowed with age, she is still in amazing voice throughout and imbues each track with an all-embracing warmth. Her son Jason Gould gets to repeat his "How Deep Is the Ocean" duet which first appeared on Streisand's Back to Brooklyn album, and with some edit-suite gimmickry she also duets with Elvis Presley on "Love Me Tender". Best track, and out of her comfort zone, is her country duet with Blake Shelton of "I'd Want It to Be You". ****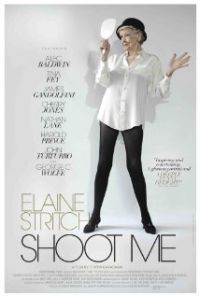 ELAINE STRITCH – SHOOT ME (MPI Media Group DVD IFC9369). Broadway legend Elaine Stritch filmed this warts-and-all documentary directed by Chiemi Karasawa just prior to and following her return to cabaret at the Café Carlyle, New York. At 87 the voice is tired and she frequently forgets the lyrics, but her musical director Rob Bowman is a patient support and helps her fill in the gaps. She's also opinionated and acerbic but incredibly honest about her life growing up as a convent girl, being a recovering alcoholic, her marriages, and her lifelong love affair with the audience. There are clips from Elaine Stritch at Liberty and the 1970 Company original cast recording session, plus interviews with Alec Baldwin, Tina Fey, James Gandolfini, Cherry Jones, Nathan Lane, Harold Prince, John Turturro and George C. Wolfe. This is the last work Stritch did prior to her death and it is a fitting finale to her brilliant Broadway career. ****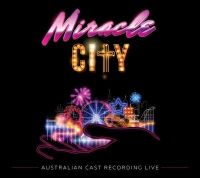 Miracle City (Max Lambert/Nick Enright) (MC001). If you like gospel music then you're going to love this album. Lambert and Enright's score for this show about evangelical preachers in America's deep-south is part country, part blues and a whole lot of gospel. A live recording, it springs from the 2014 revival at the Hayes Theatre, Sydney, which was universally hailed by the critics. A terrific cast, headed by Mike McLeish, Blazey Best, Marika Aubrey and Josie Lane, heartily embrace the big open-voiced sounds of gospel in "Raise the Roof" and "Open Up Today", and bring the fervour down a notch or two for "Lay Your Burden Down" and "I'm In Your Hands". The nearest thing the score has to an internalised character number is "I'll Hold On", and as sung by Esther Hannaford it's a winner and the best song in the show. Peter Kowitz, as the bigoted and oily Pastor Millard Sizemore, brings fire to the anthemic "To Arms", a much too-close second-cousin to "Do You Hear the People Sing" from Les Miz. When the album was released it debuted at No. 8 on Australian iTunes which made it the No. 1 charting theatre soundtrack and the most successful Australian cast album of recent times. ***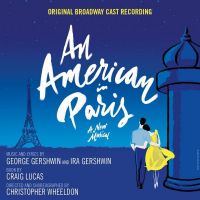 An American in Paris (George Gershwin/Ira Gershwin) (Masterworks Broadway 88875091142).I found this cast recording a bit of a disappointment. Unlike the MGM movie on which it is based, set in 1951, the story now takes place at the end of the Second World War when American GI Jerry decides to stay in Paris to pursue his passion for painting. The problem is that the orchestrations of Christopher Austin sound as if they belong in the thirties. It just doesn't gel. The Gershwin sound is there, with the piano dominating throughout, but the forties swing sound is missing. It's also a heavy dance show, so the leads, Robert Fairchild (Jerry) and his love, Leanne Cope (Lise), are both dancers who sing, resulting in their vocals too often falling into the passable category. With emphasis on dance, Gershwin's orchestral score dominates; "Concerto in F", "Second Rhapsody", "Cuban Overture" and the title ballet. We're so used to hearing these works with a symphony orchestra that it's a bit of a let down to hear them played by a 28-piece orchestra, which is big by Broadway standards these days, but definitely not symphonic. Best voice in the show is Max von Essen, who does well on "I'll Build a Stairway to Paradise", with Jill Paice scoring on two duets with Fairchild, "Shall We Dance?" and "But Not For Me". ***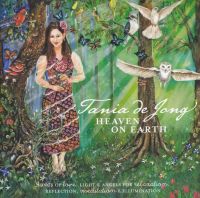 Heaven on Earth (Creative Universe 001). A French feel is also there on the quintessential chanson, Edith Piaf's "La Vie En Rose", which is one of only three show tracks on Tania De Jong's first solo album. In contrast to Pot Pourri, of which she was a member and who frequently recorded show tunes, De Jong's A Musical Heart is thin on the ground in that department. There's a nice version of "Somewhere" from West Side Story, and an even better one of "Summertime" from Porgy and Bess. The majority of the tracks are classical art-songs fashioned from the works of Beethoven, Mozart, Faure, Elgar and Dvorak. But the really impressive thing about the album is jazz great Joe Chindamo's orchestrations and musical direction. They're eclectic, surprising, and totally satisfying. His jazz piano improvisation on "Summertime" alone is distinctive. ***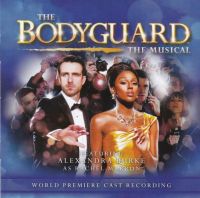 THE BODYGUARD (Various) (First Night CASTCD 120). Despite running almost 2 years in the West End, neither Heather Headley, the original Rachel Marron, or her replacement, British soul diva Beverley Knight, recorded a cast album, although Knight did record a 4-track promo on her debut in the role. The final West End Rachel Marron was Alexandra Burke, who subsequently led the UK tour which has now turned up on CD. She's good in the role, which requires anyone who sings it to be adept at the Whitney Houston canon. Burke doesn't impersonate Houston, but she's pretty impressive. Best tracks are "Run to You", "Greatest Love of All", and of course Houston's signature tune, "I Will Always Love You". ***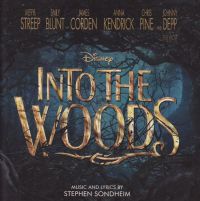 INTO THE WOODS (Stephen Sondheim) (Walt Disney). The soundtrack of Stephen Sondheim's fractured fairytales musical is a well-sung version of the score. 30 minutes shorter than the stage show, some will quibble at what has been omitted but it's an intelligent edit by Sondheim and book writer James Lapine. The strongest roles in the show are the Witch, the Baker and his wife, and in the hands of Meryl Streep, James Corden and Emily Blunt, these roles dominated the film. Streep dominates the disc. Her "Stay With Me" and "The Last Midnight" are excellent. Anna Kendrick (Cinderella) does well in "On the Steps of the Palace", as do Chris Pine (Cinderella's Prince) and Billy Magnussen (Rapunzel's Prince) with "Agony". The late-in-the-show quintet "Your Fault" is also beautifully realised. There are two versions of the soundtrack, one with just the songs, and another deluxe version, which also includes the underscore. ***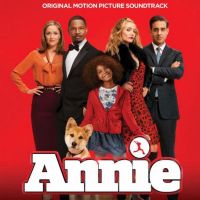 ANNIE (Charles Strouse) (RCA). The new hip-hop style version of Annie is a very enjoyable contemporary update. Annie is now a foster care kid from a foster home run by Miss Hannigan, while Daddy Warbucks has become Will Stacks, an iPhone mogul. Some of Charles Strouse's original score remains the same; "Maybe", "It's a Hard Knock Life" and "Tomorrow", but others have had a percussion pop-inspired makeover; "Little Girls", "Easy Street" and "You're Never Fully Dressed Without a Smile". The score has also been augmented by 4 new songs written by Sia, who along with Greg Kurstin did the rewrites. Quvenzhané Wallis stands out as Annie. She can belt and she can emote which she does on "Opportunity", the best of the new material. It's a classy performance. Jamie Foxx is appealing as Will Stacks and does well with "The City's Yours". Bobby Cannavale, whose performance was the best in the film, gets a chance to shine on "Easy Street", while Cameron Diaz's limited three-note vocal range shows a softer side of Miss Hannigan on "Who Am I". ***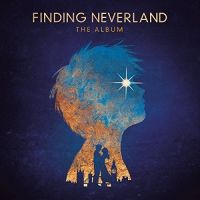 Finding Neverland – The Album (Gary Barlow/Eliot Kennedy) (Republic B0022917-2).The concept of this album harks back to an earlier time on Broadway when it was deriguer to release pop albums of Broadway scores. Composers Gary Barlow (Take That) and Eliot Kennedy (Celine Dion) have gathered together a host of pop idols, including Christina Aguilera, Nick Jonas, Jennifer Lopez and John Legend, to give a Top 40 spin to the songs from their musical version of the 2004 movie about J.M. Barrie, his attraction to Sylvia Llewelyn Davies and her four sons, and the creation of Peter Pan. Ellie Goulding's "When Your Feet Don't Touch the Ground", Paloma Faith's "Circus of Your Mind" and Christina Perri's "All That Matters" register strongly, but it's Gary Barlow's "Something About This Night", sung by Barrie at the opening of the first stage version of Peter Pan, that resonates. ***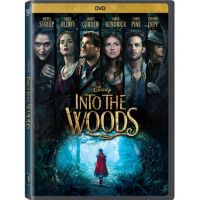 INTO THE WOODS (Stephen Sondheim) (Disney DVD/Blu-ray). Disney's Blu-ray release of their screen adaptation of Sondheim's Into the Woods comes with several bonus features - "There's Something About the Woods" in which Rob Marshall tells how the musical was brought to life; "The Cast As Good As Gold" in which the cast discuss their affinity with the Broadway show, and "Deeper Into the Woods", which discusses in 4 segments the development of the movie. But best of all is the inclusion of Meryl Streep singing the new song Sondheim wrote for her called "She'll Be Back", which was cut from the final print. There are joys aplenty in this adaptation, including a box-office gold cast, but the movie is better in parts than the whole. The film's current box-office take of $212 million rates it a financial success despite mixed notices. ***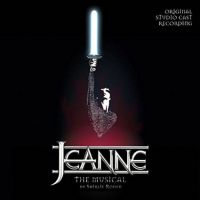 Jeanne – The Musical (Shirlie Roden) (Stage Door STAGE 9040). Dark and serious themes are at the heart of Shirlie Roden's rock-opera version of the story of Joan of Arc. The show opened at Birmingham Repertory Theatre in 1985 and transferred to Sadlers Wells in London the following year. Roden, along with a studio cast that included Richard Barnes, Peter Straker and Carl Wayne, recorded a concept album prior to the first production and it is this that Stage Door have now released. The first three tracks are almost three-act plays unto themselves, encompassing many different musical styles within each track, but the musical themes are memorable and catchy. The composer sings the role of Jeanne and is particularly effective on "Silver Lining" and the ballad "Shine On". ***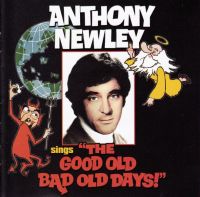 Anthony Newley Sings The Good Old Bad Old Days(Anthony Newley/Leslie Bricusse) (Stage Door STAGE 9038) /Jack the Ripper (Ron Pember/Denis De Marne) (Stage Door STAGE 9039).
Stage Door have dug deep into the vaults of British musicals to come up with two rare West End entries from the 70s. The first has Anthony Newley wearing his composer and performer hat, singing the entire score to his and Leslie Bricusse's 1972 The Good Old Bad Old Days, with a more complete song list than the original cast album. The hits are still there, "It's a Musical World", "The People Tree", and the title tune, but it also includes the cut songs "And Women Must Wait", "Hell of a Night", "It's a Funny Old World" and "Mustn't Grumble Can't Complain", plus an alternative version of "The Wisdom of the World". There's also a bonus track of "What's the Matter God?" recorded live in the theatre on the last night of the show's 309 performance run, with a vocal by Paul Bacon. Newley is in good voice throughout and the score sounds fresh. Of the cut material, the patter song "Mustn't Grumble Can't Complain" is unmistakably Newley and Bricusse in Stop the World "littlechap" mode. ***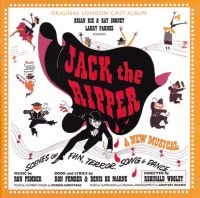 The second CD is the previously unreleased original London cast recording of Jack the Ripper, a musical that began at the Players Theatre in 1974 and then transferred to the Ambassadors and later the Cambridge Theatre. We're back in the Sweeney Todd and Sherlock Holmes territory of London's East End of 1888. Set in a music hall of the time, the score by actor Ron Pember and Denis De Marne is definitely in the milieu of Lionel Bart's Oliver!, which is not surprising as Pember was greatly influenced by Bart, having appeared in the West End production of Bart's Blitz! It's no world-beater but it is pleasant listening and the tunes are jaunty in the "knees-up" British style. "Saturday Night" is rousing and "Policeman's Chorus" is fun when the coppers are dressed in drag to try and catch the infamous murderer. The cast includes Charles West, who played Don Quixote/Cervantes for two years in the original Australian production of Man of La Mancha. ***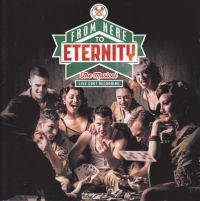 FROM HERE TO ETERNITY (Stuart Brayson/Tim Rice) (OV CD11 2CD Set Live). Tim Rice's solidly professional lyrics are the best thing about this "live" recording of the complete show that played six months in London. Based on James Jones' classic novel and the 1953 Oscar-winning movie, the story is set in Hawaii just prior to the bombing of Pearl Harbor in 1941, and revolves around two love affairs within the G Company barracks. With a big booming bass former Pop-Idol Darius Campbell stands out as the platoon sergeant Milt Warden and is particularly strong dueting with Rebecca Thornhill on the first act closer "More Than America", and with Robert Lonsdale on "Ain't Where I Wanna Be Blues". "Military Life" is a good character number for the GIs, while the escort girls bring loads of raunch to "You Got the Money". Also effective is the anthemic "The Boys of '41", which is sung as a backdrop to the bombing of Pearl Harbor. ***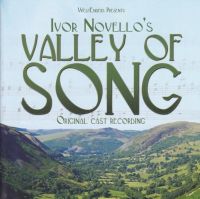 VALLEY OF SONG (Ivor Novello/Ronald Hanmer/Christopher Hassall) (VOS1). When Britain's beloved Ivor Novello died in 1951 he left the incomplete score to Valley of Song which in 2014, augmented with additional music by Ronald Hanmer, was given it's premiere performance by Finborough Theatre, London. The score is delightfully old-fashioned and reveals that Novello's melodic gift was with him until the end. Set in Wales on the eve of the First World War, the musical is a homage to Novello's homeland with a plot that revolves around a choir and the leading soprano's love affair with the choirmaster. "I Know a Valley" is highly memorable, as is the gentle 6/8 "Lanternlight", whilst "Those Were the Days" drips with nostalgia. Katy Treharne as the soprano scores with "Look in my Heart", the best of Hanmer's augmented material. Novello's World War 1 hit "Keep the Home Fires Burning" is used as a counterpoint on "Soldier Lad", while a bonus track features a choral version of Novello's World War 2 hit "We'll Gather Lilacs" (Perchance to Dream). ***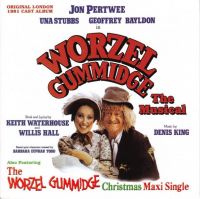 WORZEL GUMMIDGE – THE MUSICAL (Denis King/Keith Waterhouse /Willis Hall) (Stage Door STAGE 9007). Stage Door continue their London cast album series with this 1981 West End entry based on the successful UK television series which in turn was based on Barbara Euphan Todd's children's classic about a lovable scarecrow. Lionel Bart's Oliver seems to have been the blueprint for Denis King's (Privates on Parade) score with songs in a jaunty easy sing-a-long style. Jon Pertwee plays the Scarecrow with an endearing North Country accent, with co-star Una Stubbs turning in a feisty performance as Aunt Mary. Best songs are "Aunt Sally's Song", "Scarecrow Day", "In the Country" and "A Slice of Cake and a Cup O' Tea", which also features on the Christmas Maxi single included as a bonus track. ***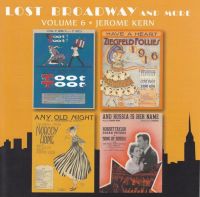 LOST BROADWAY AND MORE – VOLUME 6 * JEROME KERN (Original Cast OC-1399). Bruce Yeko continues his Lost Broadway series with this fine collection of early songs from Jerome Kern musicals. Kern, often called the father of musical comedy, worked with the some of the best lyricists in the business, Hammerstein, Fields, Dietz, Harburg and Wodehouse, to name a few, and all are represented on this disc. There are three first time recordings from the 1918 musical Toot Toot, and two different songs called "Have a Heart", one from the musical of the same name in 1924 and one from the Ziegfeld Follies of 1917. The gem of the collection however is the lovely "All Lanes Must Reach a Turning" (Dear Sir) with lyrics by Dietz. It's nicely sung by Kerry Conte and Michael Lavine, who also accompanies on piano. ***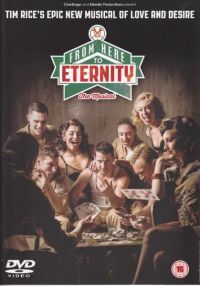 From Here To Eternity (Tim Rice/Stuart Brayson) (Universal OVDDV2).This musical, which was filmed live in London's Shaftsbury Theatre, will be very quickly consigned to the "B' grade musicals graveyard. Tim Rice and Stuart Brayson's adaptation of James Joyce's best-selling novel about GIs and whores in Hawaii before and during the bombing of Pearl Harbour in 1941 lacks humour, characters we care about and a decent score. It felt like an eternity watching it. Army brutalisation, gay bashing, murder and rampant sexuality feature in this long and laborious musical with by-the-numbers choreography. The cast sing well, but what they have to sing is barely memorable. Best sequences, and both from the second-act, are Robert Lonsdale (Prewitt) and Darius Campbell (Warden) with "Ain't Where I Wanna Be Blues", and "The Boys of '41" sung by the girls against the backdrop of the Japanese bomber attack. The movie's iconic nude scene on the beach between the Sergeant and the Captain's wife is recreated as the first-act finale on what looks like roster covered in fake sand. It's not the West End's finest moment! **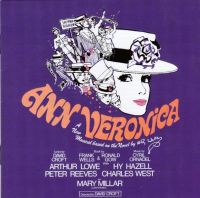 ANN VERONICA (Cyril Ornadel/David Croft) (Stage Door 9042). Stage Door continue their policy of rescuing "lost" British musicals of the last 50 years with the first CD reissue of 1969's Ann Veronica. Based on H.G. Wells' novel, it came after Half a Sixpence and is a sister to that show being in the same vein – a knees-up turn-of-the-century tale of a young middle-class girl rebelling against her tyrannical father and becoming a new woman. But Ann Veronica is nowhere near as interesting as Arthur Kipps, although she has some pleasant music to sing. Ornadel's score is professional but not in the same league as his Pickwick. Best tune is the title song, but Hy Hazell adds some much needed zest to several numbers, namely "Maternity", "Glad to Have You Back" and "Too Much Meat." ***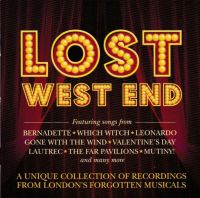 LOST WEST END (Various) (Stage Door 9041). This is a 21 track compilation of shows that mainly had limited West End runs and spans from 1976 to 2009. Shows include Bernadette, Which Witch, Leonardo, Gone With The Wind, Valentime's Day, Lautrec, Mutiny, The Far Pavilions and Prisoner Cell Block H – The Muscal, including songs by David Essex, Denis King, Charles Aznavour, Les Reed and Laurence O'Keefe. Performers include Alexander Hanson, Graham Bickley, Dollie de Luxe, Simon Burke, Meredith Braun and Essex. Best tracks are "Call Me Robin Hood" from Robin Prince of Sherwood, sung by Peter Howarth, "Like a Child" from Bernadette, sung by Miriam Stockley, "The World Was Changed This Morning" from Valentine's Day, sung by Alexander Hanson, and "The Souvenirs are Second Best" from Lautrec, sung by Mary Carewe. ***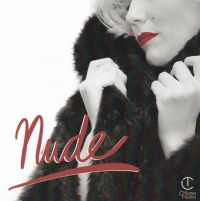 NUDE – BENEATH THE BEAUTY SPOT (Various) (Citizen Theatre). This 5-track CD was sold at Melbourne's new Alex Theatre during the recent run of Nude, a cabaret show that purportedly explored the songs and stories of one of Hollywood's greatest female stars, Marilyn Monroe. A one-woman show, it starred Carina Waye as Monroe with Trevor Jones accompanying on piano. Songs include "Diamonds are a Girl's Best Friend" and "Bye Bye Baby" (both from Gentlemen Prefer Blondes), "I Wanna be Loved By You" (Some Like It Hot), "My Heart Belongs to Daddy" and "Incurably Romantic" (both from Let's Make Love). Waye's vocals lack charisma and warmth and are uncertain on all tracks. Jones does better on accompaniment, but this is very average all round.*