Writing and Staging A New Musical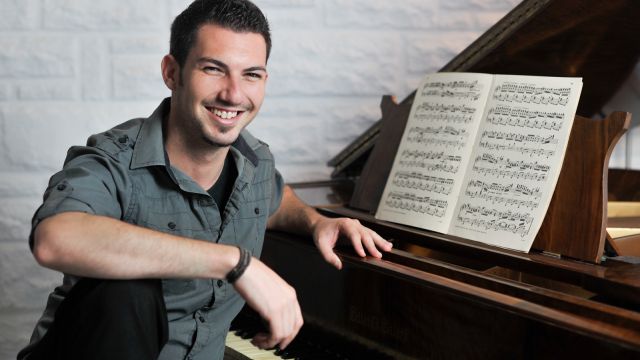 Sydney composer and lyricist Jye Bryant has produced a handbook for people writing a new musical. The secondary school teacher and youth worker has a passion for creating new musicals and the book shares his experience in getting nine productions to the stage. Despite the wipe out of 2020, Jye has had a premiere musical staged this year by a community theatre company and a professional production is now in rehearsal.
Stage Whispers: What have you been doing on your own musical projects this year?
Jye Bryant: Despite a Covid-induced border closure, through the wonder of technology I was able to watch the Queensland premiere season of my musical Captain Moonlight, produced by the talented people at Redcliffe Musical Theatre. My musical The Things I Could Never Tell Steven is going ahead at the National Theatre in Parramatta in November (its seventh production). And I have held a music/band workshop for a new musical I am composing the music for - The Oldest Profession.
Stage Whispers: Why did you decide to write Writing & Staging A New Musical?
Jye Bryant: After writing and staging a number of my own original musical theatre productions (and developing the necessary documents and processes that go with it), I decided to share those tips and templates with fellow writers who were often reaching out to ask advice. I've learned that when it comes to 'Show Business', creative people often know how to make the 'show' but no one really ever learns about the 'business' that's required to get it from the page to the stage. Creative people often fumble along in the writing and staging processes so I've provided a lot of my own checklists, tips and templates that they'll need to give them the confidence to produce their own original musicals.
Stage Whispers: What is the scope of Writing & Staging A New Musical?
Jye Bryant: A large part of the book is dedicated to staging new musicals. It features a lot of the checklists and templates required. From sample budgets to rehearsal schedules to job descriptions. There is no sense in reinventing the wheel.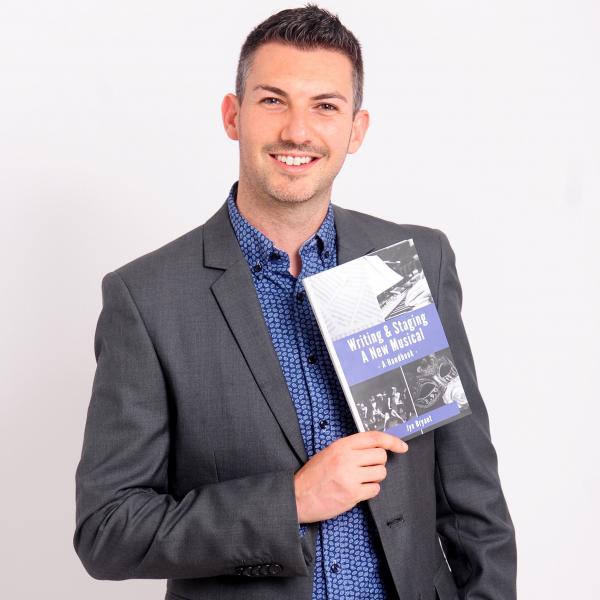 Stage Whispers: What lesson do you share in the book that you wish you'd known before you started creating your own musical theatre pieces?
Jye Bryant: The importance of workshopping and developing new musicals. So often we imagine that writers write perfectly complete and flawless shows that translate beautifully to the stage. As I've come to learn, this is rarely the case. Some of the most well-known musicals became almost unrecognisable after being workshopped and developed. Titles change, songs are cut, characters evolve, scenes are moved - this is the nature of musical theatre writing.
Stage Whispers: What do you hope someone will take away from Writing & Staging A New Musical?
Jye Bryant: I hope Writing & Staging A New Musical gives creators the confidence and skills to stage their own new musicals. I hope it inspires them to take the courageous leap from their isolated home studio to a live theatre space.
Click here to read an extract and purchase Writing & Staging A New Musical