All That Chicago Jazz for Engadine
For over a decade musical societies all over the country have eagerly awaited Chicago'sreturn to the list of available shows. Therefore, it's no surprise that the 2017 What's On listings see Chicagorecurring almost as much as the newer hits, Wicked, Legally Blondeand The Little Mermaid. So what is it about this Kander and Ebb classic that makes it so popular?
"When choosing a show there's a magic trifecta that all community groups are looking for; you want a show people know, a show people want to do, and a show people want to see," says Sue Bunt President of EMS, and director of its current production Chicago. "Chicagoticks every box of that trifecta."
The central element to this magic trifecta is a show's ability to sell tickets, and Chicagois guaranteed to do this. Its public appeal was reinvigorated with Rob Marshall's 2002 film adaptation. The film brought Kander and Ebb's irresistiblescore to the mainstream and all of the sudden show favourites like "All that Jazz", "Roxie" and "When You're Good to Mama" worked their way into popular culture.
The film also reminded audiences of musical theatre's power to tell the captivating stories of complex characters. Velma, Roxie, Mama and Billy are iconic characters, however, the show allows each company to cast in its own unique way. Director Sue Bunt believes that, "the show has no limits in regards to casting; in every role there is scope for interpretation and this extends from how to deliver each line to the age and race of each character."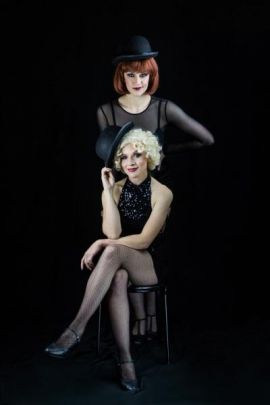 With great songs and great characters, it's no wonder that the Chicagodraws performers in. However, arguably, the biggest draw card for performers is the dancing and choreography. Chicagohas always been a bucket list show for choreographer, Craig Nhobbs. "The iconic Fosse styling of this show transcends generations and I still find his style relevant even today. It's been an absolute joy to work with the cast of our production to recreate and reimagine this brilliant musical while paying homage to the original style while choreographing brand new material."
But surely, every show has a limit in regards to how often it can be performed? Won't even great shows like Wickedwill get old and tired from being performed too often? Lizzy Cross who plays Roxie believes that part of Chicago'sappeal is that it has no set formula. "There's more than one way to stage and interpret the show. For example, you can choose to completely embrace the vaudevillian style, or you can choose to be more realist, or you can flirt with a line that fits between the two." And, it's true, unlike shows like Wicked orLegallyBlonde, Chicagooffers production teams and audiences an opportunity for something different.
EMS promises its 2017 production of Chicago will offer something different while allowing audiences to enjoy the glitz, glamour and story of the Chicago's characters, songs and dances.
Chicago will be performed at Engadine Community Centre from October 20 - 29. For more information please visit www.engadinemusicalsociety.com.au
Photographers: Meg Day (rehearsal image) and lukeography.
More Community Theatre Reading