Beauty and the Beast to Enchant Miranda
After capturing the hearts and imagination of more than 35 million people worldwide, the magical love story of Disney's Beauty and the Beast is making a return to Miranda Musical Society in Sydney's south.
With brand new sets conceived by director Garth Saville and constructed by Bob Peet, lavish costumes by James Worner and an orchestra under the baton of Valerie Hull, this family favourite promises to be a winner for the company, filled with charming characters and production numbers which come to life with favourite songs including "Be Our Guest", "Gaston", and the Tony award-winning titular song, "Beauty and the Beast".
Choreographer Tracey Blankenship rounds out the production team with Rachel Thomas assisting Garth Saville with directorial duties.
As the tale goes, Belle, a bright and beautiful book-lover with an adventurous heart is living in a small French town with her beloved father when she is captured and imprisoned by a mysterious Beast in his enchanted castle. There, she learns of a wandering enchantress who cursed a vain prince who must now learn to love and be loved in return. Befriending talking clocks and candlesticks, chipped teacups, and dancing feather dusters, Belle learns to look past all that meets the eye as she and the Beast form an unlikely friendship.
Miranda Musical Society are presenting this Disney classic in the Sutherland Entertainment Centre and aiming this production squarely at families. Director Garth Saville says that "in this production we have scaled down the set to bring focus to the score and larger than life characters that are portrayed by some of community theatre's finest actors. Whilst this production will still have all the magical elements and stunning costumes usually associated with the show, I really want the audience to connect with the wonderfully warm and lovable characters who essentially drive the show."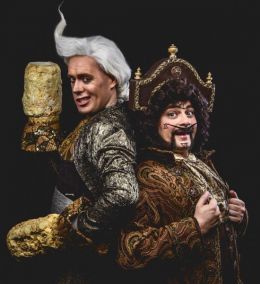 Gavin Leahy, starring as the Beast, is excited to perform in a magical love story, which also serves as a reminder that there is more to people than meets the eye.
Anne-Marie Fanning returns to MMS to play Mrs Potts. Anne-Marie relates to her character, as both are mothers to only sons. "Mrs. Potts has such a heart-warming relationship with her son, Chip, while also acting as a calming influence in the castle's household, keeping her fellow enchanted objects in line!" Anne-Marie said.
Lachlan O'Brien, playing Lumiere, has certainly proven his love for the musical, with this performance marking his fourth appearance in a Beauty and the Beast cast. Lachlan played The Beast for Rockdale Musical Society (2010), Gaston for Miranda Musical Society (2012) and Lumiere for Strathfield Musical Society (2015)!
When asked about his character, O'Brien said that Lumiere is "cheeky, suave, outrageous, ostentatious, he's playful and wilful, and downright hilarious." O'Brien is excited to lead this wonderful cast in what he calls "the best number in the show", "Be Our Guest." Appearing alongside O'Brien is Lumiere's trusted and authoritative companion, Cogsworth, played by Nathan Farrow. Farrow describes Cogsworth as "a stuffy, overwound fusspot, yet because he truly cares and has a heart, he's still lovable."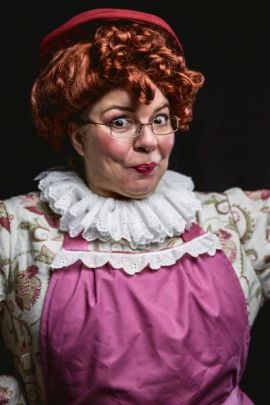 A long-time dream of playing Belle is being realised for Hannah Garbo who believes her character is not only courageous, intelligent, and gracious, but also "plays a pivotal role in getting the key message across that true beauty derives not from our appearance, but from how we treat others".
Adele Gillies plays Madame de la Grande Bouche, a one-time operatic diva turned wardrobe! Gillies is excited to combine opera and musical theatre to perform this larger-than-life, passionate character.
Above all, musical director Valerie Hull put it best when she commented that this production promises to deliver a "magical tale for the whole family, with amazing characters singing and dancing in equally amazing costumes towards an enchanting ending. What's not to love?"
Beauty and the Beast, presented by Miranda Musical Society, plays at the Sutherland Entertainment Centre 21 to 25 March 2018. Tickets - www.mirandamusicalsociety.com.au
Photos courtesy of Lukeography & HeyMish PR
More Reading