A Chat About Holding The Man
Trent Gardiner and Hannah Lehmann from the cast of Lane Cove Theatre Company's upcoming production of Holding the Man, interviewed each other recently and Stage Whispers was a fly on the wall.
Trent: Who is your acting inspiration?
Hannah: Many things inspire me, not just actors. Anyone who is truthful in their work and wants to give themselves. Everyday people and moments inspire me. Actors l love are Michael Shannon, Julianne Moore, Colin Firth, Ralph Fiennes, Meryl. I am also inspired by the teachings of Howard Fine.
Trent: Who is your favourite character that you are playing in HTM?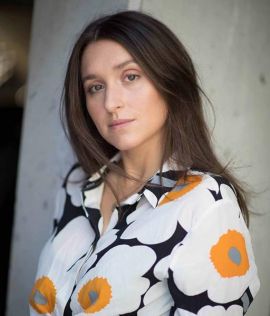 Hannah: I have a very soft spot for the NIDA teacher.
Trent: What is your acting spirit animal?
Hannah: A true HUMAN!
Trent: What is your ultimate role to play?
Hannah: I love playing melancholy roles, so anything written by Tom Ford or Paul Thomas Anderson would be a riot. But l'd love to play a role that would require a lot of physicality too.
Trent: What piece of advice would you give to your 18 year old self?
Hannah: Start early – your passion is clear, follow that gut instinct. Material possessions are not important – relationships and art are.
Trent: Favourite Karaoke Song?
Hannah: 'Never Tear Us Apart' by INXS. Now your turn, Trent! What's the best performance you have ever seen?
Trent: My first memory of a memorable performance was an STC production of Two Weeks with the Queen in the early 90's. On Broadway – Peter and the Starcatcher, Next To Normal. And Griffin Theatre Co's production of Holding The Man.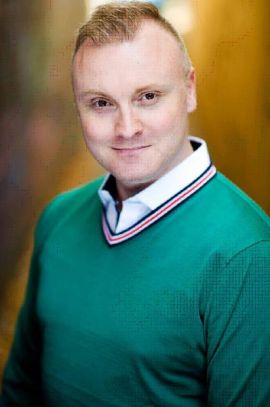 Hannah: Who is your favourite character that you are playing in HTM?
Trent: I have a soft spot for both of the dad roles – Bob and Dick. Woody is also a lot of fun.
Hannah: Why is performance important to you?
Trent: I see performance as a way to express myself. A way to escape from everyday life and express yourself through the lives and loves of other people. Bringing words to life off a page is a wonderful opportunity to be given.
Hannah: What director would you most like to work with?
Trent: Clint Eastwood or Woody Allen.
Hannah: Best piece of advice you have ever received?
Trent: Listen to the song of life.
Hannah: Favourite show tune?
Trent: 'Defying Gravity' from Wicked or 'Transformation' from Jekyll and Hyde.
HOLDING THE MAN by Tommy Murphy (adapted from the novel by Timothy Conigrave)
11-26 August at The Performance Space, St Aidan's, 1 Christina Street, Longueville.
Visit www.lanecovetheatrecompany.com or www.trybooking.com/PUXO
More Community Theatre Reading