Disney's Mulan Jr for Phoenix Theatre
Phoenix Theatre (WA) will host the beloved Disney classic Mulan Jr at Hamilton Hill Memorial Hall in March 2018. Defying the village matchmaker, Mulan takes up arms and disguises as a boy in order to spare her father from having to serve in the army. The Huns have invaded, and it is up to the misfit Mulan and her mischievous sidekick Mushu to save the Emperor!
The show features local LESMURDIE actor Ebony Uetake as the empowered Mulan. Uetake chose to be a part of the show because she loves Disney, which was always very prominent in her childhood. "Mulan was intriguing because she one of the only female heroines' I resembled, and portrays a resilient and empowered young lady which is something I strive for."
When asked about her character, Uetake explained,"She is known to be clumsy, however is also resilient and determined. I enjoy playing her because she strives to beat the odds set against her and is discovering herself, which we can all identify with."
Director Jayde Clark had this to say about working on a youth production, "The kids are sensational, incredibly talented and so hard working.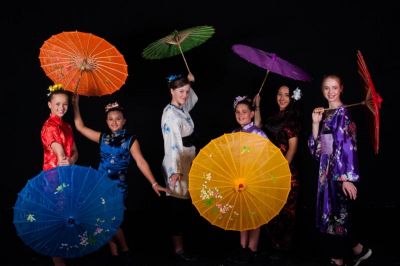 "They are trying hard and supporting each other. The first month of rehearsal the cast would come in and sit down in complete silence and not say a word to each other, they were so nervous. Now it is so amazing to see all the friendships that develop and how they help and support each other to learn or remember what is happening as we have a cast age range from 8-18 years. They are funny, sweet, creative, hardworking and such fun to work with."
The main challenge, according to Uetake, will be the quick changes and keeping up her 'manly' voice. She also went on to say, "I have very much enjoyed my time working with the cast and crew, we have a lot of laughs at rehearsals. The production team are amazing; I have worked with Jayde (Director) before but as a fellow cast member. Sam (Vocal Coach), Jayde and Rachel (Choreographer) are all lovely and can give tough love and instruction when needed. They really do want the best for our cast. I feel we are creating a great and entertaining show."
Jayde Clark has been with Phoenix Theatre for over 6 years and though this is her first youth production there, it is certainly not her first time directing. When choosing to direct the show she said 'Mulan is my favorite Disney movie. I love the story, about a woman empowering herself to be equal to men in her life, even though she may go about it a different way. The music is fun and catchy.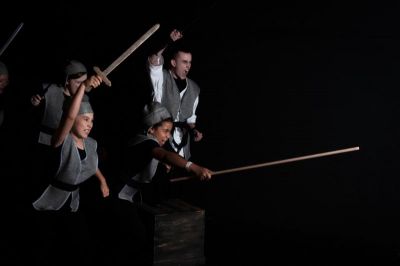 Disney Mulan Jr. plays on 9th, 10th, 15th, 16th, 17th, 22nd, 23rd & 24th March 2018 at 8pm
10th & 24th March 2018 at 2pm.
Tickets for "Disney Mulan, Jr." are priced at $25 Adult, $22 Concession & $18 Child and can be purchased online at www.phoenixtheatreinc.com.au.
Phoenix Theatre is located in Hamilton Hill at Memorial Hall 435 Carrington Street.
The show is approximately 60 minutes, with no intermission.
Photographer: Jarrad Sharman of JS Photography & Imaging.
More Reading