EMS Will Rock You at Sutherland
When you walk into EMS' rehearsal hall, a unique energy hits you. It's five minutes before the cast and production team start a run of their next show, We Will Rock You, and the room is abuzz and a hive of activity.
While Emma Taviani (Scaramouche) and Andrew Fabris (Galileo) belt out 'Hammer to Fall,' Tanya Boyle (Killer Queen) and Brad Facey (Khashoggi) are reworking a scene with director, Meg Day. Meanwhile, in the corner of the room the Teen Queens practise their choreography to 'Somebody to Love,' and outside, ensemble members review the movements to 'Radio GaGa.'
Within minutes, this Stage Whispers' reporter knows one thing for certain: everyone wants to be here. Everyone loves this show.
Day describes it as the magic of We Will Rock You. "The show has this magical way of creating enthusiasm and energy. You just have to mention the show to someone and their face lights up; it doesn't matter if they're a musical theatre fan, a rocker, or someone who just likes music, people are genuinely excited when they hear about it."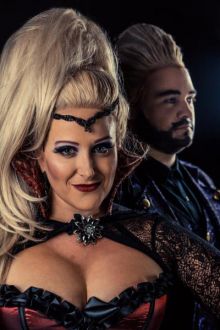 This excitement has led many Sydney community groups producing WWRY in 2018 as well as bringing EMS one of its strongest casts in recent years. So what it is about WWRY that led some of community theatre's strongest to performers to EMS this May?
For Emma Taviani, it was the music, "when the music is this good, you just can't pass up an opportunity to get involved. I saw the show back in 2004 and just loved it. My Dad introduced me to Queen when I was a kid and I knew a fair few songs of theirs but WWRY introduced me to so many more!"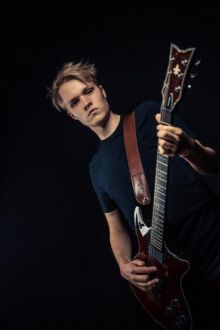 "It's my parents' favourite show, so I really wanted to be in it for them" says Tanya Boyle. "But I was also really excited to do a show with amazing music that hasn't been done in this area before."
However, it's not just the Queen's music that appeals to the cast, for Brad Facey, it's also the characters. "I've loved the show ever since I saw it and I've always wanted to play Khashoggi. Not only does the role have great songs (A Kind of Magic and Seven Seas of Rhye), but it also has so much scope to develop a really fun, comedic villain."
Boyle was also drawn to the opportunity to create a character, "I'm really excited to be able to create my own version of Killer Queen and not just copy the professional versions I have seen."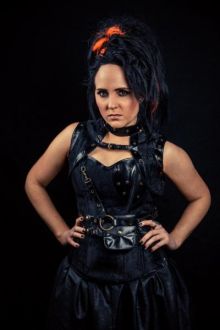 Director Meg Day says that drawing out the story and characters from Ben Elton's script and Queen's music was really important. "It would be so easy to just stage a rock concert, but we really wanted to create a story that featured characters that had dimension and depth. It's been a lot of fun working with the cast and interpreting and developing the one-dimensional characters into more complex individuals, with their ownmotivations, desires and flaws."
The EMS production is also using costumes, set and projections to bring the world of the iPlanet to life. "One of the things, I was most excited about was having the opportunity to create a dystopian world on stage," says Day. "We have borrowed elements and aesthetics from contemporary dystopian films likeThe Hunger Gamesto create a very clear picture of what living on the iPlanet is like, and why Galileo and Scaramouche are so determined to escape it."
With only 3 weeks to opening night this energetic cast and production team promise to deliver a show that will truly rock the Sutherland Entertainment Centre.
We Will Rock You will be performed by Engadine Musical Society from May 16 - May 20 at the Sutherland Entertainment Centre. For information or to book tickets visit www.engadinemusicalsociety.com.au.
More Reading
Community Theatre Seasons 2018