Hello, Dolly! Hello, Miranda!
Miranda Musical Society is bringing Hello, Dolly! to the Sutherland Entertainment Centre for a limited run of six performances this September. Hello, Dolly! which was first produced by David Merrick for Broadway in 1964, with lyrics and music by Jerry Herman, follows Mrs "Dolly" Levi, an eccentric widow who brings love, life and chaos to everyone she meets. Dolly is a socialite turned matchmaker, finding love for "half-millionaires" and artists.
Bringing Dolly to life in this modern reproduction is Sydney Musical Theatre mainstay Michele Lansdown (The Drowsy Chaperone, Sunset Boulevard). "I feel so lucky to have the opportunity to play one of theatre's great ladies," says Michele. "She's so much fun to bring to life, and of course I get to sing some great numbers, particularly 'When the Parade Passes By.'"
Providing a foil for Michele's whirlwind Dolly is the curmudgeonly Horace Vandegelder, played by well-known Sydney performer Christopher Hamilton (Man of La Mancha, Sweeney Todd). Horace is a gruff widower who falls under Dolly's charm.
"Dolly is a "perfect" show," Christopher comments. "It has everything. Good music a humorous plot. It's a feel good show. As well as the title song 'Hello, Dolly!', all the songs are great tunes. You'll leave the theatre feeling great!"
Christopher has appeared in many musicals and plays in both professional and community theatre including performing as Sweeney in Sweeney Todd, Andre in The Phantom of the Opera and Vernon in Their Playing Our Song.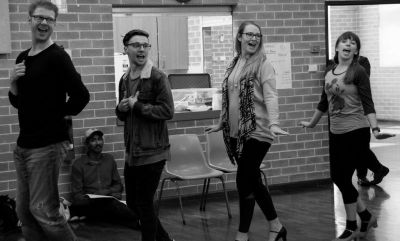 Michele and Christopher have in fact played together in various shows for the last twenty years. Starting when Christopher played Perchick to Michele's Hodel in Fiddler on the Roof, they have gone on to share the stage in many more shows including A Little Night Music, Irene, The Most Happy Fella, Dirty Rotten Scoundrels and Hatpin.
Most recently, this leading musical couple performed opposite each other in a production of Stalker the Musical in New York. Speaking of their latest opportunity, Christopher quipped "Of course it's a treat working with Ms Lansdown again, we make a great team."
Director Diane Wilson (Dusty, The Secret Garden) also finds delight in the timeless message of Dolly: "It urges us to leap into the unknown, to find love, to infuse our lives with the same spirit and bravery that drives Dolly Levi to overcome her grief 'before the parade passes by.'"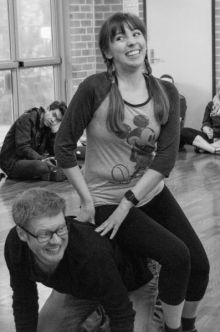 Hello, Dolly! will feature choreography by Edward Rooke (The Secret Garden, The Boy from Oz, The Best of Times) who says of the production, "I wanted to choreograph Hello, Dolly! because of the traditional Broadway style of choreography and to work with a larger ensemble to create big production numbers".
Hello, Dolly! is the winner of 10 Tony Awards and with a record breaking number of Broadway performances in its inaugural run, it was the longest running Broadway musical at that time. The longevity of this musical production comes as no surprise to the cast or crew. "The recent spectacularly successful revival of this production on Broadway shows that Hello, Dolly! really stands the test of time," comments Michele Lansdown.
"I think it's popular because of its traditional story, score and values. It has all the qualities of a big Broadway show," adds choreographer Edward Rooke.
Musical Director Dean Turner says, "Our leads are all magnificent vocalists and I can't wait to hear them sing this beautiful score with my orchestra!"
Industry legends Bob & Cot Peet have designed a brand new lavish set for this production. Diane said, "Bob brought in a model of the set recently and it looks incredible! Add to that a brand new set of costumes made exclusively for this production by the amazing James Worner, and all the elements are there for a truly spectacular show."
With such beloved classics as 'Put On Your Sunday Clothes', 'Ribbons Down My Back', 'Before The Parade Passes By', 'It Only Takes A Moment' and the titular 'Hello, Dolly!', this is a a feel-good, uplifting show.
DATES:
SEPT 13- 17, 2017
VENUE:
SUTHERLAND ENTERTAINMENT CENTRE
BOOKINGS:
www.mirandamusicalsociety.com.au
Phone: (02) 8814 5827
More Community Theatre Reading