Key Change
Community Theatre companies from across Sydney will join forces Saturday September 2 at The Sutherland Entertainment Centre for Key Change, a concert in support of suicide awareness.
In August 2017, nine Sydney musical theatre societies - along with some of Sydney's finest musical theatre performers and musicians, came together at the Sutherland Entertainment Centre for a concert to both raise awareness and reduce the stigma of mental illness and suicide.
The catalyst for the group of people who came together to put this event on, was the tragic passing of James "JJ" Jonathon, a 27-year-old young man who was very much loved and respected among his peers in the musical theatre community. James was hiding a personal battle with depression and took his own life in April of 2016.
Committee chairman of Key Change, Andrew Symes said "As a community we felt we had to do something".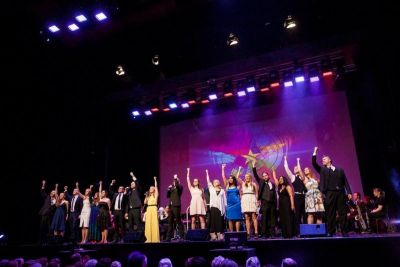 "If we can learn anything from the tragedy of losing James, it is that we need to look deeper than people's public persona, connect with each other emotionally, raise people up rather than put people down and never take for granted the fragility of life and how quickly it can be taken away". It's also important to note that as a collective of creative people, we may be more prone than most to mental health issues and we wanted to address this in a non-stigmatising, safe and educational way".
The committee are now in full swing with preparations for this year's concert September 2, 7:00 at The Sutherland Entertainment Centre.
The successful formula from last year remains, with Community theatre groups from all over Sydney presenting a huge and varied range of popular musical theatre items, accompanied by an all-star orchestra, on the Sutherland Entertainment Centre stage. "The response to last years event was truly overwhelming, with the Sutherland Entertainment Centre completely sold out on the night!" said Sue Bunt.
"This year we have had an overwhelming response from performers across Sydney, who have offered to perform at this year's concert, this September 2, 7:00 at The Sutherland Entertainment Centre. The line up is very exciting!" .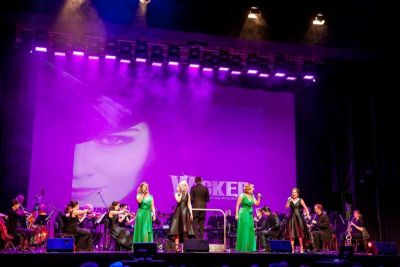 There will also be a discussion panel, at this year's event, as well as important discussions around how we can "keep the conversation going" around mental health issues in our community. ​​​
James's sister Koren, who last year spoke about the impact of his death on her family, said "In 2017 the concert will strive to build on last year. Our aim is to establish a regular means of helping those within our ranks who need our support and must know that they are not alone".
​This year the committee changed the name of the event from last year's "A conversation worth having" to "KEY CHANGE" to better reflect the musical elements of the event.
​With 12 musical theatre societies and companies represented who are performing numbers from shows including Chicago, Wicked, Catch Me if you Can, Hello Dolly, Spamalot, Shrek, Dreamgirls, In the Heights, Bonnie & Clyde, 9 to 5, Candide, RENT, Superstar, Little Mermaid & Jersey Boys, the committee is promising a night of wonderful entertainment with some terrific prizes also on offer from generous sponsors. ​​
Miranda Musical Society patron and musical theatre superstar Geraldine Turner will be performing a number from Sunset Boulevard, and industry legend and great supporter of young musical theatre performers, Bev Kennedy will be performing a number from The Bakers Wife.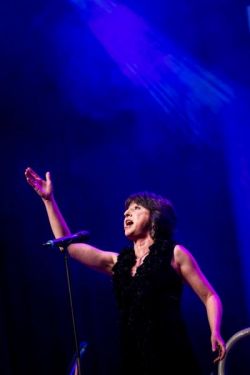 All funds raised from KEY CHANGE will be donated in equal parts to beyondblue and mindDog
The Key Change concert is proudly supported by Stage Whispers.
KEY CHANGE
Sutherland Entertainment Centre, Eton Street, Sutherland
Saturday September 2, 7:00pm
www.keychange.net.au (ALL TICKETS $25)
PARTICIPATING COMPANIES
The Arcadians Theatre Group
Bankstown Theatre Company
Blackout Theatre Company
Blue Mountains Musical Society
Canterbury Theatre Guild
Chatswood Musical Society
Engadine Musical Society
Manly Musical Society
Miranda Musical Society
Rockdale Musical Society
Shire Music Theatre
The Regals Musical Society
More Community Theatre Reading