Leap of Faith on Sydney's North Shore
North Shore Theatre Company (formerly Chatswood Musical Society) presents Broadway Musical Leap of Faith at The Independent Theatre, North Sydney from 5 to 14 October.
Leap of Faith features music composed by eight-time Oscar winner - responsible for all-time classics Disney's Beauty and the Beast, Little Shop of Horrors and Disney's The Little Mermaid.
Tony award nominated musical Leap of Faith is based on 1992 film of the same name that starred Steve Martin and Debra Winger. It tells the story of 'Reverend' Jonas Nightingale, a part-time reverend and a full-time con artist, who is travelling with his ministry. When his bus breaks down in the middle of a small drought-ridden Kansas town, Jonas plans an impromptu revival to take the entire town for a ride in three short days. Nightingale pitches his tent but the town's sheriff Marla McGowan is determined to stop the charismatic con man from taking the people's money.
Director of NSTC's production of Leap of Faith Chapin Ayres fell in love with the show while visiting New York six years ago. "I saw Leap of Faith on Broadway in 2012 not knowing anything about it, and I just fell in love with the music and heart of the show immediately," she said. "It has the perfect balance of being both funny and touching, and each character is crafted perfectly.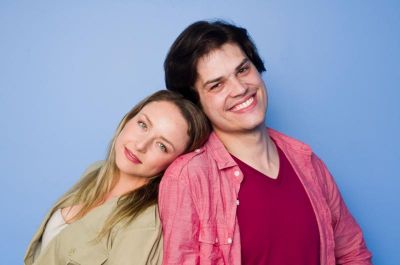 Ayres is also President of NTSC and feels Leap of Faith is a seamless addition to the company's niche - producing new and different musicals. "We are presenting shows that either have not been done before in Australia or have a wonderful book," she said. "We steer away from popular musicals that many community theatre groups love performing and instead offer audiences a show they've never seen before."
Can the ultimate cynic take a real leap of faith? Leap of Faith offers a moving tribute to the power of inspiration and love. Ayres said audience members who think they are coming to get 'preached at' will get a good surprise. "Leap of Faith is not about religion, it's about your own personal belief systems and whether you believe miracles really can happen," she said. "I think we have all met someone like Jonas at some point in our life – cocky, gifted, persuasive, good looking – he's like that 'bad boy' that every girls wants in their teens but we know are flawed and in terrible emotional trouble."
Can love and a miracle save a sinner?
PERFORMANCES
Friday 5 October at 7:30pm
Saturday 6 October at 2:00pm & 7:30pm Wednesday 10 October at 7:30pm
Friday 12 October at 7:30pm
Saturday 13 October at 2:00pm & 7:30pm Sunday 14 October at 3:00pm
LOCATION
The Independent, 269 Miller Street, North Sydney, NSW
TICKETS
www.northshoretheatrecompany.org/leap-of-faith
PRODUCTION TEAM
Directed by Chapin Ayres
Musical Direction by Andrew Beban Choreography by Olivia Cathro
CAST
Mateo Morchio as Jonas Nightingale
Michaela Leisk as Marla McGowan
Taggie Ennis as Sam Nightingale
Rachael Gillfeather as Ida Mae
Carmel Rodrigues as Ornella
Grant Loxton as Isaiah
Nile Sturzaker as Jake McGowan
Featuring: David Berry, Julia Brovedani, Lachlan Ceravolo, Cassandra Gorman, Tim Martin, Kate Mannix, Claire Miller, Kate Reynolds, Rosiey Rodriguez, Samira Zaarour.
More Reading