Mr Bailey's Minder at Cronulla
The August / September 2018 production at Arts Theatre Cronulla, directed by Natalie Banach, is Mr Bailey's Minder, by Sydney playwright Debra Oswald.
Leo Bailey is one of Australia's greatest living artists, but at this late stage in his life exhibits the destructive effects of a life of excessive alcohol and cynicism. With his house disintegrating along with his body after a lifetime of abuse, Leo oscillates between vitriol and pathos.
Leo's daughter Margo, from one of his many marriages, is the only one of his children prepared to help, but she does so resentfully. The reason for her cold attitude towards her father is ultimately revealed, but in the meantime, she hires yet another minder for Leo, this time the indomitable Therese, fresh out of prison and determined to make a success of this job.
This is a tough play to watch at times, with Leo not easy to like. But with the help of Therese, we see a softer, more human side to this damaged soul. The play also has its lighter, more frivolous moments and includes some heart-warming relationship scenes between the irascible Leo and his patient minder, with preview audiences expressing their sympathy and compassion for Leo – and admitting to shedding a few tears.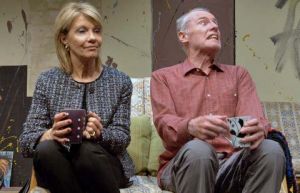 Graham Egan and Angela Gibson play the lead roles, supported by Lynda Leavers and David Wrightson. The play opens on Friday 3 August and runs till Saturday 8 September. Performances are on Wednesdays, Fridays and Saturdays at 8pm, with three Sunday afternoon matinees. Tickets are $28/$25 can be booked online via the theatre's website: www.artstheatrecronulla.com.au
Cast:
LEO Graham Egan
THERESE Angela Gibson
MARGO Lynda Leavers
KARL/GAVIN David Wrightson
Photos: Port Hacking Camera Club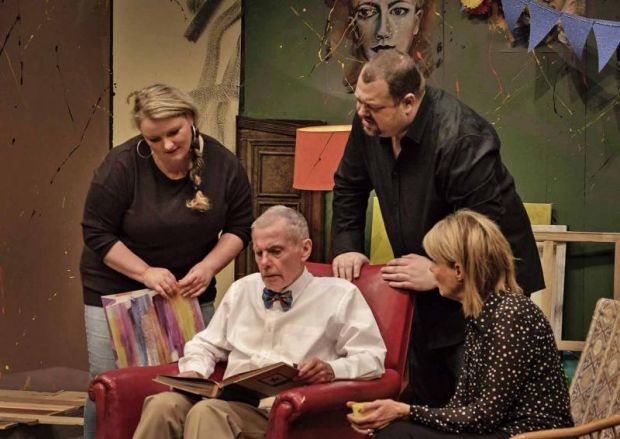 More Reading