Premiere Re-opens Arts Theatre Cronulla
The Arts Theatre at Cronulla re-opens after extensive renovations that modernise the facilities and showcase the historic bones of its heritage building. The first play for 2018 is a Southern Hemisphere premiere performance of a brand new play by Robin Hawdon, Coup de Grace, whichhas only been performed once before, in Germany.
Coup de Grace play is set At the Cannes Film Festival, the most glamorous of all cinema occasions. In the Riviera Hotel, the body of a beautiful film star lies prostrate. A hooded jewel thief breaks in and discovers her. A man bursts in and assumes the thief is the murderer. Another man enters and assumes another story. The film star wakes from her blackout and assumes a third story. The hotel manager arrives and attempts to make sense of all the stories.
A huge film premiere is looming, a diamond necklace has gone missing, scandalous affairs are about to hit the headlines, and everyone appears to be trying to murder someone while blaming everyone else. Never has the Riviera seen such a dastardly sequence of events. Never has Hollywood created such a catalogue of criminal conspiracies.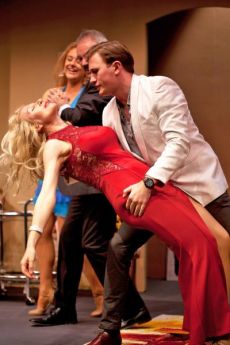 Could real life ever be like this, or are show-biz temperaments simply running out of control? Bring down the curtain!
The play opened on 11 May and runs till Saturday 16 June December. Performances are on Wednesdays, Fridays and Saturdays at 8pm, with three Sunday afternoon matinees. Tickets are $28/$25 can be booked online via the theatre's website: www.artstheatrecronulla.com.au
Director: Tom Richards
Cast:
Grace: Margareta Moir
Jimmy: James Phipps
Adam: Luke Austin
Oscar: William Jordan
Hailey: Indianna Dimmer
Boniface: Bill Ayers
Photo credit: Port Hacking Camera Club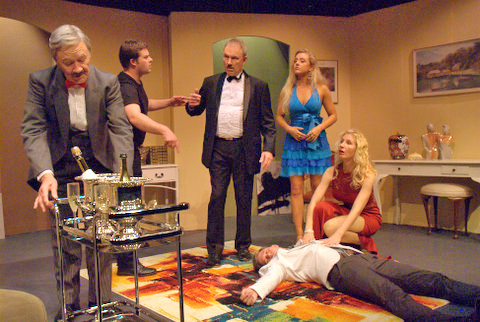 More Reading