Shaw's Pygmalion for Limelight Theatre
GEORGE Bernard Shaw's most popular play – the inspiration for the musical My Fair Lady – plays at Perth's Limelight Theatre in October 2017.
Directed by Jacob Turner, Pygmalion is the classic story of a young, lower-class Cockney girl who, in a short time, is transformed into a refined lady of the upper class.
The play, first performed in 1913, lampoons the British class system of the day and provides countless comedic moments.
In addition to being the inspiration for My Fair Lady, there have been countless modern parodies including episodes of The Simpsons.
"The biggest challenge is remaining true to the original concepts while also trying to incorporate my own distinct vision for the production," Turner said.
"I have a fantastic cast and production crew who are intently focused on putting together the best possible adaptation of Pygmalion, which has created a great atmosphere and made my work to this point a pleasure."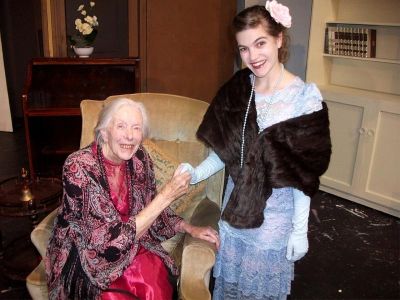 First performing at Limelight Theatre in 2012's Sunset Boulevard, Turner has also appeared in Hairspray, Pride and Prejudice, The Darling Buds of May and Skylight.
In 2013, he appeared in Two Weeks with the Queen at Stirling Theatre.
"Shaw's writing, particularly his use of language and characters in Pygmalion, are what initially inspired me to direct this production," Turner said.
"His sharp wit and clearly-defined characters make his vision very clear.
"I was also looking for a new personal challenge after acting for many years and Pygmalion seemed the logical choice for me."
Pygmalion plays at 8pm October 12, 13, 14, 18, 19, 20 and 21 with a 2pm matinee October 15. Tickets are $21, $18 concession– book at www.limelighttheatre.com.au or on 0499 954 016 between 9am and midday, Monday to Friday.
Limelight Theatre is located on Civic Drive, Wanneroo.
Images: Pygmalion features Owen Phillips (Henry Higgins), left, Emily Botje (Eliza Doolittle) and Gino Cataldo (Colonel Pickering) & 89-year-old Ursula Johnson (she turns 90 during the season) as Mrs Higgins and Kailtin Okely as Clara Eynsford Hill, in George Bernard Shaw's Pygmalion.
More Community Theatre Reading