Side Show The Musical For Adelaide
The Hills Musical Company is a small Adelaide hills musical theatre company with a 45-year history that includes an impressive pedigree of awards. Its latest production, Side Show the Musical is based on a poignant true story. Lesley Reed reports.
It takes a brave playwright to write a musical about so-called 'circus freaks' and with today's world being very aware of the rights of people with disabilities, it must surely be an equally bold company that stages the show. The experienced people at Adelaide's Hills Musical Company are about to be that courageous, with their latest production Side Show the Musical.
Book and lyrics are by Bill Russell, with music by Henry Krieger.
The musical is based on the true story of conjoined twins Daisy and Violet Hilton, who, like other such twins in those times were described as 'Siamese twins'. The young women were very different in their hopes and dreams and famous for their 'freak show' performances in the 1930's era. It was a time when that style of show was popular and little regard was given to the rights and feelings of people forced by circumstance to expose their disabilities on the world stage for the bizarre enjoyment of others. The narrative of the musical focuses on the twins' search for personal happiness as they star on the Orpheum Circuit.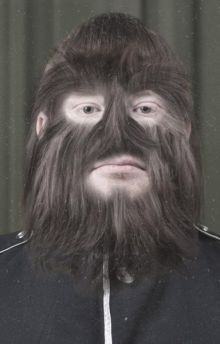 Director Amanda Rowe believes there are very good reasons for producing the show now. Despite being set in the 30's, the musical is highly relevant today, because a sense of isolation is common for those feeling lost, alone, or 'different' in our fast-moving, self-obsessed society.
It is also timely to present the show so soon after the popular recent movie The Greatest Showman. 'The musical is a reminder of the importance of accepting and celebrating what makes us unique,' Rowe says. 'Side Show encapsulates what has been so beloved with The Greatest Showman film, reflecting upon the place that people who are different hold in our society and the challenges they face.
'We have gathered some of Adelaide's most acclaimed and talented performers to deliver a story that is perfectly suited to the vintage and vaudevillian Stirling Community Theatre setting.'
It is certainly a large and experienced multi-cultural cast, with Fiona DeLaine and Rebecca Raymond as the conjoined twins, Violet and Daisy.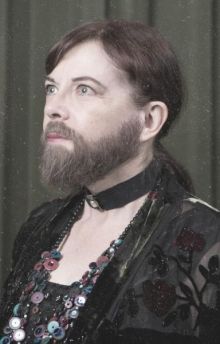 In addition to Director Amanda Rowe, the award-winning team at the helm of the production includes Mark DeLaine (Musical Director) and Kerry Hauber (choreographer).
Side Show contains beautiful lyrics and soulful music, including powerful show-stoppers such as "I Will Never Leave You'', from the writers of Dreamgirls.
Those who love musical theatre will also be interested in the history involved in the narrative of this production and will no doubt breathe a sigh of relief that we thankfully have different social attitudes to disability these days, even if there's still a way to go.
This is a very different and emotive musical production, with fine performers; unmissable.
WHERE: Stirling Community Theatre
WHEN: April 20, 21, 27, 28, May 3, 4, and 5 at 8pm. Matinee April 29 at 2pm.
BOOKINGS: www.hillsmusical.org.au/tickets, phone 0466 118 153 or email tickets@hillsmusical.org.au
Photographer: Mark Anolak
More Reading
Community Theatre Seasons 2018