Darlinghurst Theatre Company Season 2020
Darlinghurst Theatre Company has announced its 2020 season, including two world premieres and one Australian premiere, two musicals and festivals created by some of Australia's most talented theatre makers.
Opening with the return of the queer comedy festival Comedy Kiki, featuring Geraldine Hickey and Nath Valvo, the 2020 season also includes the world premiere of Fluid, a brand-new pop-cabaret from Courtney Act, star of Australian Idol, RuPaul's Drag Race, winner of Celebrity Big Brother UK, and runner-up of Dancing with The Stars Australia. This will be followed by director and choreographer Amy Campbell's production of the legendary Broadway musical A Chorus Line. "Blood, sweat and tears don't date," says Campbell. "The intimate nature of the space will make 19 dancers feel like 100. You'll feel their sweat, pain and joy in every row. You'll be up close and intimate with these characters who, by their very nature, expose all their vulnerabilities and talent for the chance to be seen and heard. The physical energy is going to be electric."
Following the success of 2019's The Rise and Fall of Little Voice, Shaun Rennie returns to direct the Australian premiere of the musical Amélie, which has already been seen in America, Europe, Japan and the UK. The BAFTA, César and European Film Award-winning movie has been transformed into a musical by Dan Messé, Nathan Tysen and Craig Lucas, who also wrote the book for The Light in the Piazza and An American in Paris. Shaun Rennie relishes the opportunity to direct another piece with a dreamer at its centre. "The musical takes all of the charm and imagination of the film and stirs in the tangible magic of live theatre. Amélie is a show that encourages us all to dream about a better, brighter world," he says. Featuring 11 onstage actor-musicians, this magical night at the theatre is for anyone who loved ONCE.
Alexander Berlage makes his Darlinghurst Theatre Company debut directing the Sydney premiere of the vampire thriller Let the Right One In by Jack Thorne, who wrote Harry Potter and the Cursed Child. Berlage says, "It promises to be an incredibly thrilling, haunting and deeply moving, in-ya-face night in the theatre. Yes there are vampires, and yes there will be blood, but at the core of the work is a complex exploration of the fear and trauma we impose on others and experience ourselves and the ways in which we find solace. Let the Right One In is an extraordinarily captivating work and I can't wait to bring it to Darlinghurst Theatre Company in 2020. It is bold, it is frightening, it is gripping and at its core it is deeply human."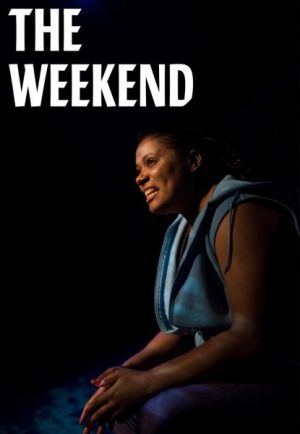 Darlinghurst Theatre Company again collaborates with Moogahlin Performing Arts to bring The Weekend back to Sydney, following its successful 2019 Sydney Festival premiere. Darlinghurst Theatre Company is also producing Donna Abela's comedy, Jump for Jordan, which took out the 2013 Griffin Award and will be directed by Rachel Chant. In association with Critical Stages Touring, Darlinghurst Theatre Company will present the crowdsourced letter of love and loss I Want to Know What Love Is, by Queensland Art Collective The Good Room, which arrives in Sydney following a sell-out season at the 2018 Brisbane Festival, as well as an 18-city tour around Australia in 2019.
Cabaret performer, multi-instrumentalist, musical director and composer, Victoria Falconer returns as Festival Director of R.O.A.R. This inaugural feminist cabaret festival will feature a program of handpicked provocateurs including Gingzilla and New Zealand performance artist Julia Croft. And finally, the Next In Line program will showcase the work of Sydney's upcoming, fresh and boundary-pushing playwrights with a series of developments culminating in public readings.
Artistic Director Glenn Terry says, "It must be live, immersive, impactful and visceral. It must be an experience you won't get sitting on the couch watching on-demand TV or your Facebook feed."
Comedy Kiki
Darlinghurst Theatre Company's queer comedy festival returns following its launch during the 2019 Sydney Gay and Lesbian Mardi Gras. This laugh-out-loud extravaganza will feature some of Australia's funniest comedians, including Geraldine Hickey – Melbourne International Comedy Festival 2019 'Comedian's Choice' Award, and Nath Valvo – winner of 'Best Comedy' at the Adelaide Fringe.
Playing 13 – 15 February 2020

Courtney Act's Fluid
Written by Shane Jenek & Brad Lokle
Artist Management and co-producer: Wendy Richards, Working Management
Produced in association with Sydney Gay and Lesbian Mardi Gras
Boy, Girl. Artist, Advocate. Courtney Act is more than just the sum of her parts. She is a contemporary artist who embodies the zeitgeist of an era.
In this world premiere, dive into a cool refreshing ocean of fluid sexuality and gender with famed drag artist and cultural provocateur, Courtney Act, as she explores and pours her creative juices into her latest pop-cabaret.
World Premiere - Playing 21 – 28 February 2020
A Chorus Line
Conceived and Originally Directed and Choreographed by Michael Bennett / Book by James Kirkwood & Nicholas Dante / Music by Marvin Hamlisch / Lyrics by Edward Kleban / Co-Choreographed by Bob Avian
Directed and choreographedby Amy Campbell / Musical Direction by Andrew Worboys
"Blood, sweat and tears don't date," says director and choreographer Amy Campbell, who returns to Darlinghurst Theatre Company to stage A CHORUS LINE. Dubbed "one of the greatest musicals ever to hit Broadway" when it first opened in 1975, A CHORUS LINE revolutionised the notion of what a musical could be. Current then and still current now, this new staging of A CHORUS LINE will be the first professional production in Australia to feature entirely new choreography.
Playing 13 March – 19 April
A Chorus Line is presented by permission of OriGiN Theatrical on behalf of Tams-Witmark Music Library, Inc.
Jump for Jordan
By Donna Abela
Directed by Rachel Chant
Winner of the Griffin Award 2013, it's a story of dual identity, straddling cultures and discovering who you are. A heart-warming comedy that will remind us of the difficulties and joys in family.
Playing 1 – 17 May
R.O.A.R. – RISE OF A REVOLUTION
Festival Director Victoria Falconer
Fierce feminists unite for a festival of cabaret, music and performance art, including award-winning, drag phenomenon Gingzilla and New Zealand performance artist Julia Croft. Lead by Festival Director, Victoria Falconer, ROAR uses art to empower with joy as a form of resistance. Entertainment is active engagement. Hear these voices. Witness the call. Be the change.
Playing 22 – 30 May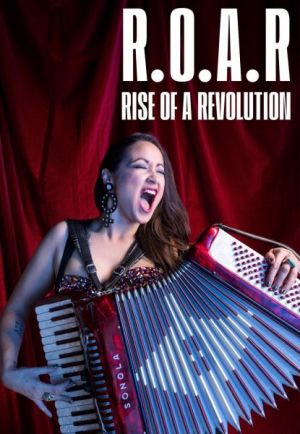 The Weekend
Presented by Darlinghurst Theatre Company and Moogahlin Performing ArtsBy Henrietta Baird
Directed by Liza-Mare Syron
Featuring Shakira Clanton, dancer-turned-playwright Henrietta Baird's one-woman play blends laughter, hope, love and loss into a young family's search for a new beginning.
Playing 10 June – 14 June
Amélie
Book by Craig Lucas / Music by Daniel Messé / Lyrics by Nathan Tysen & Daniel Messé
Based on the motion picture Amélie written by Jean-Pierre Jeunet and Guillaume Laurant
Orchestrations by Bruce Coughlin / Vocal Arrangements by Daniel Messé and Kimberly Grigsby
Directed by Shaun Rennie / Musical Direction by Victoria Falconer
Featuring an ensemble of actor-musicians in this blend of musical theatre, puppetry and illusion, Amélie has already played America, Europe and Japan. Now it's Sydney's turn to fall in love with this incredible young woman whose quiet exterior belies the music that plays in her mind and beats in her heart.
Australian Premiere - Playing 2 July – 9 August
Amélie is presented through special arrangement with Samuel French Inc. and Broadway Asia Company LLC.
Let the Right One In
Presented by arrangement with Marla Rubin Productions Ltd.
A stage adaptation by Jack Thorne, based on the novel & film by John Ajvide Lindqvist
Directed by Alexander Berlage
Based on the best-selling novel and film, Let The Right One In is a vampire tale of mythic proportions. From the BAFTA and TONY award-winning writer of Shameless, Skins and Harry Potter and the Cursed Child, and the Sydney Theatre Award-winning director of American Psycho: The Musical and Cry Baby.
Playing 11 September – 11 October
Presented by arrangement with Marla Rubin Productions Ltd. A stage adaptation by Jack Thorne, based on the novel & film by John Ajvide Lindqvist.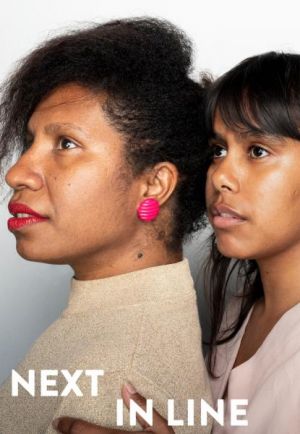 I Want to Know What Love Is
A Critical Stages Touring & The Good Room Production
Created by Daniel Evans, Amy Ingram, Caroline Dunphy, Kieran Swann and Lauren Clelland Designer Kieran Swann
Directed by Daniel Evans
Joyous. Sexy. Heartbreaking. Take a dizzying ride through love's collision course.
Based on 800 anonymous love stories, I Want To Know What Love Is throws a spotlight on long-buried memories, bedroom fantasies, crushes and conquests as secret confessions are transformed into magnificent declarations centre stage. This is for everyone who's ever loved. Anyone who's ever hurt.
Playing 3 November – 8 November
Next in Line
Over the course of 2020 Sydney's most insightful, boundary pushing playwrights will be invited into Darlinghurst Theatre Company to show their work. Each playwright will work on a development, culminating in a public reading. They will give a fresh take on the world around us, challenging us to think wider and deeper.
Ongoing throughout the 2020 season
Image credits: Amélie (Evi O Studio), The Weekend (Jamie James), A Chorus Line (Daniel Shipp), R.O.A.R. (Daniel Shipp) & Next in Line (Daniel Shipp).