Does Sport Score On Stage?
Plays and musicals about sport don't always hit it out of the park, but Sunshine Supergirl - a new show about the life of tennis legend Evonne Goolagong Cawley - looks set to ace audiences at the Sydney Festival and beyond. Jasper Bruce reports.
Sport and theatre have a troublesome relationship. True, there have been high-profile attempts to transplant sport onto the stage. In the wrong hands, however, something is often lost in the translation. After all, sport relies on immediacy, while theatre operates under the illusion of it.
Historically, musical theatre buffs have flocked to sporting adaptations. Damn Yankees, a Faustian reimagining of the titular team's golden era, ran for over 1,000 performances in its original Broadway run. The musical swept the Tonys in 1956 and was remounted on Broadway in the 1990s.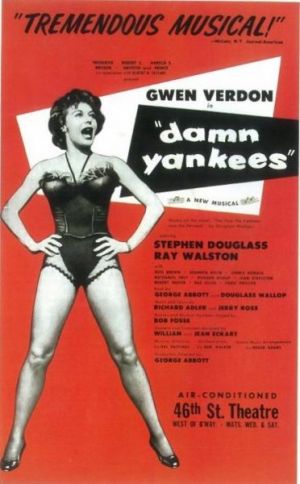 Andrew Lloyd Webber's less-than-beautiful ode to soccer, The Beautiful Game, didn't shine quite so brightly, never making it to the Great White Way. It wasn't the first time Lloyd Webber had tried his hand at a sporting musical. You won't see his first attempt, Cricket, performed these days, largely because Lloyd Webber borrowed songs from it for use in subsequent shows. It is noteworthy, however, for being the last full-length collaboration between Lloyd Webber and lyricist Tim Rice. Cricket premiered in 1986, the same year as Phantom, so perhaps Lloyd Webber had other things on his mind. In the 21st Century, musical adaptations of the sports films Rocky and Bend It Like Beckham proved popular, earning Tony and Olivier nominations, respectively.
Here, David Williamson scored a hit with The Club, a satirical play riffing on the AFL's backroom dramas. Williamson went back to the well decades later with Managing Carmen, another AFL play with plenty to say. Further north, Robert Kronk and Nadine McDonald-Dowd took on Rugby League with The Longest Minute. The play dramatises the Cowboys' memorable 2015 Grand Final win and, like Managing Carmen, ruminates on gender roles within male-dominated sporting codes.
In recent years, tennis has proven the game of choice for many playwrights daring to marry the stage and the sports field. Perhaps it's tennis' internationality that draws writers to it, or its contingent of both male and female athletes? Or perhaps some find it cleaner dramatically to avoid team sports. The late Terrence McNally took tennis to Broadway in 2007 with his critically panned Deuce. Not even Angela Lansbury could save the play from being termed "a flimsy excuse for a comedy" by The New York Times.
Australian Open by Angus Cameron had its world premiere as part of Sydney's Mardi Gras earlier this year. It wasn't the first time a writer had allowed tennis to "glitter and be gay". Peter Gil-Sheridan's The Rafa Play, apparently the most creative title he could come up with, is a love letter to the titular tennis star in the most literal of senses — Gil-Sheridan's play reimagines Nadal as the playwright's own romantic partner.
Many writers have focused on iconic athletes as a way to adapt sport for the theatre. In Australia, we've got plenty of sporting demi-gods to choose from. Eddie Perfect's Shane Warne: The Musical bowled audiences over on its premiere in 2008. Barassi, a play about AFL star Ron, debuted four years later.
It takes a bold playwright to thrust a sports star onto centre stage. Distilling an athlete's legacy into a matter of hours in the theatre is no mean feat. But if Andrea James felt the pressure, it did nothing to abate Sunshine Super Girl. James' new play zeroes in on Evonne Goolagong Cawley, arguably Australia's most legendary female tennis player.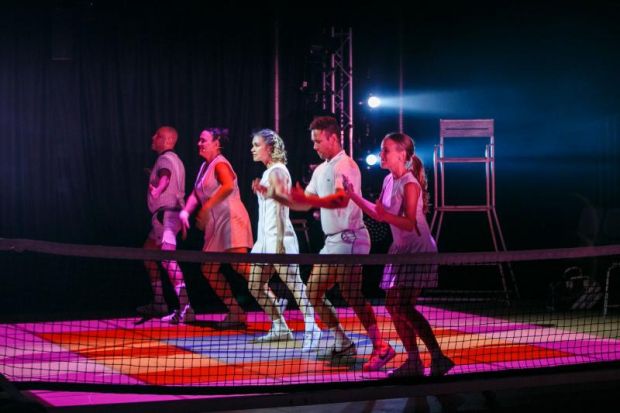 The work tracks the Wiradjuri athlete's journey from her humble beginnings in Barellan, a small town near Griffith, to her international career on the court. In her illustrious singles career, Goolagong Cawley won seven Grand Slam singles titles, lifting the trophy at all major tournaments but the US Open. In 1980, she made history as just the second mother ever to win Wimbledon. She was also the first non-white player to compete in a South African tennis tournament during apartheid. Goolagong Cawley found success as a doubles player as well, winning the Australian Open five times and Wimbledon once.
She was noted for her impressive speed on the court and was held in high esteem by her contemporaries. "She moved around the court like a gazelle - she was just so lovely to watch," Andrea James, the writer and director of Sunshine Super Girl, tells Stage Whispers.
"To see a young Aboriginal girl from the bush reach the heights of international tennis fame is such an inspiring and hopeful story."
James, a proud Yorta Yorta/Gunnaikurnai woman, has a history of championing female Indigenous voices in her works, which include Winyanboga Yurringa and Yanagai! Yanagai!. She's also a self-described tennis tragic.
That doesn't mean this adaptation was game-set-match right away, though. In fact, James spent four years developing the play's script with support from Create NSW and, later, Performing Lines.
"Words can't describe the amount of love and nurturing that [Performing Lines] bring to a project like this," James says. "I don't think this project would have gone this far without them."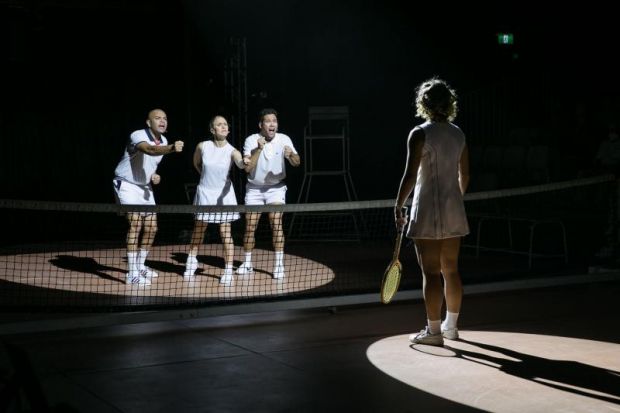 While writing the play, James consulted with Evonne herself, as well as her husband of 45 years, Roger Cawley.
"We've been really fortunate that they've been so generous with their time. They certainly knew about everything - they read drafts, they came to a reading as well - which was really important."
Goolagong Cawley also helped James with the difficult task of selecting which moments from her career merited inclusion in this ninety-minute adaptation, and which couldn't make the cut.
"There were definitely things that she really wanted to be platformed; things to do with some of the racism that she encountered on the [professional tennis] circuit and in her day-to-day life and things to do with the #MeToo movement," James says.
"There's been a lot of things that are coming out as well about the mistreatment of young women on the circuit and that was something that was really important to her as well."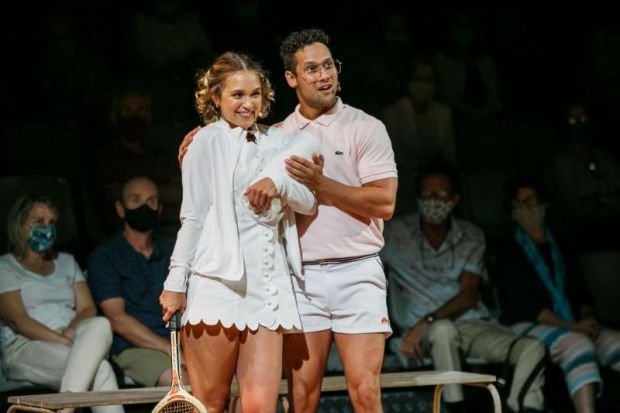 James' years of work culminated in the world premiere of Sunshine Super Girl at Griffith Regional Theatre in October. The cast and crew were thrilled by the locals' response to its sold-out, limited season.
"There's something so special and resonant about performing a work on Country, that comes from that Country. You can literally feel the heartbeat of this story and it's manifest in the people's faces," she says.
"The theatre had been closed down because of COVID for months and I think people were just itching to get out and see a show. People just loved it."'
The Griffith season starred Katie Beckett (Redfern Now, The Unlisted) in the title role, with First Nations performers Luke Carroll, Kyle Shilling, Jax Compton and Katina Olsen rounding out the cast. For James, assembling an all-Indigenous cast was of central importance to telling Evonne's story.
"The more I started ruminating on what the guts of the story is…ultimately for me it's about Black excellence," she says.
"I kind of wanted that extra layer to celebrate that, with this all-Indigenous cast."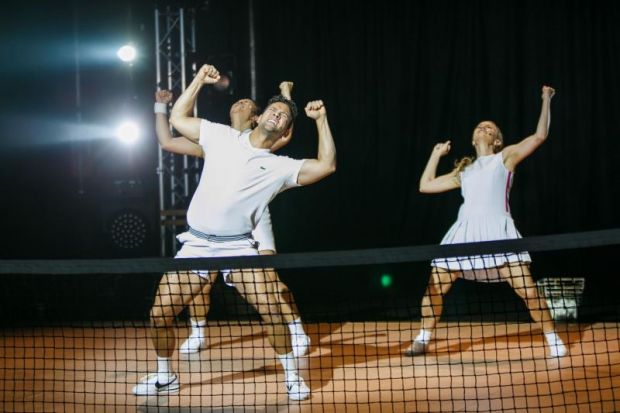 Compton, Olsen and Shilling's backgrounds as professional dancers helped deliver on James' physically complex vision for the show. Rather than attempt to replicate uncommon sporting brilliance, James and choreographer Vicki Van Hout dramatised Goolagong Cawley's athleticism through movement sequences. It's a tactic common to other theatrical adaptations of sport. Most recently, Bangarra Dance Theatre used choreography to reimagine Cathy Freeman's historic 2000 Olympics victory in the documentary Freeman.
"We certainly could never play like a Number One tennis player who's been training since she was nine, but we can bring really skilled dancers to the stage and beautiful, complex choreography to the fore," James says.
It's a busy ninety minutes on stage for the show's supporting players. When they're not partaking in the signature movement sequences, they each play "at least four or five characters" from Goolagong Cawley's life.
The cast rehearsed in a bubble not unlike those used by professional sporting codes. They spent five weeks in the rehearsal room at the Seymour Centre in Sydney, moving to Griffith. Each actor wore a face mask and practiced social distancing for the entirety of the rehearsal period.
"It took us a little while to get used to it, but we just thought it was a really necessary precaution to take," James explains.
"Once we could finally perform with everything off it was like a cloud had been lifted".
All but one member of the cast are Sydney-based, so Victoria's Winter resurgence in coronavirus cases had minimal effect on the actors' preparation. However, the show's designer Romanie Harper found herself stuck in Melbourne during the rehearsal period. James knew the show had to go on, so she brought Harper into the space through Zoom.
"We're artists - we're resilient. We're really good at solving problems on the run and that was just another problem to solve," James says.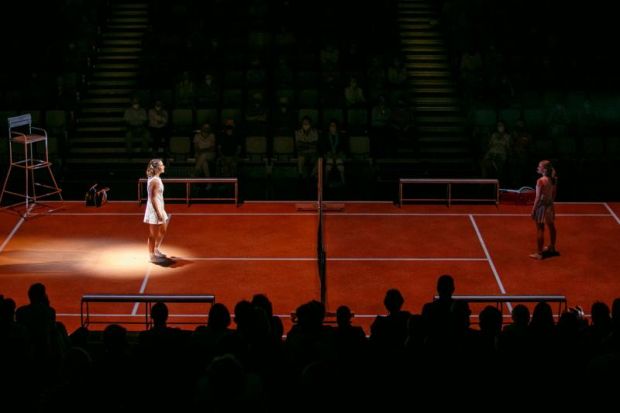 Just like its star subject, Sunshine Super Girl plans to move from the countryside to the big stage, booking in a season as part of the 2021 Sydney Festival. The cast from the Griffith season will reprise their roles in the state capital from January 8-17. Together with James and her team, they will transform the Sydney Town Hall into a tennis arena for 11 performances. Audience members will sit courtside on this journey through the life of one of Australia's most gifted athletes.
"I think it'll look absolutely stunning in there. We can't wait," James says.
Sunshine Super Girl had also been slated to feature as part of the Melbourne Theatre Company's 2020 season, before the COVID-19 pandemic had other plans. While James says the show is unlikely to tour during 2021, she feels there is potential for additional seasons further down the track.
"We know there's a lot of interest out there but there's a sense that everyone's waiting to see what's going to happen [with the pandemic]," James says.
James is excited at the prospect of taking the show interstate, with her cast and creatives believing wholeheartedly in the vitality of Goolagong Cawley's story.
"This is a fantastic story about a little town that rallied around an Aboriginal girl when Aborigines weren't even given the right to vote," she says.
"There's a lot of joy and happiness, it's a great 'good news' story and it's an opportunity for Australia to see what it can do really well and what it needs to keep doing.
"You just know that there are hundreds of young Aboriginal kids that are just as talented as Evonne who just don't get given the opportunities.
"Who's the next Sunshine Super Girl waiting in the wings?"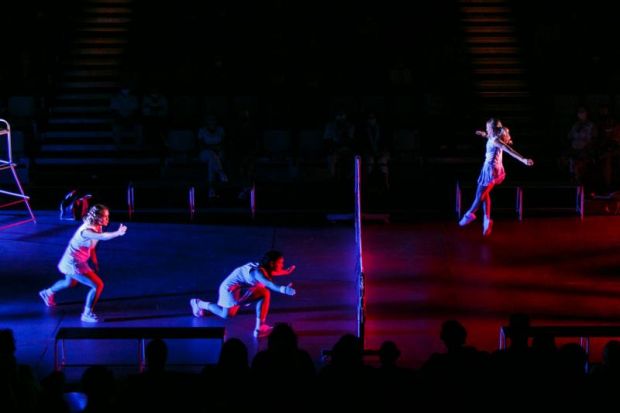 Read our review.
BUY THE SCRIPT OF SUNSHINE SUPER GIRL HERE.