Sunshine Super Girl
Written and directed by Andrea James. Performing Lines and Sydney Festival Sydney Town Hall. January 8 – 17, 2021
This was a magical night in the theatre, fusing an extraordinary Australian story with beautiful stagecraft.
At its core is the spirit of Evonne Goolagong, and her transformation from a seven-year-old Aboriginal girl peering longingly onto a tennis court, with not enough money for a racquet or sandshoes, into a world champion.
The set (what an apt word) for the production was (naturally) a tennis court.Members of the audience were on either side in the grandstands.
Onto the court were projected videos (designed by Mic Grunchy) of various surfaces - from the lush green of Wimbledon, to the red clay of Roland Garros, fluorescent sidelines of the US indoor circuit, to disco floors of London and even an outback fishing spot.
The tennis action was elegantly and crisply portrayed through dance. The choreographer was the impressive lead on-stage dancer Katrina Olsen, whose roles included Margaret Court. A highlight was an extraordinary anatomical demonstration of the wondrous capability of the human brain to hit a tennis ball at an elite level.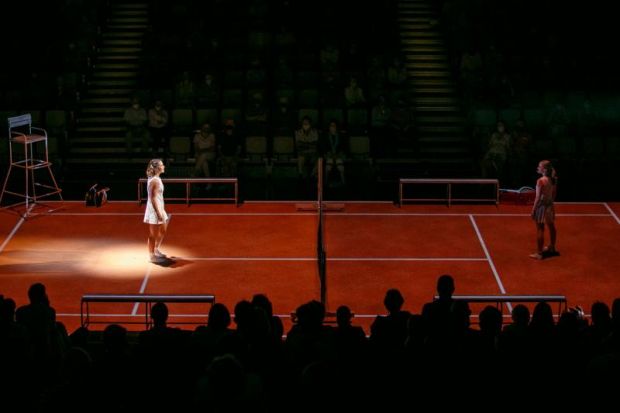 The actors had lots of roles to sink their teeth into. Luke Carroll shone as Evonne's brother Larry and her coach Mr Edwards. Kyle Shilling swung between the characters of her father and husband Roger. Jax Compton was gorgeous as Evonne's mother and hilarious as Newk and Martina Navratilova.
In the lead was Tuuli Narkle. Most memorable was her portrayal of Evonne's innocent joy of discovery. The first time she uses a tennis racquet (instead of a wooden bat) and later when she gets into a plane to fly from her country town to Sydney were special.
Anyone with a passing knowledge of Evonne Goolagong would know she was a Grand Slam champion. Indeed, when the cast re-enacted her 1980 Wimbledon final against Chris Evert, I was surprised that I could vaguely remember what happened in the second set, as I stayed up past my bedtime to watch the match.
What is not so well known is how fragile her journey was to get there. In the regional NSW town of Barellan, Evonne Goolagong had learned to hide when the black cars of the welfare officials pulled up looking, to separate children from their families.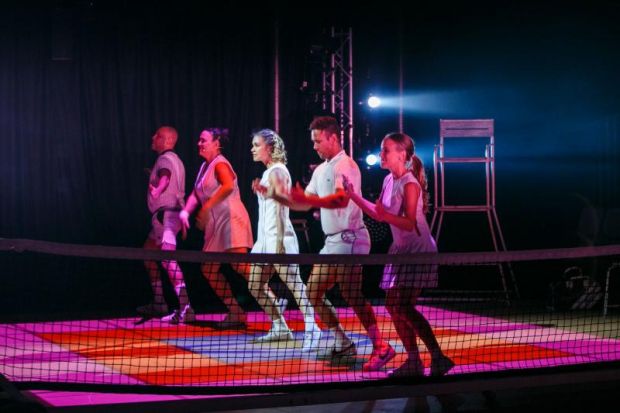 Other challenging parts of her life skilfully brought into the narrative by writer and director Andrea James included sexual harassment and the fascinating dilemma she faced when invited by the Apartheid regime to be an honorary white in a South African tournament.
This sparkling production deserves another run in Sydney – without audience restrictions - and will be a smash when it finally makes it to Melbourne, which was its original premiere destination.
David Spicer
Photographer: Yaya Stempler
Read more Sydney Festival reviews
Read more.
BUY THE SCRIPT HERE.