Hayes Theatre Co 2020 Season
Hayes Theatre Co in Sydney has announced its 2020 season of musicals and cabaret, the company's seventh year of programming.
"The 2020 season at Hayes Theatre Co will have four new Australian works," said Chair of Hayes Theatre Co Lisa Campbell. "Dubbo Championship Wrestling is an hilarious, heart-warming story about the world of wrestling in Dubbo. This is a brand-new musical that has been developed by us at Hayesand we cannot wait to share it withyou.".
"The next new work is through our Artist Led program, a collaboration with the incredible Sisters Grimm and constant award winner Casey Bennetto - The Sovereign Wife - an anarchic retelling of the Eureka Stockade," continued Lisa Campbell. "Two more new works that are starting life at the Hayes in 2020, The Life Of Us by Ashleigh Taylor and Ben Bennett and The Rise and Disguise of Elizabeth R, a new musical starring Gerry Connolly as The Queen."
The other production courtesy of the Artist Led Programis Young Frankenstein, the Broadway take on Mel Brooks' classic movie. This production will be directed by Alexander Berlage - the director behind Cry Baby and American Psycho.
The Artist Led productions would not be possible without the generosity of Frederic Marguerre and Rodrigo Martino.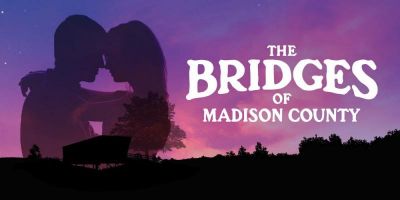 The 2020 Season will also have a trio of Australian premieres - The Bridges of Madison County, then, after closing on Broadway only a few months ago, the brand-newproduction of Head Over Heels, which mixes The Go-Go's 80s pop with neo-classical storytelling. Having its Australian professional premiere is the tale of the world's most infamous gangster couple, Bonnie and Clyde - directed by Amy Campbell - whose most recent work at the Hayes was the choreography of In TheHeights. To mark Mr Sondheim's 90th year, April will see a production of Merrily We Roll Along,which iscurrently being made into a film.
"We're excited to be introducing subscriptions to Hayes Theatre Co in 2020," said Hayes General Manager Will Harvey. "This is something our audience members have been requesting for a while. For people who like to plan ahead and hate the thought of missing out on tickets to a hit show then this the perfect solution – and you can save over 10% on single-ticket prices."
Since Hayes Theatre Co opened its doors in February 2014 with the Helpmann Award-winning production of Sweet Charity, Hayes has established itself as a leading player of the theatrical industry in Sydney. In the last six years, the venue has presented over 60 productions of mainstage musicals and 65 cabarets.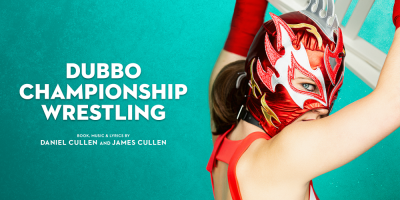 Hayes Theatre Co has premiered the new Australian musicals: Razorhurst; Truth, Beauty and a Picture of You; The Detectives Hand book; Melba A New Musical and Evie May, and presented revival productions of Love Bites; Miracle City; Only Heaven Knows and Darlinghurst Nights; supporting the development of new works through Hayes Creative Development program and highlighting the rich history of Australian musical theatre.
In addition, Hayes Theatre Co has self-produced the musicals Caroline, Or Change; HMS Pinafore; High Society; You're a Good Man, Charlie Brown; Assassins and She Loves Me to critical acclaim.
Hayes Theatre Co is assisted by the Australian Government through the Australia Council for the Arts, its arts funding and advisorybody. Hayes Theatre Co is supported by the NSW Government through Create NSW. Hayes Theatre Co is made possible through the City of Sydney's Accommodation GrantProgram.
The 2020 Season
100 Coffees Productions and Neil Gooding Productions in association with Hayes Theatre Co present
The Life of Us
Book Ashleigh Taylor & Ben Bennett Music & Lyrics Ben Bennett
Director NeilGooding Musical Director Nicholas Griffin Designer Lauren Peters
Starring Ben Bennett, Ashleigh Taylor, Toby Francis and Pippa Grandison
From 16 January
The Life Of Us follows the long distance romance of Charlie and Ellie. Forced apart by circumstance, they maintain their relationship through technology, but how much connection can a person truly feel through a screen? As we watch their lives unfold and their relationships crumble, we begin to understand what we want isn't always what we need. The Life Of Us is a modern-day musical that looks at how we love and what it means to be connected. Mentored by the legendary Stephen Schwartz (Wicked, Pippin, Godspell).
Sugary Rum Productions in association with Hayes Theatre Co presents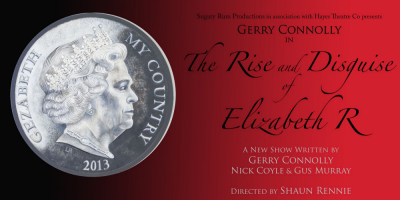 THE RISE AND DISGUISE OF ELIZABETH R
Written by Gerry Connolly with Nick Coyle and Gus Murray
Director Shaun Rennie Lighting Designer Trent Suidgeest Producer Gus Murray
Starring Gerry Connolly
From 13 February
Gerry Connolly is a familiar and much-loved face in Australia. A versatile actor, comic and musician, we have watched him in classics Fast Forward and on stage in Urinetown. Perhaps his most enduring performance has been his inhabitation of Queen Elizabeth II. Over four decades, his loving and uncanny representation of her, full of dry wit and surprising ingenuity, has become an Australian icon. This brand-new story brings to life many of Gerry's alter-egos, from Her Maj, her son, her bete noir the Baroness Thatcher, her Australian PMs to other famous home-grown personalities. Supported by a cast of tcomic triple threats, Gerry will push boundaries, as always.
Matthew Management and Neil Gooding Productions in association with Hayes Theatre Co present
THE BRIDGES OF MADISON COUNTY
Book by Marsha Norman Music & Lyrics by Jason Robert Brown Based on the novel by Robert James Waller
Director Neil Gooding Musical Director Geoffrey Castles
Choreographer Leah Howard, Set Designer James Browne
Lighting Designer Phoebe Pilcher Assistant Director Madison Lee.
Cast includes Kate Maree Hoolihan, Martin Crewes, Anton Berezin, Beth Daly, Barry Mitchell, Katie McKee, Grady Swithenbank
By arrangement with Music Theatre International (Australasia)
From 6 March
Based on the best-selling novel and developed by the Pulitzer and Tony Award-winning creative team of Jason Robert Brown (The Last Five Years, Parade, Songs for a New World) and Marsha Norman, The Bridges of Madison County captures the lyrical expanse of America's heartland. Francesca Johnson is an Italian immigrant housewife living a happy existence on a farm in the American Mid-west. However, when her family go off to the State Fair, she meets Robert Kincaid, a National Geographic photographer on assignment filming bridges in the area. Their initial friendship develops into a brief but passionate affair which has devastating consequences on all of their lives. Winnerof the 2014 Tony Award for Best Score and Orchestrations.
Luckiest Productions in association with Hayes Theatre Co presents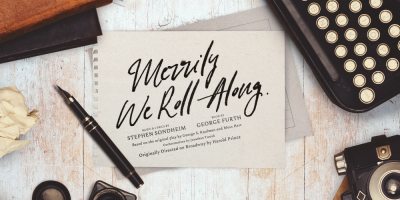 MERRILY WE ROLL ALONG
Based on the original play by George S. Kaufman and Moss Hart
Music and Lyrics by Stephen Sondheim Book by George Furth
Directed by Dean Bryant Choreographed by Andrew Hallsworth Musically directed by Lucy Bermingham
Cast includes Elise McCann (Matilda, Every­ body Loves Lucy) and Ryan Gonzaelz (In The Heights, Jersey Boys)
From 16 April
Merrily We Roll Along is the heartbreaker of Sondheim musicals, looking at how the best of friends lose their way as they fight to win at life. We follow a trio of friends - Franklin Shepard, a composer; Charley Kringas, his writing partner; and Mary Flynn, an upcoming novelist. All three are primed to change the world through words and music. Told in reverse, Merrily We Roll Along is an emotional detective story that investigates how grown-up sell outs are forged from wide-eyed poets. The show will be created by the team of Dean Bryant (Sweet Charity, Assassins, Little Shop of Horrors), choreographer Andrew Hallsworth (Muriel's Wedding, Sweet Charity) and musical director Lucy Bermingham (In The Heights, Caroline, Or Change).
Hayes Theatre Co presents
DUBBO CHAMPIONSHIP WRESTLING
Book, Music & Lyrics by Daniel Cullen and James Cullen
Director Sheridan Harbridge Musical Supervisor Joe Accaria
From 29 May
There's not a spare seat in the West Dubbo High School Gym. Ozzy the Aussie Battler flicks his cape and steps into the ring, and the crowd go troppo. This is Dubbo Championship Wrestling, the new Aussie rock musical about professional wrestling, regional Australia, and musical theatre itself. Rose, a young woman with wrestling in her blood, is drawn into a monumental battle over family and identity. The violence, the joy, the costumes, the thumbtacks. Dubbo Championship Wrestling, written by Daniel and James Cullen and directed by Sheridan Harbridge, has been developed through Hayes Creative Development.
BB Arts Entertainment & Two Doors Productions in association with Hayes Theatre Co present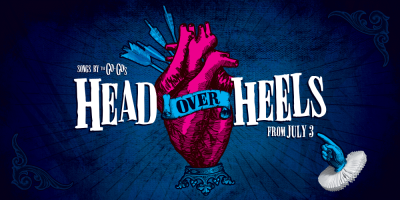 HEAD OVER HEELS
Director Ellen Simpson Choreographer Cameron Mitchell Musical Director Katie Robinson
Set and Costume Designer Isabel Hudson
Songs by The Go-Go's Adapted by James Magruder
Based Upon The Arcadia by Sir Phillip Sidney Conceived & Original Book byJeff Whitty
By permission of ORiGiN Theatrical on behalf of Broadway Licensing
From 3 July
Director Ellen Simpson and the producers of American Psycho - The Musical bring you Head Over Heels; a bold new musical comedy from the creatives behind Hedwig and the Angry Inch, Avenue Q, Next To Normal and Spring Awakening. In a brazen, yet completely on-brand attempt to flout the dire warnings of the Oracle, King Basilius of Arcadia sets off on a journey of evasion and avoidance, entire family in tow. Set to the music of the iconic 1980 's all-female rock band The Go-Go's, this piece features songs "We Got the Beat," "Our Lips Are Sealed" and Belinda Carlisle's "Heaven is a Place on Earth".
Hayes Theatre Co presents
THE SOVEREIGN WIFE
Music & Lyrics by Casey Bennetto Book by Sisters Grimm
Directors Sisters Grimm (Declan Greene and Ash Flanders)
From 7 August
Creator of the landmark Keating, composer Casey Bennetto teams up with Sisters Grimm to explore the guts of our brave nation, in a toe-tapping musical colonoscopy: The Sovereign Wife. With its genre-hopping score, The Sovereign Wife takes you on a sprawling journey to the mythic heart of our country. Cult theatre-makers Sisters Grimm (Calpurnia Descending, Summertime in the Garden of Eden) smash together all the stories Australia loves to tell about itself. The Sovereign Wife is supported by Frederic Marguerre and Rodrigo Martino through the Artist Led Program.
Joshua Robson Productions in association with Hayes Theatre Co presents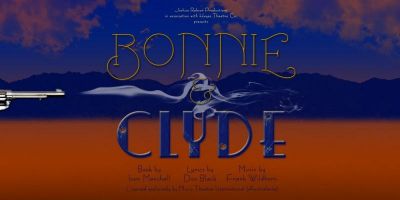 BONNIE & CLYDE
Book by Ivan Menchall Lyrics by Don Black Music by Frank Wildhorn
Director & Choreographer Amy Campbell Musical Director Andrew Kroenert
Designer Simon Greer Lighting Designer Peter Rubie
From 18 September
Producer of In The Heights, Joshua Robson Productions brings another professional premiere to Sydney. At the height of the Great Depression, Bonnie Parker and Clyde Barrow went from two small-town nobodies in West Texas to America's most renowned folk heroes.
Frank Wildhorn (Jekyll & Hyde, Civil War, Dracula) is the story of love, adventure and crime that captured the attention of an entire country. Directed and choreographed by Amy Campbell (In the Heights, Hair), the score of Bonnie & Clyde combines blues, gospel and rockabilly music.
Hayes Theatre Co presents
THE MEL BROOKS MUSICAL
YOUNG FRANKENSTEIN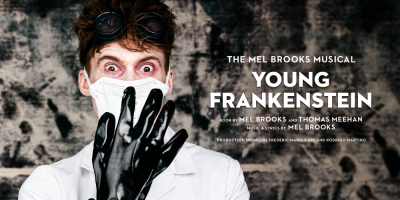 Book by Mel Brooks and Thomas Meehan Music and Lyrics by Mel Brooks
Original Direction and Choreography by Susan Stroman
Director Alexander Berlage Musical Director Andrew Worboys Lighting Designer Trent Suidgeest
From 6 November
Hayes Theatre Co presents the Australian professional premiere of this musical comedy, adapted by Mel Brooks (The Producers, Blazing Saddles) from his own film. Young Frankenstein features songs like "The Transylvania Mania " and the immortal "Puttin' on the Ritz." Directed by Alexander Berlage (Cry­ Baby, American Psycho), get ready for an electrifying camp gothic spectacular that will leave you in stitches. Young Frankenstein is generously supported by Frederic Marguerre and Rodrigo Martino through the Artist LedProgram.
CABARETS AND SPECIAL EVENTS
Maverick Newman in association with Hayes Theatre Co presents
CHEEKY
Written and performed by Maverick Newman
Directed by Lauren McKenna
9 & 11 September
After a sold-out Melbourne season, Green-Room Award winning cabaret artist, Maverick Newman brings his new show Cheeky to the Hayes with an entirely original score of truly hilarious songs.
Under The Microscope in association with Hayes Theatre Co presents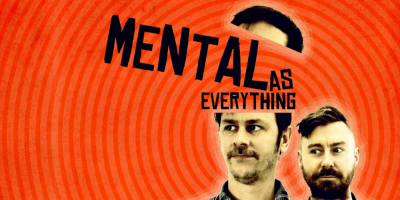 MENTAL AS EVERYTHING
Writer, Composer, Lyricist & Performer Damon Smith
Additional Songwriter & Performer Adam Coad Producer & Director MatthewBriggs
9, 11 &12 September
Mental As Everything is a cabaret performance that explores the multifaceted nature of mental illness. Creator and performer, Damon Smith, will take you on a journey of his deeply personal experience of living with obsessive-compulsive disorder (OCD) and bipolar disorder, backed up by his anxious musical cohort Adam Coad.
Archery Productions in association with Hayes Theatre Co presents
l'M LITERALLY LOSING MY MIND
Written by and Starring Naomi Livingston
Supported by Scott Sheridan, Chris Archer and David Emery .
10 & 12 September
A multi-generational journey through motherhood, mental health and mortality, with an original score about panic, parenting and the realities of mental health from the composer of Evie May
Archery Productions in association with Hayes Theatre Co presents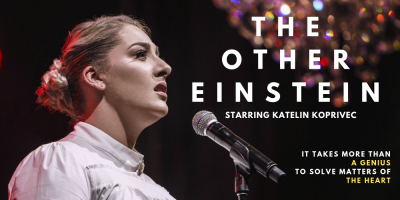 THE OTHER EINSTEIN
Starring Katelin Koprivec
Supported by Conrad Hamill, Beth Daly, Chris Archer and David Emery
10 & 12 September
It takes more than a genius to solve matters of the heart. The Other Einstein reveals a forgotten woman whose light was lost in Einstein's enormous shadow. Through classic show tunes and splashes of pop hits, this dynamic cabaret crashes the old with the new.
Neglected Musicals in association with Hayes Theatre Co present
Stefanie Caccamo as
IRENE
Book by Hugh Wheeler and Joseph Stein Music by Harry Tierney Lyrics by Joseph McCarthy
Additional Lyrics and Music by Charles Gaynor & Otis Clements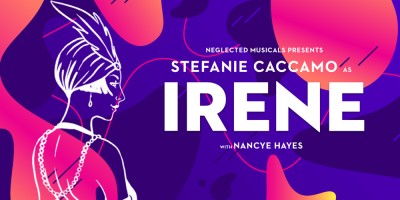 With Nancye Hayes Directed by Shaun Rennie
From 6 January
Celebrating its 10th year, Neglected Musicals will present the 1920s and 1970's hit musical IRENE. Featuring the songs "I'm Always Chasing Rainbows", "Alice Blue Gown" and "You Made Me Love You".
Bookings: www.hayestheatre.com.auor phone 02 8065 7337
Hayes Theatre Co is a dedicated music theatre and cabaret venue in Potts Point. Named for Australian musical theatre legend, Nancye Hayes AM, Hayes Theatre Co honours and builds on the vast history of Australian Musical Theatre and its practitioners. This not-for-profit venue is managed by Independent Music Theatre, a collaborative partnership focusing on providing a permanent home for small-scale musical theatre and cabaret. By providing venue space for productions, Hayes Theatre Co, is a presenting partner together with independent producers and artists.
Hayes Theatre Co is assisted by the Australian Government through the Australia Council, its arts funding and advisory body. Hayes Theatre Co is made possible through the City of Sydney's Accommodation Grant Program.'