La Boite Theatre 2020 Season
Kiesten McCauley reports.
"You can't just make shows anymore," says La Boite Theatre's Artistic Director, Todd MacDonald, "You have to build a community around it." It's plain to anyone in attendance at the 2020 season launch party, that Australia's longest continuously-running theatre company – turning 95 next year - has achieved just that.
The community spirit is enhanced by the perfect spring weather, Archie Rose gin, the charming and fun Theatre Republic spaces, and cool music being spun by the DJ in the corner. Even without those elements, this event would be enjoyable, because you can feel the love and community spirit in the room. This is an environment where people are being lifted up, important stories are being shared and marginalised groups given a voice.
The season kicks off with The Neighbourhood which is a companion piece to La Boite's successful 2017 offering The Village. The 2020 production will see seven storytellers in the Roundhouse Theatre space sharing their true-life tales of fleeing their homelands in search of refuge. The work is a co-production between La Boite, Multicultural Australia and Empire Theatre. Todd MacDonald, Aleea Monsour and Ari Palani are creating the show in close collaboration with the storytellers themselves. They're also currently calling on people with a story to share to get in touch if they're interested in being involved in the show. The Neighbourhood will run from the 8th to the 29th of February and it promises to be honest and deeply moving theatre.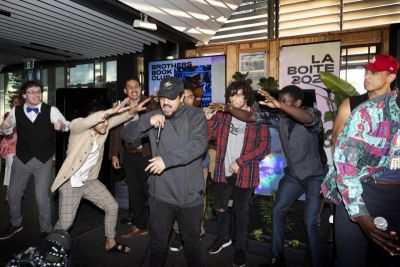 During March, La Boite's annual LB HWY gives a platform to contemporary artists and new works. Participants will be treated to two weeks of masterclasses and workshops, forums, readings, conversations and performances. Applications are now open for interested artists and will close on Friday 18th October, 2019. LB HWY will also extend beyond the 4 – 18 March season, with ongoing events throughout the year.
While poor old Bertolt didn't get to see it produced in his lifetime, Brisbane audiences can enjoy a production of Brecht's St Joan of the Stockyards from 23 May to 13 June, 2020. The play's biting criticism of capitalism and the exploitation of workers is sure to hold a lot of relevance for modern audiences. Presented by La Boite and QUT Creative Industries, the production will feature Bryan Proberts and Loani Arman and will be directed by Sanja Simic.
Parents familiar with the picture book will be thrilled to hear Grug will be coming to life on the La Boite stage from 23 June to 4 July. Windmill Theatre Co will be partnering with the theatre to present Ted Prior's charming Australian character in a magical stage production. The play is directed by Sam Haren and cast members include Elizabeth Hay, Time Overton and Ellen Steele, with set and costume designed by Jonathon Oxlade.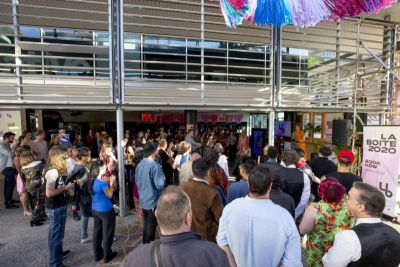 Little Ones Theatre and La Boite are keeping the whimsical tales coming with a queer retelling of The Happy Prince on stage from 18 July to 8 August. Green Room Awards Best Director Winner Stephen Nicolazzo is at the helm of the production, which was originally developed and presented by Melbourne's La Mama Theatre. The production promises to be stylish, playful and poetic – so just the kind of show Oscar Wilde would have loved.
Beautifully rounding out the year in the Roundhouse, The Mamas Boys Collective – a group straight out of Logan Central - are teaming up with La Boite and Brisbane Festival to present the world premiere of Brothers Book Club. Director Claire Christian has been working with the group of young men since they were school age. If you count the time spent supporting and teaching the talent, this production is six years in the making. Now that's some dedication to nurturing new creatives and fostering community involvement!
Theatre enthusiasts will be delighted to learn that for 35 days (from 21st September 2019) you can snap up any ticket to any 2020 La Boite show mentioned in this article for only $35. So, if the announced line-up of productions wasn't exciting enough, that should get your theatre-loving hearts pumping.