Sydney Theatre Company 2020 Season
Sydney Theatre Company Artistic Director Kip Williams has unveiled the STC 2020 season, which will consist of 12 plays performed over four venues – the Roslyn Packer Theatre in Walsh Bay, the Drama Theatre and Playhouse Theatre at the Sydney Opera House, and Riverside Theatre in Parramatta.
Speaking about the program Kip Williams said: "They say our personal memory of history only extends as far back as our grandparents, that this is why humanity repeats its mistakes. But theatre holds its memory in text – reminding us of what we might otherwise forget. In 2020, we put this to the test by reflecting on the past through the lens of the present. What does the middle of the twentieth century tell us about our world today? What did we know then that we have since forgotten? What hasn't changed? How have we grown? We start in post-war London with Terence Rattigan's The Deep Blue Sea, directed by Paige Rattray, our Associate Director. Marta Dusseldorpjoins us in the central role, a married woman whose longing for true passion has pushed her beyond the bounds of polite society. It's a story of love, of longing, and of feeling like an outsider even in your own home. And while polite society may have expanded its boundaries, the play is still startlingly revelatory.
"We end the year in 1950s Brooklyn. Playwright Arthur Miller has given us some of the great tragic heroes of modern theatre, but none are quite as complex or poignant as Eddie Carbone in A View from the Bridge. It's a herculean role and we will be blessed with one of the best stage actors on the planet, Bobby Cannavale, starring alongside his real-life partner, Rose Byrne. I'm really looking forward to directing this one – fireworks feels like an understatement for this tale of family, betrayal and misplaced desire.
"Between those two mid-century bookends, we also delve into our own country's memory with two plays in particular. Angus Cerini'sWonnangatta, directed by our newly promoted Resident Director Jessica Arthur, has Hugo Weaving and Wayne Blairplaying two bushmen in the 1910s. The play looks unsparingly at the conjoined myths of Australian masculinity and mateship. It's poetic, riveting and full of masterful language. For The 7 Stages of Grieving by Wesley Enochand Deborah Mailman, actor and Richard Wherrett Fellow Shari Sebbens(Black is the New White) steps up to direct. The play is an Australian classic, but it's also one of the plays from STC's history that I vividly remember seeing as a teenager – it was inspiring, with a knock out emotional punch, and it tells a story of our country that remains desperately current. In Home, I'm Darling, we return to our mid-century theme, with a play that quite literally looks back at the 1950s housewife through a contemporary lens. In Fun Home, a woman looks back at her life to unpick her relationship with her father and her sexuality. And, in The Picture of Dorian Gray, I'll be directing Eryn Jean Norvillin a radical adaptation of Oscar Wilde's novel, laying bare our current obsessions with image, youth, and perception.
"Meanwhile, in The Writer by Ella Hicksonand Triple X by Glace Chase, we tackle familiar mid-century themes around creative struggles and family secrets but with decidedly contemporary voices telling their stories.
"Rounding out the season is the brand new adaptation of Dario Fo's No Pay? No Way! by the incredible Marieke Hardy and featuring the hugely funny Helen Thomson and Catherine Van-Davies, the hilarious Christmas family comedy Rules for Living by Sam Holcroft directed by Susanna Dowling with Heather Mitchell and Michelle Lim Davidson, and we say goodbye to the Wharf Revue with their final show at STC – Goodnight and Goodluck."'
For existing Season Ticket Holders, season tickets go on sale on Tues 10 Sep.
For new season ticket holders, season tickets go on sale on Fri 4 Oct.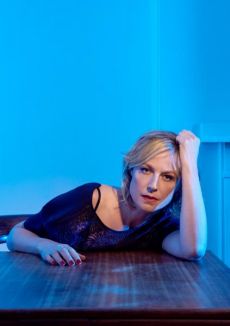 The Deep Blue Sea
By Terence Rattigan
Directed by Paige Rattray
Featuring Marta Dusseldorp, Fayssal Bazzi, Brandon McClelland and Paul Capsis.
4 Feb – 7 Mar. Roslyn Packer Theatre
Opening Night: Sat 8 Feb 2020
It's 1952 in post-Blitz London and Hester Collyer's life is in turmoil. She has gambled everything – her home, her status, her marriage to a High Court judge – to pursue a life with the dashing RAF fighter pilot Freddie, and she has lost. Caught between the devil and the deep blue sea, the deep blue sea suddenly looks very inviting. But Hester is determined to forge her own path in a repressive age.
Terence Rattigan was one of the great stage and screen writers of the twentieth century and The Deep Blue Sea one of his master works. In Hester, he has created one of the most striking heroines of his era: strong-willed, unconventional and complex.
Home, I'm Darling
By Laura Wade
Directed by Jessica Arthur
Featuring Andrea Demetriades
6 Apr – 16 May. Drama Theatre, Sydney Opera House Opening Night: Thu 9 April 2020
Judy is a picture-perfect '50s housewife. She spends her days making the perfect devilled eggs, mixing the perfect Screwdrivers and being the perfect homemaker to her husband Johnny. They're totally happy with their pastel-hued life. The only problem is, it's not the 1950s, it's now, and their dream world is about to come crashing down in hilarious style.
Fresh from winning the 2019 Olivier Award for Best New Comedy, Home, I'm Darling is full of big laughs, big skirts and big questions.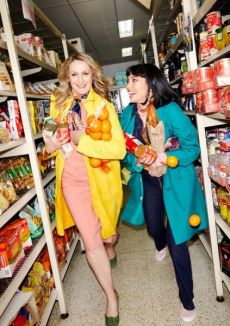 No Pay? No Way!
By Dario Fo
In a New Adaptation by Marieke Hardy
Directed By Sarah Giles
Cast: Helen Thomson, Catherine Van-Davies, Glenn Hazeldine and Rahel Romahn (Lord of the Flies)
World Premiere
10 Feb – 20 Mar. Drama Theatre, Sydney Opera House
Opening Night: Friday 14 Feb 2020
1 Apr – 4 Apr. Riverside Theatre, Parramatta
Co Presented by Riverside Theatres
Prices are out of control – and so is Antonia. Riled by the rising cost of living, she agitates a riot in the local supermarket with an army of unruly housewives, leaving the place gutted. What follows is a wild and unpredictable caper, as Antonia and her friend Margherita attempt to outsmart the police, hoodwink their husbands, and 'liberate' more loot. This is high-wire farce.
No Pay? No Way! (sometimes known as Can't Pay? Won't Pay!) was written by Italian father of farce and Nobel laureate Dario Fo in 1974 and its ever-resonant themes of rising corporate greed, wage stagnation and the thrills of sticking it to the man have seen it staged around the world ever since.
Triple X
By Glace Chase
Directed by Paige Rattray
Featuring Glace Chase, Josh McConville, Contessa Treffone and Christen O'Leary.
World Premiere
30 Apr – 23 May. The Playhouse, Sydney Opera House Opening Night: Sat 2 May 2020
Scotty is living the dream. A successful Wall Street banker, he has just bought a Tribeca loft for a cool three million and is about to marry his beautiful and loaded girlfriend Kymberley. But Scotty has a secret that will outrage both his conservative mother Deb and progressive sister Claire: his ongoing affair with charismatic trans drag performer Dexie.
NYC-based, two-time Griffin Award-winner Glace Chase is both the writer and star of Triple X, a deep dive into hypocrisy, self- deception, and the unknowable contours of attraction.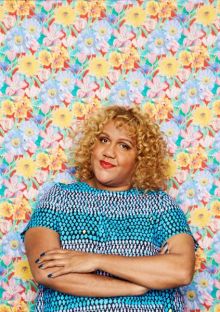 The 7 Stages of Grieving
By Wesley Enoch And Deborah Mailman
Directed by Shari Sebbens
Starring Elaine Crombie
30 May – 13 Jun. Roslyn Packer Theatre
Opening Night: Tues 2 Jun 2020
The 7 Stages of Grieving is an account of what it means to be an Aboriginal woman in contemporary Australia. On its premiere in 1995, it became an early triumph for Deborah Mailman and Wesley Enoch, and a beloved classic of Australian theatre.
A woman stands alone on stage. Over one gripping hour, she traces seven phases of Aboriginal history – Dreaming, Invasion, Genocide, Protection, Assimilation, Self-Determination, and Reconciliation. Mailman and Enoch's script is a potent expression of resilience and survival, as well as humour, joy and strength. It's an ode to the power of storytelling.
The Writer
By Ella Hickson
Directed by Jessica Arthur
Featuring Emily Barclay, Charmaine Bingwa and Toby Schmitz.
Australian Premiere
20 Jun – 11 Jul. Roslyn Packer Theatre Opening Night: Wed 24 Jun 2020
A young writer confronts a director in an empty theatre. In a bristling exchange about his work, the director attempts to disarm her. He flirts. He patronises. He even offers her a job. She stares him down. She wants to do things her way; she wants the world to change shape. And without warning it does, revealing stories nested within stories like Russian dolls, each more brilliant and daring than the last. A play that fractures form and structure, The Writer takes aim at the business of making art – the compromises it demands, the people it chews up, and the endless ways patriarchal power can infect.
The Writer premiered at London's Almeida Theatre in 2018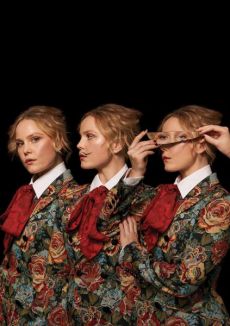 The Picture of Dorian Gray
By Oscar Wilde
Adapted and Directed by Kip Williams
Featuring Eryn Jean Norvill
World Premiere
21 Jul – 15 Aug. Roslyn Packer Theatre
Opening Night: Sat 25 Jul 2020
Oscar Wilde's century-old moral fable, packed with witticisms, is as devilishly wicked today as on its debut.
Seeing himself in a dazzling new portrait, an exquisite young man makes a Faustian wish for eternal youth. Dorian Gray throws himself into a life of wanton luxury drifting from the pampered salons of Victorian London to the darkest recesses of the capital, and revelling in the splendour of his beauty which remains forever golden. Meanwhile, the portrait – banished to an attic – becomes more and more grotesque.
This new interpretation of Wilde's only will see Eryn Jean Norvill performing every role in the story. Inventive use of live video will capture and amplify every move.
Fun Home
Music by Jeanine Tesori; Book and Lyrics by Lisa Kron.
Based on the Novel by Alison Bechdel
Directed by Dean Bryant
Featuring Lisa McCune, Maggie McKenna, Ryan Gonzalez, Lucy Maunder, Adam Murphy and Chloe Zuel.
Australian Premiere
29 Aug – 2 Oct. Roslyn Packer Theatre
Opening Night: Wed 2 Sep 2020
After smash-hit seasons on Broadway and in London, Fun Home comes to Sydney in a brand-new production.
Winner of three Tony Awards including Best Musical and Best Original Score, and a finalist for the 2014 Pulitzer Prize for Drama, Fun Home, based on Alison Bechdel's graphic novel, is a heartfelt story about coming out and coming of age.
After the unexpected death of her father, Alison is forced to confront his secrets that come to light. Shifting between past and present, we meet present-day Alison, a successful graphic novelist; college-age Alison on the cusp of self-discovery; and precocious child Alison, who plays in coffins instead of sandboxes in the family's Bechdel Funeral Home.
Wonnangatta
By Angus Cerini. Directed by Jessica Arthur
Starring Hugo Weaving and Wayne Blair
World Premiere
7 Sep – 17 Oct. Drama Theatre, Sydney Opera House
Opening Night: Fri 11 Sept 2020
Wonnangatta Station, 1918. Two men arrive at a dark and empty farmhouse looking for the manager, their friend Jim Barclay. No one's heard from him for more than a month. Something's amiss. Then a grim discovery sets the men off on a journey across the harsh Australian terrain, looking for answers, maybe for revenge.
The Wharf Revue 2020: Good Night and Good Luck
By Jonathan Biggins, Drew Forsythe and Phillip Scott
Co-Directed by Jonathan Biggins and Drew Forsythe
21 Oct – Sat 21 Nov. Roslyn Packer Theatre
Jonathan Biggins, Drew Forsythe and Phillip Scott reunite with Mandy Bishop for one final The Wharf Revue. It's good night and good luck to the comedy juggernaut that's been keeping the bastards honest since 2000.
Also playing
PENRITH - Q Theatre, Joan Sutherland Performing Arts Centre - 13 – 15 Aug
WOLLONGONG - Merrigong Theatre Company, IMB Theatre, Illawarra Performing Arts Centre - 18 – 23 Aug
NEWCASTLE - Civic Theatre - 26 – 27 Aug 2020
BELROSE - Glen St Theatre - 1– 12 Sept
CANBERRA - Playhouse, Canberra Theatre Centre - 15 – 26 Sept
WAGGA WAGGA - Civic Theatre - 29 – 30 Sept
ORANGE - Orange Civic Theatre - 3 – 4 Oct
PARRAMATTA - Riverside Theatres - 8 – 10 Oct
PORT MACQUARIE - Glasshouse, Port Macquarie - 13 Oct
WYONG - The Art House - 17 Oct
Rules for Living
By Sam Holcroft
Directed by Susanna Dowling
Cast includes cast Heather Mitchell and Michelle Lim Davidson.
26 Oct – 12 Dec. Drama Theatre, Sydney Opera House
Opening Night: Fri 30 Oct 2020
Meet the family. Edith is a highly-strung matriarch who prepares for lunch like it's a military offensive. Youngest son Matthew, a frustrated actor and reluctant lawyer, longs for a different career ... and for his brother's wife. But Sheena, peeved and prickling for an argument, longs only for a drink. It's Christmas – what could possibly go wrong?
Sam Holcroft's script cranks the familial tension up to 11 using narrative tricks that clue the audience into a joke of which the hapless characters are unaware. Rules for Living is about all those expectations and roles that life sets upon us – and tics and twitches that betray us when we struggle to shake them off.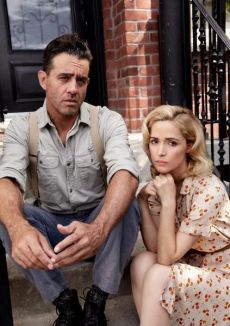 A View from the Bridge
By Arthur Miller
Directed by Kip Williams
8 Dec – 16 Jan 2021. Roslyn Packer Theatre Opening Night: Sat 12 Dec 2020
Rose Byrne returns to STC in A View from the Bridge, a play that, by her own account, is one that changed her life and sparked a lifelong love affair with theatre. Appearing alongside her is Emmy Award- winner Bobby Cannavale, her real-life partner and one of the US's most respected screen and stage actors.
Rose plays Beatrice who, together with her husband Eddie, has forged a family with her orphaned niece Catherine on the tough streets of the Brooklyn waterfront. When Beatrice's cousins, Marco and Rodolpho, arrive from Sicily, desperate for a better life, she takes them in without hesitation. But as Catherine falls for Rodolpho, jealousy and desire boil over in an uncontrollable and devastating sequence of events.
Images (from top): Wonnangatta - Wayne Blair and Hugo Weaving; The Deep Blue Sea - Marta Dusseldorp; No Pay? No Way! - Helen Thomson and Catherine Van-Davies; The 7 Stages of Grieving - Elaine Crombie; The Picture of Dorian Gray - Eryn Jean Norvill; The Wharf Revue - Jonathan Biggins, Drew Forsythe, Mandy Bishop and Phillip Scott; and A View from the Bridge - Bobby Cannavale and Rose Byrne. Photographer: Rene Vaile