The Wizardry of Reg
Iconic performer Reg Livermore hsa returned to the stage as the Wizard in Wicked. He talked to Coral Drouyn about things past and present, and his own particular magic of a lifetime in theatre.
"So there were these ridiculously talented young performers, newly graduated from a performing arts academy, and they clearly had no idea of who I was, what I'd done….and really, why would they? They had such confidence, they were so full of themselves, and I admit it irritated me initially. I thought, 'Have some respect. You've been in the business all of five minutes.' And then it hit me. In my first show at the Phillip Street Theatre (I must have been all of 18) Barbara Wyndon (a seasoned comedy performer) said to me, 'Don't be so full of yourself Livermore – you've only been in the business five minutes.' She was very tall and had this long face, like a Modigliani painting, and she cut me down to size. So what goes around comes around. It's the naivety of youth, and the arrogance too. If you don't believe you are the greatest thing since sliced bread, if you don't think you have something new and exciting to offer theatre, well then perhaps you've made a poor career choice."
There was never any chance that Reg had made a poor career choice, it was a fait accompli from the time he was a toddler.
"My Dad had five sisters, all of them talented, and there was always some kind of performance going on at every family gathering. I thought it was quite normal for people to sing and dance in their front room. My dad managed cinemas, but really he should have been a performer. He had a great voice and he actually joined the Mosman Musical Society. I know he had dreams of being on stage, but they thought he would be more useful in administration, so he never got to set foot on the stage. It's sad really."
Before he even reached his teens Reg was writing and putting on his own shows. He commandeered neighbourhood kids to perform in pantomimes. "Pantomimes were a huge thing in my childhood," Reg remembers. "We went every year to The Tivoli and, like the precocious child that I was, I found myself thinking how I would have told the story, or directed a scene. It wasn't so much a egotistical thing…well, maybe partly that…but it was more that I just had such a strong vision of how I wanted shows to be, and it seemed logical to do them myself. I also had this ridiculous amount of energy, I suppose they'd call it hyperactive or one of those labels now, and I just needed an outlet for it."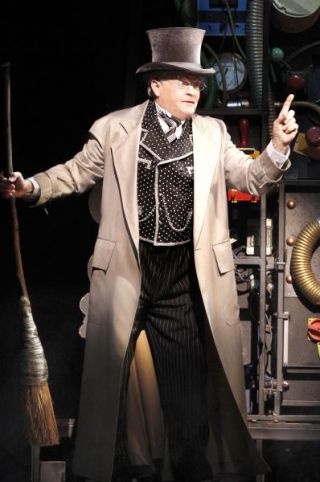 So Reg commandeered a friend's playroom and turned it into a theatre. Soon he was hiring local halls and, as actor/writer/director/company manager, he was becoming something of a local legend. There was never any chance that he was going to be a doctor or have a 'respectable' career. "I couldn't go to university," he recalls, "I didn't have the marks. Everyone said I had the ability, but I just didn't have the will. I suppose you could say I had a dream, but it was more like a vision really. I knew clearly what I wanted to do."
With no real formal training ("I cut my teeth at the Independent Theatre in North Sydney, under Doris Fitton) Reg became a part of the Phillip Street Theatre revues. He learned comedy timing on the run, became a professional through osmosis; but it wasn't until Reg started to take some acting classes with Hayes Gordon that he realised he had no technique at all. "That's what Hayes gave me," Reg says, "proper technique to fall back on, to give consistency of performance; to be professional; to be versatile; to adapt. You have to remember that there were no Performing Arts academies back then. NIDA was on the verge of opening, but places like WAAPA and VCA were years away. Hayes had come from America, he knew things that he could share with us, and I was very quickly hooked."
Reg soaked up all that Hayes could teach him, and turned in some superb acting performances in the next decade, after only a brief stopover in London, which he decided was not for him. He even played The Wicked Witch of the West in The Wizard of Oz at the Sydney Tivoli. Still, the need to step "OUTSIDE" the role, to express spontaneity, still needed to be fed. Reg found that outlet as a presenter, where he could ad-lib; work without a set script. Being young, handsome and very smart meant he was a natural for television, and he was quickly snapped up as the host of Crackerjack. But had success come too fast?
"There I was, nearly thirty, thinking to myself – well that's it, you've done it all. There's nothing left. What do I do with the rest of my life."
And then came Hair, and Harry M Miller opened a new door for Reg. Director Jim Sharman remembers that Reg had so much energy he was mesmerising, and the show was loose enough to give him space he hadn't had in a role before. "I found a passion even I didn't know was there," Reg says. "It freed me up – and it wasn't just getting my gear off," he chuckles. "Hair gave us all astonishing freedom of expression, and much clearer insight into who we were, and the kind of performer we wanted to be."
Reg followed it with Herod in Jesus Christ Superstar and even created his own musical, Lasseter. It was Hair that allowed Reg to explore being outrageous, but it was The Rocky Horror Show that let him break down the boundaries and confront the audience. There have been many Frank 'N' Furters, but never one like Reg Livermore. He was simply electrifying.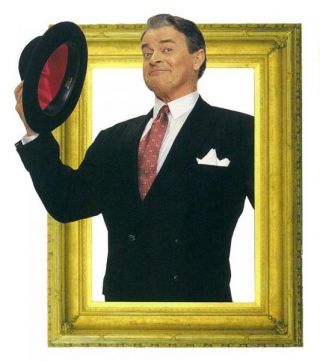 "In retrospect," he concedes. "I'm not sure that being outrageous, so in your face, was an entirely good thing for the show. I started ad-libbing, adding stuff nightly. Fortunately it worked but it could just have easily damaged the show and made it 'The Reg Livermore Show' instead of The Rocky Horror Show. And I did get quite high on the instant gratification, the audience feedback; so that just made me push the boundaries even further. It's a No-No in a book show; you just don't adlib or add to the text, but nobody tried to stop me, and I'm grateful for that."
After Rocky Horror there wasn't anything that excited Reg, so he retreated to Dubbo to recharge his batteries and run a restaurant. But Eric Dare, who had just taken a long lease on former cinema the Balmain Bijou, had other ideas.
"Eric turned up with his big cigar and told me he wanted me to do a one man show. I thought he was crazy. But he said rather cheekily that I'd made Rocky Horror into a one-man show anyway, so why not do it legitimately. My mind started racing, and I had a million ideas about the things I wanted to do, the constrictions I wanted to break free of, the freedom I wanted to express. And so Betty Blokk Busterwas born. The Seventies was definitely my time."
If you haven't seen The Betty Blokk Buster Follies (now available on DVD), it's difficult to explain the show. There's Reg in garish white face makeup with lots of lippy, in a white frilly maid's outfit, tights and stilettos with bare buttocks, taking theatre to places it had never been before and rarely since. It cemented a very clear audience reaction. You either loved it, or you hated it. A range of follow up shows followed, including Sacred Cow. The show went to London, where most people hated it. "They tried to boo me off the stage," Reg says thoughtfully, "but I refused to go. I wouldn't give them the satisfaction. But we had totally miscalculated how they would react."
It's not coincidence that the two most sensational stars we produced from that era are Barry Humphries and Reg Livermore. Both created characters that held up the mirror to the audience and allowed them to laugh at themselves through a third person. Both are master showmen, both brilliant writers and creative forces. But Humphries was always more middle of the road, a less confronting persona. Reg was a rollercoaster and his shows could excite and exhilarate, but also leave you exhausted and bruised. "I think, to some extent, I was always in Barry's shadow. There were always comparisons being made, though we really aren't alike as performers. Still I'm…I wouldn't say jealous…perhaps more regretful…that I couldn't find the international success Barry deservedly attained. I think… I hope… my work deserved it. Maybe the timing was just wrong."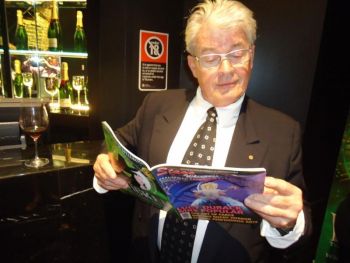 After success in Barnum, Reg retired to the Blue Mountains to paint and create a fabulous garden. The need to perform was satisfied doing three nights a week of cabaret at a local hotel. "From that point," he recalls, "I didn't seek work in the theatre…I thought my time had passed, I'd had my run. I only came out to play if someone asked me." Ask they did, but only sporadically and Reg then became best known as a garden presenter on Burke's Back Yard, and then for nine years on Our House. "It was good," he says, "but it wasn't theatre. I tried not to mind." And when he heard that The Producers was coming to Australia he knew he wanted the Max Bialystock role so he asked to audition. "You know, the American creatives had an edict. Don't send us anyone over 50. They won't have the energy for this role." Reg was 65 at the time but he flew to Los Angeles and knocked their socks off. The role might have been written for him, even though Reg made it inimitably his own.
And now, at 75, after six years in Bowral ("They don't have any idea of my background there") going through a period of adjustment, Reg is painting again and was just completing a new exhibition when the call came about Wicked.
"There was no way I was going to refuse," he chuckles. "It's a fabulous show. I'm not Bert (Newton) and they don't expect me to be. Will I be able to find something new, different, to bring to the Wizard. Well, I've had sixty years to fill my box of tricks and I still have all the energy I need. So I hope that the answer is yes. But the marvellous thing about the theatre is the unexpected. You can pull out all the stops, but ultimately, it's the audience that decides, and I have to trust them."
Images: (from top) Reg Livermore and Reg Livermore as the Wizard (Photographs by Jeff Busby); Reg Livermore in The Producers and Reg checking out Stage Whispers.
Originally published in the May / June 2014 edition of Stage Whispers.
More Reading
Gallery - Wicked Stars as babies