An American in Paris
Music and lyrics by George Gershwin and Ira Gershwin. Book by Craig Lucas. GWB Entertainment and The Australian Ballet. Theatre Royal, Sydney. April 29 – July 3, 2022.
Classic MGM musical An American in Paris pirouettes seamlessly from screen to stage, directed and choreographed by Christopher Wheeldon.
Demobbed American GI and artist Jerry Mulligan (Robert Fairchild), in Paris, newly liberated from the Nazis, falls instantly in love with petite French dancer Lise Dassin (Leanne Cope).
Seemingly springing from Jerry's sketchbook and his artistic consciousness, projected Parisienne scenes coalesce seamlessly in set design by Bob Crowley, projection by 59 Productions and lighting by Natasha Katz. Crowley's period and place perfect costumes complete the ambience, not to mention the delightful theatrical fantasy costumes.
Many other stage and screen musicals from the film's era feature ballets, mostly dream sequences, but ballet in An American in Paris is uniquely integral to character and plot, even though there's still a dream factor. Here ballet is the star, woven through the whole – it's the essence of leading character Lise, whose expression, consciousness and personal heritage is as one with dance.
As it did in the early decades of Hollywood musicals, dance here often embodies romance and seduction too, as perfected on screen by Fred Astaire and Gene Kelly, and continued on stage by Robert Fairchild.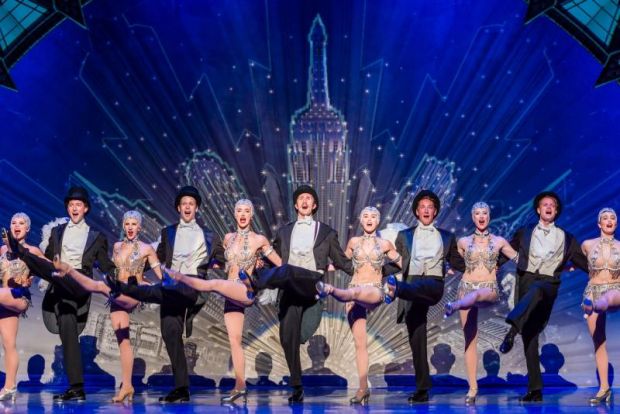 Not content with any normal musical's romantic triangle, the plot of An American in Paris ricochets into a romantic rhombus, then parlays into a passionate pentagram. Both aspiring cabaret singer Henri (Sam Ward) and composer Adam (Jonathan Hickey) are also in love with Lise, while American heiress Milo (Ashleigh Rubenach) is attracted to Jerry.
The Gershwin brothers' songbook, with its rich vein of love serenades, and songs of lost love, also injects well-placed comedy refrains and other standards to sustain the slender, yet endearing tale.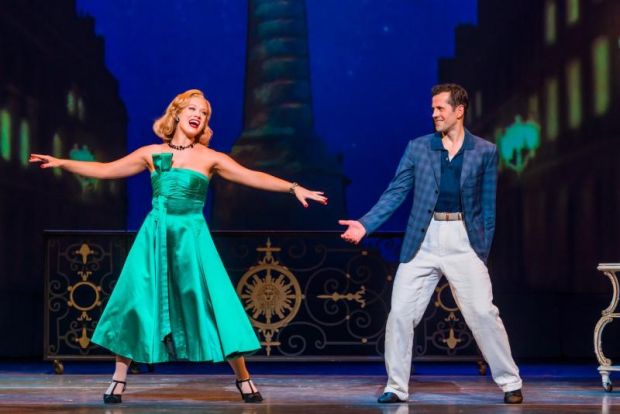 Lively musical comedy, brightly sung and splendidly danced by a top-notch ensemble and principal cast, flows and fizzes like French champagne, but An American in Paris's caviar moments are reserved for the final sequences – a fantasy cabaret emulating legendary French revues is followed by the ballet climax - an iconic 17 minute sequence in the film version, it's the crowning highlight of the theatrical version as danced by the show's stars Robert Fairchild and Leanne Cope, recreating their West End and Broadway tour de force, supported by a fabulous local ensemble.
The Australian alternates for the imported stars, Cameron Holmes and Dimity Azoury, are, I'm reliably informed, also wonderful.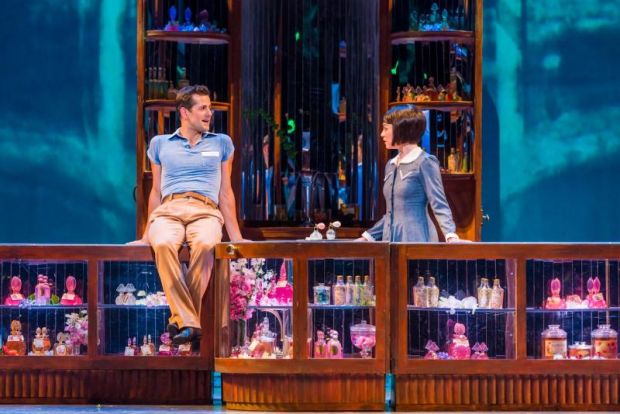 A long -time fan of the multi-Oscar winning movie, any doubts as to whether I would love this stage version were quickly swept away.
Get along and enjoy. To borrow my conclusion from Ira Gershwin, 'S Wonderful.
Neil Litchfield
Photographer: Darren Thomas.
Click here to read David Spicer's interview with Robert Fairchild