Bombshells
By Joanna Murray-Smith. Arena Arts. Directed by Christine Ellis. Roxy Lane Theatre, Maylands WA Sep 4-19, 2020
This Australian play, first performed in 2004, with Caroline O'Connor in all six roles, is being performed to appropriately distanced audiences by Arena Arts at Maylands' Roxy Lane Theatre. This production features six actresses performing the sextet of monologues, each featuring a dynamic and interesting woman.
A great production choice for uncertain times, the nature of the show meant that the majority of the rehearsals could be held with very limited numbers. Christine Ellis has selected a very strong cast, and the production is held together by Stage Manager Sage Lockyer, who makes brief appearances.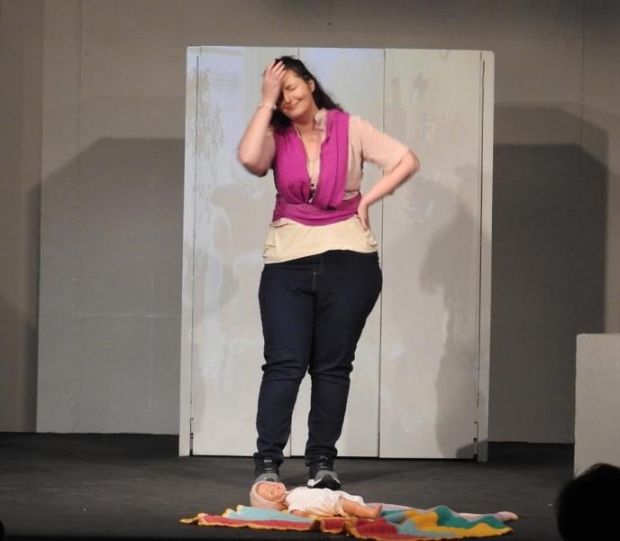 Jess Lally sets the show in motion as Meryl, a frenetic mother of three, and we follow her through her day, as she struggles to keep on top of things. Privy to her inner thoughts as she interacts with her children and a variety of other people, Jess gives us a highly relatable insight into this young mum, full of self-doubt and loathing. A very likeable and convincing performance.
Winsome is a widow whose week consists of outings with other widows, book club and volunteering as a reader for the blind. Lucy Eyre, playing an older woman, gives us a beautiful portrayal of a lonely woman's journey of self-discovery and sexual re-awakening as she reads to blind university students. Perhaps the most poignant of the pieces, this one clearly resonated with the audience. A gorgeous, bitter-sweet story - expertly performed.
In a great change of pace, we meet teenager Mary O'Donnell, the most outstanding triple threat performer at St Brigid's, as she prepares for her school talent quest. Elise Wilson is very believable as an earnest and passionate mid-teen and brings lovely comic timing and great physicality, especially during the dance sequence.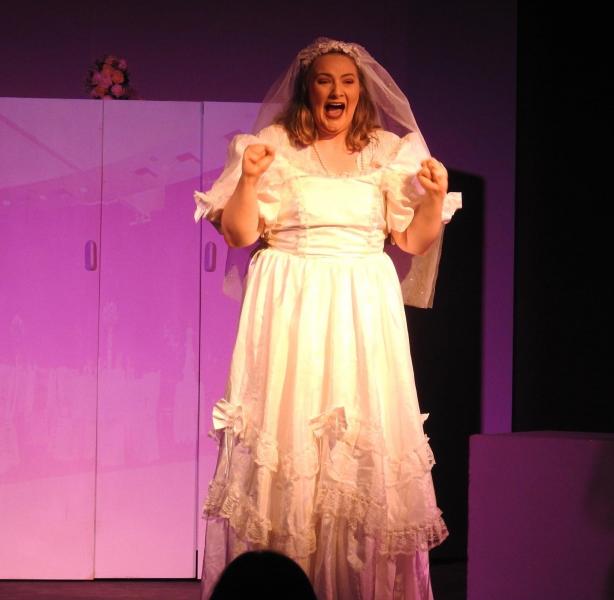 After interval, we journey with bride Theresa as she prepares for her wedding. Some doubts that go well beyond bridal jitters are nicely conveyed by Adrienne Coombes, in a bold and dynamic opening to Act 2.
A gentler performance, at least initially, from Kerri-Ann Mulley, as Tiggy, whose address to her fellow cacti and succulent lovers, melds with a revelation of her relationship breakup. My only concern with this one was that the projections, which work well in the other scenes, seemed distracting and at odds with the scene (and making her departure from her planned speech seem deliberate rather than organic). An interesting contrast piece.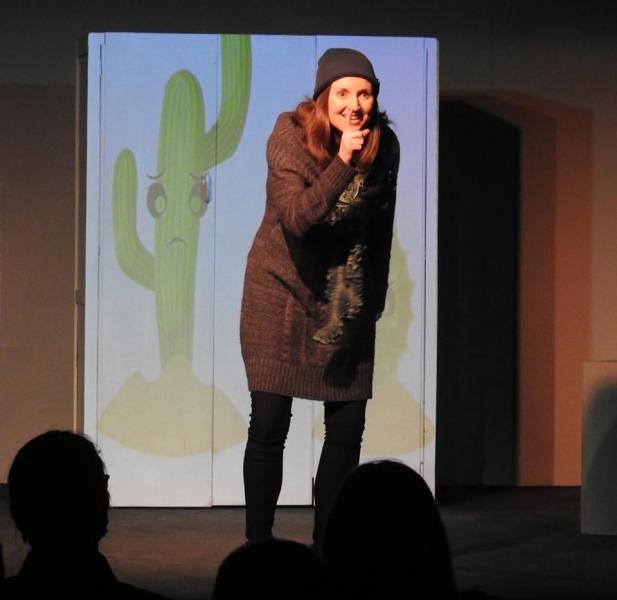 We conclude the evening at the concert performance of Zoe Struthers, visiting American performer, on her comeback tour. Claudia van Zeller brings her beautiful vocal talents and ability to hold an audience in the palm of her hand, adding layers as we realise that there is much more to the story. A portrayal of great depth.
In this incarnation of the production, the other characters join the audience for Zoe's performance, tying the production together.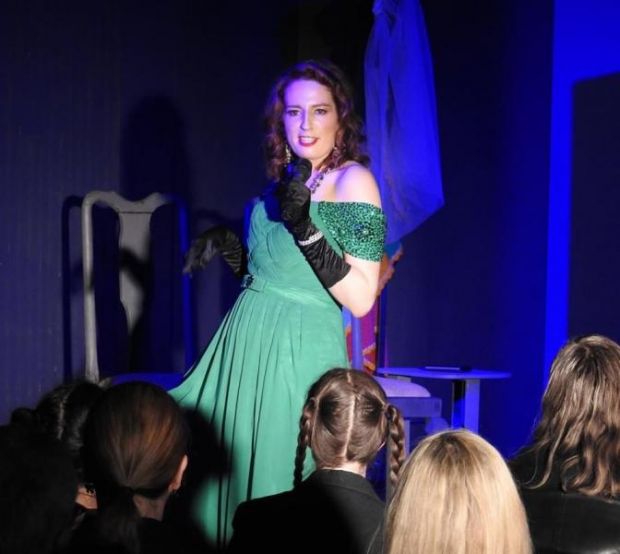 Bombshells is a great little winter warmer of a production, and with six very different mini-performances within the show, you are likely to find one with particular appeal. As to be expected at the moment, audience numbers are very limited, so patrons are advised to book early.
Kimberley Shaw