That Boy
By Martha Lott. Adelaide Fringe Festival 2021. Holden Street Theatres. Feb 16 – Mar 21, 2021
A room that looks like a tornado has passed through – clearly the space of a young boy. Tom is eight years old, cheeky, and out of control - a 'cross between the Energiser bunny and Tasmanian Devil' says his mother, Sarah, whilst tidying his room to look for 'Monkey', Tom's favourite toy and sidekick.
As Sarah transforms the room from chaos to order (sniffing clothes to decide if they should be folded or washed), she tells us the stories of his life. He's not quite bad enough to be diagnosed – but then when he is, Sarah is too terrified to tell anyone about it.
Adapted for the stage by an ensemble team, from a concept by Lott, this hour-long monologue seems to race by. Lott shares her joys and fears, her pain and vulnerabilities, and it is a powerful experience for us, feeling the unconditional love a mother has for her son, whatever he does, however he hurts her. Director Yasmin Gurreeboo steers Lott away from the sentimental, unafraid to have a mother admit to her faults.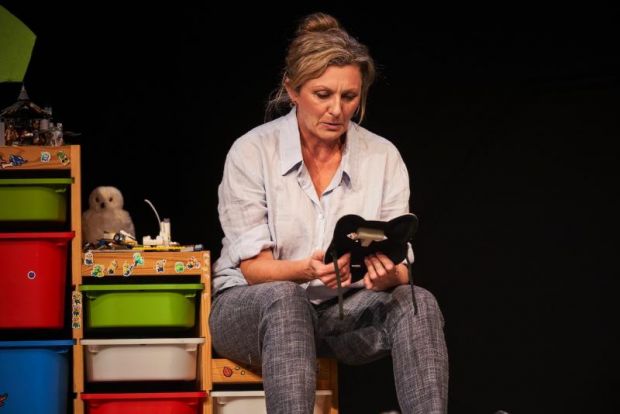 Lott excels at the flitting between pairs of stretched emotions – the guilt and love, the anger and relief, the uncertainty and determination. She challenges a bureaucratic system that insists on putting people into well-defined boxes, that defines her son as 'that boy'. Instead, Lott offers the insights of a mother, for which there is no rule book. With each put-away toy and folded pyjamas, the room returns to order as the story gets messy – this is real life.
The success of this monologue is in its humanity – an imperfect but unending love from a mother to her son.
Mark Wickett