Oscar Winning Improv
Adelaide Fringe: World Premiere. Presented by The Changing Jennifers. 5 – 19 Mar, 2023
I need to declare that after the 2022 Letters to the Editor from this troupe, I had to see what they could do with a cinematic masterpiece! Those of us who were addicted to shows like Thank God You're Here or Would I Lie To You? will be fans of the craft of 'improvisational theatre', often called improvisation or improv, where performance, commonly it is (for good reason) comedy that is performed is unplanned or unscripted: created spontaneously by the performers. It is a joy to watch the performers stretch, challenge and tease each other and the byplay is a delight in itself.
There is every chance that accolades from the Fringe, Melbourne Comedy Festival and Edinburgh seasons received have gone to their heads, because each performance this year features an audience choice (think blind tasting) of a cleverly concealed Oscar winning script, (yes, there's even the predictable Oscar acceptance speech), and whilst the first three minutes come straight from the actual script, beyond that, everything and anything goes! For our Oscar winning choice, a democratic-ish audience vote chose the cleverly concealed 2001 animated film Shrek. Savvy audience members have, for some shows unsuccessfully attempted to 'call their bluff' by taking their own scripts in, but undaunted, they mutilate 'all comers'. We had three minutes of the original script. Time was called, and this was then followed by 57 minutes of barely restrained mayhem.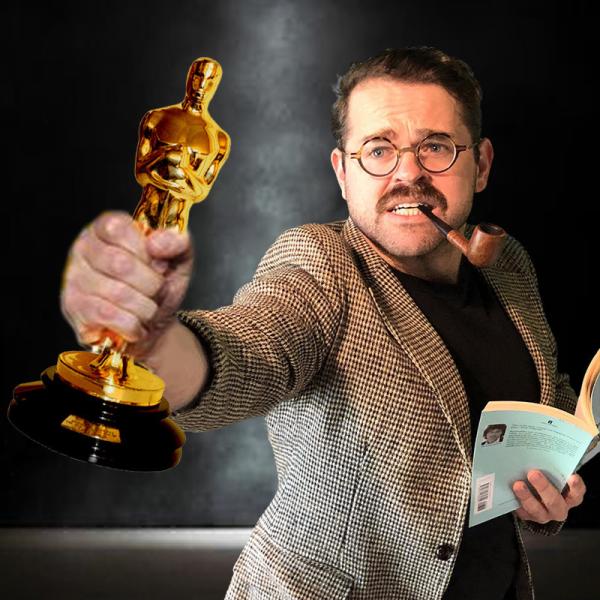 The Adelaide troupe, Eden Trebilco, Sam Calleja, William Mellor and Sam Hobbs-Griffin move seamlessly between ages, species, genders, and in Calleja's case, characters and situations, in the same scene! Vignettes stayed with me including Hobbs-Griffin's multiple attempts to mutilate a Scottish accent, and who would have thought a donkey's special talent was making waffles? Have you ever met a dragon who mimes and slips into a Scottish accent? How ribald is a night on the town with a bald princess and a temperamental dragon? How did The Incredible Hulk get into this darned story?
One of my pet complaints is the use of excessive expletives, and whilst there is a language warning, understandably, improv does get a little boisterous. The show is perfectly suitable for a 15+ audience, and probably, broad minded teens.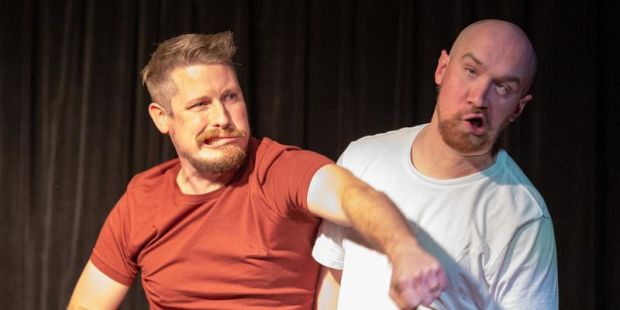 Fortunately, me telling you the plot is completely irrelevant, because the only common factor for the next show are the four, somewhat lunatic, but immensely talented performers. A note to teachers. Take your Drama students to this Masterclass in improv. (DO get the note re it being M15 signed just in case!)
I cannot wait until 2024 to see the Changing Jennifers! But wait, I will see an entirely new show next weekend anyway. That's the joy of improv!
Jude Hines