Watson: The Final Problem
By Tim Marriott & Bert Coules, based on the stories by Sir Arthur Conan Doyle. Adelaide Fringe. Ayers House. 17 February – 18 March, 2023
The opulence of the Ballroom at Ayers House is the perfect place to spend an hour with Watson, the self-appointed biographer of Sherlock Holmes. Following the death of both Holmes and his wife Mary, Dr John Watson (Tim Marriott) is reminiscing about his life with the great detective, and the many adventures he was taken on through his association at Baker Street.
Taken from the canonical stories by Sir Arthur Conan Doyle, this monologue was written by Marriott and Bert Coules, who wrote original stories about Holmes and Watson for a BBC radio series – and the knowledge and pedigree is clear, with precise references to the original published novels, indeed little deviation from them. Yet this performance will have you opening up those books again to rediscover the world that Conan Doyle created.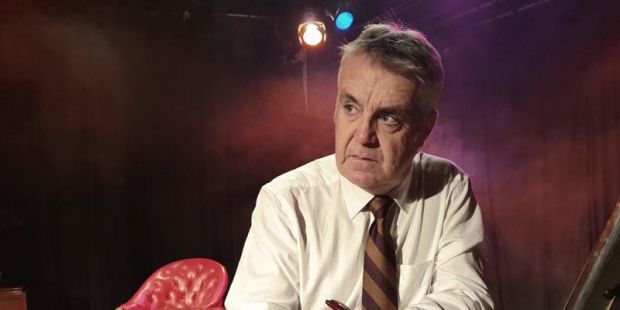 Marriott's performance is impeccable – personifying Watson from the moment he limps down the aisle, awkwardly climbing the stage to begin his story. He takes us on a vivid journey from the war in Afghanistan to Reichenbach Falls in Switzerland – and, of course, to Baker Street. He displays real affection and pride for his partner and friend – and genuine love and loss for his dear wife Mary.
The captivating acting is enhanced by the excellent sound design (also Coules) and perfect execution, which gives it the flavour of a radio play – except that here we get to see the joy on Marriott's face, the pain of loss to the point of almost giving up, and the juicy anticipation of who is coming up the stairs when the story stops.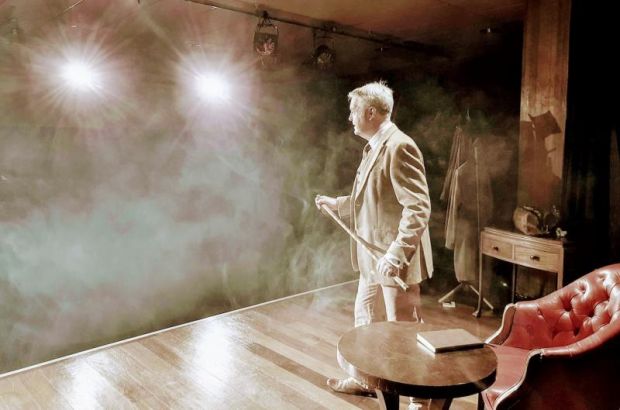 If you're a fan of Sherlock Holmes only through the more modern adaptations on TV, this one hour will have you right back in the 19th century where this all started.
Mark Wickett