Jason Bovaird - For The Love of It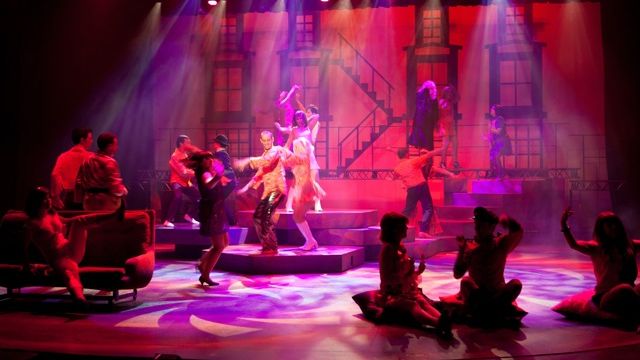 The first in a series of articles by Matt Caton.
Amateur theatre, community theatre or non-professional theatre. We have many names for it, but they all essentially mean the same thing; we aint getting paid for this one. But how about those who do get paid for it during the day and then spend their nights doing the exact same thing, just for the love of it? I'm talking about the many professional artists, technicians, designers and even business professionals who make the decision to spend most of their time away from work, doing free work in the non-professional circuit. Why do they do it? What do they get out of it? Which one is more fun?
This month, I spoke with Melbourne Community Theatre's most awarded Lighting Designer, Jason Bovaird, who spends all the seemingly limited time he has away from Moving Light Productions, creating professional-level designs for a myriad of amateur theatre companies.
MC: How did you get into Lighting Design in the first place?
JB: While studying a Bachelor of Education (Performing Arts) at The University of Melbourne, I was asked to design lights for a play directed by my lecturer. I was moving more into Stage Management at the time and it was when I was ushering at the Princess Theatre on Beauty and the Beast where I was able to be around great technicians and international lighting designers. It was on this show that I met Trudy Dalgleish (LD for Fame, Sisterella, Hairspray) and spent many hours with her picking her brain about design principles, colour, lamps etc.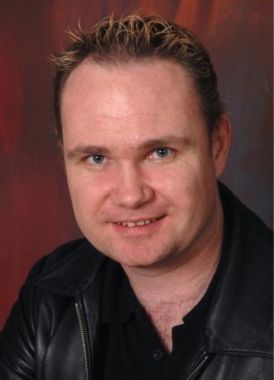 MC: What was your very first LD gig?
JB: My first lighting design job was when I was working in Shepparton with Shepparton Theatre Arts Group on a production of Barnum. This was certainly an experience to remember given that I really had no idea what I was doing. Funnily enough the show actually worked.
MC: The main question now; why do you still do amateur theatre, when you spend so much time doing theatre for your profession?
JB:The reason why I still do amateur theatre is due to to the social aspect, the challenges and the different types of shows. Amateur theatre has allowed me to refine my skills and develop new ones and also if you make a mistake, you aren't going to lose your job. I have lit for many companies such as Dandenong Theatre Company, CLOC, Babirra, Nova, Fab Nobs and many more and with each of them comes a new challenge. Amateur theatre provides a wonderful grounding for young designers and it allows them to try new things without being judged by commercial producers and many other critics. The sad thing in amateur theatre today is that many people place too much emphasis on doing shows to win awards instead of enjoying the creative process.
MC: Um... Many people will find that a strange thing for you to say Jase.
JB: I'll admit, I became one of those people for many years and it wasn't until last year that I realised that it really has no emphasis in the professional world.
MC: Considering you do this for a living, do you sometimes feel like you're still at work when you spend your evenings doing this for free?
JB: Yeah,sometimes I do feel like I'm at work doing an amateur show; particularly when I have been in a theatre all day and then attending another theatre in the evening.
MC: What has been your favourite Lighting Design, keeping in mind budget and venue limitations?
JB: My favourite Lighting Design to date was Beauty and the Beast for Whitefriars College. The reason why I say this is due to the enjoyment and enthusiasm shown by each and every student that was involved. On a larger scale, I really enjoyed The Victorian State Schools Spectacular at Hisense Arena. The show was so large, comprising of 350 - 400 moving lights, along with a truss that was engulfing the Hisense Arena roof. The show was bumped in such a short time and opened 4 days later.
I am currently the Australian Lighting Designer of Motherhood - The Musical, with Director Terence O'Connell and Designer Shaun Gurton. The show (which opened at Melbourne's Athenaeum Theatre) will then tour Australia to regional venues and capital cities. The challenge for me has been to design a rig that will look 'fat and juicy' in large theatres as well as be able to tour and be bumped-in to smaller venues. The other great challenge has been the use of 'No Haze.'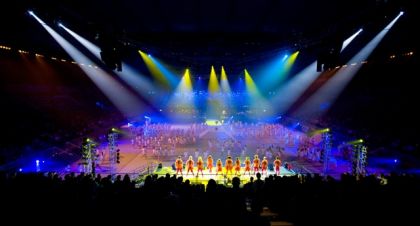 MC: Ha! Anybody who has seen a Jason Bovaird Lighting Design would know that you not using haze would be like Barry Humphries performing Dame Edna without the costume.
JB: I have actually thoroughly enjoyed this aspect, as the show is set in a child's nursery and it would completely destroy the visual image and picture on the stage.
MC: Which do you enjoy more, the free or the paid work?
JB: Silly question Matt, to get paid to do what I love is always going to be better.
MC: I think 'silly' is a bit harsh, maybe it was poorly worded. The few bits and pieces of paid acting work I have done have been far less enjoyable than the amateur stuff.
JB: True, and getting paid does come with a certain level of responsibility and expectation.
MC: Do you think you'll always be involved in amateur theatre, in some way?
JB: Always, particularly given that my production company Moving Light Productions was originally set up to assist amateur theatre companies in staging better lighting and production values of their shows. I have made some wonderful friends in amateur theatre over the years and I will always go back and give support to where I got my start.
MC: Thanks for your time Jase.
Images (from top): Dusty The Original Pop Diva. Jason Bovaird. The State School Spectacular. All images - Gavin D Andrew.