Sound Advice - Greg Ginger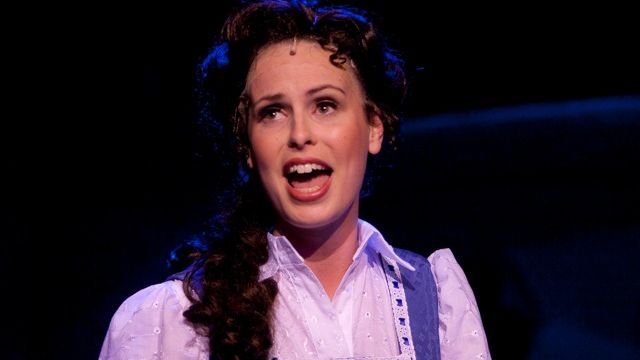 For the love of It - A series by Matt Caton
The Director has spent months going over every single detail of the show. The MD has rehearsed and rehearsed every single note. The Choreographer has driven everybody crazy with his or her obsessive approach to dance. The Set Designer was up for 48 hours doing the final artwork on the set. The Lighting Designer has managed to score a bunch of moving lights for very minimal cost, and has spent 3 days programming them. The two lead actors both recently got accepted into WAAPA. The stage is set, the show is flawless, and it looks amazing however... nobody can hear the performers.
Have you ever been in this situation? Having poor sound is a curse that commonly plagues amateur theatre and can instantly bring down the perceived value of the show. Luckily, the circuit is flush with a few professional Sound Designers who donate their time and expertise to make sure that amateur productions at least have the benefit of being heard.
This month, I spoke with Sound Designer Greg Ginger of Outlook Communications, who donates much of his spare time, away from professional work, designing sound plots for many of Melbourne's major amateur companies:
MC: Okay Greg, a bit of background. How did you get into Sound Design in the first place?
GG: It started as a hobby while I was at school, helping out with sound for concerts, fetes, assemblies and the odd school production. It flowed on to me becoming involved with the Scout Gang Shows and Showtimes in the 1980's. Working in the sound department and later heading it, allowed me to experience working in large professional theatres. During this time we performed at the Palais and National Theatres in St Kilda and the Princess Theatre in Melbourne. Outside of Scouts I became involved with some amateur companies including Camberwell Youth Theatre, Column Theatre Company and Festival Theatre Company.
MC: What was your very first gig that you were credited as Sound Designer?
GG: Other than school productions, the first amateur show was The Bakers Wife for Festival Theatre Company at The Alexander Theatre at Monash University.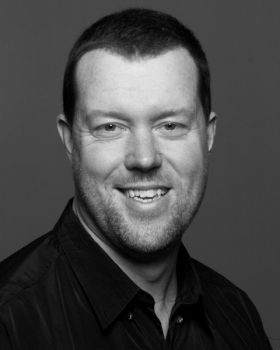 MC: Besides the obvious - budget - what do you find to be the biggest limitation that faces Amateur companies when it comes to sound?
GG: So many companies lack the understanding of the process of what is required to achieve excellent sound in musical theatre productions. Sound Design is not just about how many radio mics are required to cover the lines, it needs to be a fully integrated system with careful speaker selection and placement; multiple speaker positions to allow the designer to create a transparent sound which images the sound to the performer. Time in the theatre is also a major hurdle, with usually only a few days before the show opens. Thorough script preparation, sound effects and microphone plot rehearsals prior to the bump-in will allow the rehearsal time in the theatre to be used solely for getting the sound right.
MC: The main question now; why do you still do amateur theatre, when you spend so much time doing live production as your profession?
GG: I find amateur companies a great training ground with a wealth of talent onstage, in the orchestra and behind the scenes. I use amateur productions to experiment with new equipment, trial design concepts and to train young people who have a passion for musical theatre sound and want to learn more. Many operators we have trained in amateur productions over the past 15 years are professionally mixing productions around Australia and overseas at the moment.
MC: When you do this for a living, does it feel like you're still 'at work' when you do this in the evenings for free?
GG: I guess I am lucky to have a profession which is also my hobby. Although sometimes I do feel like I am at work, I still enjoy it.
MC: What has been your favourite Sound Design, keeping in mind budget and venue limitations?
GG: Since the founding of my company Outlook Communications 17 years ago, I have designed over 500 musicals, around 100 sports events, countless one-off concerts and corporate shows. I would have to say I can't chose between Beauty and the Beast for Whitehorse Musical Theatre Company and Cats for Ballarat Lyric Theatre Company. Both were exceptional productions and are still talked about years later.
MC: I've been told that this is a silly question, but which do you enjoy more, the free or the paid work?
GG: Yes I agree this is a silly question. In many ways owning your own sound hire company does create an even bigger blur between servicing a hire customer and providing the artistic design service for free, so really in my world there is little difference.
MC: That is certainly an interesting way of looking at it. Do you think you'll always be involved in amateur theatre in some way?
GG: I expect I will continue to support amateur theatre companies as long as the quality and production standards are high and I feel the opportunities to train people are worthwhile.
I would like to make the point that many amateur companies do not regard sound design as a creative element and as such due recognition is often relegated to technical line credit; for example, The Music Theatre Guild of Victoria do not acknowledge sound in their organisation.
Top image: Lauren Selway as Belle in Whitehorse's Beauty and the Beast. Photographer Gavin D Andrew..'