Choosing a Show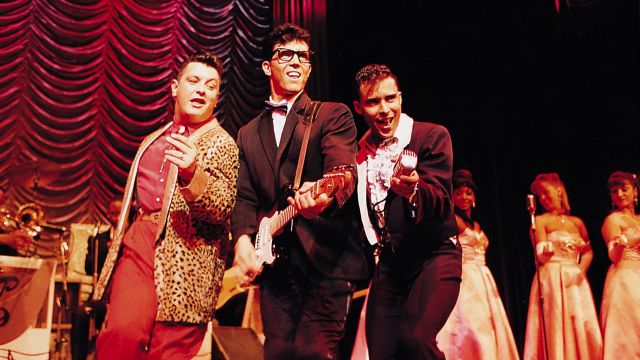 Buddy – The Buddy Holly Story
The U.K. producers of the hit rock & roll musical Buddy – The Buddy Holly Story are now licensing amateur and professional rights to the show directly in Australia and New Zealand. Says writer/producer Alan Janes: "Buddy is something very close to our hearts, so we take a lot of pride in the show and the productions we license. The feedback from theatres has been phenomenal, in terms of audience response and the financial/artistic impact. We're looking forward to working directly with theatre organisations, large or small, in Australia and New Zealand, where the show has always been so well received."
Buddy, which is currently on tour in the U.K., tells the story of the early rock & roller Buddy Holly, who shot to fame in the late 1950s with such timeless hits as 'That'll Be The Day', 'Peggy Sue', 'Oh Boy', and 'Rave On'. Hailing from Texas, he achieved huge success in a relatively short period of time, only to die tragically at the age of 22 in a plane crash on February 3rd 1959, along with two other '50s rockers – Ritchie Valens ('La Bamba') and the Big Bopper ('Chantilly Lace') – on what became known as "the Day the Music Died" via the Don McLean song 'American Pie'.
Buddy the musical was first staged in London in 1989, where it played for 14 years. It's been produced on Broadway, and Australia – where it played for 36 weeks at Her Majesty's Theatre, Sydney in 1991 before touring and returned to Australia and New Zealand in 2015. The show can be performed by a cast of 12+ (including actor/musicians) and is relatively simple to stage in terms of set.
Buddy regularly brings audiences to dance in the aisles. As the first of the so-called 'jukebox' musicals, it earned the moniker 'the World's Most Successful Rock & Roll Musical'. "This is a show suitable for everyone, from 8 to 80," enthuses Janes. "Every performance is literally like a party."
For licensing enquiries and perusals:
rick.thorne@buddyshow.comor through buddythemusical.com/request-licence
tel: 001144 207 240 9941
From ORiGiN Theatrical
www.origintheatrical.com.au / 02 8514 5204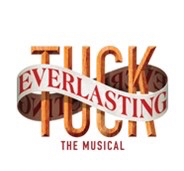 Tuck Everlasting
Direct from Broadway
What would you do if you had all eternity?
Eleven year old Winnie Foster yearns for a life of adventure beyond her white picket fence, but not until she becomes unexpectedly entwined with the Tuck Family does she get more than she could have imagined.
When Winnie learns of the magic behind the Tucks' unending youth, she must fight to protect their secret.
Based on best-selling children's classic by Natalie Babbitt and adapted for the stage by Claudia Shear and Tim Federle, with a score by Chris Miller and Nathan Tyse.
Cast: 6m, 3f, 1girl(s) plus ensemble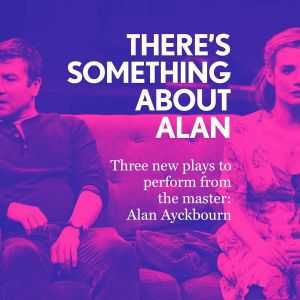 If you relish the challenge of staging Alan Ayckbourn's plays, be one of the first to perform three of his most recent works.
Arrivals and Departures
A terrorist is on the loose, and the police have planned a sting to capture him as he steps off a train in London.
The operation, led by the buffoonish Major Quentin, has drawn in two civilians. Perfect strangers, their time waiting for the trap to be set gives them the chance to get to know each other, and try to make sense of the chaos unfolding around them.
Cast: 4 women, 7 men, 2 girls
Farcicals
Two short plays that can be performed together or separately.
Chloë With Love
Teddy's marriage to Lottie is going through a difficult period. Does he still love Lottie? Does Lottie still love him? Cue: next door neighbours Penny and Reggie to the rescue. But with the arrival of the voluptuous Chloë all their best laid schemes are put to the test.
The Kidderminster Affair
Sexual intrigue at Teddy's garden barbecue. Is his secret liaison with his neighbour, Penny, about to leak out? Will his wife Lottie discover the awful truth about Kidderminster?
Cast: 2 women, 2 men
Hero's Welcome
Play (2 hours)
Though he's lauded in the media as a military hero, Murray is remembered less fondly in his old village. He left amidst rumours of arson, unplanned pregnancy and stealing his best friend's girlfriend. When he returns, 17 years later, with a new wife in tow, he creates trouble from the beginning - not least with his ex-fiancée.
Cast: 3 women, 3 men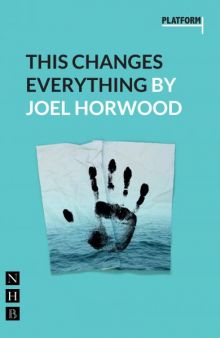 From Dominie Drama
www.dominie.com.au/drama / 02 9938 8600
Aimed at addressing gender imbalance and inequality in theatre, Platform Plays comprise big-cast plays with predominantly or all-female casts, written specifically for performance by school, college and youth-theatre groups.
This Changes Everything by Joel Horwood
A group of disillusioned young women have disappeared. On a platform out at sea, they have formed The Community – a new type of society and a better way of living. But how can you change the world if you've taken yourself out of it?
Cast: 20f (large cast possible)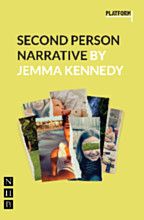 Second Person Narrative by Jemma Kennedy
You're born a girl. You grow up. You grow old. You die. But who is in control of your life story? Can you actually choose your destiny? And how do you forge your own identity along the way?
Cast: 7f or mixed cast, doubling (very large cast possible)
The Light Burns Blue by Silvia Semerciyan
During the First World War, seventeen-year-old Elsie Wright fools the world into believing she has photographed fairies in her garden. An ambitious young reporter seeks to expose Elsie as a fraud. But as she looks at the facts, she begins to think there's more to Elsie's story than a simple hoax.
Inspired by the true story of the Cottingley Fairies.
Cast: 9f 1m, plus mixed cast of up to 30 characters.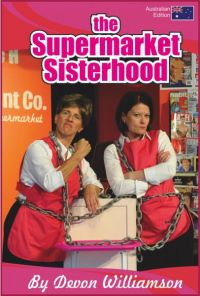 From David Spicer Productions
The Supermarket Sisterhood.
As if the daily skirmishes with farcical customers and the dim-witted men in their lives wasn't enough, the women who operate the checkouts at the Discount Co supermarket are now facing a new boss and the prospect of losing their jobs to automated checkout aisles.
Cast: 5F / 2M, (plus female extras).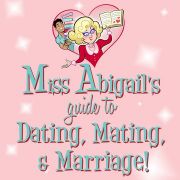 Miss Abigail's Guide to Dating, Mating & Marriage! by Ken Davenport and Sarah Saltzberg.
Let Miss Abigail take you back to a simpler time, before speed-dating! It's Loveline meets Dr. Ruth as Miss Abigail shares her vast knowledge of every piece of relationship literature known to mankind. The audience participates in this variety show.
Cast: 1M 1W.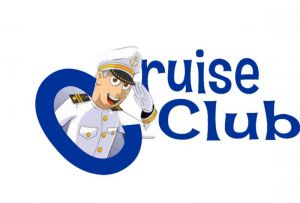 Cruise Club by Liane Mills.
Set sail for adventure on the cruise of a life-time to Bermuda aboard the beautiful Costa Lotta. It's not all smooth sailing. Someone is trying to poison the passengers and nobody knows who will be next. Audience participation is a must.
Cast: 5-8M 3-7W.