Adelaide Theatre Collective RUMPUS Search for New Home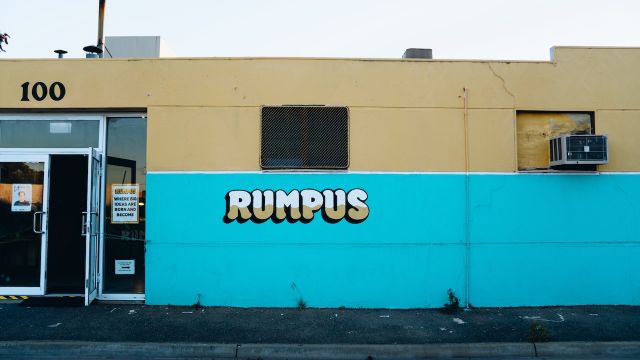 After 4 happy and fruitful years in RUMPUS' Bowden Warehouse, the theatre collective is on the hunt for a new home to produce renowned independent theatre.
Founded in 2019, RUMPUS was a response to the lack of a thriving industry second tier, with isolated independent artists and companies struggling with limited resources and support. It was initiated by Yasmin Gurreeboo (Artistic Director at ActNow Theatre and Foul Play Theatre Company), Nescha Jelk (former resident artist at State Theatre Company South Australia) and independent performer and theatre-maker Rebecca Mayo.
RUMPUS is run by a dedicated committee of volunteers of artists committed to the facilitation of innovative and poignant theatre in Adelaide.
Since its inception RUMPUS has facilitated ground-breaking pieces of theatre such as the bold retelling of Hamlet, in Hamlet in the Other Room by Good Company Theatre, a story of LGBTQI+ self-discovery, Butterfly Kicks and Ruby Award-winning play Clock for No Time which explores the trials and tribulations of caring for someone with Alzheimer's.
RUMPUS has on average audiences of 1,500 per year in the programmed season plus additional attendances in venue hire and fringe performances.
For the 4 years in a converted Bowden warehouse RUMPUS has been a co working space, rehearsal centre and of course home to Baby Plays which give artists a chance to workshop their ideas in front of an audience and the Main season shows. Despite the wonderful opportunities the venue has provided, co-founder Nescha Jelk points out that RUMPUS has always been much more than the venue.
"We've been extremely lucky to have such a great space in Bowden for so long but since RUMPUS' inception it's been far more than a venue. It's a collective to facilitate bold independent theatre and ideas and wherever our new home is this will be something that RUMPUS will continue to be."
The Bowden warehouse space was made possible by Renewal SA and RUMPUS thanks them for their support and are now leaving no stones unturned to find their next home.
"When we first moved into the Bowden space we knew it would not be permanent and although it's sad to be leaving there after so many great memories it is extremely exciting to have the opportunity to create new memories in our new home"
"We are currently exploring options all throughout Adelaide such as warehouses and established theatre spaces and assure RUMPUS fans that wherever the venue may be it will have the same spirit that RUMPUS was founded on," Said Jelk.
Rumpus is calling on anyone that has networks with property owners, local councils or venue managers to assist in spreading the word.
To say goodbye to the venue RUMPUS will be throwing a farewell party on the 11th of February with details to be announced soon.
This announcement means that the award-winning 2022 programmed show, 'All the Things I Couldn't Say' will be postponed until May-June.