Philips Strand Lighting – Nearly a Century of Service.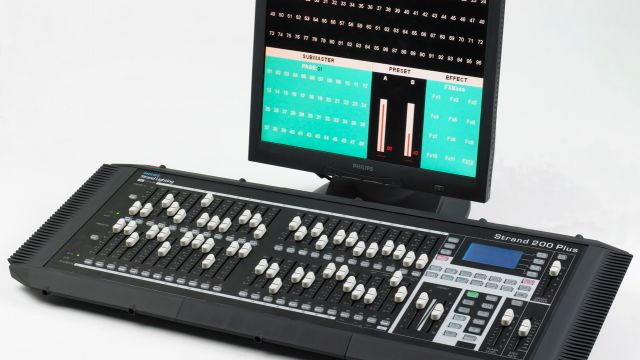 In the heart of London's theatreland in 1914 a business was born - Strand Electric. Arthur Earnshaw and Phillip Sheridan were both London theatre electricians when they set up their company. In 1929 Century Lighting opened for business in New York to serve Broadway.Today, Strand Lighting, the union of these two companies, continues as one of the world's leading names in stage lighting. The first local office opened in South Yarra, Victoria, in 1952. Since its recent acquisition by Philips, the company continues to set benchmarks for control and dimming used by professional and amateur designers, technicians and venue operators.
Strand is now an integral part of Philips Entertainment. Combining forces with Selecon and Vari-Lite they have a proud history in the design and development of their product lines. Whether it's traditional theatre luminaires, moving lights, dimming and control or the new world of LED, all share a passion for delivering creative lighting tools to meet the needs of the performance lighting industry.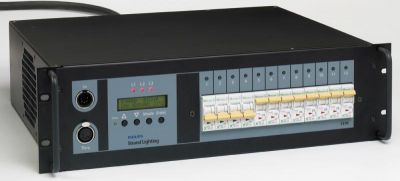 Philips Entertainment has invested heavily in cutting-edge products, backed now by a world-wide workforce of more than 100,000 people. Strand has taken full advantage of these resources and now delivers to the lighting industry a full choice of affordable and versatile dimming and control product. These range from cost-effective local solutions (single, cabinet and rack) to lighting systems which do the thinking for you. The company calls it source control. This means that the future of lighting is less thinking about the mechanics of how you get the light to work and more about what you actually want that light to do. With a luminaire like a Selecon PL3 you provide power and data and away you go, with source control dimming the company brings the dimming and control as close as they can to the conventional tungsten fitting.
The Strand concept of source control allows modern luminaires with onboard intelligence such as moving lights and LEDs to operate seamlessly alongside conventional filament luminaires. Strand equipment aims to provide the safest, optimal source of power for its operation without sacrificing performance all whilst satisfying their environmental conscience.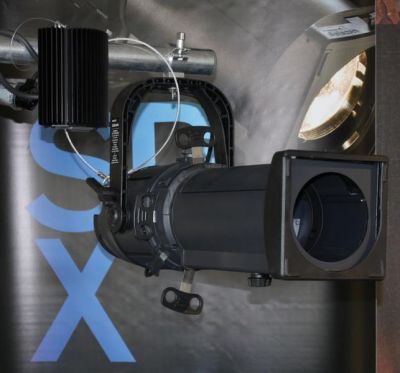 With source control, the electrical system in a venue also just got simpler. Now instead of kilometres of patch cable running throughout the space, all that needs to be provided is non-dimmed mains reticulation. This is a far greener and cheaper solution due to the reduction of costly copper and the electrical losses generated by dimmed loads over distance.
Strand has been able to draw on the Insulated Gate Bipolar Transistor (IGBT) technology that has been in use with the Philips Entertainment group of companies for many years. This develops distributed dimming solutions that are scalable from as small as the control of one fitting all the way through to an entire venue of many thousand seats.
IGBT technology delivers compact, energy efficient solutions as well as precise voltage control, high-speed data distribution, current monitoring and operating temperatures that protect against short circuits.
Along with source control Philips Entertainment is developing new concepts in controls to further support the needs of designers, technicians and audiences as they employ the latest innovations in lighting technology such as LED.
Images: from top - Strand 200+ control console with monitor; Strand 1210 10A dimmer; Strand LightPack with Philips Selecon SPX.