Bells Are Ringing – Sydney Federation Students at The Hayes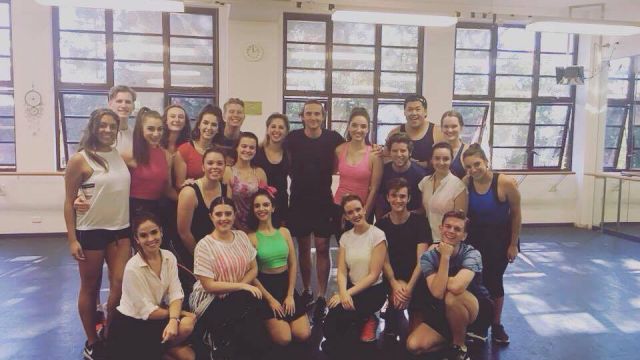 Federation University (formerly Ballarat Arts Academy) is proud to present the 1950s musical Bells Are Ringing (book and lyrics by Betty Comden and Adolph Green and music by Jule Styne) for their second year production at the Hayes Theatre in October 2016. The production is directed by Grace Barnes who most recently directed Venus in Fur for Darlinghurst Theatre Company, and was resident/associate director of the Australian productions of War Horse, West Side Story and Guys and Dolls, as well as the UK productions of Martin Guerre and The Witches of Eastwick. This is a show you cannot miss!
The story of Bells Are Ringing follows Ella Peterson, a young woman who works at an answering service who cannot help but get involved in the lives of her telephone clients. One client stands out from them all, the struggling writer, Jeffery Moss. Ella's determination to improve the lives of her callers soon finds her impersonating a woman she has never met, in love with a man who thinks she is someone else and gets caught up with a criminal betting gang.
Bells Are Ringing is a joyful, mischievous romp through 1950s New York City, a tale about community and connection, and, of course, romance. It features songs such as "Just in Time" and It's a Perfect Relationship," as well as the show-stopping "I'm Going Back," and the spicy dance number "Mu-Cha-Cha. The choreographer for Bells are Ringing is Katie Kermond, who has directed and choreographed national tours of the original contemporary Australian musicals Jive Junkys and Candy Man.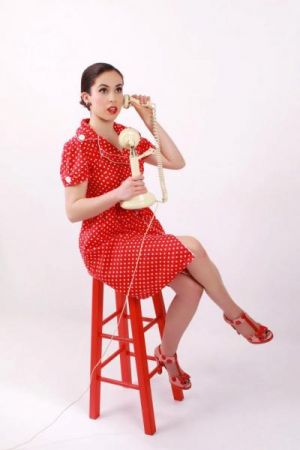 Mahalia Bowles, who plays the leading role of Ella Peterson, has been performing and involved in the arts since she was very young. Performing is in her blood as her uncle is John Bowles, a regular performer on the original Young Talent Time who also toured Australia playing leading roles in productions such as Raoul in Phantom of the Opera and Munkustrap in Cats. Her father, Tim Bowles is an actor and was also involved with Young Talent Time and the Australian television industry before he studied at the HB Studio with Stella Adler in New York. He then went on to start his own theatre-in-education company named "Fine Edge". Mahalia grew up in Perth, Western Australia - performing in children's musicals written by her father and community theatre productions during her high school years.
She has trained in singing, dancing and acting throughout her life. After leaving school, she completed a two year, full-time Advanced Diploma of Performing Arts in Music Theatre at Principal Academy of Dance and Theatre Arts, as well as her Certificate II: Music Theatre at the Western Australian Academy of Performing Arts.
Mahalia, who moved from Perth to Sydney in 2016 to complete the Bachelor of Arts: Music Theatre, has been thoroughly enjoying embodying and enlivening her role as Ella Peterson – a role that she had dreamed of playing during her high school years. Playing a role written for the iconic comedienne, Judy Holliday is very daunting but Mahalia is relishing the challenge and has enjoyed putting her own spin on the very kooky and optimistic character.
The course director of Federation University's Bachelor of Musical Theatre course in Sydney is David Wynen, whose theatre credits include the Australasian tour of 42ndStreet, Hocus Pocus, Showstoppers, and Disney Showcases as well as featuring in both Victorian State Opera and Australian Opera productions including Macbeth, Xerxes, Don Quixote, La Traviata, Carmen…the Grand Arena Tour, andBilly Elliot: The Musical.
Bev Kennedy and John Martin share the musical director credit. Bev Kennedy's include Billy Elliot, Mamma Mia!, The Producers, We Will Rock You, The Lion King, Priscilla Queen of the Desert, and Chicago. John Martin has played for some of Australia's best-known performers and recently toured with acclaimed English actress Miriam Margolyes in her show Dicken's Women.
Performance dates: 20th - 23rd of October.
20th-22nd are 7:30pm shows
23rd is a 3:00pm Matinee.
Tickets: $40 adult
$30 concession
Hayes Theatre Co.
19 Greenknowe Avenue, Potts Point, Sydney
Image of Mahalia Bowles - Verge Studio