NIDA OPEN DAY AND STUDENT PRODUCTIONS
Anyone curious for an inside look at where Australian film, television and theatre begins is invited to NIDA this June, as the leading performing arts educator opens its doors for a huge month of activities with a star-studded program and many free, family-friendly events.
Open Day on June 12
On the Saturday of the Queen's Birthday long weekend, everyone is invited to NIDA for a star-studded, action-packed Open Day. Whether you're simply curious about the industry or dedicated to carving your own path in it, come take part in free acting workshops, from tv presenting to script analysis, or observe the NIDA acting students training in movement skill, parkour or combat for film.
There is also a hidden realm to discover for those who love the worlds created by film, television and theatre but are not drawn to the craft of acting. For creative people who are drawn to the spotlight, but would prefer to control its hues and add video projection rather than have it shine directly on them, or for those wondering how to turn their love of cosplay and crafting into a career in props-making and costumery, come to NIDA and hear from alumni, students and course leaders about how they've turned their passion into a career.
Whether your children are five years old or 15, there is fun for all the family with workshops for children of pre-school age and up.
There is a very special soon-to-be-announced guest star alumni panel, and you can sit down and watch one of the June Production Season shows for free, followed by a cast and crew Q&A.
Come see where the foundation of Australian film, tv and theatre is laid.
Register to attend nida.edu.au/open-day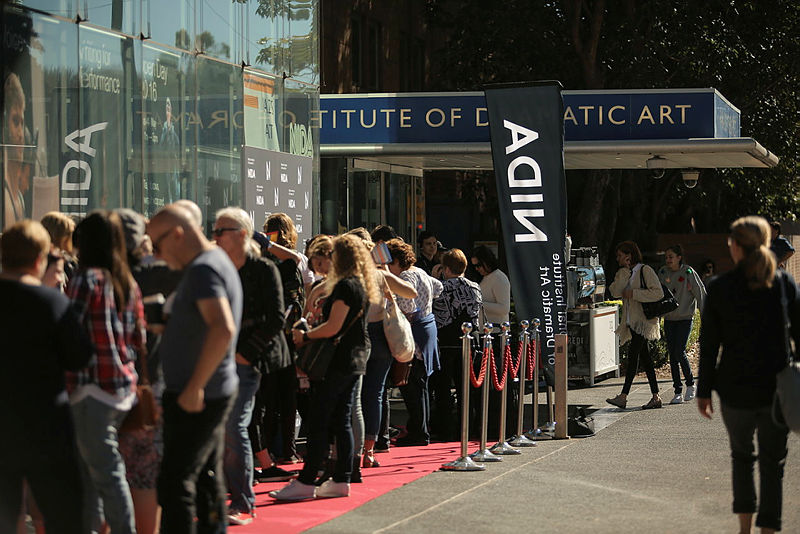 From 8 June: Student Production Season
On Tuesday 8 June, come and experience the buzz of Opening Night for NIDA's June Season of Student Productions, signaling the start of NIDA's annual mid-year theatre season running for 10 days until Friday 18 June.
Experience the magic as the whole of NIDA comes together to create a massive season of fresh and shapeshifting theatre. Audiences will see not only the final-year actors (the forthcoming NIDA class of '21), but the work of students from all NIDA disciplines bringing the stories alive: designers, sound and lighting technicians, props-makers, costumiers, scenic artists and stage managers.
Expect live cinema, an urgent demolition and an exciting sneak peek at the work of NIDA Writing graduate Enoch Mailangi, creator of forthcoming ABC series All My Friends Are Racist.
For more details click here.



From 1 June: no application fee this year
For those who wish to take their own place in the spotlight or behind-the-scenes, applications to study at NIDA in 2022 open on 1 June, and this year there is no application fee.
NIDA CEO Liz Hughes said, 'NIDA is hoping to lower the barriers to entry to ensure the most inclusive pool of applicants have an opportunity to train with the best, and feel supported to make their own unique impact on Australian arts and culture. NIDA teaches and nurtures many of the world's most wanted storytellers, and we are committed to ensuring the diversity of those stories.
'This year, we are waiving the fee to audition or apply for NIDA. We strongly encourage all creative and courageous new voices to apply – especially those from backgrounds historically underrepresented on stage and screen, and from regional and remote areas of Australia. We want to support your journey, we want you to have the opportunity to meet with our course leaders and audition or interview for a place at NIDA.'