Hamilton Leads Screen Bonanza
There has never been more live theatre available on our screens. Since July the world's biggest musical, Hamilton has been streaming on Disney+. Will the smorgasbord of live theatre available during the pandemic whet the appetite of theatregoers to return to live venues or encourage them to stay home? David Spicer investigates.
I went to extreme lengths to get a ticket to see the original cast of Hamilton on stage. On a 2016 trip to New York, my alarm went off at 3:45am and I walked the three blocks from my hotel to the theatre.
Arriving at the Richard Rodgers Theatre in the middle of winter at 4:10 am, I was sure that I would be first in line to claim a return ticket to the Wednesday matinee performance. However, there were already two people lining up in front of me.
Eight hours later came my reward - into the foyer I arrived, snap frozen, for a front row seat to see the original cast of the world's most sought after musical. I was so close to the action that the spittle from the cast could almost shower me.
The excitement when Lin-Manuel Miranda came out as the lead character, Alexander Hamilton, was crackling. Would I have woken up in the middle of the night to line up to see a musical for $160 US dollars if I had known that if I waited four years I could watch the same production on the couch? Likewise, will Australian audiences pay high prices to see it live if they have already seen it on TV? That remains to be seen.
Disney originally slated October 2021 for the release but brought it forward due to the pandemic. This means Australian audiences will be able to see the whole musical, staged with the original Tony Award winning cast, eight months before its scheduled opening at the Sydney Lyric in March 2021, which is unprecedented.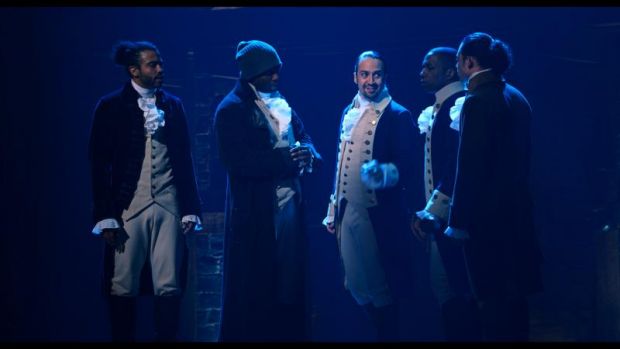 This is a big test for the industry. Will it help generate a wider audience for the live presentation or cannibalize its source? Why pay $150 for a ticket when the whole family can watch it for a month's Disney+ subscription at $6.99?
The scenario reminds me of the lyrics to the song "Video Killed the Radio Star" – 'We can't rewind, we've gone too far. Pictures came and broke your heart.'
In general terms, having popular movie adaptations of musicals usually adds to their wide appeal and encourages producers – large and small – to stage them. Think of Grease, My Fair Lady and The Sound of Music. However, these are movie adaptations of a musical, rather than live broadcasts of a performance.
Grant Dodwell, the founder of Australian Theatre Live, believes that broadcasts boost ticket sales.
"Some people may watch Hamilton on TV and say they have seen it. I suspect discerning members of the public would say, I would not mind seeing it live. I got a great reaction watching it on my TV."
The pioneer of broadcast drama is Britain's National Theatre. During the early part of the pandemic, its rich library of past broadcasts has been released every week for free. This has entertained the world and greatly expanded global awareness of their brand.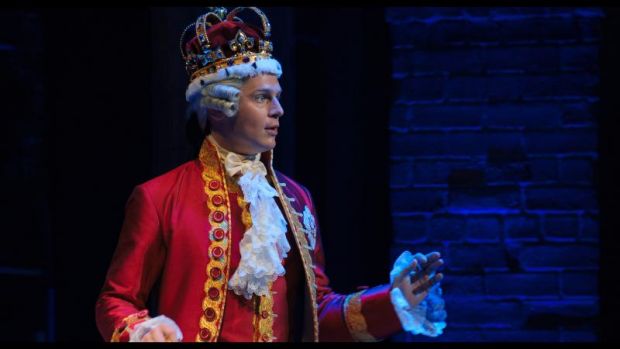 NT Live films are best viewed in a cinema, where audiences experience the grand scale of the productions.
Likewise, the New York Metropolitan Opera has sweeping broadcasts of its operas, that often film backstage and feature interviews with stars and creative. The Met has also dived into its back catalogue, releasing a rich and fruity variety of classics and new works that are being streamed nightly.
A study in 2011 by the NESTA "innovation foundation" examined the impact of cinema releases of productions by the National Theatre. It concluded that National Theatre Live "is not a tool for attracting entirely new audiences to theatre. Ninety-one percent of the cinema audience had been to a play that year, and only 4 percent said they had little or no knowledge of theatre."
It is safe to assume that more newcomers to theatre might sample Hamilton on Disney+ than those who purchase cinema tickets at art house cinemas to the National Theatre Live.
Grant Dodwell is adamant that people who have good experiences seeing filmed productions are more likely to buy tickets.
"This is irrefutable. I have had producers says to me, I don't care if you are in the cinema next to a live production. It just means it is popular - you can choose this ticket price or that ticket price."
What is critical according to Dodwell is that the quality of the filming is of the highest standard.
Australian Theatre Live enjoyed a resurgence of interest during COVID-19, with ABC iview picking up the rights to their broadcasts of productions including Away and The Wharf Revue.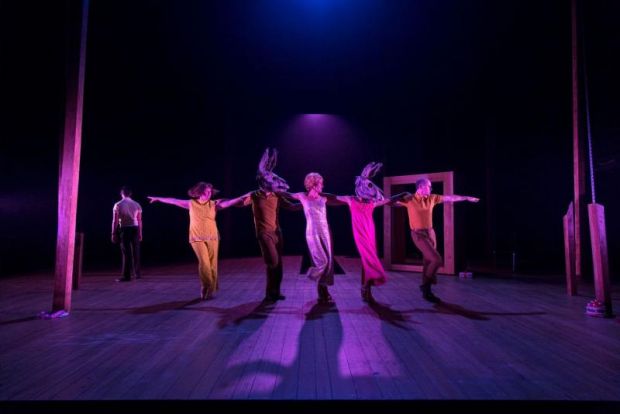 Dodwell's company outlays between 80 to 100 thousand dollars on every filmed production, with up to nine cameras filming just one performance – like it is a live broadcast of a footy match.
"People react well to a high-quality surround sound mix, good picture quality and excellent editing. People say, I really felt I was in the theatre. Sometimes they stand in the cinema and give standing ovations."
Dodwell is critical of the release of some live theatre which he says was never meant to be released commercially. "It was as a guide or archive."
The filmed live production of Hamilton was shot in 2016 over three nights, just two weeks before the original cast left the Broadway run. But no matter how high the production standards are, can a filmed production ever match the excitement of being there?
When I spoke to Producer John Frost earlier this year, he told me he quickly gets bored of broadcasts and he hungers for the atmosphere of a live performance, which you feel as soon as you hear the orchestra warming up.
However, former Reg Grundy Television executive and musical writer Peter Pinne believes that broadcasts can enhance the experience of seeing a production live.
"The first thing to remember is that television is an intimate medium, so there must be lots of close-ups. Also, if it's a dance show then we need to see their feet," he said.
"Most people, when they go to the theatre, will not be sitting front row centre so a TV version is their only chance to experience a show up-close. We need to see the perspiration on the dancers, and need to see the emotion from the performers.
"If they're supposed to cry we need to see it. If they don't, then the performer is only going through the paces. TV versions of some shows can even enhance them.
"It's a different medium and needs to be treated as such. It needs to capture the excitement of the show."
One way to recapture the excitement of a live event is to make it live. In recent years US television networks NBC and Fox have released popular live broadcasts of musicals. They have regularly been seen by more than ten million viewers, with The Sound of Music Live being the most popular.
"They can be tricky. The live atmosphere is captured but sometimes mistakes do happen, and the camera cuts are not perfect. Still, it is the nearest thing to seeing a live performance in a theatre," said Peter Pinne.
Near enough might have to be good enough for time being.
Images from Hamilton, courtesy Disney, header design by Phil Tyson, image from Away by Pia Johnson.
Peter Pinne's Favourite Broadcasts of Recent Live Musical Theatre Performances.
NEWSIES – One of the best because the excitement of seeing the show is captured magnificently. It is a dance-heavy show and the routines are exhilarating. It has everything a good musical needs – a strong story (based on fact), strong performances and strong vocals.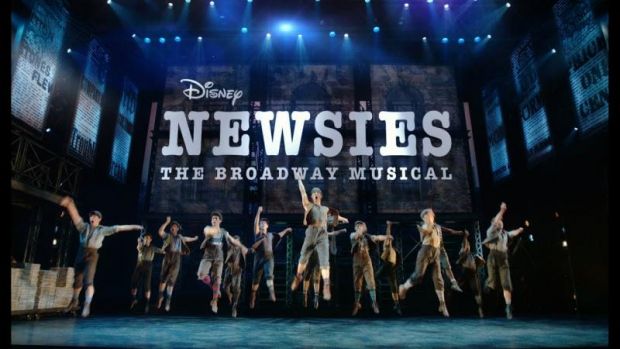 KINKY BOOTS – This is the London production. It's a great cast and the excitement of the show burns up the screen. The leads are wonderful and their emotion feels genuine. It's a different show entirely to the version seen in Australia. The drag queens are all slim, svelte and terrific looking.
CATS – Filmed on stage in 1997 and the best version of the musical, with some original cast performances. Although it was edited to keep the show running under two hours, the result is excellent. It's well shot and the close-ups of the performers' faces, even in "cat" make-up, give them enormous humanity. Elaine Paige was an emotionally rewarding Grizabella.
LOVE NEVER DIES – Better on video than in the theatre. Simon Phillips' direction of the Australian production was clunky, especially the last scene on the bridge/wharf where he had performers squeezing past each other whilst trying to sing and emote, plus all those stage waits until Gabriela Tylesova's sets trundled into position. The video version tightens the whole show up.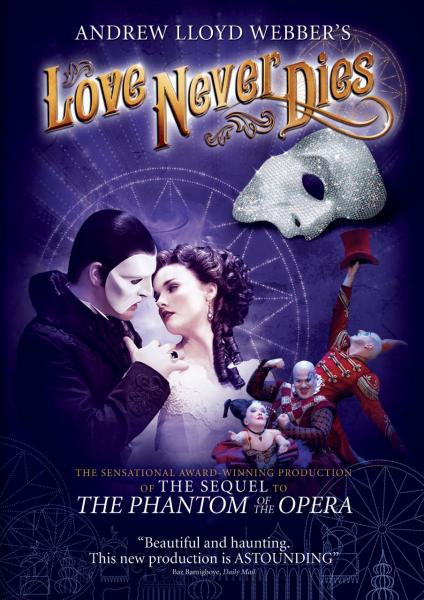 BANDSTAND – Also not a great musical, but Andy Blankenbuehler's fluid direction and choreography made it more than it was. He choreographed the cast moving props and some of the sets, as well as the routines, which kept the whole show moving. It was worth seeing for the choreography alone.
FUNNY GIRL – Sheridan Smith starred in this recent London production, giving a performance that was more lower-class than Streisand. It was a little more honest. Most enjoyable, while a male lead who could sing and dance was a plus.
BOMBSHELL IN CONCERT – This filmed concert of the cast from the TV series Smash, performing the show's fictional musical Bombshell, was also enjoyable but it could have done with more camera coverage and more close-ups. It was most probably a budget issue.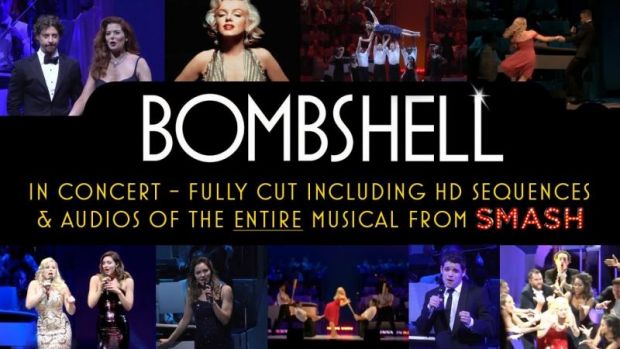 MEMPHIS – The Broadway cast doing their thing well. Great performances which capture the beginnings of early rock 'n' roll. Terrific performance from Chad Kimball as Huey Calhoun.