2012 started with a musical theatre bang, with new productions of two Broadway classics, two hit productions on the move to new capital cities and small musicals, local and international, opening in the space of a few weeks. World premieres of major musicals for both Sydney and Melbourne in May, and seasons for smaller Aussie musicals on sporting themes follow. Find out what Stage Whispers writers think will set your feet tapping in 2012 and beyond.
John Frost's new production of Annie, opened at Sydney's Lyric Theatre on January 5 (after previews from Dec 29, 2011), Brisbane (April 7), and Perth's Burswood Theatre from August 24 Melbourne (May 27), stars Anthony Warlow (Daddy Warbucks), Nancye Hayes (Miss Hannigan), Todd McKenney (Rooster Hannigan), Julie Goodwin (Grace Farrell) and Chloe Dallimore (Lily St Regis), with radio veteran Alan Jones as President Roosevelt.
It was announced during June 2012 that Anthony Warlow would leave the show in August to repeat the role of Daddy Warbucks on Broadway in a new production in November. His replacement is Michael Cormick. Bert Newton replaces Alan Jones in the role of President Roosevelt on July 24, when he leaves to cover the London Olympics.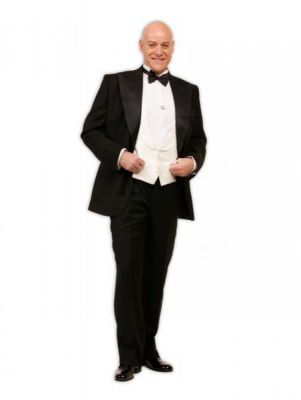 A revival of A Chorus Line began performances at the Adelaide Festival Centre on December 31, with other capital cities to follow, including the Melbourne season which opened at Her Majesty's Theatre on February 3. The production, which comes direct from Broadway, directed and re-staged by Baayork Lee, stars Josh Horner as Zac and Anita Louise Coombe as Cassie.
The Australian production of Love Never Dies concluded its Melbourne season at the Regent Theatre on December 18, 2011, prior to opening at Sydney's Capitol Theatre on January 12 (previews from Jan 8). The Sydney season closes on April 1. The production was filmed for international distribution on DVD at the performance on Thursday September 15, 2011.
Lucy Graham wrote, "Australia's Love Never Dies production is a disarmingly sumptuous feast for ears, eyes and soul, with ravishing music, breathtaking set design and costuming."
David Spicer says the story becomes a little silly at the end but the amazing set makes up for it.
Mary Poppins has left Sydney for Brisbane, having played its final Sydney performance at the Capitol Theatre on December 17. It opened in Brisbane on December 30, playing there until March 17, with a Perth season commencing on March 30.
Ian Nisbet wrote "The production is visually amazing, and Technical Director Richard Martin and his team are the hidden stars of the show. Characters not only fly (as you would expect), but walk up and across the proscenium arch! Frequent moments of magic and misdirection result in complex and multilayered performances from all characters."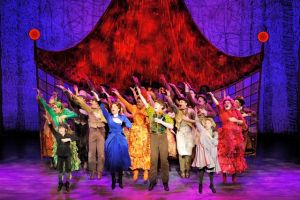 Helpmann Award winning leads Verity Hunt-Ballard and Matt Lee continue as Mary Poppins and Bert, while the cast is joined by Simon Burke as Mr Banks, alongside Pippa Grandison, who took over the role of Mrs Banks from Marina Prior late in the Sydney season. Delia Hannah joins the cast as the Bird Woman, and Natalie Gamsu steps into the role of nasty nanny Miss Andrews,
On a smaller scale, at the MTC Theatre Lawler Studio Real Estate received the musical treatment in Michael Dalley's Urban Display Suite – The Musical with a High Rate of Interest from December 28, 2011 following seasons at the 2011 Adelaide Cabaret Festival and fortyfivedownstairs, featuring Lyall Brooks, Michael Dalley, Sharon Davis and Gabrielle Quin.
Sydney's Darlinghurst Theatre hosted Squabbalogic's Australian Premiere of Adam Gwon's Ordinary Days from January 19. Grace Barnes directs Rachael Beck, Michael Falzon, Jay James-Moody and Erica Lovell, with musical direction by Paul Geddes. Ordinary Daystells the story of four young New Yorkers whose lives intersect on bustling streets and quiet rooftops as they search for fulfilment, happiness, love and cabs.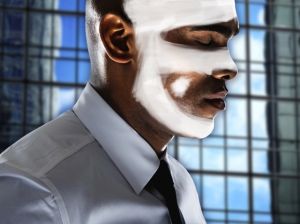 At Arts Centre Melbourne, three new Australian musicals were brief workshop seasons from February 1 to 7 as part of the second Carnegie 18 program: The New Black, about a young indigenous lawyer in a corporate law firm, with a score traversing soul, country, pop, jazz and sounds from an Aboriginal and Torres Strait Islander tradition;satirical cabaret called Cautionary Tales for Children; and Dreamsong, described as an irreverent musical satire of faith, fortune and the mega-church.
The cancellation of the Sydney season of Rock of Ages seemed to have cleared the way for a city season of a new Australian musical about football parents, Every Single Saturday, with an original score by Joanna Weinberg, at the Theatre Royal from February 29 to March 4, but the city season was cancelled, with the initial season at Glen Street Theatre from February 15 to 26 extended by a week, with Laycock Street Theatre, Gosford (Mar 26-28) and Parramatta Riverside (Mar 29 – 31) to follow.
Lisa Freshwater directs Maria de Marco, Christopher Horsey, Scott Irwin and Katrina Retallick, with Brad Miller (Musical Director) and Josef Brown (Choreographer).
It's not the only locally written sports oriented musical to get a Guernsey this year. Netball is musicalised in Contact! – a full length netball opera by Angus Grant, which received a workshop performance in last year's Carnegie 18 program, and now receives a three week fully staged season in April at Arts Centre Melbourne plus a tour to regional venues.
Jersey Boys, which closed in Sydney in December, headed across the ditch to Auckland in April. Neil Litchfield wrote: "Jukebox musicals aren't generally my thing, but there's an exception to every rule, and Jersey Boys must be mine.
The hits of Frankie Valli and the Four Seasons, like "Sherry", "Big Girls Don't Cry", "Rag Doll", "Oh What a Night," "Walk Like a Man" and "Can't Take My Eyes Off You," combine to create a terrific score, while a more than usually substantial book, strong on characterization and cutting in its wit, doesn't try to gloss over darker side of the Italian / American quartet, including mafia connections and criminal history."
Jersey Boys returned to Australia, with a Brisbane season commencing at the Lyric Theatre, QPAC, on Friday July 13, 2012, an Adelaide season from October 26 and a strictly limited 14 week return season.at Melbourne's Princess Theatre from January 10, 2013.
Sydney hosted the World Premiere of the musical version of An Officer and a Gentleman at Sydney's Lyric Theatre on May 19, produced by John Frost and Sharleen Cooper Cohen. However, the production announced its closure for July 1, with the cancellation of the anticipated national tour.
Ben Mingay (Tommy De Vito in Jersey Boys) and Amanda Harrison (the original Australian Elphaba in Wicked) led the cast.
The musical adapted for the stage by the original screen-writer Douglas Day Stewart and co-writer (and co-producer) Sharleen Cooper Cohen, with music and lyrics by Ken Hirsch and Robin Lerner, wass directed by Simon Phillips.

Moonshadow, a new musical featuring the music and lyrics of Cat Stevens/Yusuf, made its World Premiere at the Princess Theatre, Melbourne in May. This $5 million production featuring an Australian cast and creative team other than the director, Anders Albien from Sweden met with mixed reviews, and the producers announced on July 4 that the show would close on August 5, a month head of schedule. It appears there will be no dates in other capitals.
Legally Blonde opened at Sydney's Capitol Theatre on October 4, 2012, with Lucy Durack as Elle Woods, with Rob Mills as Warner, David Harris as Emmett, Erika Heynatz as Brooke Wyndham and Cameron Daddo as Professor Callahan.
Peter Pinne says Legally Blonde "is the jewel in the crown for me. A huge London hit, it's bound to do well in Australia."
David Spicer says it is the ultimate chicks' musical, featuring shopping and a cute dog.
A Brisbane seson follows in March 2013.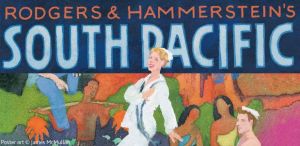 Opera Australia's staging of award-winning Lincoln Center Theatre production of the Rogers and Hammerstein classic South Pacific, starring Teddy Tahu Rhodes and Lisa McCune opened a four week season at the Sydney Opera House from August 11, 2012, opening at the Princess Theatre, Melbourne on 13th September (85 performances), prior to playing at QPAC in Brisbane from December 27. There will be an encore Sydney season at Sydney Opera House in September 2013.
The opening night of the 2012 Melbourne season marks the 60th Anniversary of the first Australian performance, which was on 13 September, 1952.
Melbourne saw three productions from The Production Company - The Producers, Chess the Musical and Promises, Promises.
Next to Normal, which had its Australian premiere at the Melbourne Theatre Company, was to have played for a limited season at the Capitol Theatre from September 13 - October 7, 2012. The production was subsequently cancelled
Geoffrey Rush will star in a Melbourne only season of A Funny Thing Happened on the Way to the Forum at Her Majesty's Theatre, Melbourne for a 12 week season from October 27, directed by Simon Phillips and produced by John Frost. It has also been announced that Stephen Sondheim will attend opening night.
Tim Lawson's TML Enterprises will produce Chitty Chitty Bang Bang, the stage musical based on the MGM Motion Picture, at Sydney's Capitol Theatre from 16 November. A Melbourne season follows at Her Majesty's Theatre from January 30, 2013.
Musicals continue to be announced deep into 2013.
The Addams Family will play at Sydney's Capitol Theatre from March 2013.
The high-energy tap dancing spectacular Hot Shoe Shuffle will tour Australia for the third time in 2013, opening in Brisbane on May 5. Created by song and dance man David Atkins and choreographed by Dein Perry, the musical has been a smash hit in Australia and West End.
"Hot Shoe Shuffle has had a phenomenal journey to date, having played literally to millions of people all around the world," said David Atkins. "We are creating a brand new production for its return to Australian theatres and are on the hunt for our new and exciting triple threat cast. We're sure the 2013 production will wow old fans and create a whole generation of new ones."
The new musical based on the life story Susan Boyle, I Dreamed a Dream, starring UK actress Elaine C Smith in the title role, will run for limited seasons next year in Melbourne at Her Majesty's Theatre from May 31 and in Sydney at The Theatre Royal from July 4.
Global Creatures' production of KING KONG Live On Stage has its world premiere at Melbourne's Regent Theatre in June 2013.
Award-winning Australian musical flowerchildren - the mamas and papas story, produced by Magnormos, returns to Melbourne from May 18 to June 23, 2013 at the Comedy Theatre, starring the original cast - Matt Hetherington, Laura Fitzpatrick, Dan Humphris and Casey Donovan as Mama Cass, winners of the 2011 Green Room Award for Best Ensemble Performance.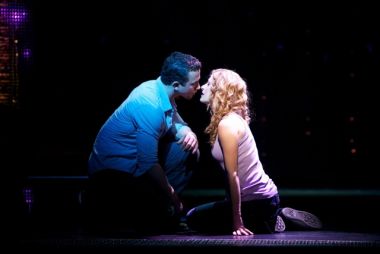 The Australian premiere of a stage musical version of the Baz Luhrman movie Strictly Ballroom has been announced for Sydney's Lyric Theatre as far ahead September 2013.
Disney's The Lion King will return to Sydney's Capitol Theatre from December 2013.
John Frost of the Gordon Frost Organisation also has new musical Dreamlover, based on the life and music of Bobby Darin (written by the Australian team of John-Michael Howson and Frank Howson), in the works.
In March 2012, Frost also announced he had joined forces with the producer of the award winning Australian film RED DOG, Nelson Woss, to explore developing the Red Dog story into a musical production.
The Australian flag continues to fly on international stages with our biggest hit, Priscilla, Queen of the Desert – The Musical, with productions in Rio (in March), and Italy later in the year. The US tour commences in 2013.
Ghost the Musical, however which was set to haunt Melbourne's Her Majesty's Theatre from August 2013, has been postponed due to the disappointing response to musical's West End and Broadway productions. The West End production closed in October 2012, after a 15 month run, while the Broadway production closed in August 2012 after just 136 performances.
We also wait to hear further news of Aussie tuner Strange Bedfellows the Musical, after the postponement of its October 2011 Melbourne production.
More Reading - Links
The Production Companny 2012 Season
Annie Australian Cast Recording