West End Musical Agent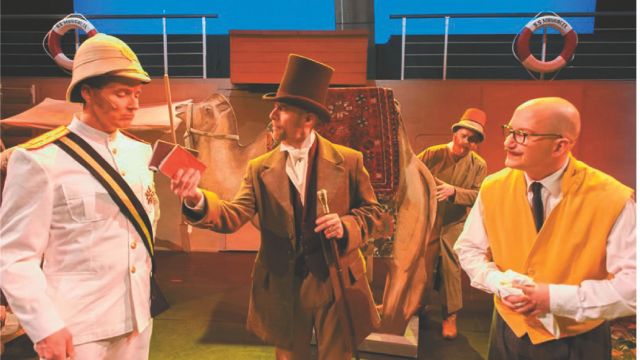 International Theatre & Music (ITM) is the London-based publisher and licensor of musicals by Piers Chater Robinson.
He is best known for Peter Pan the British Musical, created in 1985. After a successful run in the West End, directed by Piers, the show has become an international best-seller amongst community theatres, amateur theatre groups, youth theatres and schools. The libretto has been translated into seven languages.
ITM also have A Christmas Carol, Through the Looking Glass, The Adventures of Mr Toad, Around the World In 80 Days and Tails Of Hamelin (based on The Pied Piper) – all classic family musicals.
As ITM only licence the shows of one composer, their knowledge of his musicals is unrivalled. ITM are always able to offer help and support to theatre companies and schools, and Piers is very willing to advise on production issues.
All scripts, scores and band parts are delivered digitally, over the web, as PDFs. ITM's professional quality backing tracks can be supplied as MP3s or on CD. IMT also supply logos, cast recordings and video licences.
Everything is super-fast and efficient. You could ask for a show quotation on a Monday, once agreed, ITM could send you a contract and invoice on the Tuesday, if you pay via Paypal, you could have all your show materials on the Wednesday and start rehearsals on the Thursday.
Visit ITM's website now where you can browse the shows, listen to all of the songs and request your Free Perusal Script: www.itmshows.com