Musicals in 2022
After two years of disruptions, 2022 promises blockbuster new musicals, classics staged in spectacular new ways and many intimate shows making their way to stages across Australia.
Unfortunately Covid lead to some performance cancellations and delays in December 2021 and January 2022, including postponements to the openings of An American in Paris and The Wedding Singer, together with the hiatus in the national tour of Come From Away. We will regularly update this feature to ensure this news is up-to-date.
Image: Moulin Rouge! The Musical at the Regent Theatre Melbourne. Photographer: Michelle Grace Hunder.
An American in Paris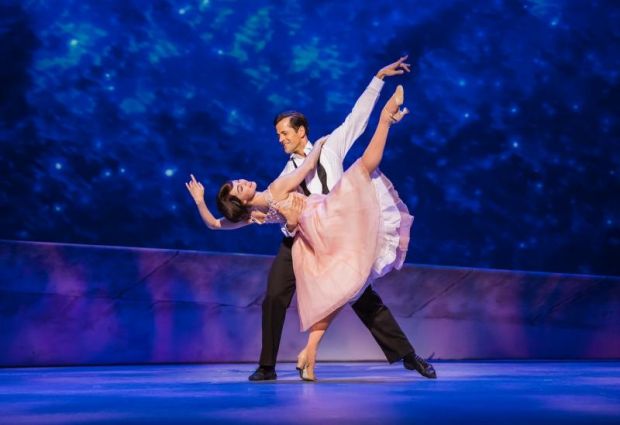 Image: An American in Paris. Photographer: Tristram Kenton.
'If you see just one musical in 2022, make it this one,' says Stage Whispers' David Spicer, who caught the show on Broadway. 'An American in Paris is a sumptuous combination of gorgeous music, swoon-worthy sets inspired by works of art, old style romance and sublime dancing.'
Inspired by the MGM movie, the musical tells the story of a young American soldier and a beautiful French girl - set to the songs of George and Ira Gershwin including "I Got Rhythm" and "But Not For Me" and "They Can't Take That Away From Me".
Broadway and West End leads Robert Fairchild and Leanne Cope will reprise their roles as the American GI Jerry Mulligan and the young Parisian dancer Lise Dassin, alternating with two of the country's leading lights, Cameron Holmes and Dimity Azoury.
The Australian premiere season, produced by the Australian Ballet and GWB Entertainment, opened at QPAC in January after a COVID enforced delay. Seasons originally scheduled for Her Majesty's Theatre, Adelaide and Crown Theatre, Perth in February have been postponed, with ne dates to be announced. The Arts Centre Melbourne season from March 18 and Theatre Royal, Sydney season from April 29 will go ahead.
Read more about An American in Paris
Read Peter Pinne's review of the Australian Premiere
Moulin Rouge! The Musical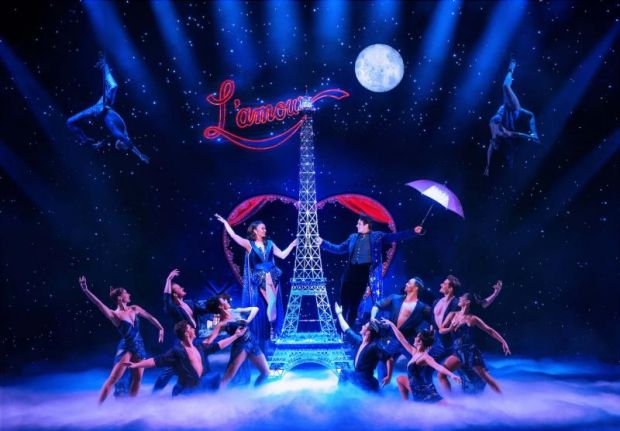 Image: Alinta Chidzey (Satine), Des Flanagan (Christian) and cast in Elephant Love Medley. Photographer: Michelle Grace Hunder.
'But of course, you can't see only one musical a year,' David Spicer adds.
Australian produced by Global Creatures, Moulin Rouge! The Musical ihas finally arrived in Melbourne fresh from scooping up ten Tony Awards including Best Musical.
The Regent Theatre has been transformed into the famed French nightclub, complete with the iconic red windmill and towering blue elephant.
'The musical is more entertaining than the Baz Luhrmann movie, which it is based on,' David adds.
'Moulin Rouge! takes the genre of jukebox to the next level, blending 75 pop songs in a montage that is as pleasing as the kaleidoscope of colourful set and costumes.'
More Reading about Moulin Rouge! The Musical
David Spicer interviews the Stars of Moulin Rouge!
Mouline Rouge! Melbourne season and cast
Moulin Rouge! The Musical for Sydney
Our Melbourne review of Moulin Rouge!
Moulin Rouge! returns to Melbourne in 2023
9 to 5 The Musical.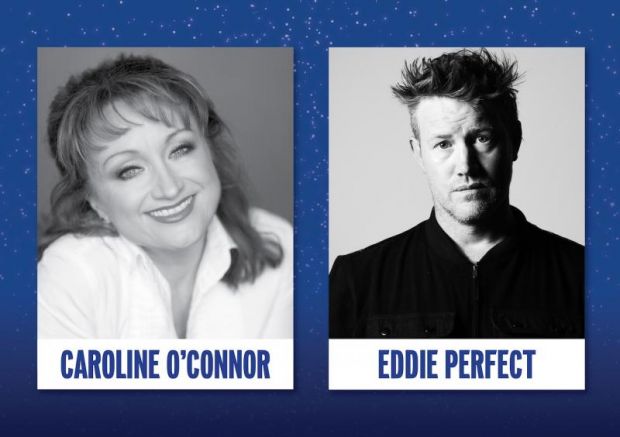 Another musical based on a movie is making its Australian professional premiere.
'The original premise of the 1980 film 9 to 5 - women pushing back against a male chauvinist boss - has become more topical in the wake of the #MeToo movement,' says David Spicer.
'The tone, however, is comedic, with the three leading ladies described as "hilariously defiant" in their scheme to kidnap their boss, played in this production by Eddie Perfect.'
Dolly Parton composed fresh songs for the musical when it debuted on Broadway, to complement the famous anthem.
Stage veteran Caroline O'Connor will give the sweet tunes a workout in the role of busy-body Roz Keith.
9 TO 5 is currently playing in Sydney at the Capitol Theatre, with seasons at the Lyric Theatre, QPAC, Brisbane from 22 May, State Theatre, Arts Centre Melbourne, from 10 July, and the Festival Theatre, Adelaide from 8 October.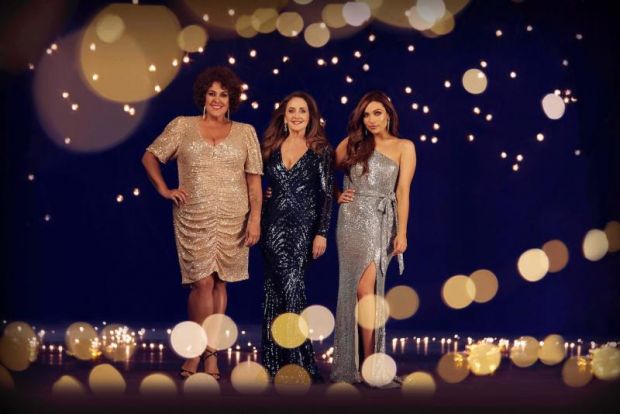 Image: 9 to 5 also stars Casey Donovan, Marina Prior and Erin Clare. Photographer: Peter Brew-Bevan.
Read more about 9 to 5 The Musical
The Phantom of the Opera(s).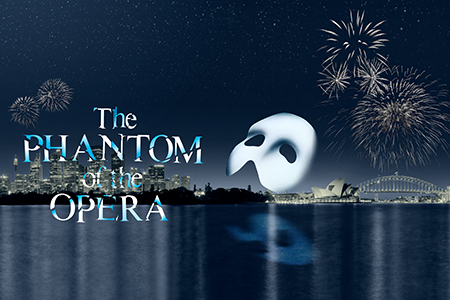 Why see one production of Andrew Lloyd Webber's iconic musical when you can see two?
Opera Australia is staging Phantom outdoors, as its HANDA Opera on Sydney Harbour, under the direction of Simon Phillips and designer Gabriela Tylesova.
We can guarantee there will be chandeliers suspended from a crane – but the question is when will the fireworks go off? Surely it will be at the end of "Music of the Night"!
Cast announced fo The Phandom of the Opera on Sydney Harbour - Read more
If that is not enough to get Lord Lloyd Webber on a plane down under, then the prospect of also seeing The Phantom of the Opera inside the Sydney Opera House might be the clincher.
The postponed season, starring Josh Piterman as the Phantom, will kick off in August, followed by a run in Josh's adoring Melbourne hometown in October.
Read more about Phantom and Carmen on Sydney Harbour in 2022
Cinderella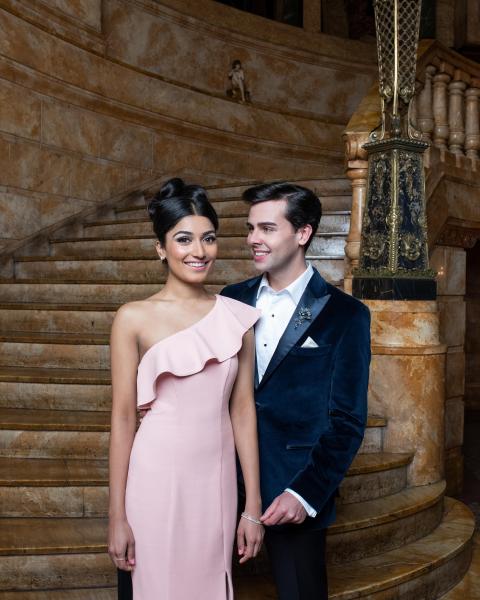 Image: Shubshri Kandiah and Ainsley Melham. Photographer: Hugh Stewart.
Rodgers and Hammerstein's Cinderella will have its Australian Premiere in Melbourne in May, then play Sydney in October at the Capitol Theatre, presented by Opera Australia and John Frost for Crossroads Live.
Described in the media release "as a surprisingly contemporary take on the classic tale, featuring songs including "In My Own Little Corner", "Impossible/It's Possible" and "Ten Minutes Ago".
'She is a spirited young woman with savvy and soul who doesn't let her rags or her gowns trip her up in her quest for kindness, compassion and making the world a better place. She not only fights for her own dreams, but forces the prince to open his eyes to the world around him and realize his dreams too,' says the media release.
The cast will feature Shubshri Kandiah as Ella (Cinderella), Ainsley Melham as the charming Prince Topher, and Todd McKenney as Sebastian.
Read more about the cast and season details.
Hairspray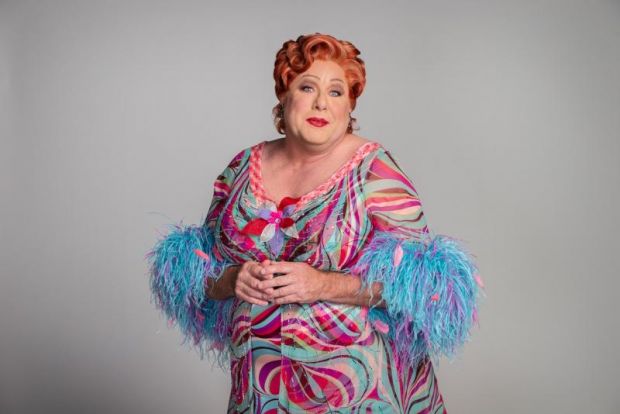 Shane Jacobson will star as housewife Edna Turnblad (pictured above - photo by Jeff Busby) in a revival of the musical Hairspray at the Regent Theatre in Melbourne this August, and is then expected to tour.
The season will fulfil a frustrated ambition of leading producer John Frost, who shared in a Tony Award as one of the original producers of the musical on Broadway, but was disappointed when another Australian producer scooped up the rights in 2010, for a production which was famous for its use of LED lighting.
Click here to read David Spicer's interview with Shane Jacobson
Joseph and the Amazing Technicolor Dreamcoat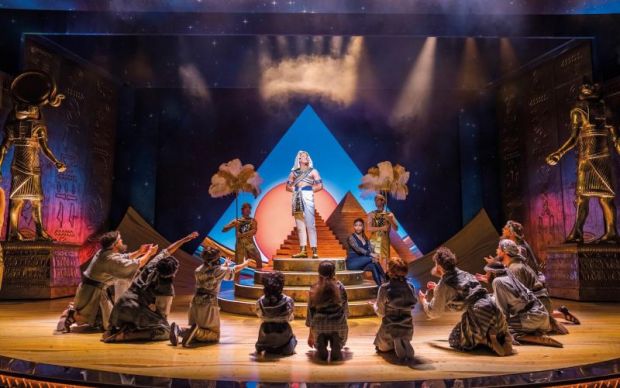 Production photo from The London Palladium production by Tristram Kenton
Tim Lawson in association with Michael Harrison and The Really Useful Group have announced that after two seasons at The London Palladium, the brand new production of Tim Rice and Andrew Lloyd Webber's Joseph and the Amazing Technicolor Dreamcoat will come to Australia, opening at the Regent Theatre, Melbourne on 10 November 2022. Melbourne's opening will be the first staging of this newly reimagined production outside of the UK, and comes 30 years after the show was last produced professionally in Australia.
Mary Poppins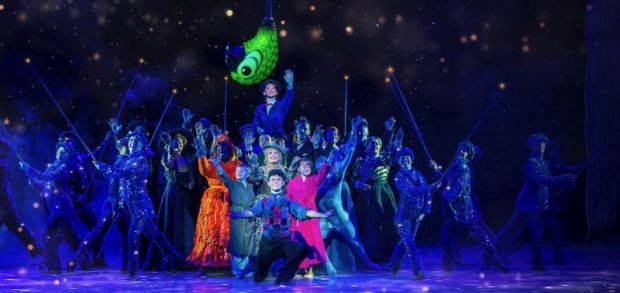 Image: The West End company of Mary Poppins. Photographer: Johan Persson.
As Stage Whispers went to press, the search was still underway for the new Mary Poppins - who will descend onto the chimney tops of theatres across Australia – starting with the Sydney Lyric in May.
The new Cameron Mackintosh production of Mary Poppins won praise from West End critics, who described it as being an improvement on the original which toured Australia ten years ago.
According to the Guardian, new highlights include 'the number "A Spoonful of Sugar", where a partially destroyed kitchen is restored to pristine order. The polysyllabic song that starts with "super …" also becomes a word-spinning Cockney bacchanal. Best of all is "Step in Time", where London's chimney sweeps enjoy a night on the tiles led by the amiable Bert.'
Jagged Little Pill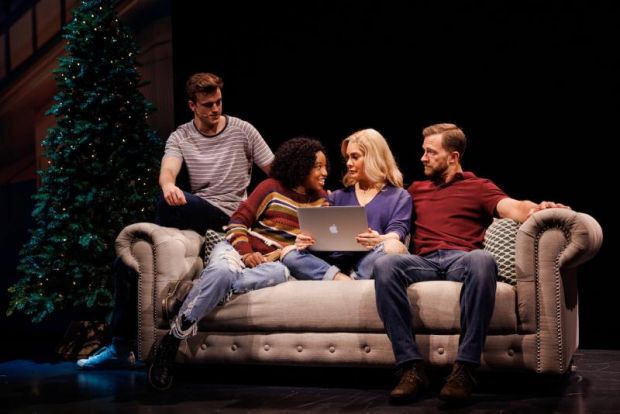 Image: Austraian production of Jagged Little Pill. Photographer: Daniel Boud.
The musical featuring all the songs from Alanis Morissette's seminal 1995 album of the same name re-opened Sydney's Theatre Royal in December, before moving to Melbourne in January, with a return Sydney season to follow..
The songs are woven into a contemporary drama led by Natalie Bassingthwaighte in the lead role of the "achingly fragile" Mary Jane Healy.
"(She is) full of heart, courage, determination, and a vulnerability which I am looking forward to bringing to the role of MJ," says Bassingthwaighte.
"I was a huge Alanis fan and of the album as a young adult, where I was discovering what sort of person I wanted to become."
Girl From the North Country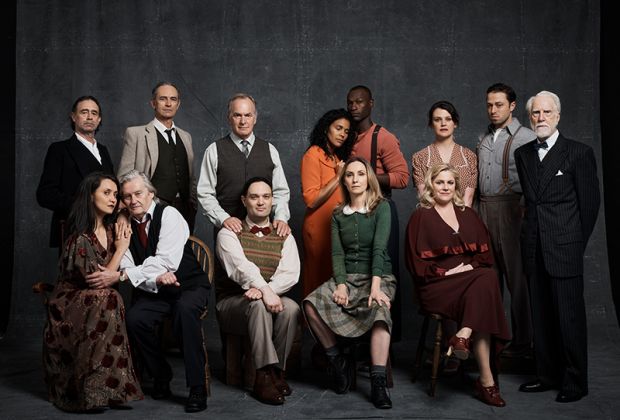 Twenty songs by Bob Dylan have been woven around a story by Conor McPherson, but the Australian producer Richelle Brookman insists 'this is definitely not a jukebox musical'.
She waxes lyrical about the enriching story which moves audiences like a rolling stone or a hurricane, depending on your favourite.
The story is set in 1934 Minnesota, where the local guesthouse owner, Nick, owes more money than he can ever repay, his wife Elizabeth's mind is slowly deteriorating, and their daughter Marianne is carrying a child no-one will account for.
Starring music theatre royalty Lisa McCune and Helen Dallimore – alongside veteran Peter Carroll - this production headlines the Sydney Festival in January before touring to Adelaide in March, then the Comedy Theatre, Melbourne from April 29..
Hamilton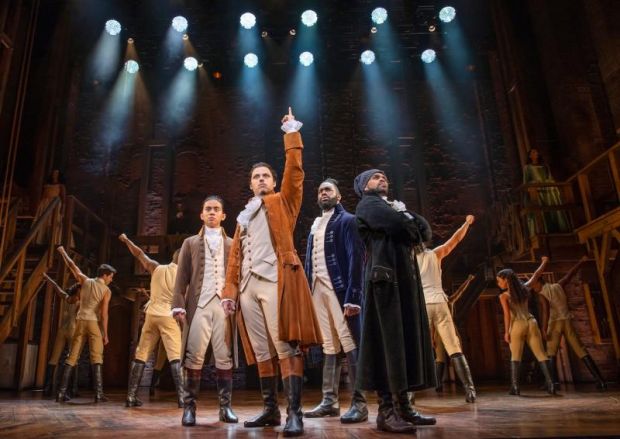 Image of the Australian cast of Hamilton. Photographer: Daniel Boud.
The revolutionary musical which fuses hip hop and musical theatre styles, based on the real-life story of American Founding Father Alexander Hamilton, continues its interrupted Sydney season until February before marching on to Melbourne.
It is high art and high entertainment, featuring a dynamic young cast with many first-timers in lead roles.
Be warned though, it moves at a cracking pace, so a little homework before you arrive by listening to the album or watching the streamed version on Disney will make the experience more satisfying.
SIX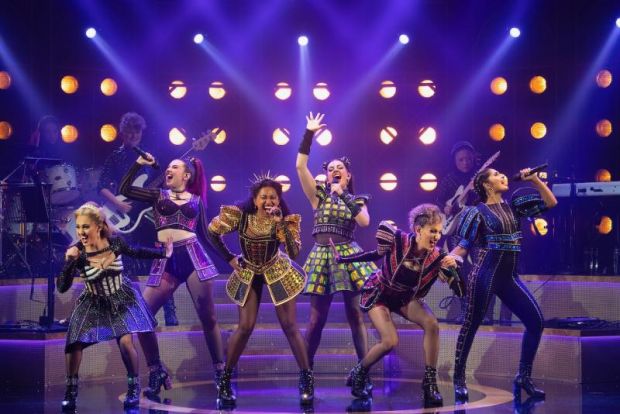 Image: SIX - 2021 Australian Cast - Loren Hunter,Chelsea Dawson, Phoenix Jackson Mendoza, Kala Gare, Kiana Daniele, Vidya Makan. Photographer: James D. Morgan- Getty Images.
Another high octane take on history is SIX, the pop fuelled remix of the history of the six wives of Henry VIII.
The women transform from Tudor Queens to Pop Princesses as they tell their rebellious tales.
Stage Whispers reviewer Neil Litchfield describes the show as having 'a ripper of a pop-style score, inspired by the hits, concerts and video clips of modern female music stars, enhanced by Carrie-Anne Ingrouille's slick, attitude-laden choreography and Gabriella Slade's stunning costumes, which combine to provide the show's voice, far removed from the crusty, dusty pages of history. It's very funny, occasionally bitchy, yet essentially, it's about sisterhood.'
SIX re-opened at the Sydney Opera House in December 2021 ahead of touring to Canberra, Adelaide, Melbourne, Brisbane and New Zealand 2022.
Come From Away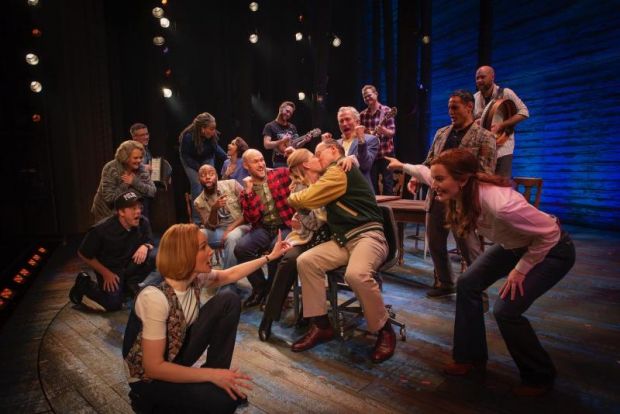 Image: The Australian cast of Come From Away. Photographer: Jeff Busby.
Come From Away continues at the Capitol Theatre in Sydney until the end of January, when the tour will go into hiatus until June 2022. The planned Canberra season in February, 2022 has been postoned until july 2023. Further tour details are yet to be announced.
Stage Whispers reviewer Michael Brindley wrote, "There are two clear and outstanding reasons to see (or to see again) Come From Away: the amazing 'true story', and the dazzling, funny, moving production."
Read Michael Brindley's chat with some of the people on whom Come From Away was based.
Read our chat with the creators of Come From Away, Irene Sankoff and David Hein
Sondheim on Sondheim
CANCELLED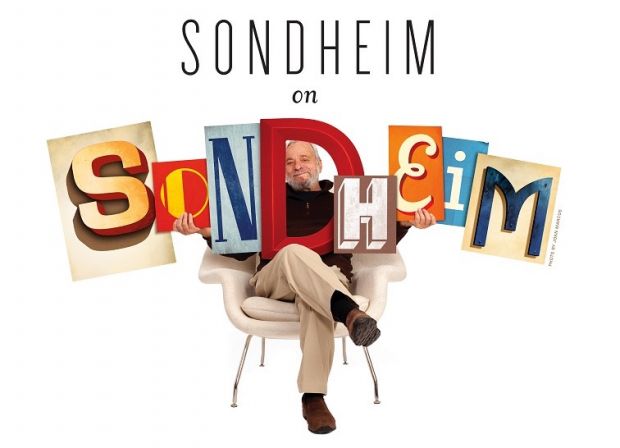 StoreyBoard Entertainment's Australian tour of the Tony Award-nominated Sondheim on Sondheim, an intimate portrait of musical theatre genius Stephen Sondheim, which was to have toured to Sydney, Brisbane and Melbourne in March/April 2022, directed by Tyran Parke, has been cancelled.
The Wedding Singer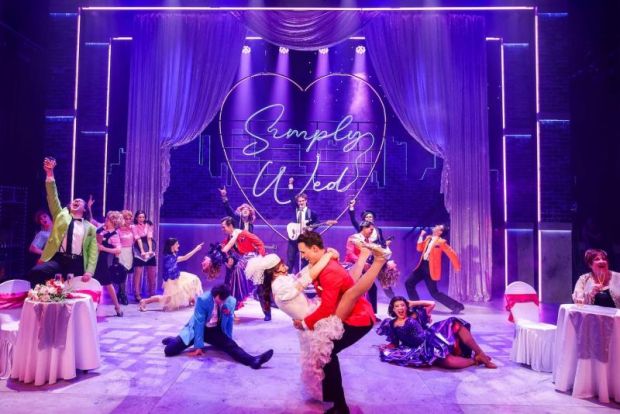 David Venn Enterprises has announced new dates for the feel-good '80s musical The Wedding Singer at Sydney's State Theatre from 15 January, followed by a return Melbourne season at Arts Centre Melbourne's State Theatre from 5 February, with Perth from February 25.
NIDA graduate Christian Charisiou stars in the title role as nice guy Robbie Hart.
Cruel Intentions: The '90s Musical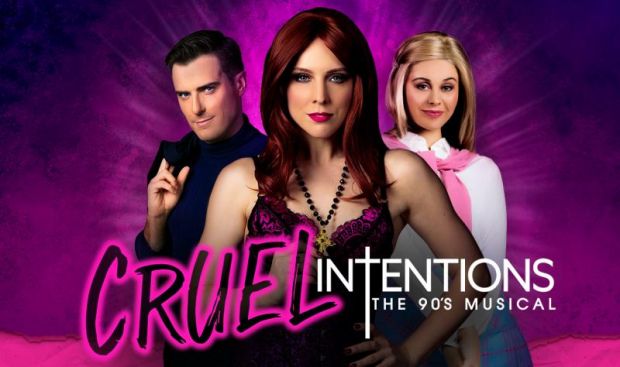 David Venn's next project is the Australian professional premiere of Cruel Intentions: The '90s Musical, based on the 1999 cult film.
The movie was adapted from the classic 1782 French novel Les Liaisons Dangereuses.
The soundtrack includes The Verve's "Bittersweet Symphony" and other throwback classics by Boyz II Men, Christina Aguilera, Backstreet Boys, Goo Goo Dolls, *NSYNC and Britney Spears.
Cruel Intentions: The '90s Musical opens at Melbourne's Athenaeum Theatre in May, followed by a season at Sydney's State Theatre from 29 June, with more cities to follow.
Click here for the castuing announcement
Once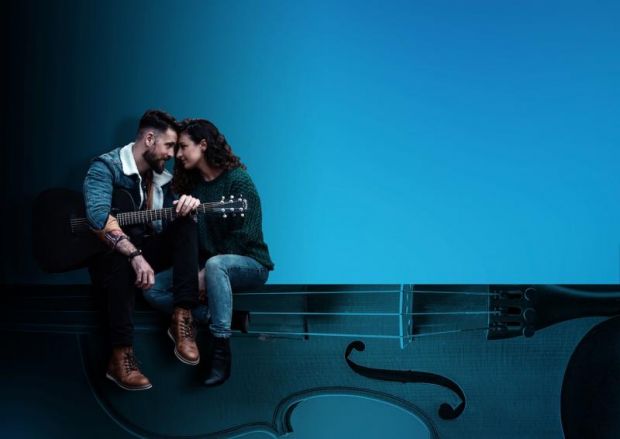 Photographer: Robert Catto.
Perth's Black Swan State Theatre will stage Once at the Regal Theatre from May 28, followed by a return season at Sydney's Darlinghurst Theatre from June 24 to July 30.
The eight-time Tony Award-winning musical is a modern-day urban love story of a struggling Irish musician on the verge of giving up, and a piano-playing Czech immigrant who reminds him how to dream.
Featuring an ensemble of multi-talented performers playing instruments live on stage, Once reminds everyone of music's power to connect us.
Read more about the Black Swan season
Read our review of the 2021 Sydney season
Frozen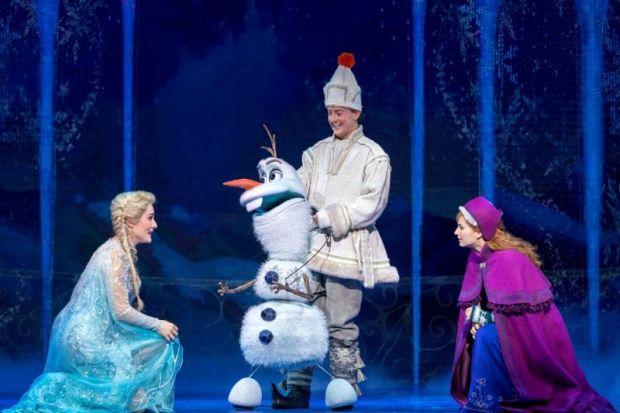 Image: Jemma Rix, Matt Lee and Courtney Monsma - Photo by Lisa Tomasetti
Disney's blockbuster winds up its Melbourne season in January before sweeping into Brisbane in February.
Reviewer Neil Litchield wrote that 'Dazzling scenic and special effects held me quite spellbound, going about as close as you could hope to emulating the magic of the film's computer-generated animation for the stage.
'But I wasn't just humming the scenery as I left the theatre.
'Olaf the Snowman and Sven the Reindeer translate to the stage by far more traditional, yet totally delightful theatrical means (including puppetry).'
'Heading this fine Australian cast, Jemma Rix (Elsa) and Courtney Monsma (Anna) deliver heartstring-tugging performances, emotionally and vocally delivering on a score which calls for a range from introspection, to letting rip with the show's multi award-winning hit "Let It Go".'
Frozen for Brisbane in February 2022 - Read more
Melbourne Only
Driftwood - The Musical
Driftwood - The Musical has its World Premiere season in Melbourne during May 2022.
A theatrical adaptation of Eva de Jong-Duldig's memoir, Driftwood - The Musical tells the story of Austrian/Australian sculptor Karl Duldig and his artist/inventor wife, Slawa Horowitz-Duldig, taking in their romantic and artistic lives in pre-war Vienna and Slawa's invention of the foldable umbrella. It follows the couple as they rebuild their lives as artists in Melbourne, though tragically almost all their relatives have died in the Holocaust.
Fun Home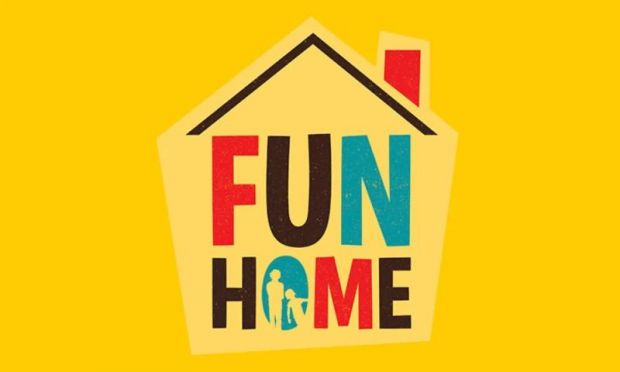 Based on Alison Bechdel's bestselling graphic novel about growing up and coming out, this ground-breaking multi-Tony Award-winning musical played in Melbourne in February, following its acclaimed Sydney season.
Come Rain or Come Shine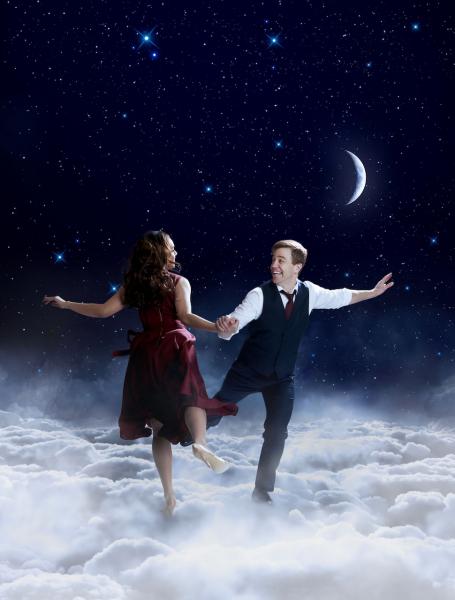 Photographer: Jo Duck
The Helpmann Award-winning team behind Ladies in Black – Carolyn Burns, Tim Finn and Simon Phillips – return with a new boutique musical Come Rain or Come Shine, openingat the Melbourne Theatre Company in June. An adaptation of Nobel Laureate Kazuo Ishiguro's comic short story about music, memory and lifelong friendship, this MTC NEXT STAGE Original will feature Simon Gleeson (An Ideal Husband) and Chris Ryan (Shakespeare in Love), and will be directed by Simon Phillips.
Read more about the MTC's 2022 season
Into The Woods
Sondheim repertory company Watch This presented Stephen Sondheim and James Lapine's epic fairy-tale musical about wishes, family and the choices we make, Into The Woods, from January 15 to 23, at Meat Market, North Melbourne.
The Who's Tommy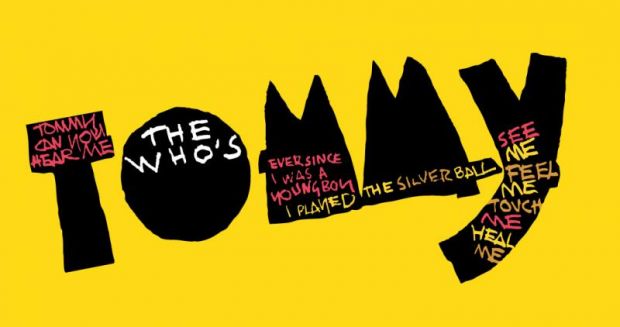 The Victorian Opera's postponed season is set to rock the Palais Theatre in February.
The Who's 1969 rock opera album Tommy sold over 20 million copies. The musical traces the life of a deaf, dumb and blind boy from his troubled childhood to achieving cult status playing pinball.
Next to Normal
Twice postponed due to lockdowns, playing a single preview on each occasion, Next to Normal, produced by James Terry Collective, returns to Melbourne's Chapel off Chapel in March 2022.
Next to Normal was nominated for 11 Tony Awards and won Best Original Score, Best Orchestration, following a Pulitzer Prize for Drama. With music by Tom Kitt, and Book & Lyrics by Brian Yorkey.
Brisbane Only
The Sunshine Club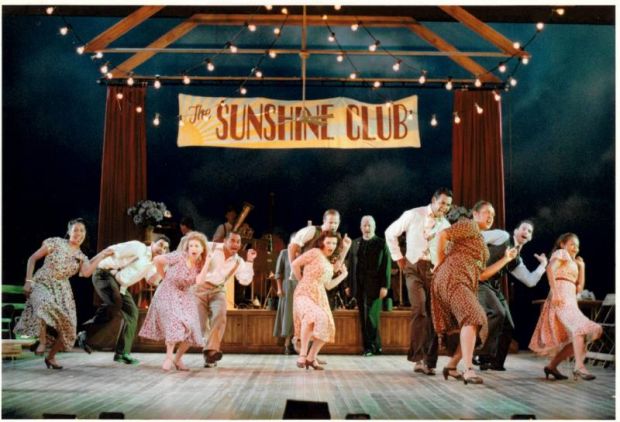 Image: The Sunshine Club original 1999 production.
Wesley Enoch will direct a revival of his musical The Sunshine Club (music by John Rodgers) for Queensland Theatre, in association with Queensland Performing Arts Centre, from July 9 to 30.
Read more
Beth Keehn chats to Wesley Enoch and other 2022 Queensland Theatre creatives.
More on Queensland Theatre's 2022 Season
Stars of the revival announced
The Last Five Years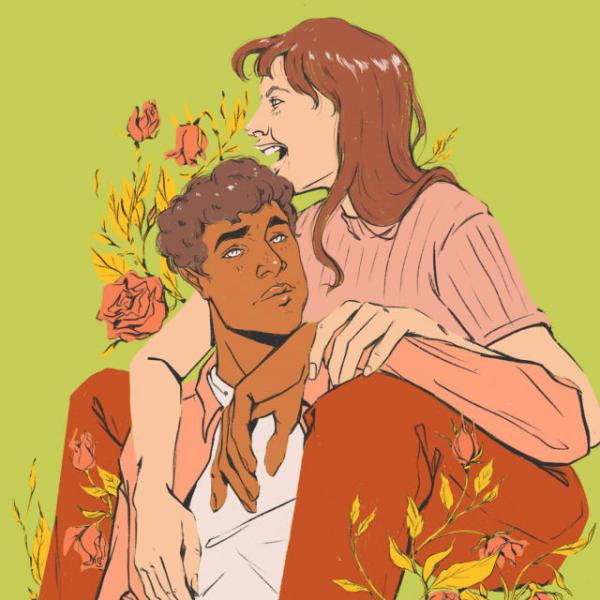 This emotionally powerful and intimate musical by Jason Robert Brown, about two New Yorkers in their 20s who fall in and out of love over the course of five years, plays at La Boite from May 30 to June 18.
Sydney Only
The Deb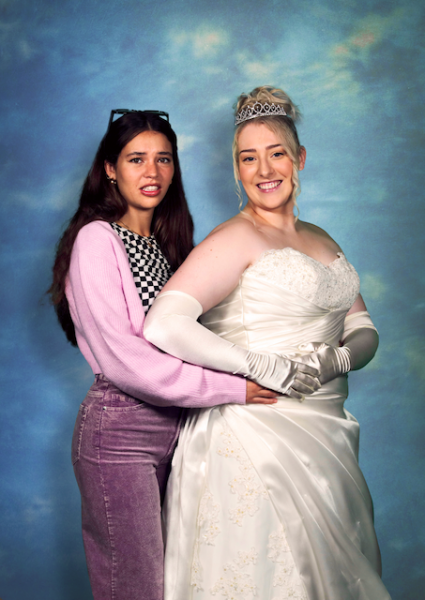 Photo by Tracey Schramm.
Australian Theatre For Young People (ATYP) will present the world premiere of The Deb from 6th April to 22nd May. The Deb follows high school outcast and whimsical mega-dork Taylah, who longs to be the princess of her own fairy tale, which isn't easy in Dunburn – a drought-stricken Aussie town struggling for survival, where cool girls and footy hunks lead the pack.
Fangirls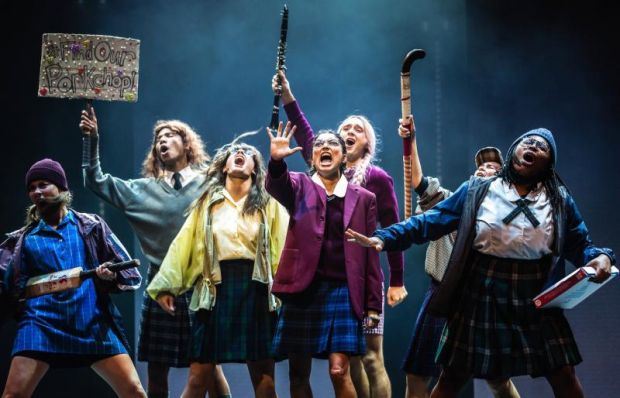 Image: Fangirls 2021 cast. Photographer: Dayna Ransley
Hit Australian musical Fangirls, which celebrates the misunderstood power and passion of teenage fandom, will be presented in the Sydney Opera House's Drama Theatre from 28 July – 4 September, 2022. The critically-acclaimed Australian musical returns to Sydney after sold-out seasons at Belvoir and the Seymour Centre. Written by Yve Blake and directed by Paige Rattray, Fangirls follows the story of 14-year-old Edna who is enamoured with Harry, the lead singer of global boyband sensation True Connection. When the band announces an Australian tour, Edna's smarts and commitment will be put to the ultimate test in the pursuit of meeting her crush.
A Chorus Line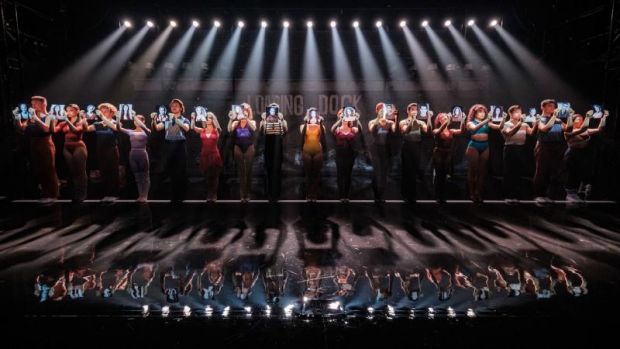 Photographer: Robert Catto.
The Darlinghurst Theatre Company's new production of the Tony Award-winning musical is set to kick off at Riverside Theatres in Parramatta on 6 January as part of the Sydney Festival.
'Amy Campbell's gritty restaging of A Chorus Line is gutsy, street-smart and speaks to our times,' says Sydney Festival Director Olivia Ansell.
The production will transfer to the Sydney Opera House in February.
Conceived and originally directed by Michael Bennett, A Chorus Line tells of the struggles Broadway performers go through to be seen, heard, recognised and respected.
Read about A Chorus Line at Parramatta
Read about the cast of A Chorus Line and the Sydney Opera House season
The Lovers
Image. Shaun Rennie and Laura Murphy. Photographer: Daniel Boud
The Bell Shakespeare Company is presenting the world premiere of Laura Murphy's The Lovers, described as a "fresh and magical pop infused adaptation of A Midsummer Night's Dream." Shaun rennie will direct.
The company says the musical centres on the lovers, but with a new modern perspective focused on self-love and empowerment.
Read more about the Bell Shakespeare season 2022
Heathers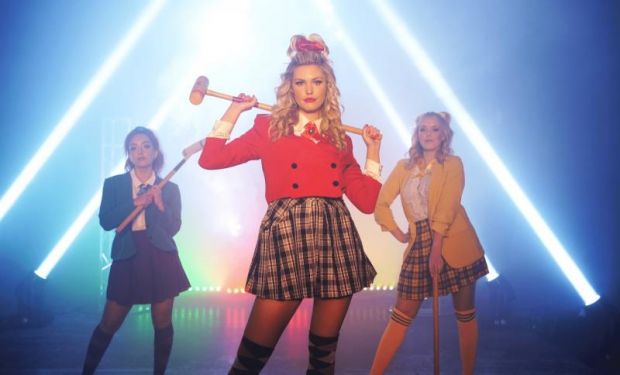 The Mitchell Old Company presents Heathers The Musical, a high-energy immersive theatre experience based on the cult classic film of the same name, for a limited season at ARA Darling Quarter Theatre from 8 February to 5 March.
Read our interview with producer Mitchell Old
Read more about the cast and production
On A Clear Day You Can See Forever
PRODUCTION POSTPONED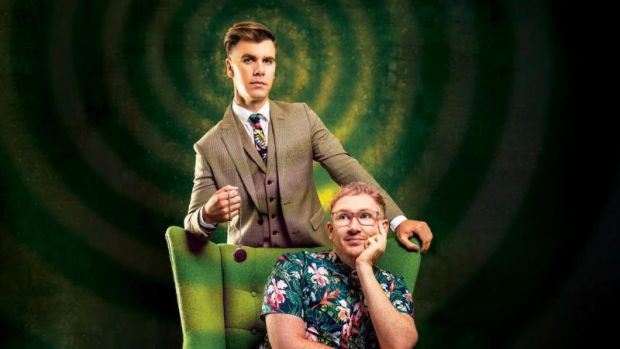 Squabbalogic's (Man of La Mancha, The Drowsy Chaperone) production of On A Clear Day You Can See Forever at the Seymour Centre, adapted from the 1960s Broadway hit which later became a film starring Barbra Streisand, has been postponed.
Read more about On A Clear Day and the Seymour Centre season.
Hayes Theatre Sydney
Lizzie the Musical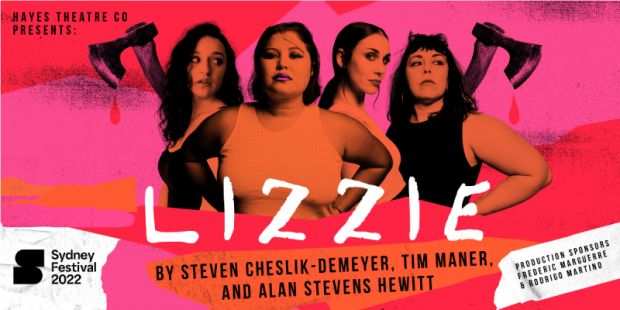 The Hayes Theatre Company's 2022 season opens in January with the Australian Premiere of Lizzie the Musical, based on a notorious 19th century axe murderer in the United States. It's described as "relentless, uncompromising, and brazenly camp, with a powerhouse cast of four and a sensational 6-piece band."
Head Over Heels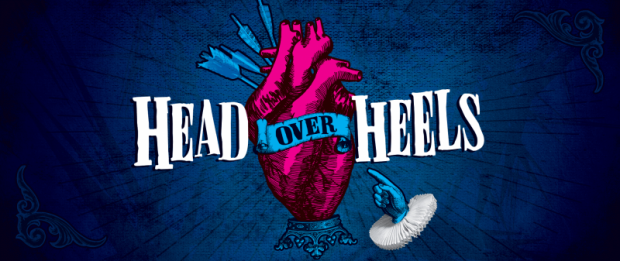 Set to the music of the iconic 1980s all-female rock band The Go-Go's, this musical comedy features songs "We Got the Beat", "Our Lips Are Sealed" and Belinda Carlisle's "Heaven is a Place on Earth".
Through a plot containing usurped kingship, unlikely lovers, and gender-fluid disguises, Head Over Heels preaches unconditional love and acceptance of yourself and everyone you know, no matter their gender or sexual identity.
Bonnie and Clyde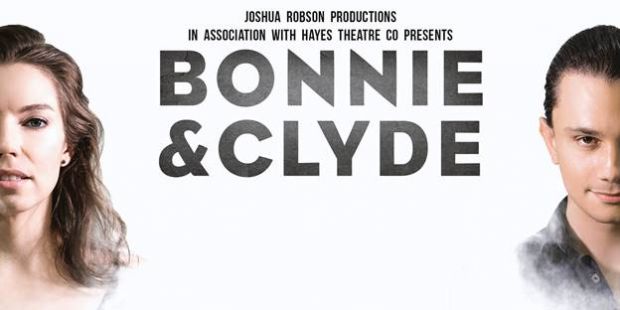 See how the Hayes Theatre's production wizards squeeze this Broadway musical into the tiny space in June. The musical, from Frank Wildhorn, is set at the height of the Great Depression, when Bonnie Parker and Clyde Barrow go from two small-town nobodies from West Texas to America's most renowned folk heroes.
The production will star Teagan Wouters and Matt Verevis.
Dubbo Championship Wrestling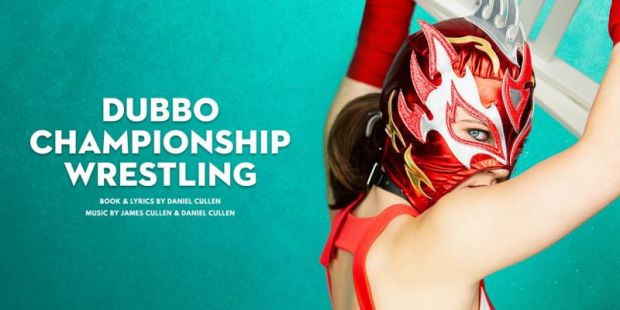 The World Premiere of this musical comedy, set in the Dubbo Dome where Ozzy the Aussie Battler flicks his cape and steps into the ring, and the crowd go troppo, was announced for the 2020 season at the Hayes, and will now play at the Hayes in May 2022.
Written by rising stars Daniel and James Cullen, the new Aussie rock musical promises to change everything you thought you knew about professional wrestling, regional Australia, and musical theatre itself.
Jekyll and Hyde
Hayes Theatre Co has announced that Jekyll & Hyde will be presented by Hayes from July 29. Directed by Hayden Tee, and brought to life by a cast of 14 actors and actor/musicians, this epic struggle between good and evil will have its Australian professional premiere production at Hayes Theatre Co from 29 July.
Brigadoon
Neglected Musicals return to the Hayes with the Lerner and Loewe classic Brigadoon from April 27, 2022.